The Best Fundraising Ideas to Reach Your Goal
Getting creative with your fundraiser can inspire donors to give more. These easy fundraising ideas can add unique and fresh elements to the long list of established fundraising ideas. Here's your guide to leading the fundraising charge with proven ideas that will grab the attention of donors, inspire donations, and boost social shares in your community.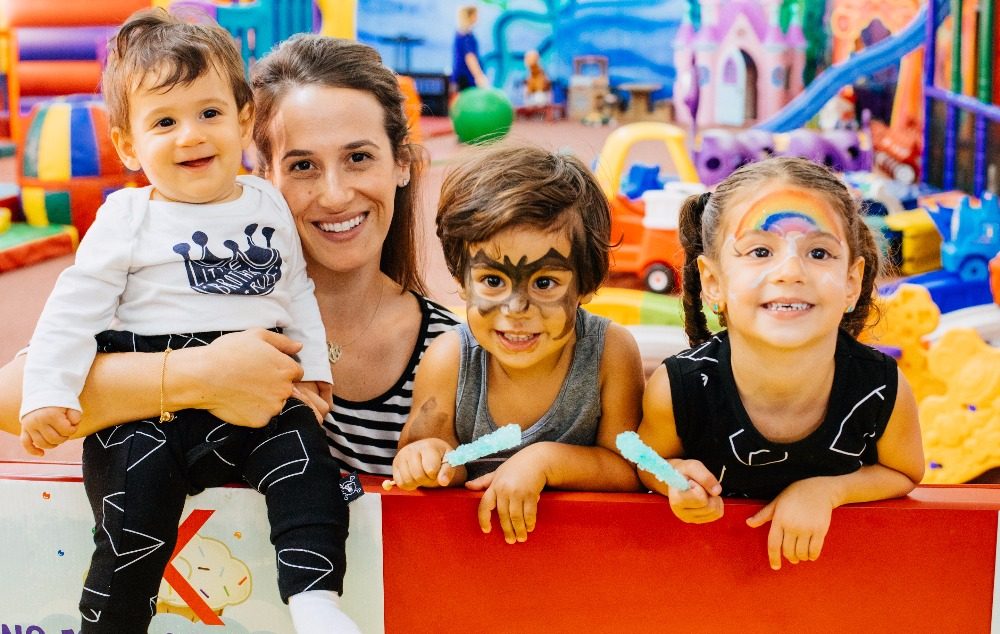 Fundraising ideas that spark creativity
An art gala is one of the more unique fundraising ideas. If you're an artist or have friends or students that are artists or craftspeople (perhaps photographers, painters, or jewelry makers), ask them to donate pieces to an art sale supporting your cause. Here's how:
Find a space to host the event—ideally a gallery, café, or school space. Serve drinks and appetizers.

Allow people time to walk around, chat, learn about your cause, and enjoy the art.

Provide information about your cause by setting up a donation station with a mobile device displaying your fundraiser page. 

Show people how much their purchases and donations can help.
An art workshop is one of our favorite quick fundraising ideas. You can host an art workshop if you have artistically talented friends and family. There's likely to be a great deal of overlap between people who support your cause and those who want to learn a related craft.
Ask yourself: what fun art workshops can you and your fundraising team teach? Can you book an accomplished teacher to donate their time?

Think about figure drawing, portrait or still life photography, landscape painting, cake decorating or other food art.

Host half-day or full-day workshops to ask for donations at your event.
3. Organize a talent show
If you're looking for easy fundraising ideas, you just need to allow your community to show what makes them special. Host a talent show and invite supporters and members of your local community to perform. Some easy steps to do this are:
Name the talent show after your fundraiser and share the fundraiser with guests.

Choose a venue like a gymnasium, local theater, or other public space.

Publicize your talent show in your community and share your

crowdfunding page

.

Ask a well-known member of the community to act as your emcee and have them share it on Instagram or TikTok.

Ask businesses for sponsorships and matching donations.

Share pictures and videos from the show on your fundraiser page and social media to inspire those that didn't attend to donate.
Fundraising ideas for custom clothing, jewelry, or other artwork that you can reproduce in large quantities can help you raise money on eBay or Etsy. This is just one of many virtual fundraising ideas.
Choose crafts you can produce in quantity, don't require too many resources, and customize easily with buyers' names or other information.

Upload photos of your crafts onto an e-commerce site.

Note in the item description that profits from the sales go to fundraising for a cause and link to your fundraiser so people can donate as an alternate way to support you.

Make and deliver the items to order. If your first set of items succeeds, consider adding more inventory.
The perfect gift for the holidays! The best fundraisers plug into existing trends and excitement. You can either sell your wreaths for a set amount or ask people for a donation of their choosing.
Make them yourself, or find a wholesale supplier willing to donate fresh wreaths or raw materials to your cause.

If you assemble the wreaths yourself, add flourishes like dried berries, succulents, flowers, chili peppers, corn husks, herbs, or ribbons.

If one wreath is selling out, recreate it to meet the demand.

Create a delivery process and schedule your deliveries.
6. Knit a quilt with your community
Making a quilt with your fundraising team and other volunteers is a great way to bring a traditional craft to raise funds. Here are some tips:
Ask people, organizations, and businesses to sponsor squares on your quilt with a donation to your fundraiser.

You can include a message or image of their choice for them to read on the square of each sponsor. Share your progress on Instagram!

Once the quilt is finished, you can sell it for a reasonable price and put that towards your fundraiser goal.
Examples of successful fundraising ideas on GoFundMe
Seasonal fundraising ideas
Fundraising ideas by cause
Add your fundraising goal, high-quality photos, videos, and write your story.
Share your fundraiser with our built-in links to Facebook, Twitter, and email.
Write fundraiser updates, add new photos, and send thank you's to your donors.
Fundraising strategy ideas
First time crowdfunding?
Learn how to be successful with our best practices
Fundraising tips
Easy ways to maximize donations to your fundraiser.