Top Nine Nonprofit Funding Sources for Any Organization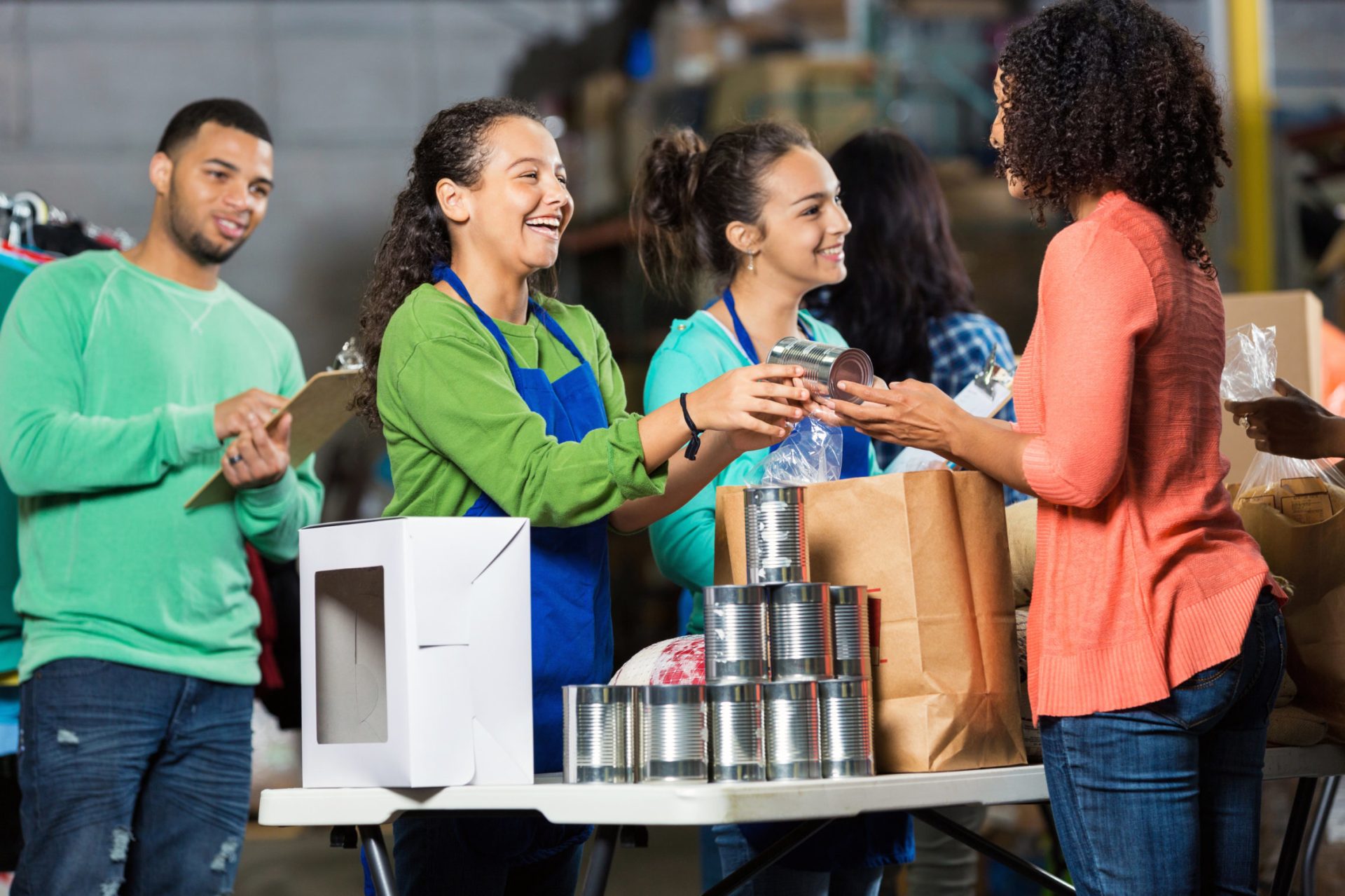 In order to pursue their mission, nonprofits rely on different charity funding sources. From corporate giving programs to federal grants, this article explores nine nonprofit funding sources that can help your nonprofit grow its budget and continue making a lasting impact.
How are nonprofits funded? Grants, sponsorships, and more
If your organization is in search of different nonprofit revenue streams, there are plenty of options. While it may be easier for larger nonprofits to secure grants and sponsorships, there are alternative revenue sources for nonprofits that are smaller or just starting out. Below, we cover options for nonprofits of all sizes.
1. Grants from local, state, and federal governments
Cities, counties, states, and the federal government issue grants to nonprofit organizations that can often transform their yearly budget. Applying for these grants can be time consuming with no guaranteed approval, but there are key benefits if your nonprofit does earn a grant.
Biggest benefits of government grants
Grants from a government agency can give a charity more credibility, which is helpful in securing more nonprofit funding from other sources.

Government grants are usually made in significant amounts that can make a real difference to a nonprofit's bottom line.

Government grants require no repayment as long as funds are spent as outlined.
Biggest drawbacks of government grants
Grant writing is complicated and takes a lot of time, patience, and persistence—and the competition can be stiff.

Government grants often come with conditions and milestones you must meet and report on.

Grants are meant for specific short-term purposes, not a permanent nonprofit revenue stream.
2. Individuals
Individuals gave more than $286 billion in 2017, according to Charity Navigator, making them one of the best charity funding sources. For this reason, it's wise to focus on individual donors and make them a central focus of your strategy. There are many ways to raise money for charity through the support of individuals, including social media, peer-to-peer fundraisers, direct mail, advertising, charity events, merchandise, affiliate links, and more.
3. Membership fees
Collecting membership fees from individuals or organizations is another nonprofit revenue source that offers reliable and recurring donations to your cause. In exchange for signing up for a membership, members usually receive specific benefits, like free tickets to your events or special recognition.
Another benefit of a membership program is that it can create a sense of ownership and encourage members to contribute in other ways.
4. Charity crowdfunding
Crowdfunding has become one of the most popular alternative revenue sources for nonprofits and one of the best ways to reach supporters from across the globe. It can easily dovetail with your social media campaigns and simplify online giving for your donors.
Crowdfunding platforms make it easy for both individuals and charities to raise funds for specific needs and keep supporters engaged. For example, when you post updates on your fundraising page, supporters can read about how their donations have made a real difference. This type of communication loop can help supporters feel appreciated and even increase donor retention.
See these fundraisers for inspiration:
5. Foundations
The second largest source of funding for charities comes from foundations, which gave over $66 billion in 2017, according to Charity Navigator. To receive funds from most foundations, your charity will need to be a registered 501(c)(3) nonprofit. Foundations often focus on giving to:
People in a particular demographic group or specific geographical area.

Certain types of nonprofits. A foundation might direct money to nonprofits in areas such as environmental protection or civil liberties.

Particular types of support, such as funding new projects or research.
Foundation types
Family foundations are legal entities set up by an individual, family, or another group for a specific purpose, usually philanthropy. The

Bill and Melinda Gates Foundation

is one example, though most family foundations are small and focused on a single issue or particular location.

Corporate foundations get grantmaking funds primarily through contributions from a for-profit business. These foundations are often the charity wing of a corporation. Examples include the

Walmart Foundation

and the

Ford Motor Company Fund

.

Community foundations have permanent funds or endowments established by many donors for the long-term benefit of residents in a specific area. Examples of community foundations include

The Cleveland Foundation

and

The New York Community Trust

.
How to find and apply for foundation grants
The following sites can help you review any foundation's grants, application materials, and more:
6. Earned income
Earned income is distinct from other forms of charity funding because it comes from the sale of products or services. Many public charities can receive a large chunk of their revenue by renting out their space, offering classes, or selling a product that's unique to their cause. Your nonprofit might consider whether selling products or services would fit in with your mission.
7. Corporate sponsorships
Corporate social responsibility has become increasingly important to large and small businesses alike. Consumers are trusting socially responsible companies more and rewarding them with their dollars.
How corporate social responsibility can benefit charities
Some businesses look for nonprofits to partner with and support. They may wish to fund specific initiatives, events, or fundraisers.

Businesses might offer matching donations as part of your fundraiser.

Businesses can make

in-kind donations

in lieu of monetary donations.

Businesses can provide free publicity to your nonprofit when they announce and promote your partnership, helping boost revenue and awareness.

Businesses may provide volunteer grant programs that enable employees and others to more easily volunteer for your organization.
8. Planned giving programs
Planned giving is known by many names: bequest giving, gift planning, deferred giving, legacy giving, and estate planning. They all describe the same thing: someone leaving money to charity in their will.
Once your organization becomes well known in your industry, make a pitch to your supporters for planned giving. It could grow to become a significant piece of your fundraising pie.
9. Volunteers
According to the Corporation for National and Community Service, 30.03% of US adults volunteered with an organization in 2018, contributing an estimated 6.9 billion hours to the public good. The value of all those hours? Approximately $167 billion.
So while volunteers' time isn't technically a revenue stream, your organization might want to view it as one. Boosting the number of hours volunteered to your organization is a valuable win.
Expand your nonprofit's revenue sources today
Are you ready to boost your nonprofit revenue and jumpstart new growth? GoFundMe wants to help you bolster your budget and reach new donors. If you haven't already, get started with GoFundMe to take advantage of our online fundraising today and help your nonprofit make an even bigger difference.