How to Get Help Paying Unexpected Medical Bills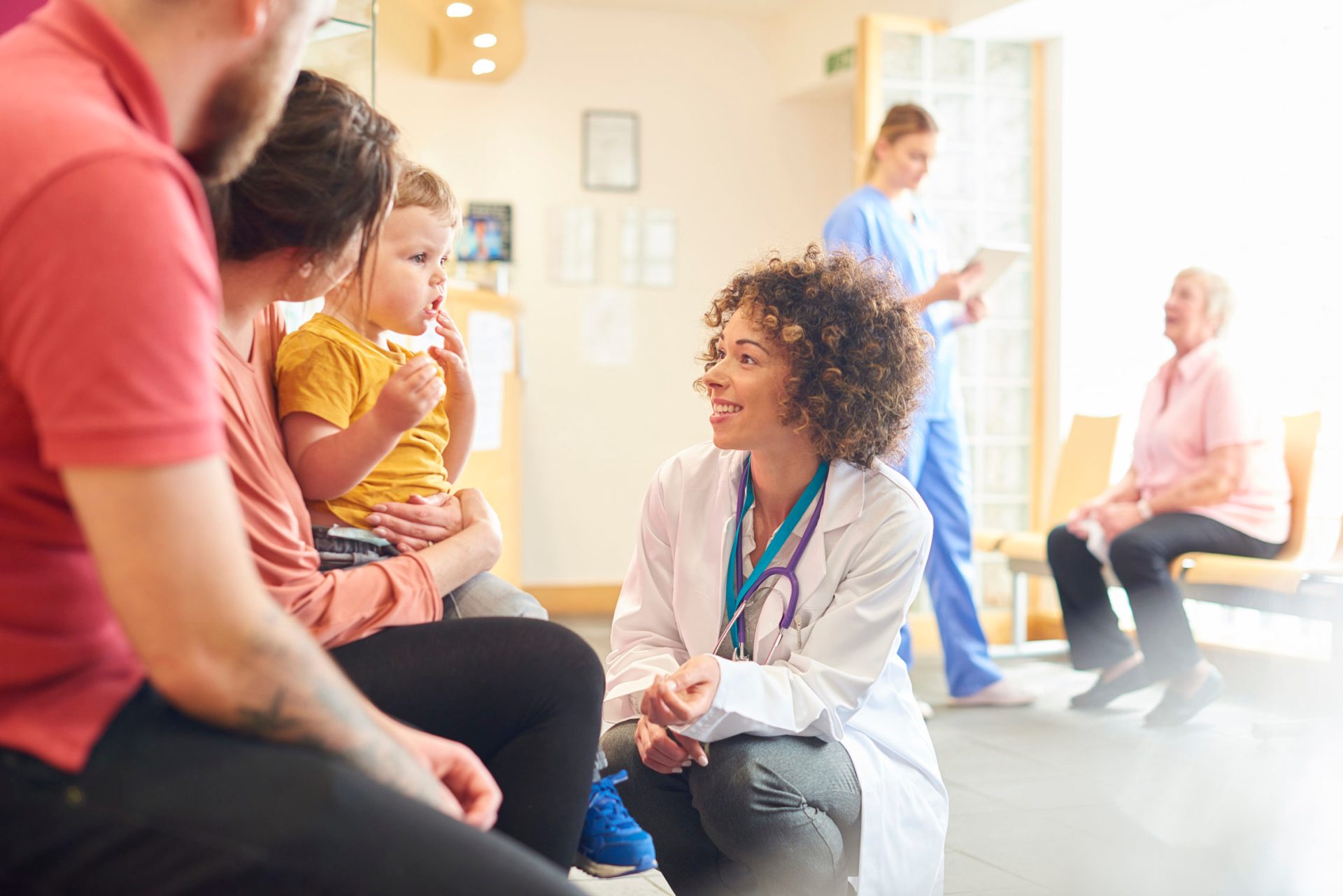 When an unexpected illness or injury strikes you or a loved one, medical expenses can pile up quickly, needing help with your medical bills. In fact, over 66% of all bankruptcies are due to medical issues in the US, according to CNBC. In another survey, 25% of adults have a medical debt of $5,000 or more. 
It can be tough to focus on treatment when you don't have access to the proper care, or you're trying to deal with enormous medical costs. Thankfully, this guide explores how to find help with medical bills with these ideas and more:
Negotiate your hospital bill

Reach out to charities that help with hospital bills

Find out how crowdfunding can reduce medical debt

Learn about government assistance programs
Options for medical bill assistance when you're uninsured
Nearly 8% of adults in the U.S. lack health insurance. It can be understandably distressing trying to figure out how to pay out-of-pocket medical expenses—but it is important to understand your options and get financial assistance for medical bills as soon as possible.
Your first order of business is to check Healthcare.gov to see if your state has expanded Medicaid. If it hasn't, call your state Medicaid office to find out if you're still eligible for some help paying medical bills. You might also consider using a patient advocacy service that may be able to help you understand how to pay medical bills without insurance. 
These services can also help you understand your expenses, negotiate medical bills on your behalf, and offer assistance with medical bills for costs you can't cover alone.
How to get help with medical bills
Getting financial help with medical bills and staying out of debt is possible, even with significant medical expenses. The below six options can help you get rid of debt and put you on the path to financial relief.
1. Ask your doctor for resources 
One of your rights as a patient is to discuss the financial aspects of your treatment. Bringing up finances and billing might encourage your doctor to suggest more affordable alternatives based on your budget and insurance coverage. 
Doctors and their assistants may be able to steer you toward medical bill assistance resources—including hospital or health group administrators who can connect you with different forms of financial aid.
They might even have tips on dealing with your insurance company or finding help with medical bills for low-income families. Every doctor's office policy is different, so it doesn't hurt to ask.
2. Review all your bills for extra costs you shouldn't pay
It is common for hospital bills to contain errors. Studies show that approximately 80% of medical bills have errors, with 63% being coding mistakes hospitals make. These mistakes can result in unnecessary and higher charges.
It's a good idea to ask for an itemized medical bill to make sure you don't pay for any services you didn't receive. Patients may be charged for a full day even if they were discharged in the morning, charged for medication that wasn't used, and patients may be charged for supplies like gowns, gloves, and sheets that are already included in the daily room charge. These are common mistakes to watch out for.
Double-check all charges before setting up a payment plan with your hospital or doctor's office. You may need to contact your provider to clear up any incorrect charges.
3. Negotiate your hospital bill 
Some hospitals help with medical bills by allowing you to negotiate or request a payment plan to make monthly bills more manageable. Don't be shy—be honest with your hospital's billing department about what you can and can't afford to pay. It's best to share your monthly income and other debts with them, as this will help paint a larger picture of your financial situation.
4. Use crowdfunding to pay for medical expenses
Crowdfunding has become a popular way for thousands of individuals and families to get assistance with medical bills and pay for expensive medical treatments when insurance coverage falls short or is nonexistent. Using an online fundraiser to raise money for medical bills has many benefits. Here are a few:
An online fundraiser can provide you with the support of your friends, family, and community during a challenging time.

The process of setting up your fundraiser is straightforward. You can begin raising money when you need help paying medical bills within minutes.

It's simple to accept donations online and get paid quickly.

While difficult, it's a good idea to share your fundraiser on social media, from Instagram to Facebook, to rally your community.

With

medical fundraising

, you can reduce your medical debt and cover your expenses.
If you need help along your fundraising journey, look for a crowdfunding website offering customer support day and night. Another key feature to look for in a crowdfunding site is a blog or help center where you can learn medical fundraising tips or a medical crowdfunding guide to make the most of your fundraiser. Don't forget to check out easy fundraising ideas before getting started. 
5. Apply for government assistance programs
Government resources can be especially useful to assist with medical bills if you meet the eligibility requirements. Here are some places to start:
Call your state

Medicare program

to see if you qualify for state or federal help.

The Children's Health Insurance Program (

CHIP

) provides financial help with medical bills for low-income parents who don't qualify for Medicaid but can't afford private insurance coverage.

The

Health Resources and Services Administration

has a number of programs that offer affordable care to those struggling with medical expenses.
6. Find charities that help pay medical bills
If you're still unsure how to get help with medical bills, nonprofit organizations are devoted to helping people with specific medical conditions. Search for healthcare-focused charities and nonprofits here to see if any apply to you. These organizations can be beneficial if you have a chronic condition that requires ongoing assistance with medical bills.
Still don't know how to pay medical bills? We want to help
Thousands of people turn to GoFundMe every day to raise the funds they need. Whether you need help paying medical bills right now or you're anticipating expensive treatments in the future, GoFundMe can help ease that financial burden. Are you ready to start a new fundraiser to pay for medical bills? Sign up to create your fundraiser today.