About GoFundMe
There's a part of every one of us that dreams of a better world. That spark of inspiration to help a person, fix a neighborhood, or even change a nation. At GoFundMe, we believe your inspiration should be shared with everyone. Because that is how change happens.
That's why we make it easy to inspire the world and turn compassion into action. By giving people the tools they need to capture and share their story far and wide, we have built a community of more than 50 million donors and helped organizers raise over $5 billion—and we are just getting started.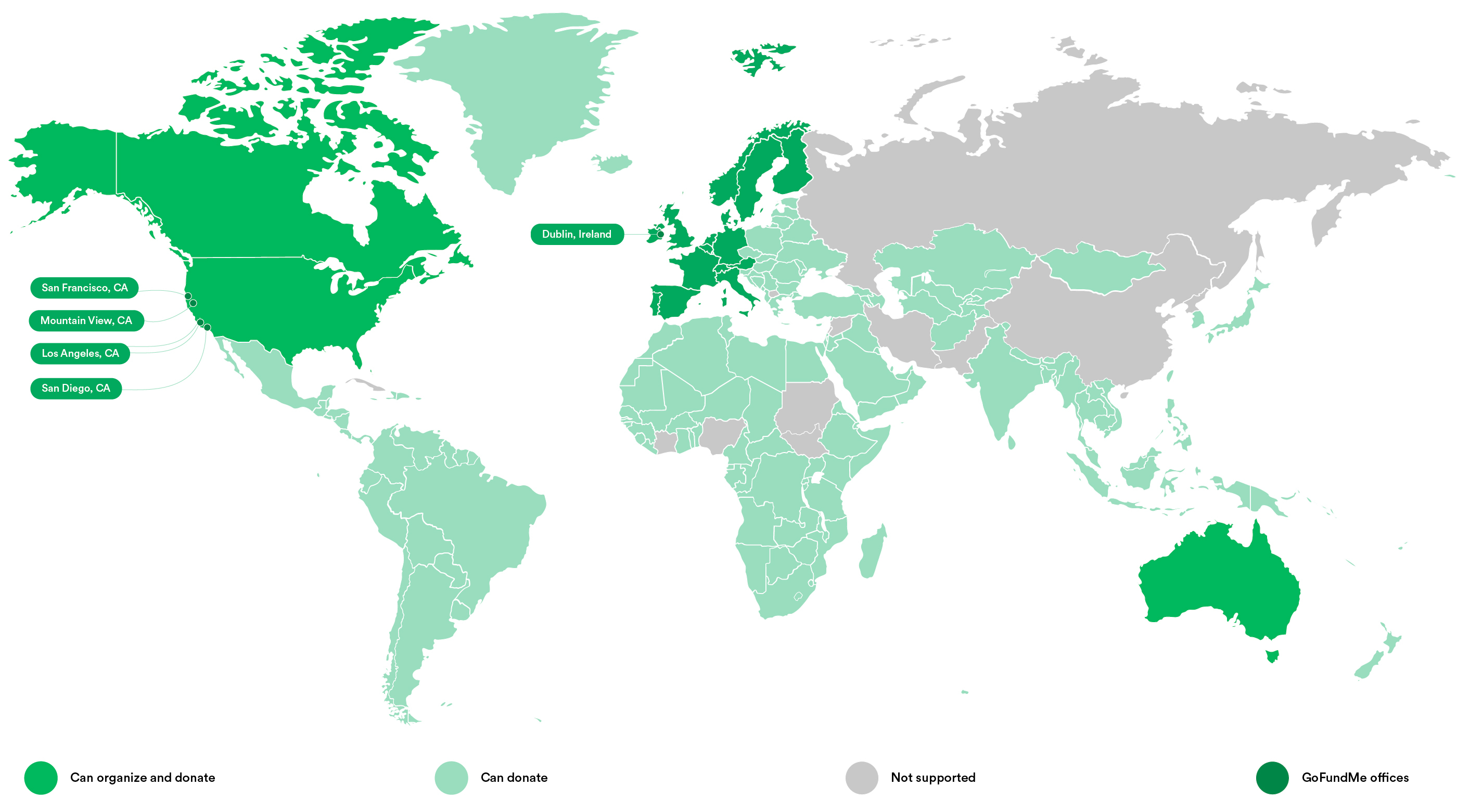 Trust
Our Trust & Safety team works around the clock to ensure your safety and protect against fraud. We also provide the industry's first and only donor protection guarantee. With eight years of experience and the most money raised, GoFundMe has earned the trust of respected institutions and government officials around the world.
Speed
We've helped families and communities get back on their feet quickly. In just the first 30 days following Hurricane Harvey, GoFundMe delivered over $27 million directly to people affected by the storm.
Reach
GoFundMe helps you easily share your story far and wide over email, text, and social media to rally support for your cause. In addition, we have a dedicated team looking for great stories to amplify and share with the media and our community.