How You Can Use Crowdfunding for Natural Disasters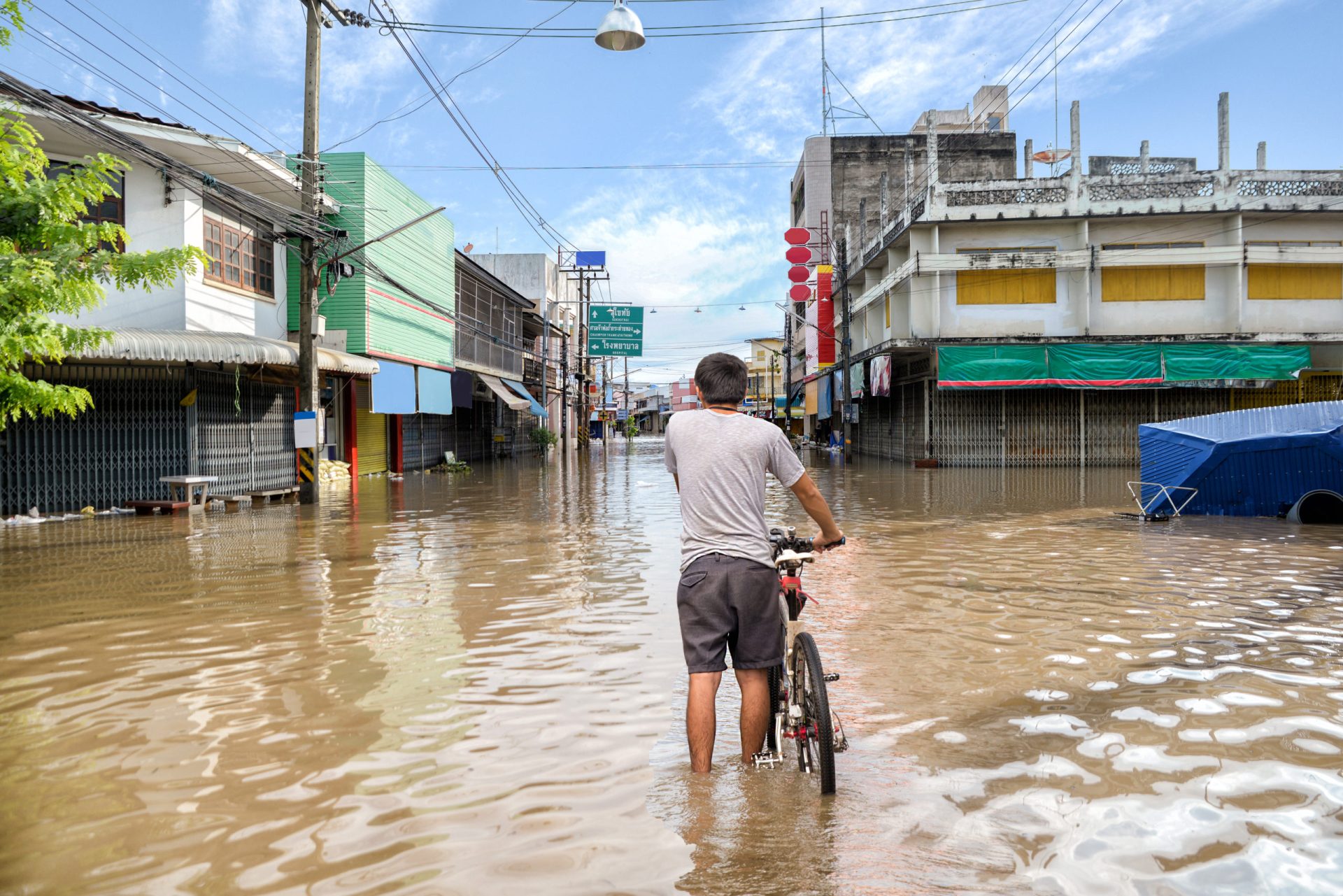 Natural disasters are events caused by powerful forces of nature that affect millions of people every year. These events have the power to destroy any landscape and displace entire communities overnight. Severe weather events and natural processes of the Earth cause lasting impacts to the economy, the environment, and human life. People who survive natural disasters often have to deal with rebuilding after a substantial loss.
Crowdfunding for natural disasters has emerged as a powerful tool to raise money for disaster relief. The crowdfunding industry has transformed how people give back, making it easier for donors to connect with meaningful causes.
Facts about natural disasters
Floods
Moving water is a destructive force of nature. Floods result from storm surges, substantial rainfall, or when structures like dams break. This rush of water can destroy buildings and sweep away cars, ultimately devastating entire communities. Floods usually take many hours or even a few days to generate. This allows communities time to evacuate. Flash floods can hit an area within minutes or just a few hours of heavy rainfall. This makes it harder for people to reach safety. According to this Relief Web's report, floods are the most common natural disaster, accounting for 43% of the natural disasters recorded since 1994.
Tornadoes
Tornadoes usually strike at the end of a storm. The funnel-shaped cloud gains speed and picks up debris, damaging or destroying any structure it touches in seconds. Tornadoes can develop so quickly that in some cases there is little time for warning. Storm Aware indicates that winds can reach 250 miles per hour. They leave a path of destruction measuring up to 50 miles long. High winds destroy buildings and can pick up large objects like cars, only to throw them back toward the ground. The wake of a tornado leaves a community upside down, displacing families and demolishing communities.
Hurricanes
Hurricanes are born from tropical storms over the oceans. They produce a significant amount of energy released through heavy rain and thunder. Hurricanes create violent storm surges that cause severe devastation to communities. National Geographic states that winds can reach speeds of 160 miles per hour, and can even spawn off tornadoes. Hurricanes can go on for a few hours to a few weeks. High winds coupled with torrential rainfall collapse buildings and cause severe flooding.
Wildfires
A wildfire needs a supply of fuel, oxygen, and heat to erupt. Natural wildfires are sparked by lightning or high temperatures. However, human-caused fires are more common. The blaze can stay alive from days to weeks with an unpredictable direction. Drought-stricken land is particularly vulnerable. The high heat invites combustion and the flames are fueled by the dry vegetation. Wildfires are harmless to humans until they reach populated areas. Once the fire engulfs buildings people lose their homes and places of work. A wildfire threatens a family's security. The scope of damage can be expansive and rebuilding is expensive.
Earthquakes
Earthquakes are frequent and range in size. The National Earthquake Information Center reports around 35 a day, which are usually small to moderate. Major earthquakes in highly populated areas can trigger large amounts of destruction and casualties in a short amount of time. There are about 18 major earthquakes a year and usually one great earthquake of a magnitude of 8 or more. When seismic waves cause buildings to collapse, they can take countless lives. Aftershocks can occur for weeks, continuing to damage the same area while complicating rescue and relief efforts. Earthquakes can provoke landslides, rock fall, tsunamis, and even avalanches to occur.
Droughts
A drought is a low amount of rainfall in a specific area for one season or more. Land becomes arid and can crack and break up from a lack of moisture. As the water evaporates, the soil loses its nutrients and results in the loss of animal and plant life. Drought hinders crop production, damages natural habitats, and creates a fire-prone environment. Since droughts can last years, so can the economic and agricultural impacts. People face hunger, dehydration, and malnutrition. Although droughts are natural events, human activity can compound the problem. Communities should be conscious of water consumption levels during droughts.
Tsunamis
Underwater disturbances, like earthquakes and volcanic eruptions, cause tsunamis. Composed of a series of large waves, tsunamis are a strong force that can cause serious damages. Once a tsunami reaches shore, it sends a surge of water over coastal communities. National Geographic explains that a tsunami can tower higher than 100 feet when it smashes onto the land. The first wave causes direct damage, and the successive waves only compound it. The endless rush of the waves forces water levels to rise beyond the coast, dismantling power lines and uprooting trees.
Economic impact
Rebuilding is costly and can leave a community with lasting economic consequences. Natural disasters destroy important buildings, such as workplaces, hospitals, and schools. A report released by the UNISDR in 2014 reveals that economic losses from natural disasters 1996-2016 totals $2 trillion. Natural disasters can ruin farmland, resulting in devastating effects on a community that relies on agriculture for income. During and after natural disasters, the cost of food and other resources may skyrocket due to shortages. This extra financial strain on communities trying to recover adds another layer of hardship.
The economic impact of natural disasters affects countries in different ways. In developed countries, economic loss holds back sustainable development. Compared to developing countries, developed ones are better equipped with resources to handle the aftermath. Natural disasters contribute to increased rates of poverty in lower-income countries. Infrastructure in lower-income countries aren't made to withstand extreme weather events. The economic damage lingers for years and makes it difficult for people to break out of the cycle of poverty.
Human impact
Natural disasters displace populations, forcing people to abandon their homes. Water supplies can become compromised and disease spreads where populations are already vulnerable. Food becomes scarce when natural disasters destroy agricultural land. Hunger becomes a serious issue, particularly in the long term, since malnutrition can stunt children's development.
The aftermath of a natural disaster can leave anyone with emotional distress. People watch their community collapse and must learn to cope with the loss of friends, families, pets, and memorabilia. This emotional impact can be long-lasting, sometimes turning into Post-Traumatic Stress Disorder (PTSD). A research study from the National Center for Biotechnology Information (NCBI) reveals that even two years after Hurricane Katrina hit in 2005, 31.9% of victims reported dealing with PTSD from unresolved, hurricane-related stress. Nonprofit disaster relief organizations work to help communities heal, financially and emotionally, following a natural disaster.
Immediate and long-term needs after a natural disaster
Those affected by natural disasters immediately experience a reduced quality of life. Disaster relief nonprofit organizations help with emergency recovery efforts on a global scale. Short-term recovery helps reestablish basic services. Water, food, and medical care are three vital, necessary items following a natural disaster. Long-term recovery focuses on rebuilding community structures. According to the Federal Emergency Management Agency (FEMA), long-term recovery can take up to five years. The focus is on creating stable structures to endure severe weather events better. Nonprofits collaborate with government relief programs to allocate funds and other services to those in need. As technology continues to develop and scientists find more ways to predict large-scale climate events, disaster relief will mobilize faster, too.
How you can help after a natural disaster
In light of the immeasurable devastation natural disasters cause, people have proven to be resilient. People do react quickly and mobilize efforts to send resources to affected areas. In the wake of a natural disaster, solidarity is powerful. Here are a few ways that you can help.
1. Sign up to volunteer
A community is slow to gain its footing after a natural disaster. Volunteering for a nonprofit disaster relief organization is an important way to directly help victims of natural calamities. Volunteers are an essential part of the recovery process. Volunteer disaster relief teams work to provide comfort to victims immediately and in the long-term. Nonprofits send out teams for rescue, medical care, and other relief resources in the wake of a disaster. Long-term recovery concentrates on sustainable rebuilding efforts. Volunteer efforts can spread hope and empower communities to recover together.
2. Crowdfunding for natural disasters
Crowdfunding for disaster relief allows people to come together in solidarity to aid a disaster-stricken area. It brings to life stories of communities fighting for their lives and calls on people to help contribute to recovery efforts around the world. There are a few ways that people can engage in crowdfunding for natural disasters. You can create a fundraiser dedicated to raising the money to fund your volunteer efforts, or create an online fundraiser to help a family in need raise money after a disaster. You can also create a fundraiser that dedicates its funds to a nonprofit disaster relief organization. Or, consider raising money to buy clean water, food, and other relief resources to send to disaster areas.
3. Give blood
There is always a need for blood donations. But when disaster strikes, blood donations become essential for the survival of victims. Disaster-stricken areas receive shipped blood supplies immediately. This transferral often leaves hospitals with lower supply. Giving blood following a natural disaster will help to replenish local blood banks. Donating blood provides a vital service that could save someone's life.
Crowdfunding with GoFundMe
GoFundMe is a crowdfunding platform that empowers people to help people. Here are several reasons that make GoFundMe the right place for natural disaster fundraisers:
On GoFundMe, you're covered by the first and only donor protection guarantee: the GoFundMe Giving Guarantee. This means your donation is protected, wherever you donate from.

Since 2010, GoFundMe has become a trusted leader in online fundraising. In the US,

there's no fee to start or manage your fundraiser on GoFundMe. However, there is one small transaction fee per donation that covers all your fundraising needs. Everything else goes directly to your cause, because that's what matters most.

On GoFundMe, you can begin fundraising in minutes, and you can withdraw your funds as soon as you start receiving donations. If you have any questions along the way, you can contact

GoFundMe's Customer Care team

.
Disaster relief crowdfunding tips
A key crowdfunding tip is to 

use social media to promote your fundraiser

. Viral videos contribute greatly to a fundraiser's success. Learn about how

videos are powerful fundraising tools

to enhance your fundraiser.

The title of your crowdfunding fundraiser captivates people. Consider these

great ideas for naming your online fundraiser

to help find a fitting name that grabs people's attention. Honesty appeals to donors.  

Indicate how you will use funds in your fundraiser description. This type of transparency encourages more donations.

Reach out to local media

outlets to ask if they'd be willing to publish a story with a link to your fundraiser on their site.

Contact local businesses where the disaster has occurred to see if they would be willing to match funds that are donated to your fundraiser. More times than not, local businesses are willing to participate in fundraisers for local residents.

Update your fundraiser

regularly with the latest details and specific needs. Remind people of the urgency of the situation, as most people respond best to immediate requests. Don't forget to post updates thanking your donors.
Examples of natural disaster fundraisers
Compassionate folks around the globe have started GoFundMe fundraisers to support victims of recent tragedies. Here are just a few of the ways people are lending a hand to those in need.
After the Thomas Fire in Ventura destroyed his friend's home and all of their belongings, David Wilner started this fundraiser to help them rebuild their lives. David rallied nearly 10,000 donors to give more than $170,000 total to help the Osman family in their time of need.
Organizer Jilly explains why she started this fundraiser: "Kaua'i's north shore got inundated with horrendous flooding and mudslides yesterday. Communities in Hanalei, Wainiha and Haena are now isolated without food, water or other supplies. It's going to be a long process to restore the road up North. In the meantime, we will be shuttling supplies by boat and jet ski to those in need. Mahalo for your support!"
Help communities recover faster
Start helping out today by launching your fundraiser. For more information on disaster recovery, read Developing and Financing a Family Disaster Recovery Plan.