The Average Cost of Pet Insurance and Ways To Cover Pet Expenses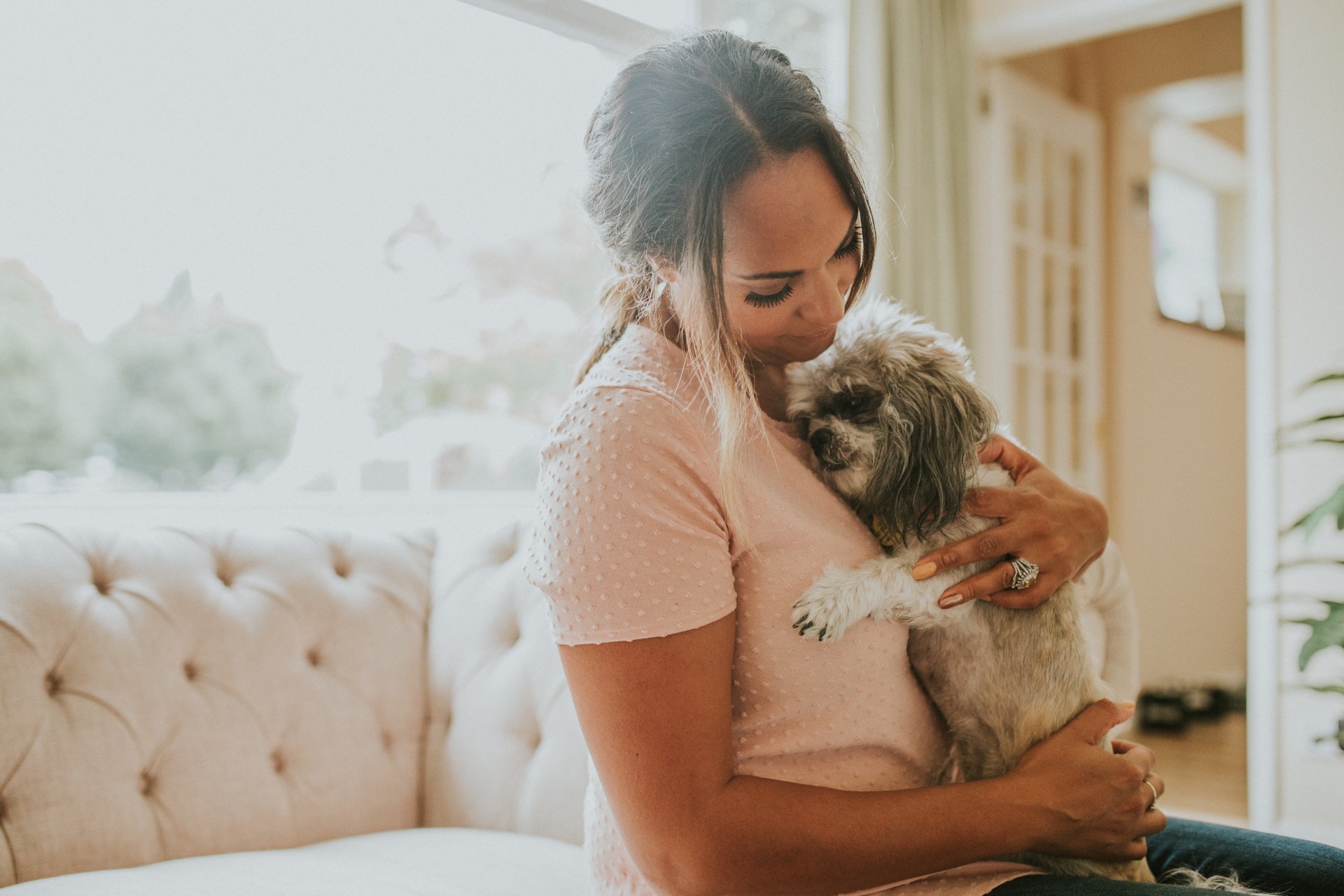 About 84.9 million homes, or 67% of households in the US, own a pet, as reported by American Pet Products Association (APPA) in their 2019-2020 National Pet Owners Survey. This represents a huge population of Americans who have furry friends at home that they love and care about deeply—pets they want to keep safe and healthy. Pet insurance is a great way to make sure you are able to cover unexpected pet emergencies, but it can be quite costly.
It's important to know that even with pet insurance, pet expenses can still be enormous. To help you out, our team has gathered information on the average cost of pet insurance and what it covers, and we've included some alternate ways to cover pet expenses. That way, you can choose what's best for you and your pet in case an unexpected accident or illness occurs.
How much is pet insurance?
Pet insurance plans and levels of coverage vary like human health insurance.
Here's how it works—pet insurance is a policy with a monthly premium that reimburses you for select medical expenses. The cost of pet insurance ranges between $30 to $50 per month for a plan with decent coverage. However, where you live, the pet insurance plan you choose, and your pet's age, species, and breed all determine your insurance rates.
The average cost of pet insurance for accidents and illness coverage is 60% more expensive for dogs compared to cats, and older and larger animals with health issues experience higher pet insurance rates. For context, the breakdown of average pet premiums in the US in 2019 are as follows:
Accident and illness pet coverage
The monthly cost of pet insurance for dogs is $48.78 and $29.16 for cats.

The annual cost of pet insurance for dogs is $585.40 and $349.23 for cats.
Accident-only pet coverage
The monthly cost of pet insurance for dogs is $16.17 and $10.51 for cats.

The annual cost of pet insurance for dogs is $194.04 and $126.06 for cats.
Accident-only pet insurance is less expensive since it only covers injuries. Consider choosing a plan that covers both accidents and illnesses for comprehensive coverage.
What does pet insurance cover?
The typical pet insurance policy will cover most accidents and illnesses, but there are limitations. Be sure to do your research on what each pet insurance plan covers so that you're aware of what can be reimbursed. But what does pet insurance cover?
In general, there are four types of pet insurance plans that each differ on what's covered and what's excluded:
Wellness plans

cover routine care, checkups, and yearly vaccines. Accidents and injuries are generally not covered.

Accident-only plans

cover emergency care for accidents. Breed-specific concerns, illnesses, and pre-existing conditions are usually not covered.

Accident and illness plans

cover tests and treatments for accidents and illnesses. Pre-existing conditions and routine care are generally not covered.

Accident and illness plans with a wellness add-on

cover all expected or unexpected treatments. Pre-existing conditions are generally not covered.
Accident vs. illness
There's a distinction between what qualifies as an accident or illness. Accidents encompass a physical injury such as pet fractures, cuts, or burns. Illnesses include hip dysplasia, dental disease, parasites, and treatments for viral infections. If your pet is already ill and can't recover, pet insurance may not offer a lot of coverage.
The most common type of pet insurance is an accident and illness plan. This plan provides the most complete coverage. Although it doesn't cover pre-existing conditions or routine care, you can expect to be reimbursed for nearly all other pet-related accidents and illnesses.
How does pet insurance work?
You can use any type of pet insurance plan at any licensed vet clinic in the US. While there are no networks and no co-pay, most insurance providers will need you to pay out of pocket for treatment. The process happens in these five steps:
Buy a pet insurance policy

The vet provides treatment and care for your pet

Pay for your pet's vet bill

File a claim to your insurance carrier

Receive reimbursement for your pet's treatment depending on the conditions of your insurance policy
Your insurance provider might need paperwork from your vet, so hold on to any receipts or documentation for your pet's visit. Once your claim is approved, you will receive reimbursement from your insurance company.
How you are reimbursed relies on how your pet insurance plan is structured. Key elements to know are:
A

deductible

is the total amount you pay

—either per year or incident—before coverage kicks in. It often ranges from $0 to $1,000.

The

level of reimbursement

is the percentage of the bill your insurance provider will pay after you pay the deductible. The percentage is generally 50% to 100%.

The

annual max

is the maximum amount your insurance provider will cover in vet bills each year. For any charges above the limit, you'll need to cover them on your own.
For extraneous costs that aren't covered by a pet insurance policy, many people use crowdfunding to cover additional expenses.
Is pet insurance worth it?
This really depends on your personal situation. Knowing what pet expenses are most common will help you better assess its value related to how much it will cost you in the long run. For some people, it may be a better option to handle pet emergency costs as they come up rather than paying monthly premiums for insurance. The 2019-2020 APPA National Pet Owners Survey states that the following are some of the most costly annual expenses for dog and cat owners:
Surgical vet visits

are the most expensive pet expense. The cost of

pet surgery

depends on the vet clinic and type of procedure, but costs approximately $426 per year for dogs and $214 for cats.

Routine vet visits

cost approximately $212 per year for dogs and $160 for cats.

Food

costs vary, but on average are around$259 per year for dogs and $228 for cats.

Kennel boarding

costs around $229 per year for dogs and $120 for cats, depending on how often you have to board your pet.

Grooming

costs around $73 per year for dogs and $43 for cats.
With the above costs in mind, consider what would be covered by a pet insurance policy versus the expenses you would have to pay out of pocket, even with an insurance policy. Food, kennel boarding, and grooming, for example, would not be covered with a pet insurance policy. If you decide against a pet insurance policy, you may have more on hand cash to put towards your pet's grooming or food costs.
Alternatives to pet insurance when a pet emergency arises
If you've decided that pet insurance may not be the best option for you, or you're interested in other ways to cover pet expenses, we have a few options for you to consider. Here are a few ways to get help with vet bills and cover pet expenses:
Crowdfunding
Consider crowdfunding to cover pet expenses. People raise money on GoFundMe every day to help with things such as vet bills, pet surgery costs, and animal rescue efforts. Crowdfunding is an especially helpful option if you're experiencing a pet emergency and you don't have cash on hand to cover the experience. Asking friends and family to donate to help your pet recover is a quick and easy way to generate the funding you need to help your pet.
Financial assistance programs
Funds by grants and private donations help these programs cover veterinary costs. Each program has its own rules and stipulations. Some of these programs are:
Credit financing
Financing through credit helps expand veterinary costs over time. Consider designating a personal credit card dedicated to vet bills. There are also financing programs for vet care, such as Care Credit. Additionally, you can ask your vet if you can go on a payment plan.
Receive financial support for your pet expenses
Pet expenses can be an enormous cost with or without pet insurance. When your pet falls ill or sustains an injury, getting the financial help you need is crucial in allowing you to focus on your pet's wellbeing. Start a fundraiser today to cover the pet expenses that arise in your life. Before you start your online fundraiser, check out our pet fundraising tips and ultimate pet fundraising guide for inspiration and ideas. Remember, you're not alone—millions of people use GoFundMe every day to get the help they need.