How to Rescue Animals: Creative Ways to Make a Difference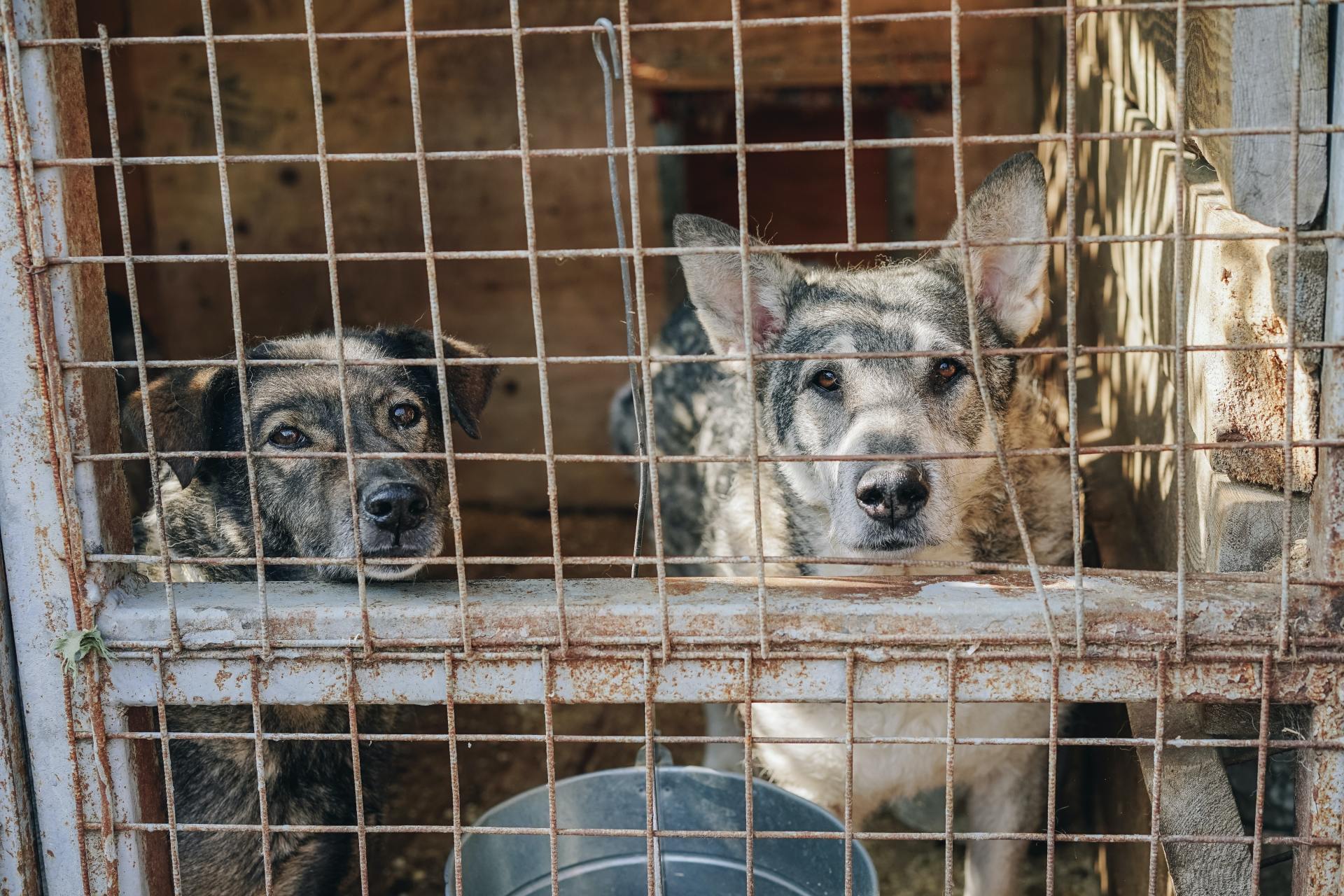 The thought of a companion animal in need of a home is heartbreaking, especially for those who have pets of their own. Millions of animals are either homeless, awaiting adoption in a shelter, or in need of rescue. Fundraising is a great way to make a positive impact and help animals, whether that means raising funds to start your own animal rescue or fundraising for animal charity. Discover tips for how to rescue animals, including how to start an animal rescue or shelter. Learn ways to raise money for animal rescue, and see how fundraising can help you meet your goals.
Rescuing animals is easy with these ideas
1. Host a dog wash
Post fliers in your community for a dog wash to sponsor your favorite animal rescue. Decide on suggested donation amounts, and enlist the help of your friends and family to give neighborhood dogs a bath.
2. Organize a doggie race
A fun event for canines and humans alike, a doggie dash is a way to get some exercise and participate in some friendly competition. Set a short course route—usually one to two miles is appropriate. Celebrate the winning teams, and donate any proceeds to help rescue animals.
3. Have fun with a pet photo contest
Great for both cats and dogs, a pet photo contest is an effective way to raise awareness for your fundraiser. You can host the contest on social media. Increase the sharing potential of your contest—and fundraiser—by allowing the public to vote for their favorite photo.
4. Run a community bake sale
Involve a local school, community center, or church to sponsor a bake sale with proceeds benefiting an animal rescue. Include treats for pets, and make sure ingredients are listed for all baked goods in case of allergies.
5. Share on social media
Sharing on social platforms is among the top fundraising tips to ensure a successful fundraiser. Generate momentum for your fundraiser through social media, and encourage others to spread the word about your cause. Tell the story behind your animal rescue, and let your audience know why your mission is so important. Include a clear call to action and link to your fundraiser at the end of every social media post.
6. Start an animal rescue fundraiser
Whether you're raising funds for an existing animal rescue, or want to help a few specific animals in your community, online fundraising is an ideal solution. In the US, there's no fee to start or manage your fundraiser on GoFundMe. However, there is one small transaction fee per donation that covers all your fundraising needs. Everything else goes directly to your cause, because that's what matters most. Use these tips to create a successful fundraiser:
First, take a look at these simple steps for success when it comes to online fundraising. Then, create a winning fundraiser title to draw attention to your cause.
Don't forget to share your fundraiser far and wide to increase donations.
Keep donors in the loop about your fundraiser by sending them updates. This could be a monthly newsletter with important updates or something simple like a basic email.
Partner with local businesses. Ask if they can display flyers or a donation jar, or even accept physical donations on your behalf—such as pet food or medical supplies.
Successful fundraisers to help rescue animals
Donating time or money to help rescue animals is a cause worth celebrating. Take a look at what others are doing to raise money for animal rescue causes using GoFundMe.
Almost Home animal rescue had less than two months to find another location, or face closing their doors. Volunteer Linda started a fundraiser to collect donations for a new space, as well as to cover the ongoing cost of medical treatment and pet supplies for the animals in their care. Lisa was able to raise more than $13,000 through her fundraiser, and secure a new facility for Almost Home.
Angels for Mistreated Animals is on a mission to bring to safety those animals who have been abused, neglected, or otherwise mistreated. Initially focused on foster animals, the organization started a fundraiser to build a dedicated no-kill shelter to rehabilitate and rehome their rescues. So far they have raised nearly $10,000 toward their goal.
How to start an animal rescue
It is estimated that 80% of all dogs and cats euthanized in shelters each year are healthy and adoptable. By starting your own animal rescue, you can find companion animals a loving forever home and save their lives. And while starting an animal shelter is no easy task, it is incredibly rewarding for everyone involved.
Below are six key steps to follow when starting an animal rescue.
1. Assess the needs of your community
Do some research to determine any gaps in your local animal welfare organizations. The goal here is to discover the mission of your animal rescue, and the region which your organization will serve. Here are a couple things to consider:
Do some research on the shelters and rescue groups that currently exist in your area. Contact each, and ask about their primary goal as well as their most pressing challenge. For example, you may find there are multiple rescue organizations focusing on the same dog breed, or that a local shelter is having difficulty finding homes for senior pets.
Research local statistics on homeless pets. You'll want to find information on the number of pets each shelter takes in, whether these are strays or surrenders, and the adoption rate.
Through your research, determine the specific need your animal rescue will meet. Identify how best you can serve your community, and how your organization can make the biggest impact.
2. Create your business plan
Once you have a clear objective, it's time to think about how you'll achieve your goals. Even as a nonprofit, you'll need to think about the budget your animal rescue needs to operate successfully. And if you're looking to raise funds to start your animal rescue, having a thorough business plan will also inspire confidence in donors and make giving easy.
3. Find your team of volunteers
Animal rescue organizations operate through the generosity of volunteers, who offer their time and skills to support the organization's mission. Based on the goals of your animal rescue, determine how many volunteers you will need and in what roles. Experience working with animals is a must.
Most volunteers are foster parents, who are needed to house pets until they've found a permanent home. Other helpful skills could include marketing to promote adoption events, veterinary experience, simple website maintenance, community outreach, or tax preparation.
4. Decide on a location
Some animal rescues operate exclusively through the homes of volunteer foster parents, while others also have a shelter and small office. Decide which option is right for you, your goals, and your budget. Depending on your jurisdiction, some animal shelters are allowed to operate out of a private residence. Check with your city or state to see what laws apply.
5. Take care of paperwork
The next step is to decide how to incorporate your animal rescue. Keep in mind that it can take up to one year to obtain tax-exempt status through the Internal Revenue System, and some cities may require both a business license and kennel license.
6. Prioritize your outreach efforts
A marketing strategy is essential to generating support for your animal rescue. Consider creating a website, and promote your rescue using social media fundraising tips. As your rescue grows, partner with other local businesses or animal shelters to further raise awareness about your cause.
Additionally, keep a lookout for opportunities for free publicity through your local media. Reach out to newspapers and local television stations to ask about being featured in an interview, and contact any animal-related podcasts looking for guests.
To fundraise without social media, you can also create a simple online store on your website. Sell small items printed with your rescue's name and logo, like t-shirts and stickers. This is an easy way to freely advertise for your animal rescue, while also raising funds in the process.
And don't forget about popular fundraising ideas for nonprofits. Some of these ideas include offering a class in exchange for a donation. For example, your animal rescue could offer obedience training as part of a fundraiser.
Help raise money for animal rescue today
Countless animals spend their lives either homeless or in a shelter. All of these animals deserve loving, permanent homes. There are many ways you can help rescue animals, and starting an animal rescue fundraiser can help you meet your goals. Sign up to create your fundraiser and start raising money for animal rescues in your community.