Crowdfunding Student Loans: Your 5-Step Guide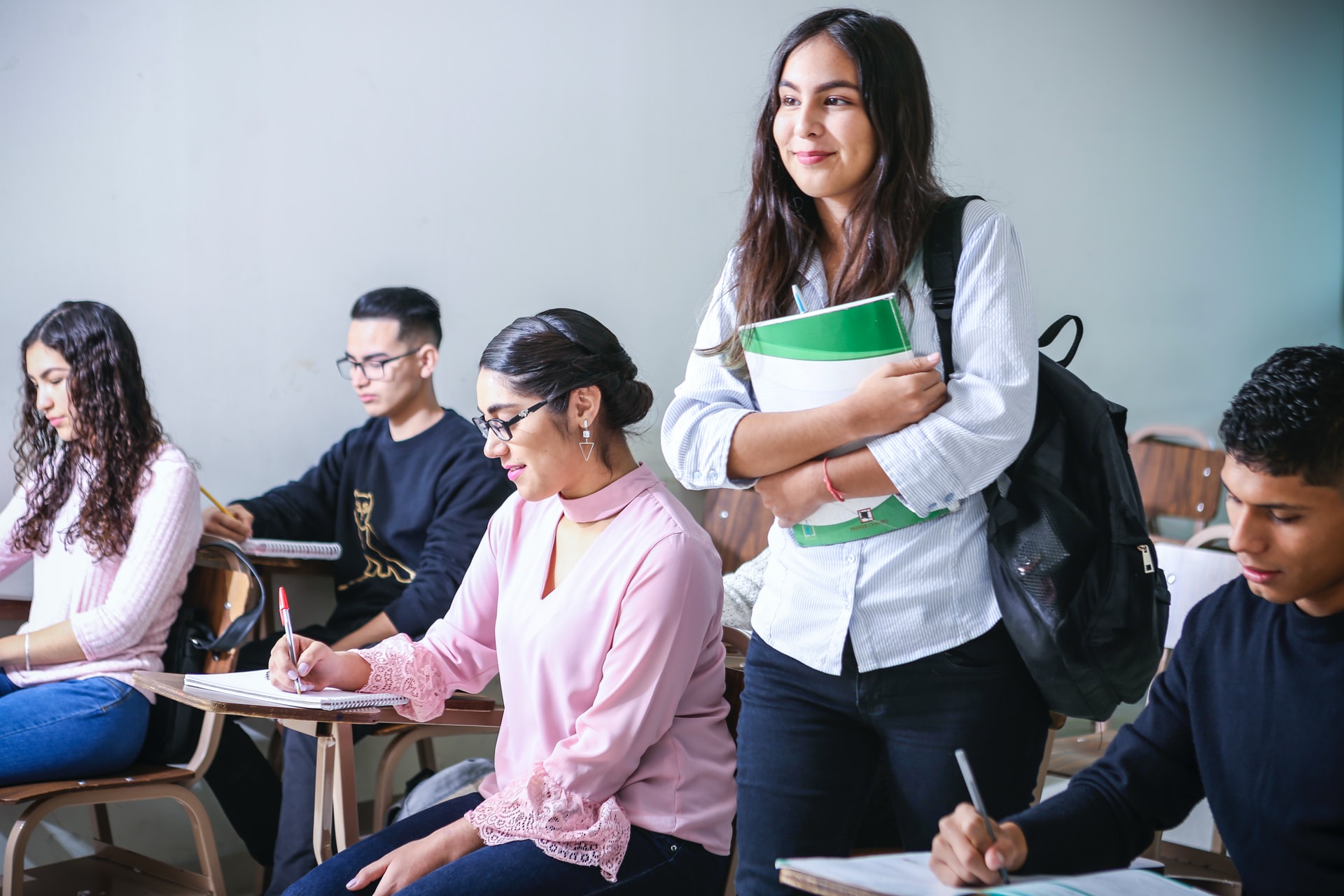 Have you ever thought about what life could look like without student loan debt? Maybe you could fulfill your dream of buying a home, launching your own business, or giving a family member the nursing care they deserve.
You're not alone if you daydream about how to quickly finish paying off student loans. There are 45 million Americans burdened by this, according to Forbes. A report by Education Data Initiative found that it takes 20 years for the average student borrower to pay off their student loans.
But your financial future doesn't have to look bleak. Crowdfunding student loans can help you find hope and live beyond the limitations set by steep education costs.
Why use crowdfunding to pay off student loans?
When you look into how to get rid of student loans, you might discover the options are limited. Student loans aren't easily forgiven, even in bankruptcy. In many cases, borrowers can't even refinance student loans at lower rates. This is where crowdfunding comes into the picture. As you'll see below, the pros outweigh the cons, making it a great option for students and parents.
The pros of using crowdfunding to pay student loans
Fundraising your student loan debt can help reduce your monthly bill and allow you to pay your principal balance faster.
Many people who have used crowdfunding for student loans were able to avoid decades of debt. Even current students have jumped on the fundraising bandwagon, raising money for the cost of college so they can avoid debt later on.
You may be surprised by the outpouring of support from people who want to help you, ranging from family and friends to people nationwide.
Donations are considered a gift and you're not expected to pay anything in return.
Creating a fundraiser can help you learn new marketing, social media, and video editing skills. It could also bring more visibility and show your entrepreneurial drive to potential employers which is especially helpful if you've recently graduated from college.
If you surpass your fundraising goal or raise many donations, that additional money could go towards other financial burdens.
The cons of using crowdfunding to pay student loans
There's a possibility that you might not reach your fundraising goal. While GoFundMe offers the tools and resources to create an effective fundraiser, it is still a good idea to have other strategies to supplement the money you raise in case you need additional aid.
Creating an impactful fundraiser can take some time, but with GoFundMe, set up is easy and you can easily manage your fundraiser on the go. The more time and effort you put into writing your fundraiser story, adding images or videos, and posting updates, the greater chances you have of achieving your goal.
How does crowdfunding student loan debt work?
People raise money by starting an online fundraiser that their friends, family, and community members contribute to. They then apply the donations to their student loan balances. But unlike student loan repayment, the money you receive through fundraising doesn't have to be repaid—except in gratitude to those who have supported you. Some people even like to pay it forward to other students in need once they're on their feet.
If you're ready to get help paying off student costs, start by following the five steps below.
1. Pick your platform
These days, there are countless fundraising websites to choose from. If you're overwhelmed by the options, here are the key features to look for when you're ready to start education fundraising efforts.
Simple pricing
Some crowdfunding sites have a fee to start or manage a fundraiser. You'll want to look for a crowdfunding site that allows you to keep as much of the money you raise as possible. Compare website fees by reading our blog about the top crowdfunding sites.
Excellent customer support
If you run into trouble, it's important to have a customer service team that can provide support quickly, day and night.
Easy sharing tools
Sharing your fundraiser is one of the most important things you can do to bring in donations. You'll want to look for a fundraising platform that makes sharing your fundraiser on social media and other mediums simple.
A reliable mobile app
If you'd like to easily manage your fundraiser on the go, a solid mobile app is important. A well-made mobile app will allow you to seamlessly make changes to your fundraiser, thank donors, and withdraw your funds all from your phone. It can also make mobile giving easy for your supporters.
A helpful blog
If you need specific help learning how to raise money paying off student loans via crowdfunding, it's always nice to have a blog with articles related to your cause. In addition to general fundraising tips, the blog should offer content related to tuition fundraising and how to pay for college through crowdfunding.
2. Create a compelling fundraiser
When people visit your fundraiser, you'll want them to engage with your story right away. Images and videos that are clear and help you tell your story are important, but the words you choose matter just as much. Not sure where to start? We've put together some helpful storytelling tips in our blog post about how to write your fundraiser story.
3. Share your fundraiser
Sharing your fundraiser with everyone you know is the best way to maximize donations. You can also share your fundraiser link through emails and text messages.
For more tips on effectively sharing your fundraiser, take a look at these blog posts:
Ask your network for donations instead of gifts
When sharing your fundraiser, consider including in your message that you'd prefer to receive a donation to your personal fundraiser instead of a graduation gift. Providing clarity to donors that pay for student loans will help them understand that a donation is much more meaningful and will go a long way in helping with your future. Reaching out to people for money can be difficult. Take a look at our blog on how to ask for donations for helpful advice.
4. Keep your supporters in the loop
After you've started raising money, donors will be curious to know how their contributions are making a difference. Posting updates keeps supporters up to date on your fundraising journey—and this can lead to more donations and donor retention. There's an art to writing an effective update, and we cover all the details in our post How to Write a Fundraiser Update.
5. Give back through gratitude
Everyone loves receiving thanks for a kind deed, and your donors are no different. In fact, thank-you notes are an essential fundraising tool. For some ideas, take a look at these blog posts:
See how crowdfunding student costs helped real people pay off loans
When these folks didn't know how paying off student loans quickly and it negatively affected their lives, they turned to crowdfunding for help.
Shannon was featured on The New York Times podcast "The Daily" when her nursing license was suspended because she couldn't make her student loan payments. In serious financial trouble and unable to work, she didn't know where to turn. A listener started a GoFundMe for her, but it turned out she had already set one set up—and it ended up raising more than $9,000 to help her get back on her feet.
Twenty-one years ago, Rachel dropped out of film school at UCLA when she became pregnant. Friends and advisers told her it wouldn't be possible to raise a child while going through the program, so she started over in Alabama, becoming a university film professor.
Flash forward to the present day, and Rachel has decided to continue pursuing her lifelong dream of working in Hollywood. Aside from the political barriers to breaking into the film industry as a female director, Rachel faced financial barriers as well: a $12,000 fee to join the Director's Guild of America, moving expenses, and existing student loan debt. To offset these costs and follow her dreams, Rachel started a GoFundMe that raised over $15,000.
Cassie, a queer non-binary working-class person, was having difficulty paying for their private student loans due to recently becoming disabled and being unable to find stable employment. The more time that passed without paying, the more interest and fees were accumulating. Cassie understood the power of asking for help from their community—how there is so much value in showing up for one another and being vulnerable about your needs. They started a GoFundMe to help pay off their private student loans and have reached their fundraising goal of over $2,000.
Crowdfunding can help you live without loans
Crowdfunding is one of the creative ways to pay off student loans and is an option worth exploring. Whether you want to fundraise proactively or you already have student loan debt, GoFundMe student loan assistance makes it easy to raise money right away.
Plenty of students have used GoFundMe to quickly finish paying off student loans and find financial freedom—are you ready to give it a try as well? Start your fundraiser today.