5 Giving Tuesday Nonprofit Storytelling Examples for Inspiration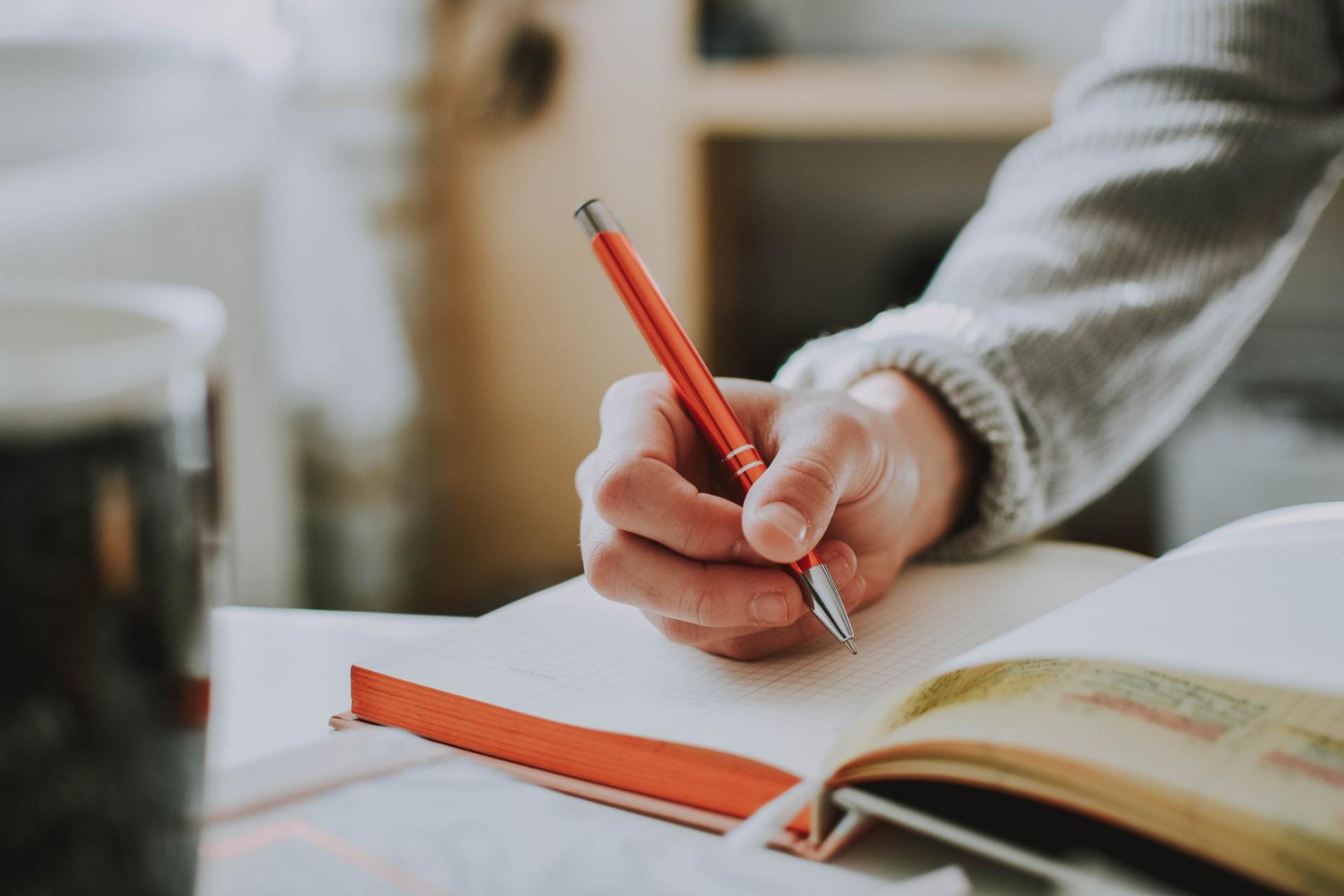 Everyone loves a good story. Therefore, powerful storytelling is key when it comes to inspiring people to donate to your organization. Giving Tuesday is the Tuesday after Thanksgiving in the United States. This day is dedicated to charitable giving to kick off the holiday season.
The magic of good storytelling is especially important on Giving Tuesday. Impactful stories can come from the organization itself, or from anyone affected by the nonprofit's work. Below, we share some of the best Giving Tuesday nonprofit storytelling examples that will inspire you to set up your organization for success this holiday season.
Why does storytelling matter?
With Thanksgiving right around the corner, it's more important than ever for your nonprofit to share its story with the world. People give to others and causes that they not only care about, but causes they can relate to on a personal level. Humans sharing their own relatable or touching stories with other humans is the factor your nonprofit needs to attract more donations.
Content marketing is a major part of the storytelling process. It's the chance to make your brand stand out and to bring your mission to life. This Giving Tuesday, try leveraging the power of content marketing so you can engage your community and help them feel connected to the work you're doing. Let's take a look at some of the top five nonprofit storytelling examples that nonprofits can use as inspiration for their own Giving Tuesday content.
1. Focus on an individual
The Karam Foundation kicked off Giving Tuesday in 2018 with a campaign that highlighted an individual, Kifah, who has been directly impacted by the work of this organization. The organization sponsored Kifah and her family after they escaped Syria and fled to Turkey as refugees.
Through the financial support she received through the foundation, Kifah was able to attend school and focus on her studies, rather than working to provide for her family. The nonprofit then explains how their work directly impacts so many others just like Kifah by providing access to higher education, programs, and even training for job skills and careers.
The video The Karam Foundation provides also adds a personal touch by sharing more stories from the people who have been affected by the organization in a positive way. Crowdfunding campaigns with touching videos raise more money than those that don't have videos.
Why it works: 
It has a personal touch. The closer someone identifies with a cause or group of people in need, the more likely they are to donate.
The Karam Foundation makes their movement unique by giving Kifah and others a face, a name, and a personalized story that readers will be moved by.
2. Document your organization's work and its impact
Charity: water is a non-profit organization that brings safe and clean drinking water to developing countries. On Giving Tuesday in 2017, the charity highlighted two main things that happened for their community in a blog post about the biggest Giving Tuesday yet. The two things were that the Gates Foundation matched $2 million for US nonprofits, and an update on a major project the nonprofit was working on in Rwanda. By putting two major milestones in the spotlight, the organization provided real examples of how their donors' contributions are being used.
Charity: water also regularly uses video as one of their storytelling mediums. One video in particular spotlights Scott Harrison's story, the founder of the charity. The video also touches on how he has shaped charity: water into the successful nonprofit that it is today. His story about overcoming his vices as a nightclub promoter and his journey to seeing the effects of dirty water in Liberia firsthand is a sure way to make viewers feel connected to the founder and to the organization's overall mission.
Why it works: 
Charity: water is fantastic at documenting the work they're doing by sharing videos and pictures of the work they put in to deliver water.
Through video, the organization grabs the viewers' attention and their hearts by humanizing the founder, showing how important this cause is to him, and why it should matter to others.
For Giving Tuesday, try using similar methods to connect with your donors. Remember that sometimes, pictures and videos can say more than words can.
3. Leverage the power of social media and blogging
The Trevor Project is an organization that provides crisis intervention and suicide prevention services to LGBTQ youth. Through its blog, the organization keeps its community updated on the work they're doing, as well as any upcoming events. On Giving Tuesday one year, it included direct quotes from supporters conveying how the organization has impacted them.
The Trevor Project also encouraged donors to take a photo explaining why they contribute on Giving Tuesday, and asked them to share the picture on their social media accounts with the hashtags #GivingTuesday and #TrevorTuesday.
This gave donors the chance to personalize their contribution, to share their stories with their own communities, and it promoted the organization overall. This is another unique way your organization can use the storytelling of others to highlight the impactful work you are doing.
Why it works:
Having a blog available for your support network makes it easy for your organization to showcase the meaningful work it's doing on a daily basis and in the long term.
The Trevor Project informed donors on what Giving Tuesday is all about—but more importantly, it made giving fun by asking donors to share their stories and their pictures on social media with their friends and family. This storytelling method is a win-win scenario for both donors and the nonprofit.
Try incorporating creative ideas like this one when your own nonprofit is looking for ways to promote Giving Tuesday.
4. Encourage supporters to crowdfund on your nonprofit's behalf
A Woman's Place (AWP) is a domestic violence organization in Pennsylvania that provides free and confidential services and support to victims of domestic violence. On Giving Tuesday one year, AWP challenged 100 people in the community to start their own fundraisers and to include videos of themselves or someone in their community.
AWP turned to the supportive community and relied on their voices rather than telling its own story. As an organization that works with women who must remain confidential, this storytelling method is an ideal and unique way for the nonprofit to personalize the work they do in the community.
Why it works: 
Allow the people who have been impacted by the work your nonprofit does to advocate on your behalf. Your donors will feel heard and needed in order to make a difference—a major factor to consider, especially when trying to encourage recurring donations.
AWP even provided an alternative for those who didn't use social media, proving that they were willing to put in the time and effort to get their supporters' stories told on Giving Tuesday.
5. Create an appealing landing page
The Leukemia and Lymphoma Society primarily uses donations to fund cancer research around blood cancer therapies. The organization dedicated an entire page to Giving Tuesday that included facts around the accomplishments that the nonprofit achieved with the help of donations. They even highlighted a specific cancer survivor's individual story.
The page was appealing and easy for potential donors to read and understand. It included all of the basics, such as an explanation of what Giving Tuesday is, facts about the nonprofit, easy-to-donate buttons, a survivor's story, and even an option to share the page on social media with personalized posts.
Why it works: 
As we've seen before, sharing someone's story who has been directly affected by the work your organization is doing is a small but significant addition to any Giving Tuesday campaign.
The Leukemia and Lymphoma Society created an appealing page for viewers and kept it simple and straightforward for their supporters. Including too much unnecessary information might turn supporters away, so it's important to only include what's necessary and impactful on your Giving Tuesday fundraiser.
Creatively tell your nonprofit's story
Storytelling doesn't just come in the form of words. Videos, pictures, and online fundraisers are all great ways to connect with your community and potential donors.
Making your nonprofit's story personal, sharing its progress, and highlighting the importance of donations is a sure way to connect people to your cause on Giving Tuesday. Start a Giving Tuesday fundraiser on GoFundMe that will engage your supporters and connect them to your cause. By using these Giving Tuesday nonprofit storytelling examples, you can find fundraising success this holiday season.