How to Raise Money For a Food Truck: Top Fundraising Strategies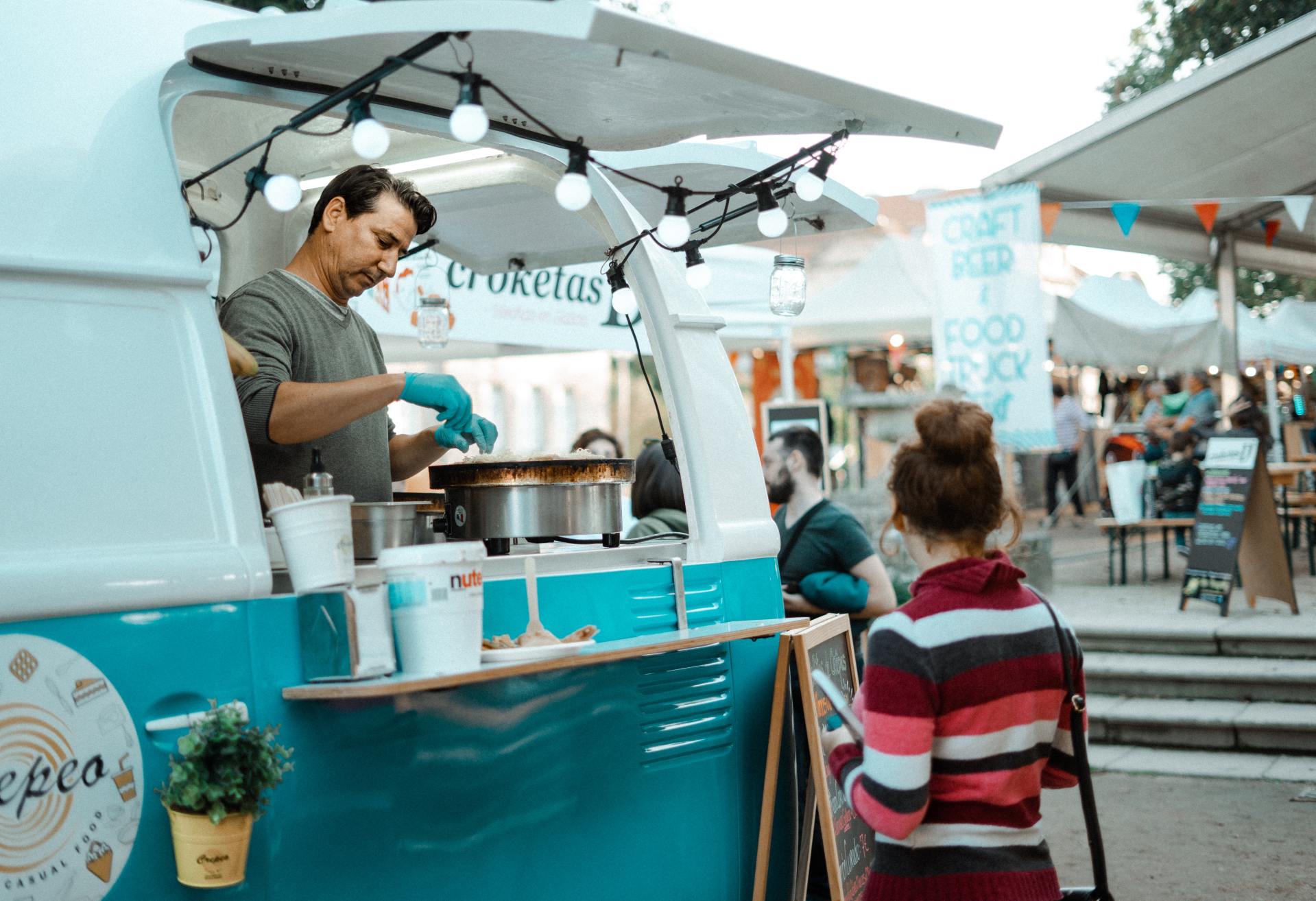 Starting a food truck is a fantastic way to take your culinary passions to the next level without the financial commitment of opening a restaurant. Even though it's the much less expensive option, launching a food truck business can still cost tens of thousands of dollars. If it's your dream to hit the road with your culinary skills but you're not sure how to raise money for a food truck, this guide can help. Learn about the expenses you'll encounter and the best ways to finance your food truck business.
Common food truck costs
Like any business investment, food trucks have a wide range of costs. According to the website Food Truck Empire, here some of the most basic food truck start-up costs:
The truck itself: $25,000 – $100,000
Initial inventory: $1,000 – $2,000
Permits and licenses: $100 – $500
Registration: $200 – $1,000
Taking into account all other costs, like cookware, fuel, and repairs, the total cost of starting a food truck business is around $28,100 on the low end $114,100 on the high end.
Options for paying for a food truck
Launching a food truck business is similar to starting any sort of business—you need time, dedication, and of course, seed money. So how do you fund a food truck right off the bat? These are the main ways you can get the funds you need to purchase a food truck:
Use personal savings
If you have a solid amount of money in savings, you can use this to purchase a new or used food truck outright, or put a down payment on a truck.
Rent or lease someone else's food truck
Renting or leasing a food truck through a site like Road Stoves is a good option if you don't have a lot of money up front, however, it can end up being more costly in the long run.
Try online crowdfunding
Many business owners are turning to online crowdfunding to jumpstart their dreams. Not only is online fundraising a fast and simple way to get financial support, but your fundraiser also raises awareness for your cause and builds a sense of community around your business.
Take out a loan
Some people have no other option but to take out a loan to get the seed money they need for their food truck business. Many loans can have very high interest rates and may not be the best decision for you, depending on your financial situation, so be sure to talk to a financial advisor before going this route.
5 tips for running a successful food truck fundraiser
1. Have a pre-launch game plan
Just like you'll spend a good deal of time laying out a food truck business plan, you'll also want to make sure you've done a bit of planning before you launch your fundraiser and share it with the world.
Compile a list of all of your contacts you'd like to reach out to about your fundraiser. This should include friends, family members, and business contacts.
Craft a donation request letter, email, or text message beforehand so you can send it as soon as you start your fundraiser.
Not sure how to ask for financial help? Read our blog post, How to Ask for Donations.
If you already have a presence in the local food scene, be sure to reach out to your contacts to tell them about your upcoming fundraising plans.
2. Tell a compelling story
Your fundraiser story is a critical part of your success, so it's a good idea to spend some time putting it together and asking for feedback before you publish it.
Give your fundraiser an interesting and eye-catching fundraiser title.
Including photos and videos makes your story more engaging and helps others connect to your cause more.
Be sure to include financial details that help explain why you're asking for the goal amount you've chosen. Donors will want to know exactly how you'll use the funds.
Tell donors why your food truck dream means so much to you, and how the business will shape your future. These are the emotional details that can turn passive readers into active donors.
3. Read up on crowdfunding best practices
For even more helpful information on running a successful online fundraiser, be sure to take a look at these blog posts:
4. Involve your community offline
Sometimes, online promotion can only go so far. Since your food truck business will depend on community support in real life, it's important to connect with neighbors, community members, and other business owners as much as you can. Use local food truck events as a way to get your foot in the door or as an opportunity to build relationships with other local food truck owners.
5. Don't forget fundraiser updates
After donating, your supporters will want to know how your business is going, how their donations made a difference, and what plans are on the horizon. Radio silence can discourage future support, while a steady stream of fundraiser updates will keep your business top of mind. Don't forget to write a donation thank-you note after each contribution, too.
Fund your food truck dream today
Starting a new business takes bravery, and you should be proud of yourself for beginning this journey. Launch your online fundraiser today so that your friends, family, and community can rally around you and help your food truck startup succeed.