These Valuable Facebook Fundraising Tips Can Boost Donations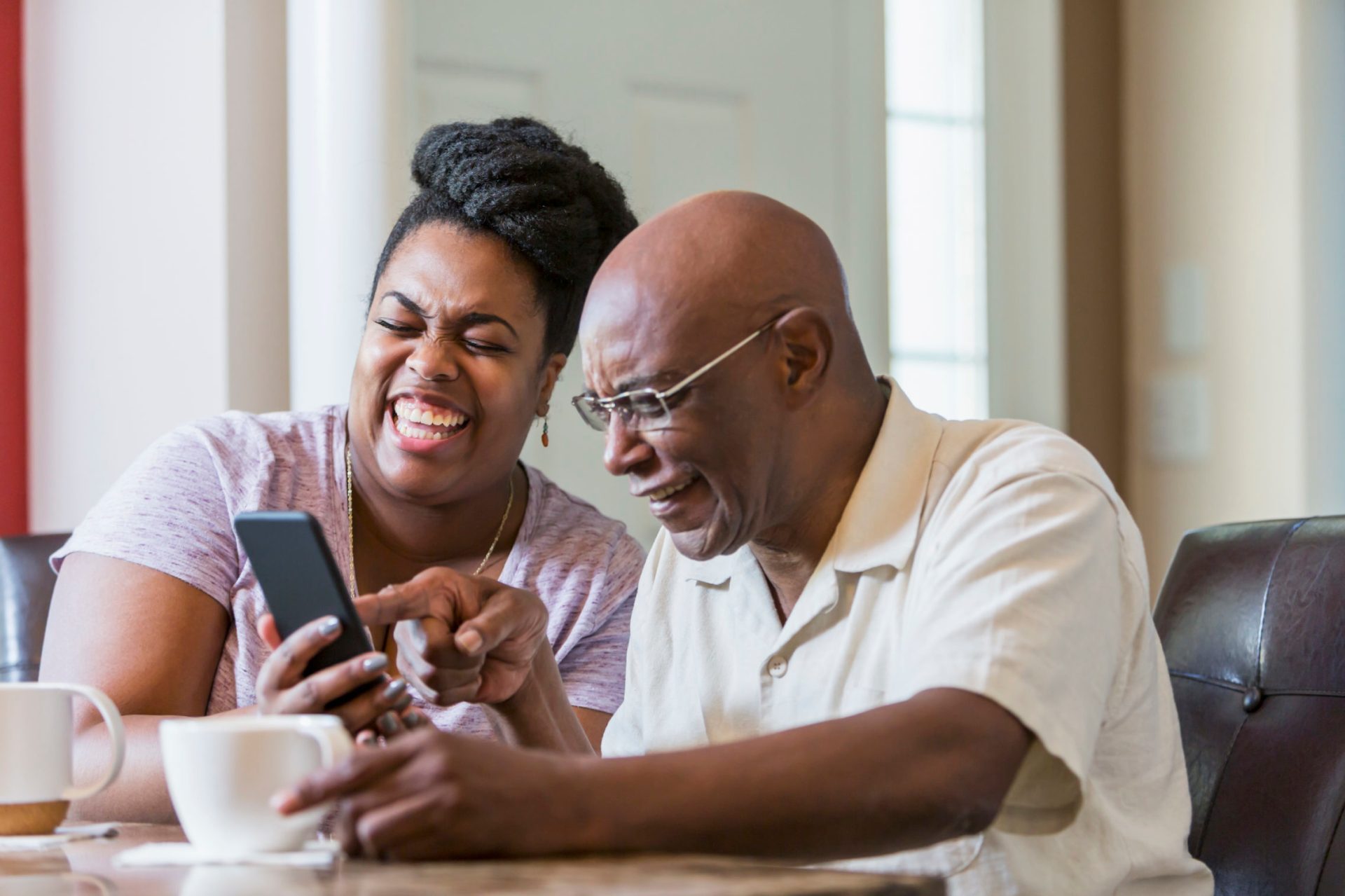 Using Facebook to spread the word about your fundraiser is one of the most effective fundraising strategies out there. Whether you're looking to gain a lot of initial support for your fundraiser or you're trying to gain more momentum after a slump, Facebook fundraising can make a real difference. This comprehensive guide explains key Facebook fundraiser tips that can help you take your crowdfunding efforts to the next level.
Twelve tips for fundraising success on Facebook
From using hashtags to tagging supporters in your posts, these tips cover the best ways to get your fundraiser seen on Facebook and reach more donors.
1. Make your fundraiser visually appealing
It's important to make sure your fundraiser looks its best before sharing it far and wide. People are drawn to catchy titles and vibrant images, so start by brainstorming a fundraiser title and adding compelling images and videos to your story.
In the description area, tell your story honestly and directly. For detailed tips on how to write a compelling story, take a look at our blog post Writing Your Fundraiser Story: A Comprehensive Guide.
2. Share with your inner circle first
Acquaintances are much more likely to donate if they see that you've already received donations from other people. That's why it's important to first share your fundraiser with family and close friends before sharing it with everyone else you know on Facebook. Once you've gained some momentum, you can start sharing your fundraiser with everyone. For ideas on how to reach out to your network, try using these email templates to reach your goal.
3. Create a Facebook page, or leverage an existing one
Beyond posting news of your fundraiser on your Facebook timeline, you should create a dedicated Facebook business page for your cause. Start by creating a unique Facebook page URL by defining it in the page settings.
4. Write your first post
To start off, you'll need at least one post on your page so people can get an overview of your cause and understand why it means so much to you.
Much of your fundraiser's success will depend on frequently posting, sharing, and connecting with others on social media. Your Facebook posts and updates will get your audience's attention, give them something to share with their own friends, and inspire them to donate.
5. Invite your Facebook friends to like and follow your page
Once you complete your page and write a post or two to set the tone, invite your Facebook friends to like and follow it. Then, once you've built a sizable following, encourage followers to invite their own Facebook friends to like and follow your page.
6. Connect with similar pages
Facebook is full of like-minded people who have created pages for causes similar to yours. Connecting with them can help you build a supportive online community and bring in more donations. Search for pages and groups that share similar interests, then like and follow their pages. When you comment and engage with other posts on Facebook, it can lead people to find out more about your cause.
7. Add your fundraiser link to all posts
Simply copy and paste the link to your fundraiser in the status box. When people click the link in your post, they'll be taken directly to your fundraiser.
Facebook doesn't like people leaving its site, so its algorithm deprioritizes posts that include a link in the status. To get around this, use plain text in your status update and add the link as the first comment. Use this technique only for updates you don't pay to promote. If you're paying to boost a post, add the link in the status.
8. Write captivating posts every time
Spend some time making your posts as interesting and compelling as you can. Hook people with the first sentence, or even the first couple of words. Write posts that capture the attention of friends, acquaintances, and even strangers. Inspire people to visit your fundraiser and donate to your cause. Here are a few examples.
"Today is the 15th! We are asking everyone in this Facebook group to donate $15."
"If we can raise $1,000 in the next 24 hours, a generous donor has agreed to match it with another $2,000."
"My sister is $1,000 shy of raising the funds she needs for surgery. With everyone's help, I know we can meet our goal!"
9. Try out a unique hashtag
If your fundraiser is connected to a larger national movement, such as breast cancer awareness month, add the same hashtags associated with that larger conversation to your post. This will make your post appear in feeds that people monitor for related news. For more tips on creating and using hashtags on social media, see our post How to Create a Fundraiser Hashtag That Inspires Donations.
10. Thank donors by tagging them
A powerful way to thank and recognize donors is to tag them in your Facebook posts. Not only will they feel special, but this can lead to increased donor retention. Their friends might see your fundraiser this way, and you'll reach a whole new audience of potential donors. For more ideas on how to show gratitude, read our post 20 Affordable Ways to Say Thank You to Donors.
11. Post updates frequently
People love to know what's going on with a cause they've donated to, so don't be shy about posting fundraiser updates multiple times a week. Posting regularly about your cause and why it means so much to you will remind friends that you're committed to reaching your goal. Provide updates about your fundraising journey, including both progress and setbacks.
12. Challenge your community to donate
Asking for donations on Facebook can be as simple as creating a giving challenge. To start, write a post that compares a donation to a small daily purchase. For instance, challenge friends to skip their afternoon latte for one day and instead donate that money to your fundraiser. Use ideas that can help your fundraiser go viral.
Leverage Facebook advertising to double your donations
With over a billion active users, Facebook includes interest groups, organizations, businesses, and more. Imagine the possibilities when you tap into Facebook users outside of your network.
So how exactly do you reach those potential donors outside of your Facebook friend circle? These best practices explain how to promote a fundraiser on Facebook for the best results.
Choose your objective
To create a News Feed ad, you'll want to choose the 'Send people to your website' option. This type of ad is best for a new fundraiser that you'd like to get donations for right away.
You can then create this ad from scratch and follow the next three steps for a seamless and profitable process.
Target an audience and set a budget
Now that you have a goal, who should you target? On Facebook, you can target people who have 'liked' your page, or focus on audience characteristics, such as gender, age, and interests.
In the budget and scheduling section, decide how much you want to spend on your ad and how long it will run. You can also choose whether to pay per day or set a lifetime budget for your ad fundraiser.
Collect quality photos that will tell your story
One of the most important Facebook fundraising tips is to create an ad with images that bring your cause to life. High-quality images are more likely to catch someone's eye and get them to click on your ad.
For example, Gunnar's Wheels, a nonprofit that began as a GoFundMe fundraiser, regularly posts photos and videos on its Facebook page of dogs who have received wheelchair carts. This increases the number of people engaging with your cause, resulting in more "likes." Gunnar's Wheels now has over 12,500 likes and still gets donations.
Monitor and analyze your ad performance
Once you've created and run your ad, it's time to monitor the response. The most efficient way to tell if your ad is performing well is to head to your Facebook Ad Manager page. Here you can see the data collected from each ad you've run.
Analyze your ad performance most effectively by testing different ads that link to the same fundraiser. This way, you can find which picture, text, or audience generated the most clicks to your fundraiser. Then you can begin honing your ad strategy.
Start finding fundraising success right now
Whether you're fundraising for out of pocket medical expenses or you're trying to pay down your student loan debt, crowdfunding combined with social media can be a powerful solution. GoFundMe offers fundraising, which helps you keep more of the funds you've raised. Our comprehensive blog offers fundraising tips and ideas to help you reach your fundraising goals faster. If you haven't already, sign up to create your donation page today.