How to Raise Money for Church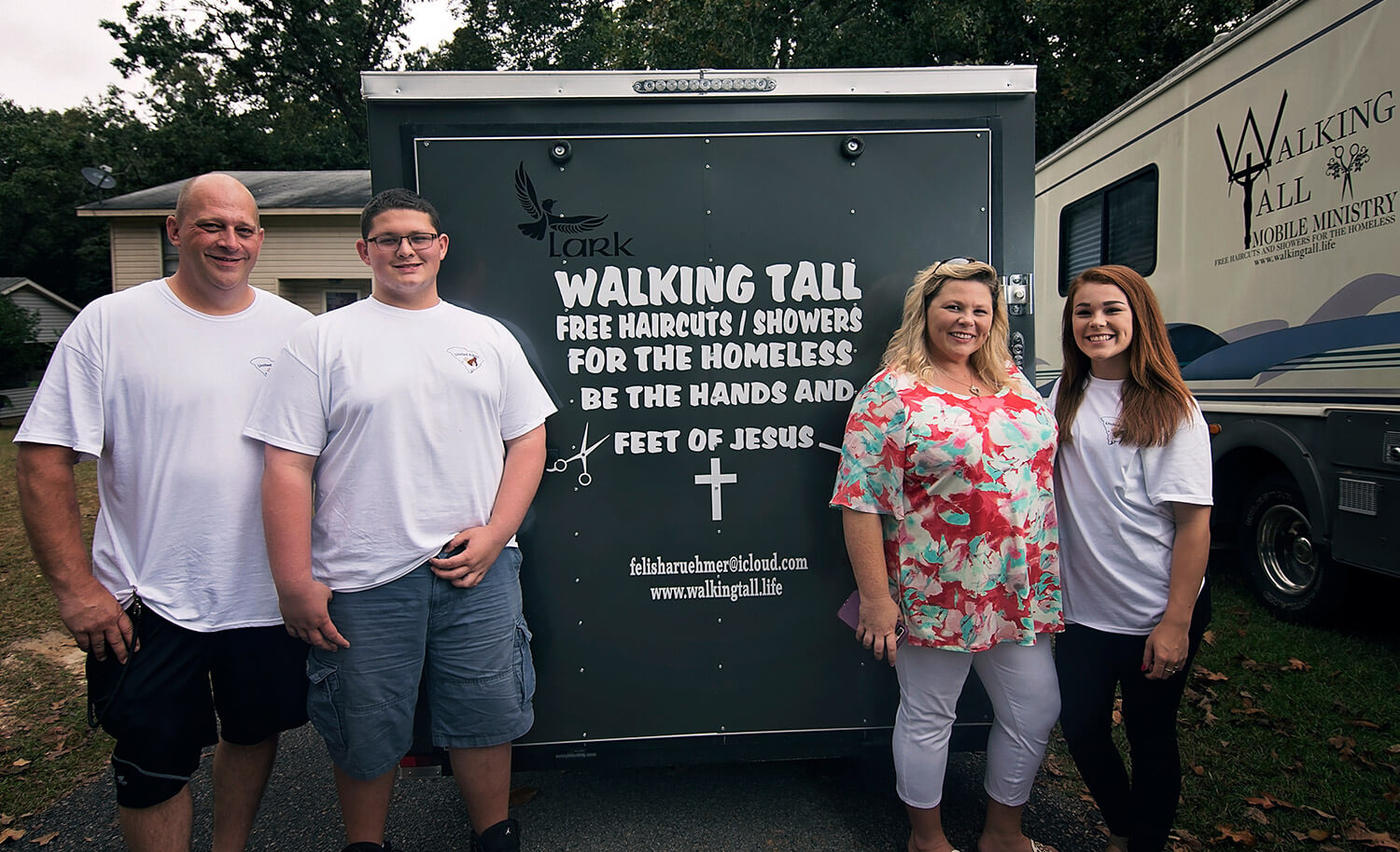 Donations to religious organizations are down by almost 50% since 1990, and charitable giving statistics show that nearly 40% of people who regularly attend church never make a donation. This is concerning for churches who rely on giving to keep their doors open and operate their various programs and services. Whether you are a member of a church or part of the church staff, there are many ways you can support your place of worship. Below, we've listed several easy ways to find a church fundraiser, so your church can focus on what matters most—serving the community.
Creative church fundraising ideas
For those in a leadership or administrative role within the church, private and even federal grants may be available. When considering other church fundraising ideas to raise money, think back to the religious community you know so well—and tap into the unique interests of your church members to get your creative juices flowing. Take a look below for more inspiration.
Apply for grant money
If your church is incorporated as a 501(c)(3) nonprofit organization, you may be able to qualify for government assistance in the form of federal grants, loans, or even disaster relief. There are also a number of private grants available to religious organizations, depending on your location and the type of community work you do.
The

U.S. Department of Health and Human Services

offers grants specifically for faith and community-based youth group organizations. Awards are determined based on the community impact of your organization, and cannot be used for strictly religious purposes.

The

Society for Nonprofits

maintains a list of private organizations that offer funding for religious organizations.

Check out this list of 20 grantmaking foundations

that specifically fund Christian organizations, compiled by the Tu Luong Foundation and get started today.
Host a charity event
Hosting a charity event can help increase support for your place of worship while bringing both the youth group and all people together around a common goal. Consider fun ideas like a community fashion show, bake sale, or even a dinner theater night hosted at your place of worship.
Create a community fundraiser
Starting a creative fundraiser can help keep your churchgoers engaged, all while raising funds to help your place of worship. Emphasize that funds will not only support the church but the charitable programs and services that your church offers to the community. Expand your reach and get even more people interested in your fundraiser with a fun social media post. Choose a platform like Facebook or Instagram, and make sure you have a unique fundraiser hashtag to further promote social sharing of your fundraising idea.
Three fundraising ideas to raise money
If you are a member of a place of worship and are wondering how to make sure you help, there are a number of options to consider. From fundraising to volunteering your time, these ideas can help your religious community.
1. Donate to church fundraising programs
Perhaps the simplest way to help your place of worship is to donate what you can and raise money for your church. If you're wondering how to donate to the outside of regular tithing, speak to your pastor or church volunteer about what is needed. Donations don't always have to come in the form of money, either—you can volunteer your time or any special skills, such as bookkeeping or newsletter writing.
2. Fundraise for a mission trip
Experiencing new cultures often helps a person broaden his or her outlook of the world, plus it is an opportunity to participate in much-needed humanitarian work. Fundraising for your church's mission trips is a great way to support global humanitarian efforts while reducing the financial burden on your place of worship.
3. Start a place of worship fundraiser
Fundraising for your church is the easiest way to raise the money you need, when you need it. Through your fundraiser, you will help bring people in your community together around a common goal, as well as strengthen ties between church members. Sometimes, simple fundraising ideas like bake sales, game nights, or car washes are the best options. They're easy to make and organize, are usually to set up, and don't require any extensive planning—plus, these simple events are fun for families and people of all ages.
How crowdfunding can help your place of worship
Your place of worship is not only a place to get spiritual guidance, but it is also a haven for people who enjoy the feeling of fellowship and community. Whether you're a pastor or a church member, there are many creative church fundraising ideas you can use to help your place of worship thrive, including hosting a scavenger hunt or potluck. Below are some more winning fundraising tips on how to raise money for your place of worship.
Tell a compelling story
Leaving a lasting impression is often the key to finding place of worship financial assistance through a fundraiser. Learn how to craft a compelling fundraiser story with the help of our comprehensive fundraiser story guide, and discover how to get your potential donors' attention and inspire them to become part of your mission.
Find ways to raise awareness
From promoting on social media to hosting a viral fundraising challenge, raising awareness about your cause will help drive a larger group of people to your fundraiser, often inspiring them to donate. Don't hesitate to try fundraising without social media by reaching out to members in your community in person.
Contact your local media
When you capture the interest of local media, you substantially increase awareness for your fundraiser—which usually means more donations. And if you're a pastor with strong member community ties, this may help you build even more media connections. Try to first connect with an individual journalist either through email or social media, since they can then pitch the idea to their outlet.
Thank your donors
Keep your crowdfunding community in the loop about each fundraising milestone with regular updates on your fundraising page. Also consider ways you can say a simple thank you to your donors. From creating small handmade gifts to sending personalized emails, a sign of gratitude goes a long way.
Church fundraising success stories
People all over the world turn to crowdfunding every day as an excellent way to raise money for their place of worship. And choosing a fundraising platform like GoFundMe means that more of the money you raise goes directly toward helping your cause. Take a look at how others have raised money to help their own faith-based organization.
When Zion's Stone UCC—a place of worship with more than 200 years of history—suffered failing stucco and extensive water damage, churchgoers were told they had to hire a specialist in mold remediation and stucco repair. The cost of labor, materials, and heavy equipment rental was in the tens of thousands of dollars. Through fundraising, the church was able to raise $26,000 for the much-needed rehabilitation work.
The Christian order Knights Templar was in desperate need of a permanent location for their headquarters and found their ideal home in Castle Church. However, the price tag of the place of worship was beyond the order's means, so they turned to online fundraising to help meet their goal. The campaign was a success, raising more than $34,000 to purchase the property for their National Headquarters and Ministry Center.
The American Fork Community Presbyterian Church (AFPRES) has been a spiritual home for members of the Utah County community for over 140 years. Due to age, the roof of the sanctuary had begun to leak, requiring total replacement—an expense that the small place of worship could not afford on its own. Through their fundraiser, AFPRES was able to raise nearly $10,000 to pay for renovations.
Find financial assistance for your place of worship today
Now more than ever, finding money for your church is made easy with the help of crowdfunding. Through a church fundraising idea, you can quickly raise the amount you need for your place of worship to continue its faith-based calling. Sign up today and make your church fundraiser, so your church can continue its work and impact many more lives in the process.