How to Run a Successful School Supply Drive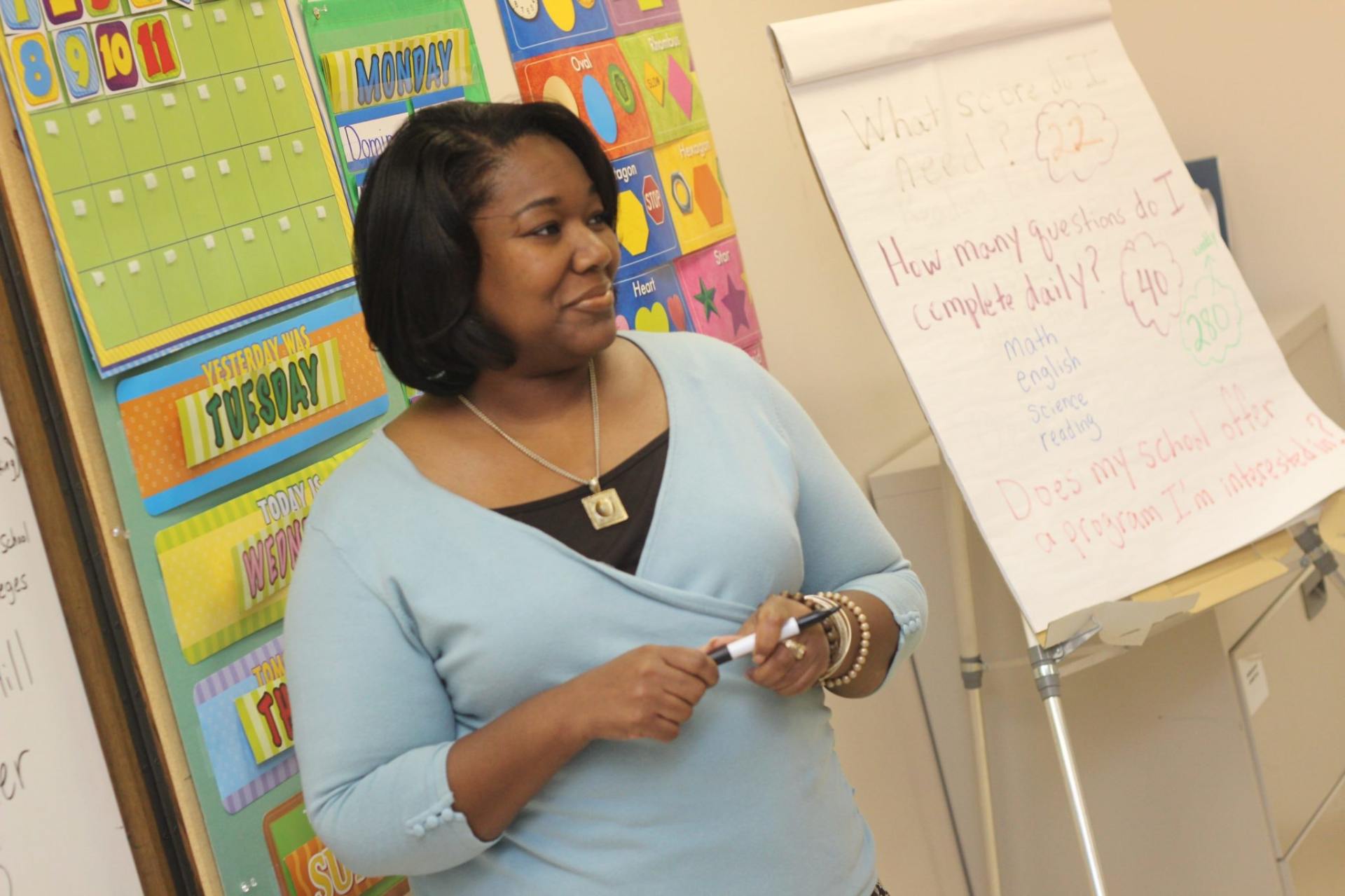 When teacher Dominquie Anthony first arrived in her classroom, the walls were bare. Kindergartners would be arriving in under a month. It was up to her to transform the empty space into a fun, colorful classroom for her students—all on a teacher's salary. A year later, Ms. Anthony, as her kindergartners call her, knew she couldn't keep spending her paycheck on construction paper and glue. That's when she decided to set up a school supply drive. Her fundraiser on GoFundMe was an ask for the community to help.
"I completed my first year as a kindergarten teacher on a wing and a prayer," she wrote on GoFundMe. "I didn't have many school supplies that would aid in the success of my students, but the supplies that I did have, I purchased."
Anthony is one of many teachers nationwide who must pay for their own classroom supplies. School supplies aren't free, and it's often the teacher who ends up footing the bill. Schools help out a little, but the majority of the expenses are left to teachers. According to the Department of Education, 94% of teachers spend their own money on school supplies. Back-to-school fundraising for teachers can help make up the difference.
How much teachers spend on school supplies
In the United States, the Internal Revenue Service allows teachers to deduct $250 in exchange for buying supplies. But public school teachers spend an average total of $459 each year on classroom supplies. Some even spend as much as $1,000 a year on school supplies.
"Teachers have been doing this from the beginning of time," Danks told the Washington Post. "It's just getting hard because the pay isn't keeping up with the cost of living and the need is getting greater and greater."
 Teresa Danks raised more than $30,000 for teachers in Oklahoma and beyond. She isn't alone. A number of teachers and parents are starting back-to-school supply drives on GoFundMe to raise money for classroom expenses.
How to organize a school supply drive fundraiser
Teachers should not be expected to shoulder the cost of school supplies. The success of back-to-school fundraisers shows that parents agree, and understand the need. A school supply drive is a great way for teachers to ask community members to help shoulder the costs.
How to organize a school supply drive depends on the teacher and the community, but a few classroom fundraising tips can help to make it a success. Here are a few school supply fundraiser ideas for teachers looking for a little help.
1. Understand the need
Teachers know better than anyone what supplies their students need to be successful in furthering their education. Creating a general list of the supplies needed and their average costs will help potential donors understand how their donations will be used. These supplies might include books, calculators, laptops, science equipment, and more.
2. Collaborate with other teachers
Your classroom isn't the only one that would benefit from additional supplies. A team fundraiser can make a bigger impact by supporting many teachers working together. Talk to the principal and organize a school-wide supply drive. Donors will be more likely to help because they'll know their donation doesn't just help out one class but many.
3. Create an online fundraiser on GoFundMe
Crowdfunding for teachers is popular on GoFundMe because it's a trusted way for donors to support, knowing their donations are protected. It's also a good choice for teachers because GoFundMe does not require the fundraiser goal to be reached before funds are sent to you. Find out more about how GoFundMe works. 
4. Promote your drive
A fundraiser performs best when you take time each day to share it with others. Additionally, asking your friends and family to spread the news will broaden your fundraiser's visibility. Share your fundraiser on social media. GoFundMe automatically creates links that donors can share on Twitter and Facebook. It also gives your fundraiser a short, easy-to-remember link that you can text or email to contacts.
5. Get your students and parents involved
Almost every teacher has spent his or her own money on school supplies. However, they don't have to do it alone. Summer back-to-school supply drives can help ease the burden. At the same time, they remind the community just how much teachers do. Students who join in may receive an education beyond what they usually learn in school: a lesson in generosity.
Start your school supply drive today
If you need extra financial support to help pay for school supplies, know that help is out there. Before you organize your school supply drive and create your fundraiser, check out our crowdfunding tips on how to build a fundraising team, how to write your fundraiser story, and how to ask for donations. Looking for more inspiration? Take a look at our school fundraising ideas, high school band fundraising ideas, and fundraising ideas for small groups. With these tips and ideas, you'll be on your way to reaching your fundraising goals. Get started today.