Thirteen Easy Ways to Give to Charity and Make An Impact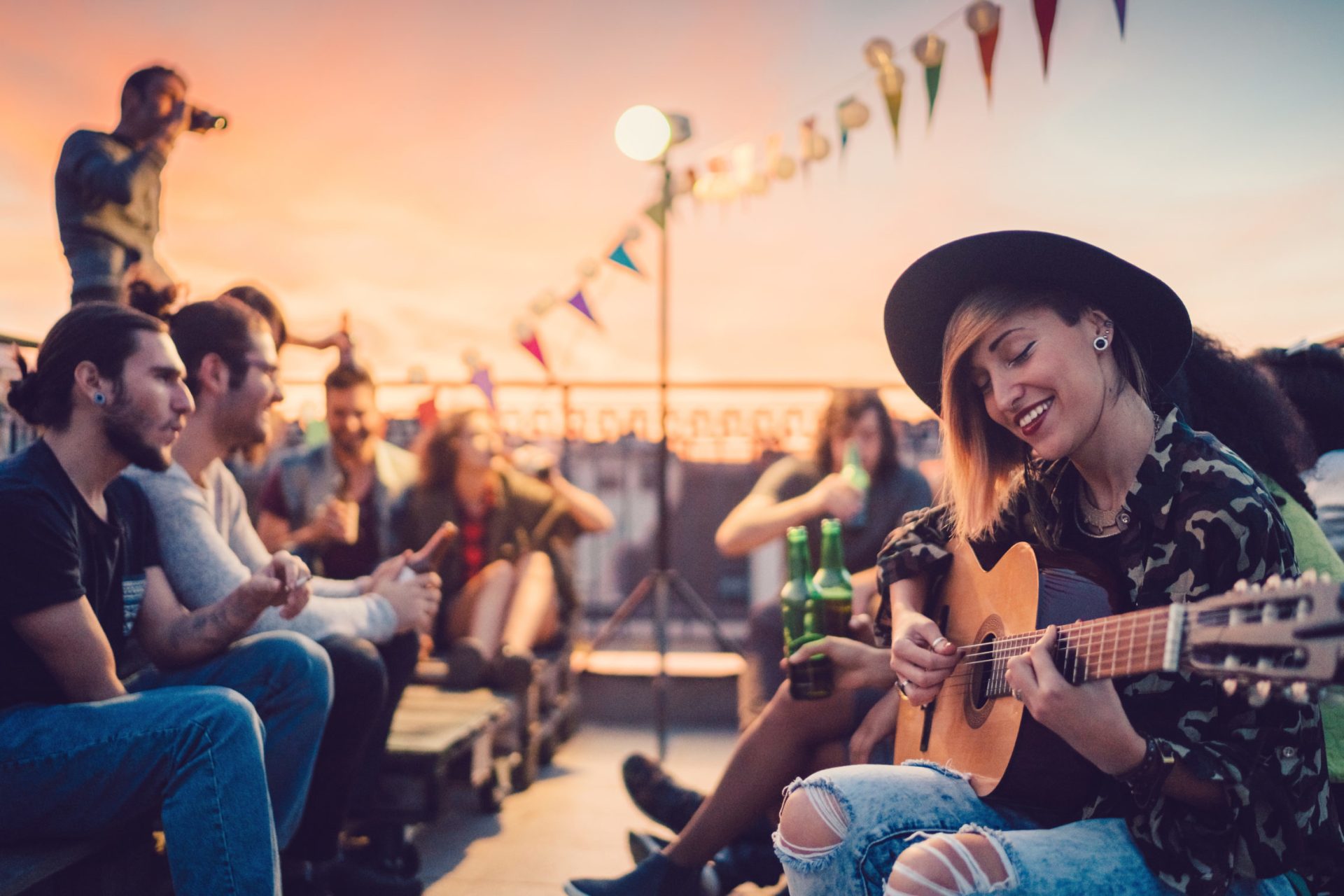 Thanks to the countless number of online giving opportunities available today, you can make a difference in your local community, state, or beyond within a matter of minutes. If you feel compelled to give back but you aren't sure of the best ways to raise money for charity, we've put together a list of charitable giving websites, apps, and organizations to get you started. These organizations go above and beyond in helping others give to charity in practical, meaningful, and impactful ways—and you can support them with very little effort.
Charitable giving statistics
With endless ways to help others with just a few clicks of the mouse, it's no surprise that Americans gave more than $410 billion in charitable donations in 2017, according to Giving USA. These other interesting charitable giving statistics illustrate how much individuals value contributing to causes that matter:
The 2016 Charitable Giving Report found that online giving increased by 7.9% in 2016.
Fundraising for K–12 education had the largest increase in year-over-year fundraising with 7.5% growth, according to the same report.
A recent survey by Bankrate found that just over one-third of Americans give back by donating physical items, like clothing and food.
Charitable giving by individuals represented 70% of total giving in 2017, according to Giving USA
Charitable giving websites
Looking for specific ways to give to charity? These websites help individuals lend a hand in fighting poverty, boosting educational opportunities for students, and more.
This international nonprofit aims to reduce poverty by allowing anyone to fund microloans to others around the world. Since 2005, it's helped facilitate small loans that allow people and families to start businesses, attend school, and reach other goals. Kiva operates in 80 countries and has already served 3.2 million borrowers with loans from 1.8 million lenders. Knowing that your donation is helping change the lives of real people is just one of the benefits of donating to charity.
Powered by donors™, GoFundMe's fundraising platform helps people turn moments into movements. Whether you're fundraising for help after disasters, rallying a community to help someone with medical costs, or paying off school lunch debt, you can rely on GoFundMe to help you make a lasting difference. To date, over $9 billion has been raised by a giving community of more than 50 million across the world, making us one of the top charity fundraising sites for personal and charity fundraising.
Along with providing a crowdfunding platform, we offer a wealth of tips and ideas on our blog to help you make the most of your fundraiser:
For the past 35 years, Good360 has helped companies donate products to charities through its GivingPlace360 platform. Not only does the charity help minimize the number of usable products in landfills, it also saves nonprofits money by providing critically needed goods for purposes including disaster relief. Last year, Good360 helped deliver over 14,000 mattresses, over 171,000 toys, and over 17,000 backpacks to people in need.
It's no secret that public school teachers often dip into their own pockets to help fund classroom projects. Whether a teacher needs robotics kits or 30 copies of Little House on the Prairie, DonorsChoose helps make it happen. Teachers post projects that need funding, supporters donate, then the organization purchases the items and ships them directly to the teacher's classroom.
Quiz masters can use the website Rice in order to feed people in impoverished areas. For every question that you answer correctly, food will be donated through the World Food Programme to those in need. This is a double whammy, as you'll help feed the hungry while sharpening your knowledge on a wide variety of topics.
Shopping for good
The below sites are doing their part to raise money by directing a portion of their sales to specific charities. For shoppers, it's an effortless way to give back and make a difference.
We all love coupons because they save us money, but what if they helped us give to charity at the same time? That's exactly what Goodshop does. The site finds the best online shopping deals—and every time you make a purchase, it donates to a nonprofit of your choice.
A lot of people know Amazon as a popular place for online shopping, but Amazon Smile may still be relatively unknown to some. Browse https://smile.amazon.com and your shopping experience is the same as it is on Amazon—but at checkout, Amazon Smile facilitates a donation of 0.5% of your total to the charity of your choice. Charities can also send their Amazon Smile codes to supporters.
The popular shoe company created a unique business model called One for One®. Every purchase of TOMS products triggers a donation that helps provide a critical service to someone in need—including shoes, water, safe birth care, and bullying prevention.
The website Sevenly commissions "cause art" and sells related products that positively impact others. Its cause-themed collections and signature seven-day fundraisers help raise funds for worthy causes. The company also pledges $7 for each purchase from its seven-day fundraisers and donates seven percent of its cause-themed collections to nonprofits.
Apps for charitable giving
From snapping photos to going for a run, these apps make giving to charity easy while on the go.
This app makes donating to your favorite animal shelter as easy as walking your dog. Each time you grab the leash, open the app and tap a button. Tap again when you're finished. Don't have a dog? You can still walk dogs from your local shelter or rescue program and use the app. Donations are funded by sponsors and advertisers.
Another simple way to give to charity is through photography. For every photo you share on the Donate a Photo app, Johnson & Johnson will donate $1 to the cause of your choice. To date, 2.94 million photos have been donated, helping 155 causes.
If you've ever wondered how to raise money with a charity walk, then Charity Miles offers a simpler way to exercise for a good cause every day. The app makes it easy for anyone to raise money for charity by walking, running, or biking. The site features some of the best charities to donate to. All you need to do is start and stop your workout, using the app to track the distance. Charity Miles has helped raise over $2.5 million for worthy causes while encouraging healthy habits.
The United Nations World Food Program (WFP) is a humanitarian agency fighting against global hunger. Its app enables people to share meals with those who need them most. With just $0.50, you can feed a child for a day. WFP's administrative costs are fully funded by grants, so you can rest assured that all the money you give will go toward feeding a hungry child.
Ready to start giving to charity?
Spreading generosity to others has never been easier with the help of GoFundMe. If you'd like to spearhead your own fundraising efforts to make a donation to charity, we're here to help. Read through our charity crowdfunding guide, then Sign up to begin fundraising for charity today.