Charity Crowdfunding Guide: How To Support Your Favorite Cause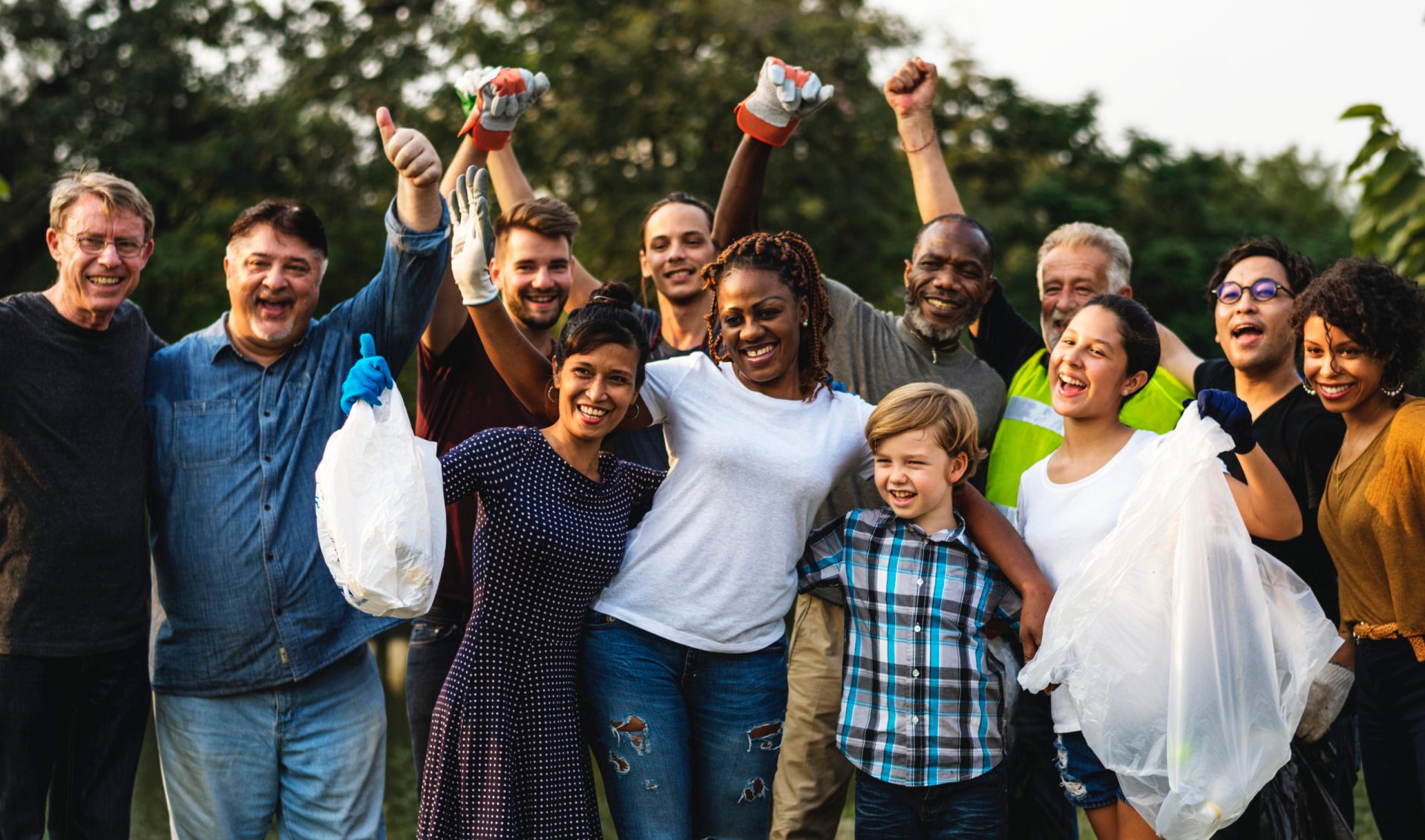 We all have a cause that we're passionate about—breast cancer, AIDS research, animal rights, refugee assistance, education assistance—and the list can go on and on. There's no shortage of causes and there's an endless need to help, but this constant stream of causes and charities can be overwhelming. Where do you start? How can you truly make a difference? Or, can you even make a difference? There's a slew of questions that anyone hoping to help may face. But don't get discouraged. There's always a way you can help, and it's easy to get started using this crowdfunding campaign guide.
How to pick a charity to help
Find your passion
This can be challenging, but the best way to find the right charity (or charities) is to ask yourself: what are you most passionate about? Start with helping out one that is close to your heart. For example, many people with a family member impacted by breast cancer will choose to help a charity or organization that funds research for breast cancer, such as the Breast Cancer Research Foundation or Breast Cancer Charities of America.
You can also keep it local. Sites like Volunteer Match can help you find local nonprofits that need your support. It's a great opportunity to see your direct impact on a local nonprofit and your local community.
Fundraise for current events
There's no shortage of causes, and some pick up quite a bit of traction in the news and social media. If you don't have a personal connection to a cause, you can look for inspiration in news outlets. We've seen a growing number of efforts to help refugees, famine relief efforts, or even organizations focused on relief efforts in the wake of a natural disaster. News outlets are a great way to filter through a seemingly endless number of options for causes. They're a great way to find where your aid is most needed today. Once you find a cause that's in the spotlight, you can look to organizations like Charity Watch to verify the legitimacy of charities supporting your cause.
Make a bigger impact
Find a charity where you can make the biggest impact. With over 1 million nonprofits registered in the US, it can be challenging to find the right organization for you, but there are great resources to narrow your search. Organizations like The Life You Can Save focus on finding causes and charities where people can make the biggest impact. The organization even offers a charity impact calculator that allows you to see how your donation helps who you're donating to. Other organizations, such as GiveWell and Charity Navigator also offer tools and lists of charities to help you decide where your help will be most effective.
Three ways to help a charity
Now that you've found your favorite charity, multiple charities, or nonprofits you're ready to help. Helping your favorite organization can take many forms, so don't limit yourself to the standard practices. If you want to help and have plenty of time, think about the following ways to raise money for charity:
1. Volunteer
Donating your time may be one of your best options if you prefer to support a nonprofit with something other than monetary donations. This may be even more crucial if your favorite nonprofit is local, but larger charities or nonprofits may also have local offices that you can coordinate with to volunteer your time.
2. Hold or attend an event
If you're working with an organization directly, you may be able to hold a fundraising event. Holding a potluck at your home and inviting family and friends is a great way to bring loved ones together and talk to them about your favorite cause. You may inspire them to donate or volunteer with you at the nonprofit. With the help of the organization as a whole, you may be able to get creative and hold bigger events. Say, if you work with a rescue, you can hold a pet fundraising and adoption event. Take for example The Friends of Cats organization. Their annual Cinco de Meow event is a great way for them to fundraise and hold cat adoptions. Check out other fundraising ideas for animal shelters for inspiration.
3. Get your company involved
Some businesses will donate a percentage of profits or hold events for nonprofits where proceeds go directly to the organization. If your company is not able to directly sponsor a nonprofit, you may be able to get your co-workers involved by inviting them to volunteer with you or simply informing them about how they can help your favorite organization. It's easy, effective and will take very little effort from you. Some organizations have a hassle-free sign-up process for volunteers, which makes it easy for you and your colleagues to volunteer time.
Four ways you can fundraise for charity
If you're short on time and want to go beyond just donating money, the easiest way to help and still make a great impact is by getting your whole network involved. Everyone loves helping people they care for and contributing to the causes you're passionate about.
To pick out your favorite, you can visit GoFundMe's directory first. Once you find your nonprofit, there are a few ways to really inspire your network to support your crowdfunding fundraiser and the organization.
1. Start a fundraiser for a charity in someone's honor
As you start your fundraiser, you will have the option to create a Certified Charity fundraiser, which sends all the funds directly to the organization of your choice.
A great example of this is Katie Richardson's fundraiser in honor of her father who battled pancreatic cancer for over 10 years. The fundraiser exceeded her initial goal and all funds were sent directly to the Pancreatic Cancer Action Network.
If you or your loved one would prefer to support a number of nonprofits, you can also start a personal fundraiser and donate the funds you raise to several charities. For inspiration, you can take a look at the countless memorial fundraisers and charity fundraisers.
One great example is the fundraiser in honor of Aaron Myers. When a family friend learned of his passing and reached out to the family to start a fundraiser for them, the family agreed to the fundraiser but requested that all donations should be distributed to charities that Aaron would have supported. You can do something similar and it doesn't have to be limited to honoring only people. We've seen successful fundraisers in honor of people's pets, where all funds go directly to the pet parent's favorite animal organization.
2. Start a fundraiser in honor of a big life event
One great way to garner people's support for your charity of choice is by tying in a big life event to contributions. At GoFundMe we've seen people create fundraisers for donations rather than gifts for birthdays, baby showers, and other big life events. It's a great fundraising idea for charity to motivate others to donate and a way for you to make a huge difference.
A good example of this is the fundraisers started by Allison and Ryan. In lieu of gifts for their wedding, the couple decided to ask for donations that would all go to three of their favorite charities. The couple raised over $9,000 for their three favorite charities.
3. Start a

fundraiser

to support a movement
There are many worthy movements that could use your support. It could be anything from political movements, such as the women's marches, cancer research, and even fighting human trafficking.
Even with such serious topics, you can remind yourself that inspiring others to support your favorite movement and nonprofit can involve some level of fun. Take Wendy's fundraiser to fight pediatric cancers. Wendy had a deep hate for the TV show Entourage and decided to combine her hate for pediatric cancers to raise money for something good–funding research for pediatric cancer cures. She challenged her network to support CureSearch, her favorite charity, by donating to her fundraiser. If her supporters got her to her goal of $10,000, she would have to watch the Entourage movie. Wendy's network responded not just by helping her reach her initial goal but pushing past it to raise over $30,000. The end result was $30,000 for pediatric cancer research – and Wendy had to watch the Entourage movie a total of four times.
4. Start a fundraiser to create your own nonprofit
Even with an immense amount of organizations and causes, you may find yourself not quite satisfied with your choices. You may want to start your own nonprofit or use crowdfunding campaigns to fund your current organization's path to become a nonprofit. GoFundMe has helped many organizations fund their path to become a certified charity, which can be expensive.
Take a cue from Antoinette at The Hannah Project™, a sex trafficking intervention program. When Antoinette wanted her organization to become a nonprofit, she used GoFundMe to raise funds to work towards making her organization into an official charity which would allow them to apply for grants and receive tax-deductible donations. Using GoFundMe, The Hannah Project™ was able to raise over $12,000.
Help fund a good cause
Now that you've read our guide to crowdfunding platforms for your favorite charity, it's time to get started on helping them. Reach out to your favorite charity, or choose from some of the larger national or international organizations and ask them how you can help or start a crowdfunding campaign.
Even if you're not able to make a big donation or volunteer, you can still help by starting a fundraiser for your nonprofit and hopefully attract a few donors. It only takes a few minutes to start a fundraiser, but the support you provide to the organization can have long-term benefits. So what are you waiting for? For more resources check out our charity fundraising tips and start a fundraiser for your favorite charity today.