How to Find Daycare Financial Assistance When You Need It Most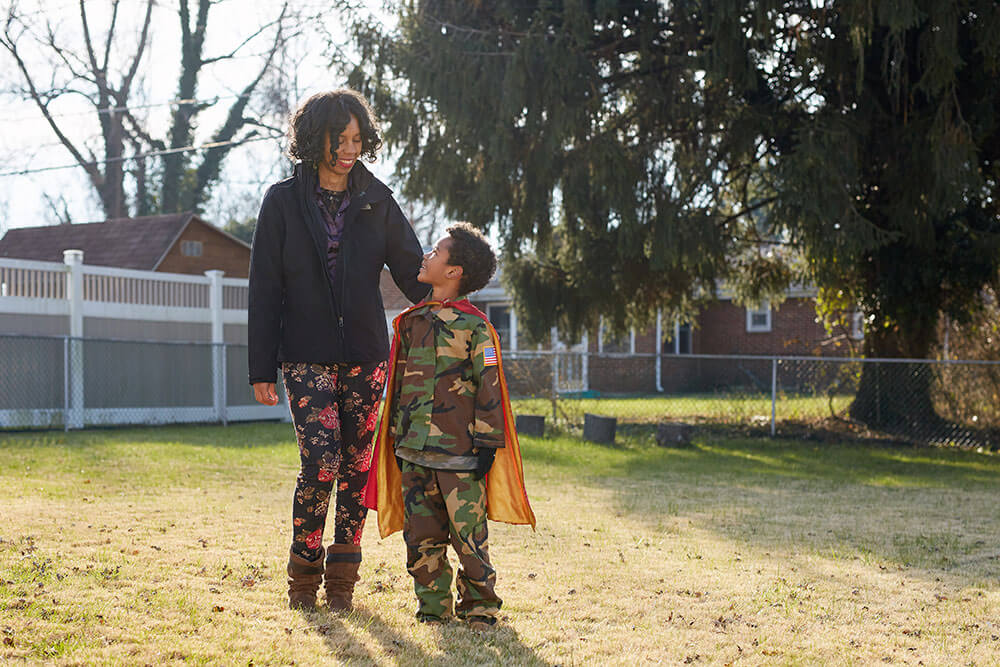 According to the Department of Health and Human Services, daycare should not exceed more than 7% of a family's income. Yet in 28 states, childcare costs more per year than college tuition. To afford the cost of raising a child, couples must make difficult decisions—and these decisions become even more challenging for single parents. If you are struggling with high costs and need assistance with daycare, you're not alone. Thankfully, there are resources that can help.
Five surprising facts about child care costs
Wondering how to pay for daycare should never be a source of worry, yet many people feel pressure when it comes to paying the high price. Here are five alarming facts about the cost of daycare in the US you should know.
Assisted Child Care: Four resources
Raising children comes with many special moments of joy. But for many, these moments are interrupted by financial struggles, especially the cost of child care. Fortunately, you can get help with child care costs, regardless of whether you are a single parent or looking for child care assistance as a two-parent household.
1. Government assistance for daycare costs
The government knows that plenty of Americans need help paying for child care . The programs below offer various levels of support for those who need it.
2. Organizations that offer low-cost daycare
The two organizations below—each with hundreds of locations nationwide—provide affordable, quality daycare and after-school services for kids and teens.
The

YMCA

offers a range of daycare options for infants and preschoolers. The organization also has several active and academic after school programs for children in kindergarten through middle school.

The

Kids In Need program

, operated by the Boys and Girls Clubs of America, offers a fun and safe place for children and teens to go after school. This program is available in most cities within the US, as well as US military stations around the world.
3. Live Your Dream award
Soroptomist is a volunteer organization that promotes economic empowerment by offering opportunities and resources for girls and women. Through their Live Your Dream award, women can apply for one of 1,700 cash grants each year that they can use toward the pursuit of higher education, including covering daycare costs, transportation, tuition, and books.
4. Crowdfunding can help with daycare costs
If you are wondering how to get help with bills, especially financial assistance g for daycare, crowdfunding can be a lifeline. With crowdfunding, there is no lengthy application process, eligibility requirements, or long waiting periods to receive your funds. A fundraiser is easy to set up, and allows you to raise the money you need when it matters most.
How to start a daycare fundraiser
Online fundraising can help you raise money to pay for daycare quickly and easily. In the US, there's no fee to start or manage your fundraiser on GoFundMe. However, there is one small transaction fee per donation that covers all your fundraising needs. Everything else goes directly to your cause, because that's what matters most. Below are some top fundraising tips to help you create your own successful fundraiser.
Successful daycare fundraisers
All around the world, people are turning to GoFundMe to find relief from some of their financial burdens—especially the high cost of daycare. Take a look below at how others have used the platform to raise money successfully.
Cancer treatment took a toll on Natalie, a mother of two who was unable to provide the care her young children needed. And after a reduction in their government child care subsidy, the family turned to fundraising for help. Through their fundraiser, Natalie and her husband Kris were able to raise over $10,000 to pay for daycare, allowing Natalie time to rest and recover.
When Robin became ill and passed away, she left behind two young daughters. One of her children, Samantha, has Cornelia DeLange Syndrome—a lifetime disability requiring specialized care. Robin's brother started a fundraiser for her children, and raised more than $11,000 to help pay for Samantha's care.
After Nicolas experienced a severe reaction to antibiotics that left him disabled, he was no longer able to take care of his young son Ransom. Nicolas started a fundraiser to help cover the cost of Ransom's day care while he recovered, and successfully raised nearly $7,500.
Find help paying for daycare today
No parent should ever have to worry about providing care for their child. Through a family fundraiser, you can quickly raise the money you need to pay for child care and daycare assistance—and remove the financial burden for yourself and your family. Sign up today and start your own daycare fundraiser, so you can focus on the joys of parenthood without the stress.