Crowdfunding Expert Roundup: 13 Pros Make Predictions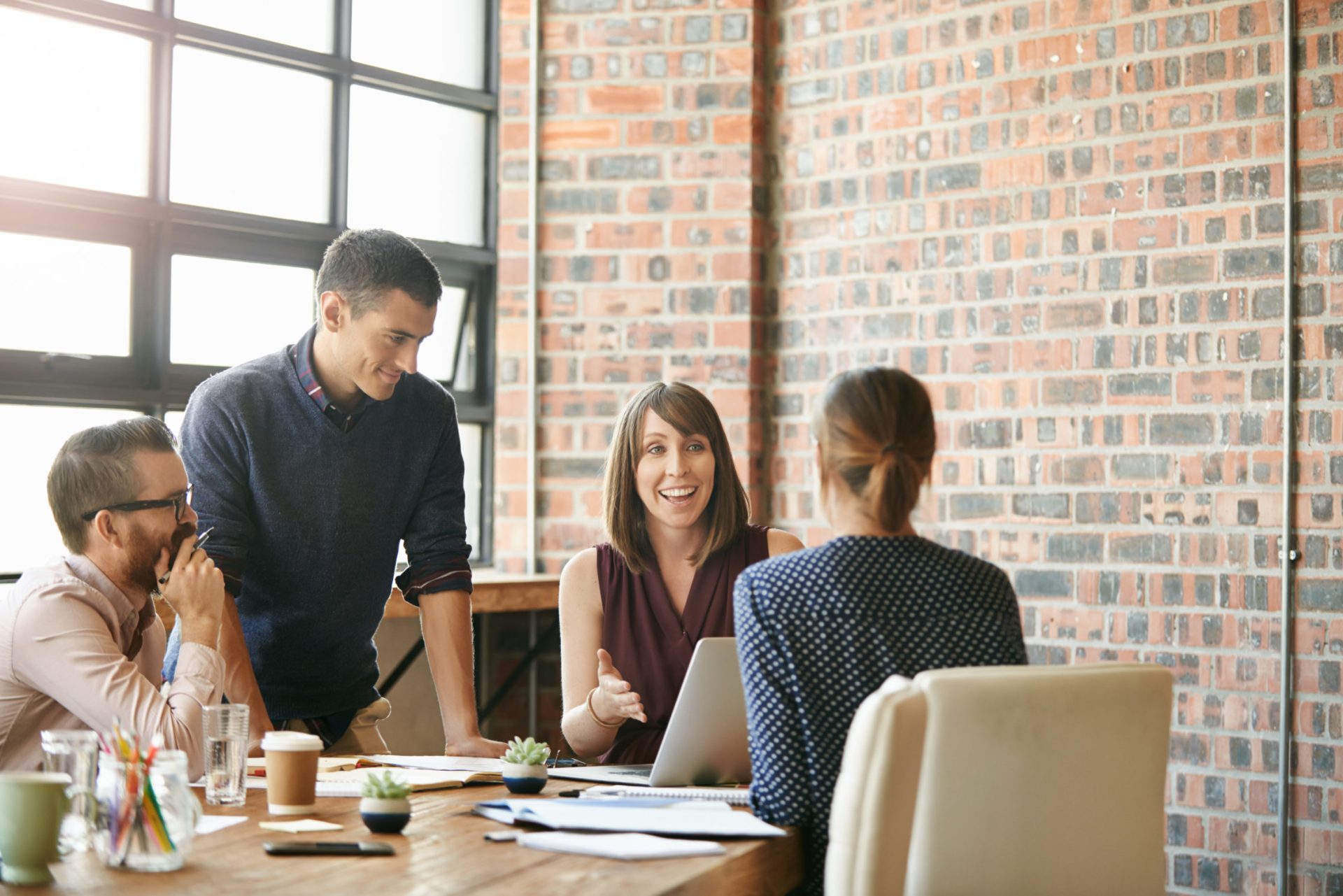 Crowdfunding has seen immense growth in the past ten years. As a tool, it's adaptable. It works across industries, from charity to real estate to music. As crowdfunding enters its adolescent years, we wanted to reflect on how far it's come.
When experts talk people listen. Since we live and breathe crowdfunding here at GoFundMe, we decided to reach out to crowdfunding experts to get their take.
We asked 13 crowdfunding experts two questions:
How do you see crowdfunding changing in the upcoming years?

Is there anything about crowdfunding that scares you?
Read on to find out what they said.
Salvador Briggman, crowdfunding blogger and the founder of

CrowdCrux

, said:
"We're going to look back on this time as the golden age of fundraising. It's no longer a 'crazy idea' to raise money for medical expenses, memorial funds, education costs, and more with crowdfunding. Smart individuals are doing this every day!
Peer-to-peer fundraising has taken off and will continue to grow. We're going to see more fundraisers take advantage of mobile giving through text-to-donate fundraisers (particularly for in-person events). Live streaming on Facebook is going to become another powerful way to connect with potential donors.
Whether it's social media, email marketing, or online video, these are simply fancy ways to share your story. Story is what evokes empathy, which makes someone want to give money to your fundraiser.
I'm continually afraid of 'me-centric' thinking because it will hurt your results. Desperation, begging, and neediness repels others. Positivity, personality, and authenticity attract others.
Rather than simply thinking about what YOU want, ask yourself how you can make this a good experience for others. Simple things like thanking donors or sending them a personal letter will make them FEEL appreciated."
Joseph Hogue, founder of

Crowd101

, said:
"It certainly seems that crowdfunding hasn't been in the news as much as it was in years past. The novelty of social fundraising has worn off and I think the industry needs to reach out to small business owners to bring them to the benefits of rewards-based crowdfunding. If it can do that, the future will bring new interest and mainstream popularity. If crowdfunding can't bring new interest to the space then we could see more platforms shut down or merge with others to survive.
On the side of social giving, I think crowdfunding will continue to grow, but platforms need to do more to help fundraisers understand how to reach those first-level connections that are necessary to take a project to the larger crowd."
Haje Jan Kamps is a writer at

TechCrunch

, who writes about crowdfunding among other things. Haje said:
"I feel that crowdfunding has matured a lot over the last few years. There was a period where people were very naive about the novelty of the platform. In a way, that's a good thing. For my very first crowdfunding fundraiser, I was able to get press coverage based just on the fact that this was a Kickstarter fundraiser. Those days are gone – and that's a good thing.
I'm encouraged that we're starting to use crowdfunding as yet another commerce channel. As part of that, people are starting to do their due diligence a bit more, and being more conscious of what they are investing their hard-earned money in.
There's not much that scares me about crowdfunding – although there are a few sites out there that are scarier than others. The charitable giving space is taking to crowdfunding in a big way, but some sites are not as good as others. On days where I'm feeling optimistic, I think it's a sign of haphazard carelessness. But occasionally, it feels awfully close to fraud; and the worst kind of fraud, too: You're not only tricking good people out of money, you're also literally taking food out of people's mouths in the process. I don't have any good solutions for how to fix this, but I think crowdfunding, especially in the charitable space, should be held to a higher standard than it is today."
Devin Thorpe, Forbes contributor and founder of

Your Mark on the World

, said:
"Ultimately, nonprofit organizations will have to develop the ability to transparently help individuals and families via crowdfunding in much the same way that individuals and families use sites like YouCaring and GoFundMe today. This will likely lead to two shifts for those families and individuals: those that struggle to raise any money today may be able to raise more with the help of a nonprofit, and those who are hugely successful today may be limited by the nonprofit to raising money that more closely corresponds to their immediate needs rather than their long-term or lifetime needs.
My biggest worry about crowdfunding today is that the people who are the most needy, lack a network of givers and supports from whom to raise money even in times of great need. The worst aspect of this is that there is evidence that this includes a racial bias, meaning that African-Americans, in particular, face greater challenges when crowdfunding than Caucasian people."
Kendall Almercio is the Chief Executive Officer at

BankRoll

. He's also an attorney, a crowdfunding expert, and a JOBS Act expert. Kendall said:
"Let's remember that crowdfunding really did not exist until just a few years ago, and equity crowdfunding under the JOBS Act, where anyone can invest online in companies is less than two years old. Yet, this is a $30 billion worldwide industry already. What I think you'll see as more people understand crowdfunding and participate, is that there's a normal progression for many companies to start with a Kickstarter or Indiegogo fundraiser to get their feet wet, then move to equity crowdfunding and raise millions on capital under Regulation CF or Regulation A. As more people and companies understand this phenomenon that allows a company to not only get funding, but also to build its business and brand at the same time, I think crowdfunding will become part of small business DNA in upcoming years.
The amount of regulation surrounding equity crowdfunding is problematic. While I understand the need for laws and rules (I am a lawyer by trade after all) it seems that some rules that have been imposed are arbitrary and needless. I'm particularly critical of the marketing rules that limit how a company can use Regulation CF to raise up to $1M. The restrictions imposed make no sense, and don't protect anyone. They simply make using the law more difficult. My concern is that these rules limit the ability to succeed, and could have long-term effects on others choosing to use these laws, if they do not see huge successes early."
Alex Daly has been dubbed a crowdsourceress and founded

Vann Alexandra

. Alex said:
"Crowdfunding has changed significantly and substantially since I first started working on fundraisers in 2012. While Kickstarter and Indiegogo were once full of indie creatives raising a few thousand dollars online, we're currently at a point where major celebrities and even Fortune 500 companies are using these platforms to generate millions in funding. Nowadays, crowdfunding is becoming more competitive and more crowded, which has impacted what it means to launch a project. For instance, you can't just throw your idea online and expect to hit your goal; now you need a serious marketing plan (and even a budget) well before you launch. Larger organizations are also starting to realize that crowdfunding is not just a way to raise funds; it's a cost-effective market test and incredible publicity tool. As more companies take note, the entire field will continue to grow exponentially and spread outwards."
"When carefully analyzing the crowdfunding transformation and tendencies in the past few years, one can notice the following developments:
Intelligence and expertise of backers has considerably increased. While five years ago you could have just a basic idea of your project, place a basic description in crowdfunding platforms and successfully receive funding, today it's far from being the case. You need to carefully work on all the aspects of your project to convince the potential backers that you have enough credibility.

Competition to get backers' attention and support has notably increased as well. Thousands of projects are being registered every day in crowdfunding platforms. Hence, to successfully meet your goal, you need to understand that crowdfunding is not working automatically and do your homework before your launch. Prepare 3-4 months before the launch and work on all the aspects of your fundraiser, including your audience, video, fundraiser page design, PR strategy etc.

Crowdfunding has been creating incentives for creativity and innovation. Many people follow how the life of 'ordinary' people changes after a successful crowdfunding fundraiser. This creates a multiplication effect of creativity and a lot of people get inspired from these success stories and start to innovate themselves."
"There's a paradigm shift occurring in business, cause, and even personal funding. With the world growing smaller due to the internet and rapid communications, money is flowing from the bottom up rather than the traditional banking and funding from the top down. Causes that range from getting college money to alleviating extreme poverty and addressing the United Nation's Millennium Development Goals are being supported by the 'Crowd.'
The Crowd is getting more powerful. Look at Occupy Wall Street and at startup technology companies that never step a foot into a bank yet become success stories overnight. In 2012, Oculus Rift, a fledgling virtual reality system, raised close to $2.5 million from individuals who wanted to be the first to have their own Virtual Reality goggles. The company, within 18 months, went on to sell to Facebook for $2 billion without ever stepping into a bank for traditional funding. Since then, there have been numerous success stories all funded from the Crowd.
The face of philanthropy is changing, too, from a focus on 'major gifts' received from a small segment of wealthy individuals to raising hundreds of thousands, even millions from individuals around the world. Causes, small and global, are accessible to anyone who cares to give.
It's a beautiful transition occurring that empowers all people to make a difference no matter what their role is or where they live. Our self-fulfillment, life's purpose and personal legacies are much easier to achieve for anyone with access to a computer. Plus our personal ability to raise money is only a click away.
The world is getting smaller and the crowd more powerful. The years ahead will see change that may be painful for many who cling to the old financial systems, but ultimately, the crowd and individual empowerment will carry us to a beautiful new world."
"The crowdfunding space is going to become even more crowded in coming years. Individuals will create more fundraisers, seeing the potential to raise money for pet projects, medical costs, or emergencies. What scares me most about this scenario is that the general public will have a much harder time weeding out the scams from the legitimate fundraisers, and may get crowdfunding fatigue."
Kathleen Minogue, founder and CEO of

Crowdfund Better

, said:
"The future of crowdfunding is niche with more community and less crowd. In the past, niche platforms couldn't compete with the major players, but as we move from the early crowdfunding adopters to the early crowdfunding majority we are entering new territory. Different types of fundraisers require different types of support, and niche platforms that can provide that support will grow strongly alongside the original players.
Niche platforms will also play a key role in nurturing curated crowdfunding communities. We'll see a shift away from locating a 'crowd' through transaction-oriented paid advertising and toward tools that nurture relationships and community through online and offline storytelling.
My greatest concern for crowdfunding is the lack of diversity in terms of fundraiser creators and backers. We need to do more to empower minorities, women, and rural communities with crowdfunding know-how so they can gather the social, creative, and financial support they need."
Krystine Therriault is a community manager and journalist at

CrowdCrux

. Krystine said:
"In the upcoming years, I see crowdfunding becoming even more popular. I already see it happening – people who didn't know a thing about crowdfunding before are starting to talk about it and share crowdfunding fundraisers on social media. It's becoming more ubiquitous, which is great because more non-profits and charities see crowdfunding as a viable fundraising option and more supporters are connecting with and funding great causes.
If anything about crowdfunding scares me it would have to be protection and education. So far, platforms are doing a pretty good job protecting their users and explaining the risks that are involved. As crowdfunding reaches more and more people that sharing of information and transparency will need to be maintained."
"The crowdfunding scene is becoming more complex with each passing year. Besides new crowdfunding platforms emerging every week there's a plethora of support services also coming on stream. Where's it all going to end? Crowdfunding is about unlocking funding for new and exciting projects benefiting not only the project creators but those that they serve as well. Each new day is turning up different ways where crowdfunding can help.
However, amidst all this change, fundamental success factors remain the same for both those raising and/or investing in fundraisers. Knowing what these success factors are will help us shape and navigate the future of crowdfunding.
I do get approached everyday by project creators asking why no one is supporting their crowdfunding fundraiser. The assumption that there are huge numbers of people trawling the internet wishing to back crowdfunding fundraisers is false.
Here's the rub – strangers do not fund crowdfunding fundraisers. The secret to crowdfunding is in the name. If you do not have an engaged crowd you cannot go crowdfunding. It is as simple as that. BEFORE you go crowdfunding you need to build a crowd, grow an existing crowd or borrow a crowd. This can take months if not years. This to me is the biggest reason why so many crowdfunding fundraisers fail. It's also the biggest lesson we can learn and need to correct BEFORE we go crowdfunding. I would like to see more educational opportunities being created to help as many of us understand all the success factors that we need to have in place before we go crowdfunding."
Epi Ludvik Nekaj is the founder and CEO of

Crowdsourcing Week

. Epi said:
"Today's crowdfunding is very fundraiser driven, however this will change very soon. In coming years I see crowdfunding going mainstream as dots have started to be connected in marketplaces. Most of these platforms will have an open API and we'll see much more dynamic, transparent and relevant projects thanks to AI and blockchain enabled technologies. And when it comes to equity crowdfunding we'll see a second market in which can bring transparency and opportunity to another level.
What scares me about crowdfunding is product delivery. Most of the products fail to be delivered on time or as promised. This can impact reward & equity crowdfunding specifically. Second, we've seen lots of scams in the past which can be avoided in the future by making sure platform operators curate new or incoming fundraisers. Having some type of regulation across platforms is necessary."
The future of crowdfunding
With all this insight from major crowdfunding experts, we can connect the dots to potential upcoming trends and developments in the industry. The experts agree that crowdfunding will continue to grow in the upcoming years. And several commented on the need for more education and security. We're proud to be on the front line of crowdfunding and can't wait to see where the industry is headed next. Learn more about how crowdfunding works or start your fundraiser today.