Raise Money for Breast Cancer Research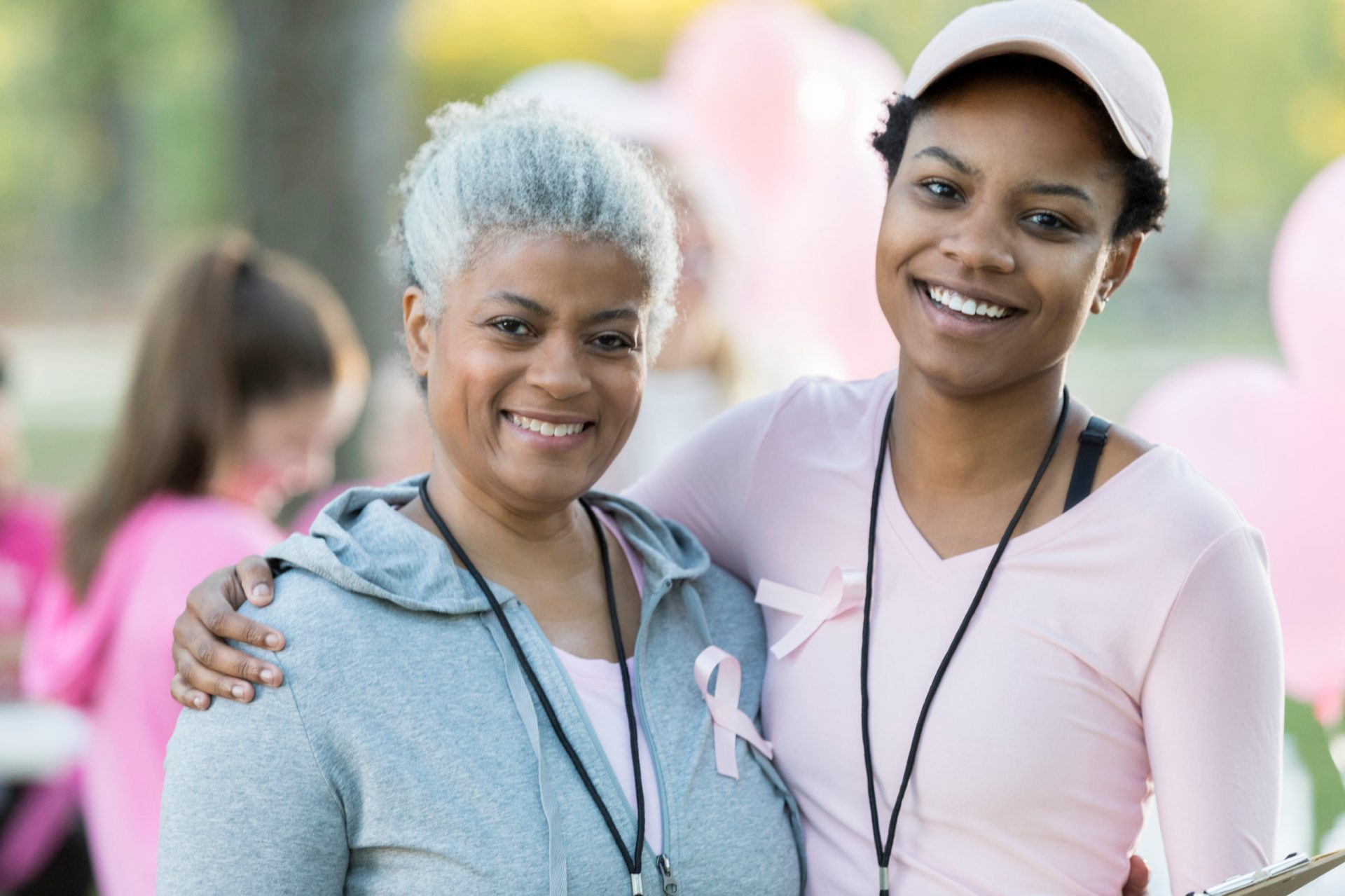 The ongoing fight to stop breast cancer can sometimes feel like an endless battle. But in recent years, new research and treatments have given us every reason to believe we're on the cusp of making meaningful progress. You can help make breast cancer a disease of the past by supporting critical research. Your support can be monetary, but you can also help increase funding by simply raising awareness. This article lists four ways to make a difference.
How can you help with breast cancer research funding?
While giving money directly to research institutions is the most direct way to raise money for research, there are still other ways you can help.
1. Share your story
If you have a personal experience with breast cancer, your words can be powerful. They can also inspire others to take action—or provide them with hope. You can start a blog to share your story, or write smaller messages on social media to educate others—you can even create a hashtag or use an existing one related to support and awareness.
Further reading: How to Help a Friend With Cancer: Fifteen Encouraging Ideas
2. Raise awareness
Researchers are developing new genetic, lab, and imaging tests for cancer. They're pinpointing ways to reduce risk, and they're generating targeted treatments that take into account an individual cancer's profile. They're also running clinical trials on promising new treatments. All of this research takes funding—and to do that, the public needs to know about it.
You can raise awareness to support research by becoming a prominent voice. You can educate others through social media posts, or by encouraging close friends and family members to get mammograms, by wearing pink, or by volunteering at a cancer clinic. You can also look into partnering with a breast cancer organization to be an official advocate. No gesture is too small.
3. Budget for a monthly donation
If you'd like to make a steady impact, why not donate to research regularly? You can build a monthly donation into your budget so that you never have to worry about feeling the impact of one large gift. Many charities offer recurring donations, and you're usually able to choose the amount you'd like to give. Even a small donation every month can make a big difference.
Choose an organization to raise funds for
Wondering which breast cancer support and research organizations to donate your funds to? Here are some highly regarded organizations doing great work:
4. Start a fundraiser for your favorite organization
Along with breakthrough approaches to treatment, the approach to fundraising for breast cancer research is also changing, thanks to crowdfunding. Online fundraising gives an individual the power to continue raising money for what matters most to them—in this case, breast cancer treatment & research. Through crowdfunding, you could make a real and lasting difference by pioneering new cancer research methods.
Further reading: Financial Help for Cancer Patients: Resources to Offset Costs
Tips for breast cancer research fundraising
Starting a breast cancer treatment & research fundraising event to support is easy. You don't need an official partnership with a nonprofit organization to raise funds for it—simply start a Certified Charity fundraiser and any funds you raise will automatically be delivered to the charity of your choice.
If you prefer, you can also make sure you start an individual fundraiser so the funds will be sent directly to you. You can then distribute them to the organization of your choice, or to a friend who is battling breast cancer.
If you want to make a difference but you're not sure how to raise money for breast cancer research through crowdfunding, these tips can help.
Breast cancer fundraisers on GoFundMe
As of this writing, there are thousands of breast-cancer-related fundraisers on GoFundMe. These are a few inspiring examples:
"What drove me to partner with the Fred Hutchinson Cancer Research Center was the realization I could take my passion and help others who have displayed their own personal strength, but for another reason—for health," says Donald, the fundraiser organizer.
"I am talking about the brave souls who are battling breast cancer, and continue to battle breast cancer. This deadly and unforgiving disease touches all of us: our grandmothers, mothers, sisters, partners, family, and friends. I have had the honor of climbing beside these fierce and inspiring individuals on two separate occasions. I will never be able to fully describe the feeling of pushing past what seems impossible, alongside a survivor."
"I am proud to announce I am participating in my first charity ride this May," says Lori. "I have spent all my time and energy training for races and wanted to do something different that could help make a difference. I have signed up for an 8-day, 800-mile race in Ireland to benefit breast cancer research.
As a nurse, I have met so many patients and families who have touched me greatly and who have not been as fortunate to have health and ability to participate in such fundraising events as this one."
"Hi there! I'm Hillary. I am competing in the July 29th, 2018 IRONMAN event in Zurich, Switzerland to raise money for the American Breast Cancer Foundation. Everything raised in the next three months will be directly donated to the charity. I'm doing this for several wonderful women in my life, major role models of mine—past and present, who have faced/are facing breast cancer-related diagnoses along the spectrum."
Start a breast cancer awareness fundraiser today
The cure is in the future; the time for action is now. Through GoFundMe, you can take advantage of fundraising and launch a breast cancer fundraiser that could potentially end up saving lives through the research it funds. Sign up for a fundraiser for breast cancer research on GoFundMe and start crowdfunding for the cure.