How to Plan a Donation Drive for Your Cause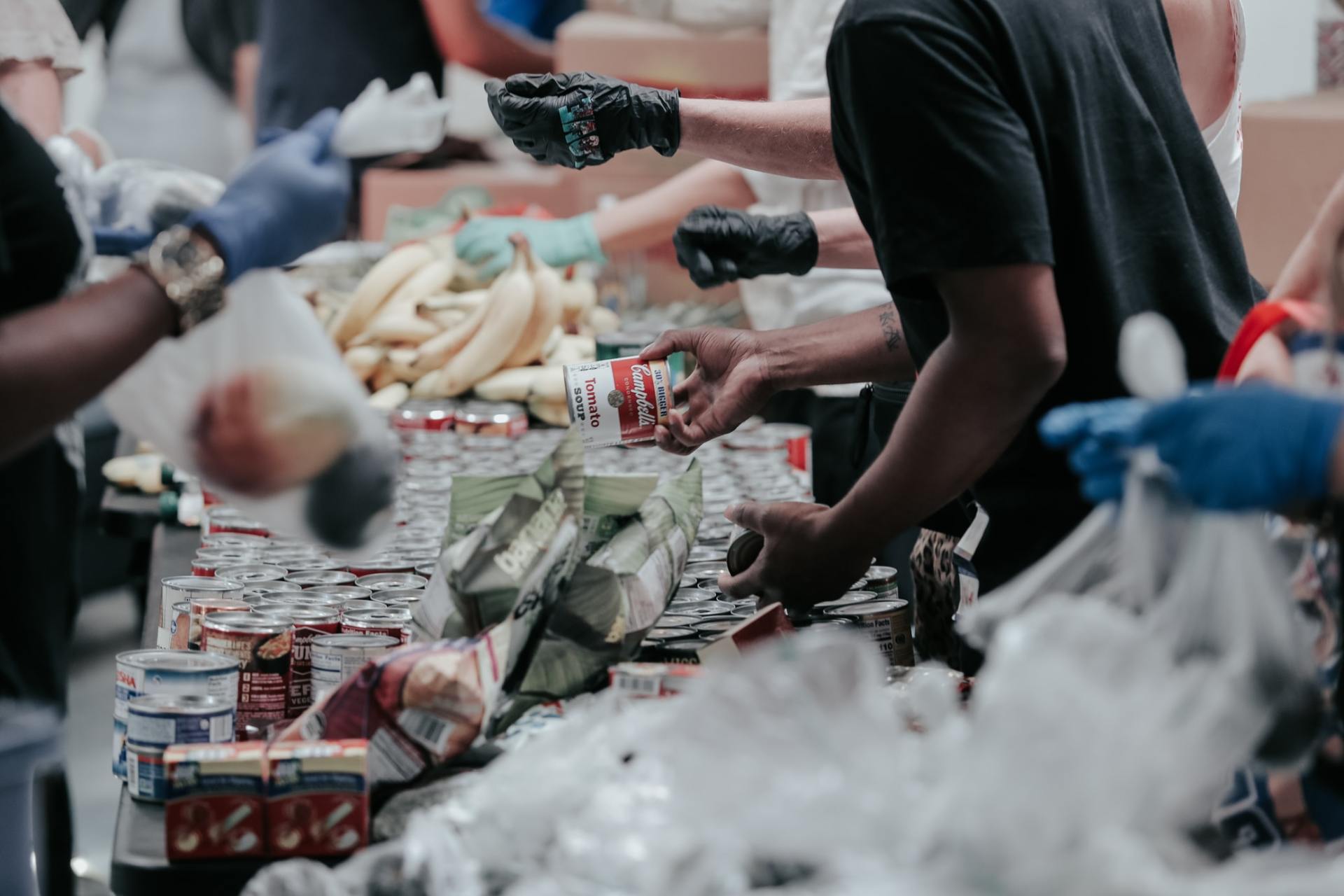 Looking to give back to a cause you care about? Whether you want to support a school club or charity, hosting a donation drive is effective and fun. Additionally, a benefit of a donation drive is the flexibility of hosting it virtually or in person. While organizing an in-person donation drive can be trickier, both a virtual and in-person event requires a lot of preparation. With these simple steps, you'll learn how to plan a donation drive that is successful and impactful.
Planning an online donation drive
Online donation drives are becoming more popular, especially since they allow for people to participate while practicing social distancing. What's even better is that online donation drives can be just as effective. From a virtual food drive to a virtual clothing drive, start organizing a donation drive by following these easy steps.
1. Build your fundraising team
The first step for planning an online donation drive is to create your fundraising team. Reach out to your friends and family who may be interested in helping. Consider asking your coworkers or neighbors as well. By expanding your team, you'll increase the audience for your donation drive.
Once you have assembled your team, start thinking about the roles for each member. Some roles include someone who will post fundraising updates for your donation drive and someone who will create social media posts. After roles have been assigned, consider team fundraising on GoFundMe for your school club or non-profit organization. GoFundMe Team Fundraising offers tools so that each team member can share responsibilities and raise money together.
2. Set a goal for your cause
Next, set your fundraising goals for your online donation drive. It's important to choose a dollar amount that is realistic and specific to what you're fundraising for. When you set a goal, each team member knows exactly how much money to raise. Additionally, this also motivates donors. If they know you're close to reaching your goal, they might be willing to donate more. Be sure to share your goals and be transparent about them with your team and donors.
3. Start a donation page
In order to receive money for your online donation drive, you'll need a donation page. Setting up a personal donation website on GoFundMe is quick and easy. A successful donation page will inspire others to give back. Since you should already have your fundraising goal, some other key elements of an impactful donation page include:
An engaging fundraiser title.
A unique and meaningful fundraiser story.
Compelling photos and videos for your fundraiser.
For more tips, check out our guide to learn how to set up a donation page on GoFundMe.
4. Get the word out
You have your team, fundraising goal, and donation page all set. Now it's time to spread the word about your online donation drive. An easy way to raise awareness and ask for donations is on social media. With social media fundraising, you have the potential to reach donors both locally and globally. Use any social networks you have such as Facebook, Instagram, and Twitter.
Moreover, encourage your team members, family, and friends to also share your online donation drive on their social media pages. Crowdfunding on GoFundMe makes it easy to reach people outside of your network. The best part is that you don't have to wait a long time to receive the funds that you and your team have raised.
5. Share results and thank your donors
Keep your donors informed by sharing your progress, especially if you reach your goal. Every update you post will show donors that their contribution has made a difference. Aside from sharing results, it's also crucial to thank your donors. This is so that you cultivate relationships with everyone who has offered support. If you ever organize another donation drive, you'll already have connections with past donors. Use these tips to write an effective donation thank you letter.
Planning an in-person donation drive
Wondering how to start a donation drive in person? An in-person donation drive follows similar steps as an online donation drive. The difference is that an in-person donation drive is more hands-on. A common type of in-person drive is a school supply drive. Take a look at these steps to prepare for yours.
1. Decide on a cause
Chances are you already have a cause in mind. If you don't, research local charities that support causes you care about. Or maybe you know someone who is in need or you want to give back to those who have been affected by a natural disaster. Once you've picked a cause, determine which items to collect for donations. Examples range from canned foods for a food drive or shoes for a shoe drive. If you're running a donation drive for a local charity, make sure to check with them beforehand on the items that they need and can accept.
2. Set a date, time, and place
Generally, you should hold multiple collection days for a period of time during the day. This will give people the opportunity to drop off items when they're available to do so. It'll be easiest to host your donation drive at home. However, if you can, try hosting it somewhere in the community that donors will have access to. When choosing a location, consider picking a place that is large enough to accommodate the donated items. It might also be helpful for the location to be close to your home if you're transporting the donations back with you. Moreover, high-traffic areas could be a good location to get the attention of any passerby who might be interested in donating.
3. Get team members involved
As the saying goes, teamwork makes the dream work. Recruit your friends, family, and colleagues for help with your donation drive. If you're running a donation drive for a high school club, consider asking students and their parents. The more volunteers you have, the quicker you'll be able to reach your goal. One of your team members might have hosted a donation drive before, so they'll be able to provide good insight.
4. Advertise your donation drive
Let your community know about your donation drive by creating posters and flyers. Put up the posters around town and have your team pass out flyers around the neighborhood. You can even ask local businesses to have a pile of flyers on their counter for customers to take.
If you want to increase your reach even further, promote your donation drive on social media. Tap into your social networks and have your team members do the same. Additionally, there might be people who want to contribute to your donation drive but don't have any items to offer. In this case, have them share your donation drive on social media. This way, they'll still be able to make an impact and you'll be able to expand your audience.
5. Take action on the days of the event
Before your donation drive kicks off, let your team know what needs to be done on the days of the donation drive. It is essential to make sure everyone is on the same page and striving toward the same goal. Take this opportunity to assign shifts and roles for your team members and volunteers. You'll want to have people who sort the incoming donations and others who will count the collected items. If you're holding on to the donations until you have time to deliver them, explain to your team to drop them off at your home after each day. If you're donating to a charity, they might be able to pick up the items from your location themselves.
Run your own successful donation drive
Whether you're planning an online or in-person donation drive, either one is an effective way to give back to those who need it most. Use GoFundMe to raise even more money for a cause that matters to you. Check out our top fundraising tips and sign up today to start fundraising.