How to Donate on Giving Tuesday to Make an Impact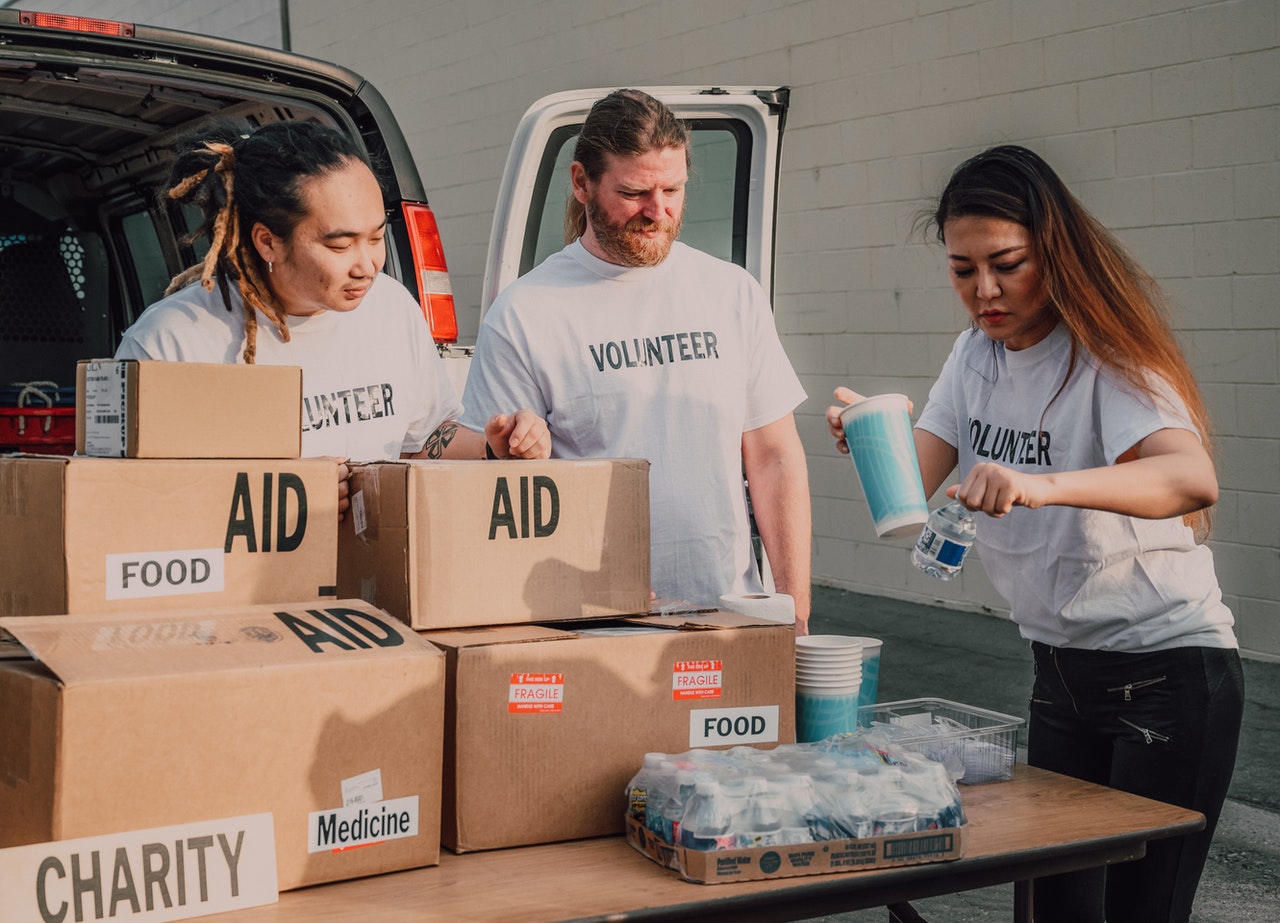 Giving Tuesday, which falls on the Tuesday after Thanksgiving each year, is one of the most important days of the year for charities and nonprofits. According to GivingTuesday over $400 million was raised online in 2018, and that number is expected to be even higher this year. If you'd like to get involved and give back to your community, we'll show you exactly how to donate on Giving Tuesday.
How to give on Giving Tuesday
When Giving Tuesday originally launched in 2012, it was a movement created with the intention to inspire people to donate to and support causes they believe in. Seven years later, Giving Tuesday is still a day for individuals to rally together to support their community, empower each other, and raise as much money for social good as possible.
Give money
Giving Tuesday is the perfect day to donate money to a cause you believe in. With over 1.5 million nonprofits in the United States alone, there are countless ways to give back and make a difference. Fortunately, with the help of online fundraising, giving is easier than ever before.
If you're busy and you don't have a lot of time to devote to researching places to donate on Giving Tuesday, charities can always benefit from cash donations. Just be sure to check that the charity you're donating to is verified and deemed legitimate by GuideStar before you make your donation. Through GuideStar, you should be able to pull up each specific charity's 990 form, which outlines exactly how funds are allocated for the charity.
Give time
Volunteering for a local organization is an impactful way to give back to your community. Here are a few ways you can find volunteer opportunities:
Give food
Donating food to a local food bank and ensuring people stay nourished can be as meaningful as donating your time or money. Feeding America is a US-based nonprofit that uses its network of 200 food banks to feed 4.3 billion Americans each year. The site's local food bank map helps you find a location to donate food nearby.
Give blood
According to the Community Blood Center, someone needs blood every two seconds in hospitals across the country, but only less than 10% of the US population donate blood each year. One blood donation can help save the lives of up to three people, meaning you can make a massive impact in just 10-15 minutes. The American Red Cross makes it easy to find a donation center where you can donate blood.
Where to donate on Giving Tuesday to make the biggest impact
With countless charities that do good, it can be tough to know where to make a donation on Giving Tuesday. Don't worry if nothing comes to mind, we have a few ideas on where to donate on Giving Tuesday.
1. Start your own charity fundraiser
If you want to inspire your network to donate to a specific charity, you can band together with your family members and friends to start your own certified charity fundraiser. All donations will be sent directly to the charity that you select when you start your fundraiser. This is a simple way to have a huge impact and raise money for a charity you love.
2. Donate to an offbeat charity
Looking for something different? Consider making a donation to one of these quirky charities:
Don't know what to do with your old bras? Donate to Be a Dear and Donate a Brassiere, a charity that helps provide bras for homeless women and at-risk women.
Heifer is committed to teaching people sustainable farming techniques in communities around the world. Their aim is to end world hunger and poverty while empowering women to become active contributors to society at the same time.
Longhopes Donkey Shelter takes in and cares for donkeys when their owners can no longer provide them proper food and shelter. They also put donkeys up for adoption to help them find new, loving homes.
3. Start an online fundraiser for a friend in need
Giving Tuesday has traditionally existed to support nonprofits and charities. That said, if you have friends or family members who are in need of financial assistance, why not start a free online fundraiser for them? Just be sure to check-in with your friend before you begin your fundraiser to make sure they'd like you to raise money for them.
4. Fund the charity of your choice.
If you want to support a specific charity, you can almost always donate directly to them through their organization's website. To make things simple for you, we compiled a list of the 25 best charities to donate to in the US.
5. Donate to GoFundMe.org
If you don't have time to research which charity is best for you, consider donating to a charity like GoFundMe.org. Through GoFundMe.org, you can choose a cause that is close to your heart. GoFundMe will then donate your funds to verified fundraisers around the world that support the cause you selected. Passionate about animal rescue? Make a contribution to animal rescue causes. As a bonus, a donation to GoFundMe.org is tax-deductible.
6. Find a charity close to your heart
Think about causes and organizations that have made an impact on your life. Do you have special memories from your childhood, playing soccer behind the local YMCA? You could donate to the YMCA directly and help younger generations make similar memories.
Be an advocate for social good
Choose a cause you care about and start a fundraiser through GoFundMe this Giving Tuesday. Be sure to share your fundraiser on social media with #GivingTuesday to inspire others in your social network to contribute to the charity you decide to raise money for—crowdfund with the help of your friends! In the small actions we take, we all have the power to make the world a better place.