How to Build a Winning Fundraising Team in Four Easy Steps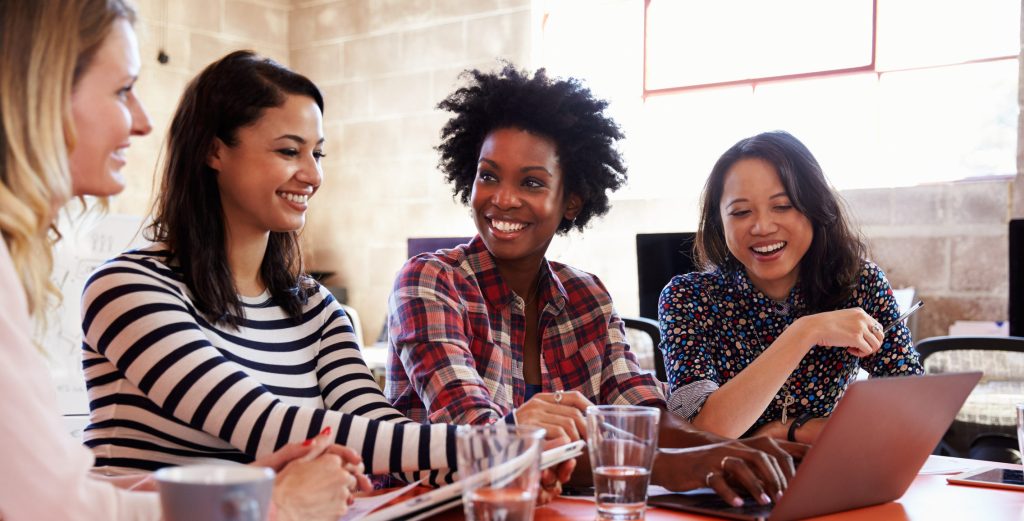 One of the first things we say to anyone thinking about running a fundraiser or crowdfunding fundraisers is don't do it alone. Why is having a fundraising team so important? Hint: It isn't simply because it's less work for you.
Why should I create a fundraising team?
Team fundraising makes a fundraiser more fun. When that positive energy spreads through your fundraiser, you wind up raising more money.

With fundraising driven so heavily by

social networks

, each person added to the crowdfunding team dramatically increases your fundraiser's reach.

If each member of your team takes on distinct tasks, such as

writing updates

or

sending thank-yous

, the team will be much faster and more effective. One person trying to do it all is a recipe for burnout.

Two (or more) minds are better than one. When you create a fundraising team, you can brainstorm

fundraising ideas

, host

fundraising events

, and make better collective decisions.

If things get tough or your fundraiser stalls, you can lean on each other for support.
How do I build a winning fundraising team?
Step one: Recruit team members
The first step in creating a fundraising team: Make a list of people you'd like to invite to join your team. Summarize each person's strengths and skills (e.g., public speaking, design, video production, writing, etc.). Your list will make it easier for everyone to see where they can make the greatest contribution.

Reach out and ask for help. Use the approach that works best for each person. Talk about the impact your fundraiser can have, and why and how it will make a difference for the beneficiaries.

Let people know you respect their time, and will set boundaries or limits on how much you ask of them over the course of the fundraiser. Setting expectations early will avoid anxiety and tension over what's expected from everyone.

Once you get commitments from a few people, use them to rally other people to join the team.
Step two: Assign roles
At your first meeting, go over your fundraiser goals, and discuss how team members can take on roles that best serve those goals. Start with the following list of common team roles. (Each role is followed by relevant resources.)
Public relations manager: Develops and then executes a media outreach strategy, starting with local media.
Marketer: Facilitates marketing efforts including Facebook advertising fundraisers and event promotions.
Social media manager: Manages Facebook and Twitter pages for your fundraiser, connect with similar groups and causes, starts and sustains conversations, provides insights to the team.
Writer: Writes your story on the fundraiser page, edits social media pages and posts, crafts fundraiser updates, emails, press releases, proposals, and more.
Designer/photographer/videographer: Creates images and designs, including social media page headers, fundraiser page videos, and other assets that communicate the heart of the fundraiser.
Fundraiser manager: Keeps the team in sync and having fun. Tracks fundraiser goals, schedules and runs team meetings, and does a mix of tasks that keep the fundraiser moving forward.
Step three: Plan your fundraiser
If you haven't run a fundraising or crowdfunding fundraiser before, we're here to help. On our site, you'll find a wide range of free resources, tips, guides, and more. When it comes to crafting a fundraising plan—including setting goals that help you raise funds quickly, and rolling out your fundraiser in stages—start with these resources:
Step four: Kick off your fundraiser together
A functional fundraising team is greater than the sum of its parts.
All members of the team should know what their responsibilities are during the fundraiser kickoff (and during every other phase of the fundraiser). This ensures that each person's efforts reinforce the efforts of others.

Share your fundraiser with team members' inner circle first. People who are more distantly connected will be more likely to donate if they see you've already raised money.

Make sure team members are connected on social media. Synchronize your personal sharing so the news of your fundraiser launch is unavoidable within your respective social circles—one big wave is better than many little ones. This helps create positive momentum and a fast start.
Teams work
Learn more about team fundraising on GoFundMe. GoFundMe's community is over 50 million strong and growing. Every day on our site, thousands of people successfully run fundraisers by themselves. But the advantages of teaming up with others are clear. It's usually more fun. You can raise more money, have more social reach, serve your beneficiaries more effectively, and support each other along the way.