The Best Fundraising Tips for Small Businesses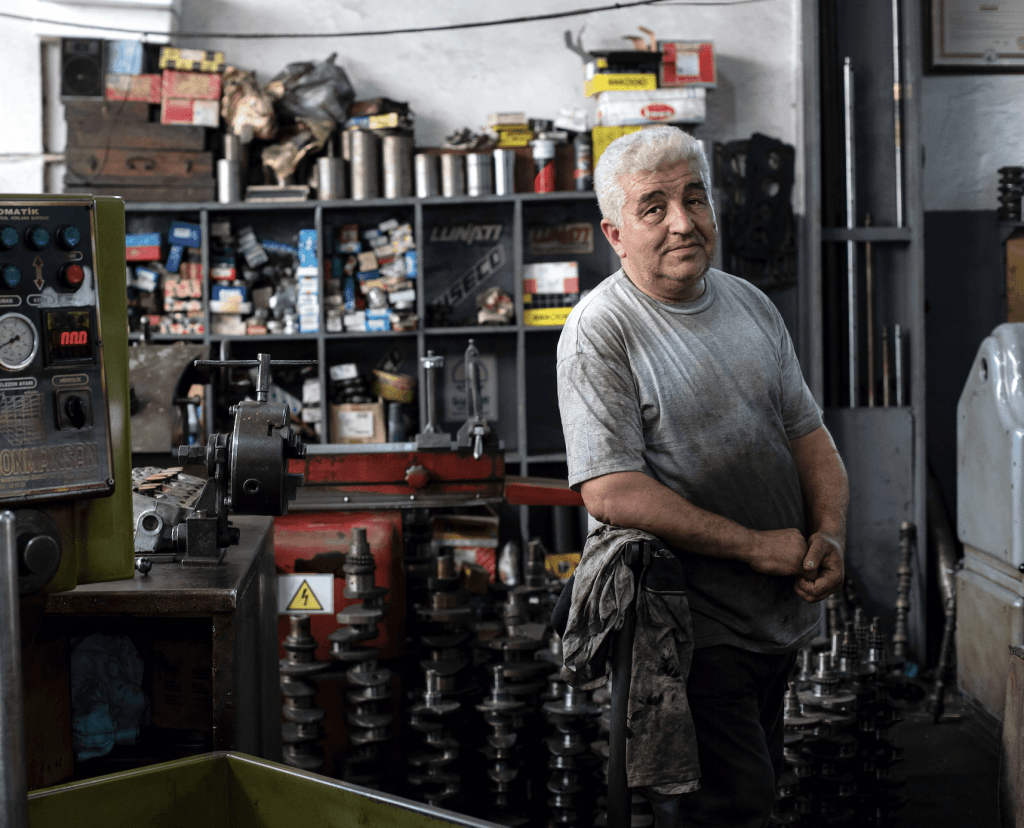 Whether your small business is already up and running or you're raising money to get your business off the ground, a great fundraiser can take your business to the next level or help you survive a rough patch. To help you get started, we've put together a list of fundraising tips for small businesses.
Five tips to help you effectively fundraise for your small business 
After you've browsed small business fundraising sites and chosen the platform that is best suited for your business' needs, it's time to start your fundraiser. If you're wondering how to raise money for a small business through a fundraiser, look no further—here are the fundamental steps for any small business owner to take.
1. Share the story of your business
First and foremost, you'll want to write a fundraiser story that clearly lays out what you're raising money for and how funds will be used. Don't be afraid to lay out specific budgets in your story, as that will help donors understand exactly how their donations are helping your business. 
Once you've covered the basics, be sure to provide supporters with the backstory of your business. People will want to know how long your business has existed and how your shop or restaurant has impacted the local community. When donors can connect with the emotion behind your fundraiser and understand why your business means so much to you, they will feel more inclined to support your cause. 
Here are a few small business fundraisers that have very thorough fundraiser descriptions that you can draw inspiration from: 
2. Bring in more donations by placing a Donate Button on your website
If your fundraiser is live on GoFundMe, you can create a Donate Button to share on your blog or website. This Donate Button will automatically link through to your GoFundMe—in one click, people who are on your website can visit your fundraiser and donate. Any new donations that come in are reflected on your fundraiser right away. 
Not only is this the perfect way to make sure all of your supporters have the opportunity to donate to your fundraiser, but it also is a great opportunity to ask donors and supporters to share your fundraiser with their community. Every single GoFundMe has a unique embed code, which means that friends, family, and community members can share your small business fundraiser by adding a Donate Button that links to your fundraiser on their personal website or blog. 
3. Highlight what your business is good at
Include photos of your business that showcase the things that make your business unique. This will also make your fundraiser visually appealing to donors. If you're a restaurant, this could mean including pictures of best-selling food items or friendly servers who have built relationships with local community members. 
If you have any video content that showcases your business, add that to your fundraising page, too. For example, many gyms and fitness centers have created marketing videos to target new customers. These videos can be re-purposed on your fundraiser to show donors the benefit you bring to your local community when your business is operating at its fullest potential. 
4. Keep supporters in the loop
One of the most important parts of any fundraiser is keeping supporters updated. To do that, make sure you post frequent fundraiser updates to tell supporters how you're using donations to help your business. Feel to get creative with your updates—share an image or a video that provides a visual component to accompany written text. 
As a small business, here are a few unique types of updates you can share on your fundraiser: a blurb about how funds are helping specific employees, a story about how funds are aiding specific aspects of your business such as paying the rent or electricity bill, or even thank you shoutouts to specific donors. Keep in mind that compelling updates can even inspire repeat donations from past donors.
5. Share your fundraiser with your network
Once you've implemented the above fundraising ideas for small businesses, it's time to share your fundraiser with your supporters—this is the most important step. There are a number of ways to do this. 
Social media

: Share your fundraiser on Twitter, Instagram, LinkedIn, Facebook, and any other social platforms that you have.

Email newsletters

: If your small business uses email marketing software, now would be a great time to send out an email blast letting your subscribers know that you're fundraising for your small business. 

Blog posts

: If your business has a blog, put together a blog post that shares why you are fundraising for your small business to get people interested in contributing. 

Traditional flyers

: Print out a flyer with a link to your fundraising page and share it around your local community. 
For more creative ways to share read Online Fundraising Without Social Media: 42 Ways to Share Offline.
Ways for small businesses to find financial relief after a disaster
The period of time after a natural disaster or health crisis, such as the coronavirus, is crucial to the survival of small businesses. That said, it can be tough to know how to raise money for a small business after a disaster. Most small businesses don't have enough cash on hand in the event that their business has to stop operating for a period of time. That said, the steps below layout exactly how to raise money for a small business after a disaster.
1. Reach out to local media channels to promote your business or fundraiser
In the aftermath of a crisis or disaster, local media is often looking for stories about people or businesses that have been affected. As a positive, this provides news channels with compelling content, and it can also raise awareness about your fundraiser. Most news sources—radio stations, television stations, or local newspapers—will have a contact page where you can reach out to them to share your story. Or, you can always reach out to them through social media channels such as Twitter, Facebook, or Instagram. 
2. Find relief funds that apply to your business
In times of crisis, relief funds are often set up for industries that are most impacted by the given circumstance. Here are a few relief funds that have been started in the wake of large crises to help affected small businesses recover:
The Canada Emergency Response Benefit was launched as a response to the COVID-19 outbreak to support workers and help businesses. This taxable benefit provides $2,000 a month (up to four months) for workers who lose their income as a result of the COVID-19 pandemic. CERB will be available in early April.
The new Business Credit Availability Program will make $10 billion available to Canadian businesses in financing and credit insurance solutions.
The government announced its wage subsidy. 75% wage subsidy for businesses with revenue decreases of 30% or more, for up to 3 months, retroactive to March 15, 2020. The subsidy will apply on the first $58,700 of annual salary, or $847/week.
3.  Host a virtual fundraising event
After a disaster, in-person fundraising events are often difficult or impossible to orchestrate. However, virtual fundraising events can be just as effective and equally as fun. While not all businesses offer services that can easily be translated to the online space, this is an opportunity for your business to get creative.
As the coronavirus crisis unfolded, Gaga, a dance workout company, hosted online dance classes for their community and encouraged optional $5 donations to their Gaga Classes Online fundraiser as a way to support their business. Both the dance studio and donors benefitted from this creative virtual fundraising event. 
4. Offer discounts or promos for your services
If business is slowed due to a crisis, a great way to generate ongoing revenue or interest in your fundraiser is to offer discounts on your goods and services. For example, promote a discounted rate of 20% off all items or food ordered. Offering a sale is a quick way to generate revenue for your business if you've fallen on hard times. Make sure to share any sales or promos on your social media profile.
*Note: GoFundMe is not responsible for any offers, promises, rewards or promotions made or offered on GoFundMe fundraisers. Read our terms of service to learn more.
Related reading:
Get help for your small business right when you need it
Crowdfunding can help you get the financial assistance you need for your small business within just a few days, whereas grants and loans can take weeks or months to be approved. Fundraising for your small business can also be a great opportunity to rally your community around your business. If you haven't started yet, sign up and start a fundraiser for your small business today. Then, incorporate all the tips included above and share your fundraiser with your social network. Getting your small business back on its feet is just a few clicks away.