How to Help Animals in Need: 13 Powerful Ways You Can Help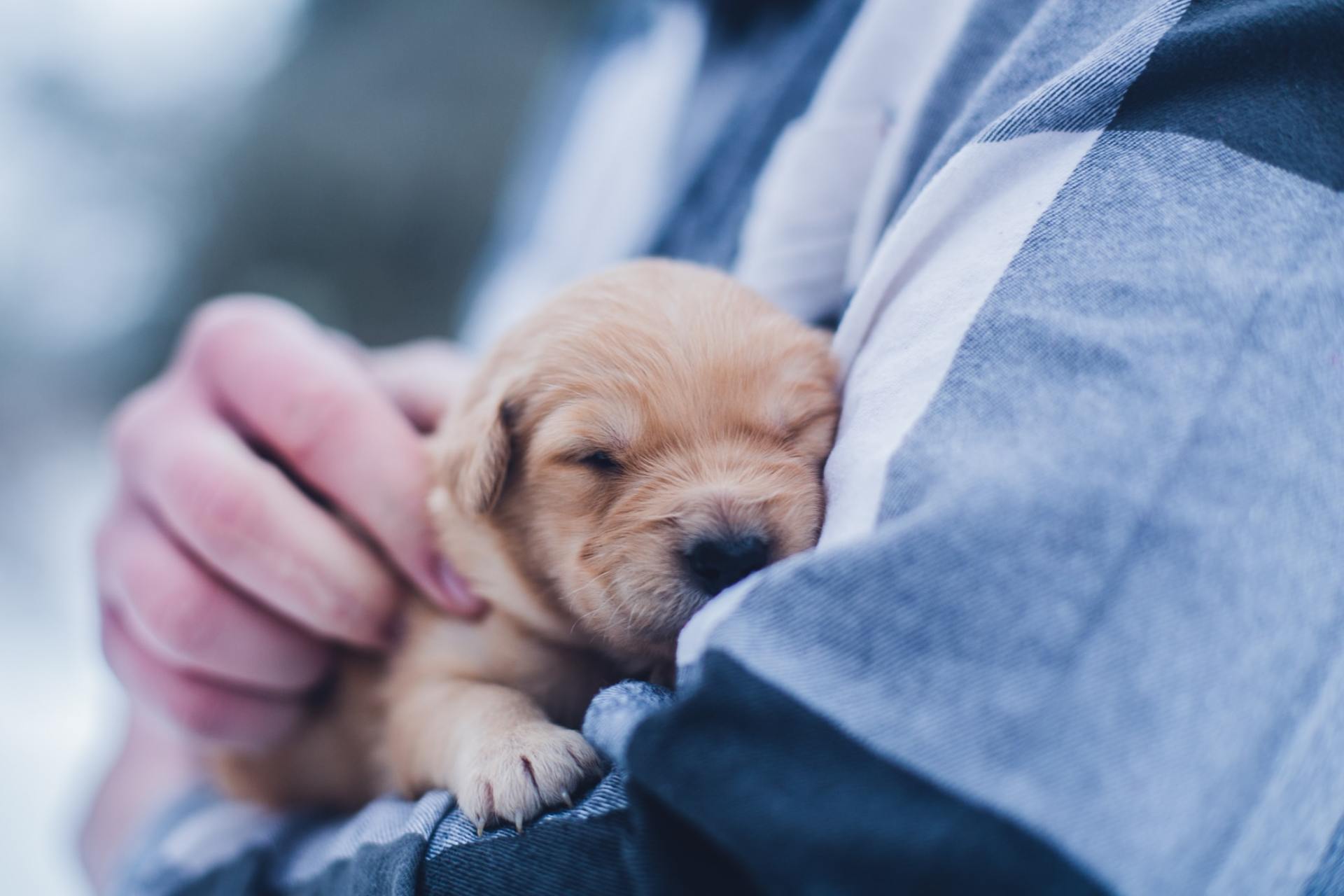 Helping animals in need can be an incredibly rewarding experience, sometimes meaning the difference between life and death for an abandoned, abused, or homeless animal. There are countless animals in need no matter where you live, and many ways you can help. From fundraising for animal charities to helping endangered species, we can each make a difference. Learn various ways of helping animals in need below.
How to help abused animals
It is heartbreaking to see an abused animal, and there is no reason why any animal should have to suffer abuse. Animal cruelty is a felony in all 50 states, and abuse toward animals is repeatedly seen as an indicator of future violent crime. Learn how to help the animals in your community in many ways:
1. Volunteer with the Humane Society
The Humane Society offers opportunities to help any local animal in all 50 states and is always accepting new volunteers. Volunteer duties range from working directly with animal rescue and response teams to organizing community outreach events and save animals that are abused.
2. Spread awareness about signs of animal cruelty
Start an initiative to raise awareness about the physical and environmental signs of animal abuse. Create fliers with information about the warning signs, and include resources for how to report animal cruelty.
3. Raise money for veterinary costs
Many animals who suffer abuse also require costly surgery. Depending on the nature of the injury or illness, veterinary costs including surgery can exceed $8,000 for one. Surgery can be lifesaving, and starting a fundraiser can help. Contact your local shelter of animals to find one in need, and start a fundraiser to help cover the cost of vet bills. Make sure to include a breakdown of medical expenses in your fundraiser to show donors the cost of treatment.   
4. Donate to an Animal Charity
You can support nonprofits who are on the ground actively working to prevent animal cruelty while also supporting and rehousing animals who have experienced abuse. This list of the Best Animal Charities to Donate to on GoFundMe is a great place to start.
How to help abandoned animals
When pet owners can no longer take care of their pet, some may see abandoning them as the only option. Animal abandonment is a widespread issue, with only 11% of animals entering shelters as strays returned to their owners. Read below for a few ideas on how to help the abandoned.  
1. Raise money for animal rescue
Often, organizations will step in to help rescue animals and bring them to safety. Rescue and rehoming efforts are costly, and many organizations rely on the generosity of donors to continue their efforts. By starting an animal fundraiser, you can rally support for rescue organizations in your community and spread awareness on ways you can help.
2. Volunteer with a local shelter
Abandoned pets usually end up at a shelter. Most shelters are either understaffed or in need of resources, and your role as a volunteer can be a big part in filling that gap. Volunteer duties can range from feeding, walking, and playing with the shelter animals, to general duties like keeping the kennels clean or greeting visitors.  
3. Sponsor a shelter animal
Many shelters also offer the option to sponsor an individual pet.  Usually, these animals are difficult to rehome, sometimes due to either behavioral or medical issues. As long-term residents of the shelter, your donation will help cover their ongoing cost of care. You'll also be able to visit your sponsor creature and take them on walks. Starting a fundraiser can be a great way to raise money to sponsor one, if not many, shelter animals.
Ideas for helping homeless animals
Millions of stray dogs and cats live in the United States alone. These numbers increase every year, and it is estimated that only one out of every ten dogs will find a permanent home. See below for a few ideas for helping homeless animals.
1. Host a community event
Organize a fun community event as a way to raise funds to help a shelter. A couple of fundraising tips include sharing your fundraiser with family and friends and promoting your cause on social media. Some community fundraising ideas include a walk-a-thon for people and their pets, organizing a car wash, or hosting a silent auction.
2. Start a fundraiser to support spay and neuter programs
The staggering number of homeless animals is due in large part to overpopulation, something which is easily preventable through proper spaying and neutering. Organize a fundraiser to support spay and neuter programs in your area.  
3. Volunteer with your city
Most cities have an animal welfare department, and volunteers are always needed. Animal control is often the first to know about homeless animals, and many of these animals end up at the city's shelter. Volunteer duties could include socializing and walking dogs, or assisting with adoption paperwork.
How to help animals get adopted
While there are over 3 million animals adopted from shelters each year, this is less than half the total number of dogs and cats entering U.S. animal shelters on an annual basis. Adopting a shelter animal fills an urgent need, and often brings irreplaceable joy to the individuals and families that do adopt. Learn how to help animals get adopted in your area:
1. Organize an adoption event
An adoption event can be an effective way for a lot of animals to quickly find their forever home. You can organize an independent event and share with your colleagues, family, and friends, or partner with an animal shelter to host a larger event. Spread the word about the event on social media, and consider including fun community activities such as a raffle or bake sale, with proceeds benefiting your local shelter.
2. Foster an animal
Becoming a foster parent to a dog or cat in need of a home can be rewarding for everyone involved. Fostering an animal helps relieve crowded shelters, and gives that animal a higher chance at a quick adoption. Taking your foster dog to community events or parks is a fun activity for you both, and a great way to let others know the animal is available for adoption.
3. Start a social media page
Pick a platform of your choice, and create a page dedicated to showcasing animals in need of adoption. Focus on one specific category to gain the most traction, such as location, breed, or species. Feature animals from different shelters, and follow up with a success story after each adoption. 
Successful fundraisers that help animals in need
Many people have used online fundraising to successfully raise money to help animals in need. See a few examples below of how others are using crowdfunding to make a positive impact in the lives of animals.
Brian and Carey created a fundraiser to benefit the Jameson Animal Rescue Ranch, a no-kill shelter in Napa Valley. They each ran a 50-mile ultramarathon to raise money for the ranch and collected nearly $6,000 in donations.
In the aftermath of Hurricane Florence, countless animals were left abandoned and homeless. Pamela started a fundraiser to collect donations to support the animal evacuation effort, as the lives of animals remaining in shelters near the coast were in danger. Pamela was able to raise more than her $5,000 goal, resulting in close to 200 animals transported to safety.  
When a member of their community reached out in need, the team at ASH Animal Rescue knew they had to help. The organization, a non profit, no-kill shelter in Ireland, started an emergency fundraiser to help cover the cost of rescuing and rehoming 70 dogs from a private residence. Donations covered the cost of medical treatment, vaccinations, food, and transport. Thanks to generous donors, hey nearly doubled their $8,000 goal.     
Do your part to help animals in need
The bond between animals and humans is both unique and special. We can all do our part to ensure animals in need get the help they deserve. If there is a cause close to your heart, a fundraiser can help. Sign up today to start your fundraiser for helping animals in need, and see what kind of an impact you can make when you bring people together around a common goal.