4 Steps to Take on Your Next Giving Tuesday Email Campaign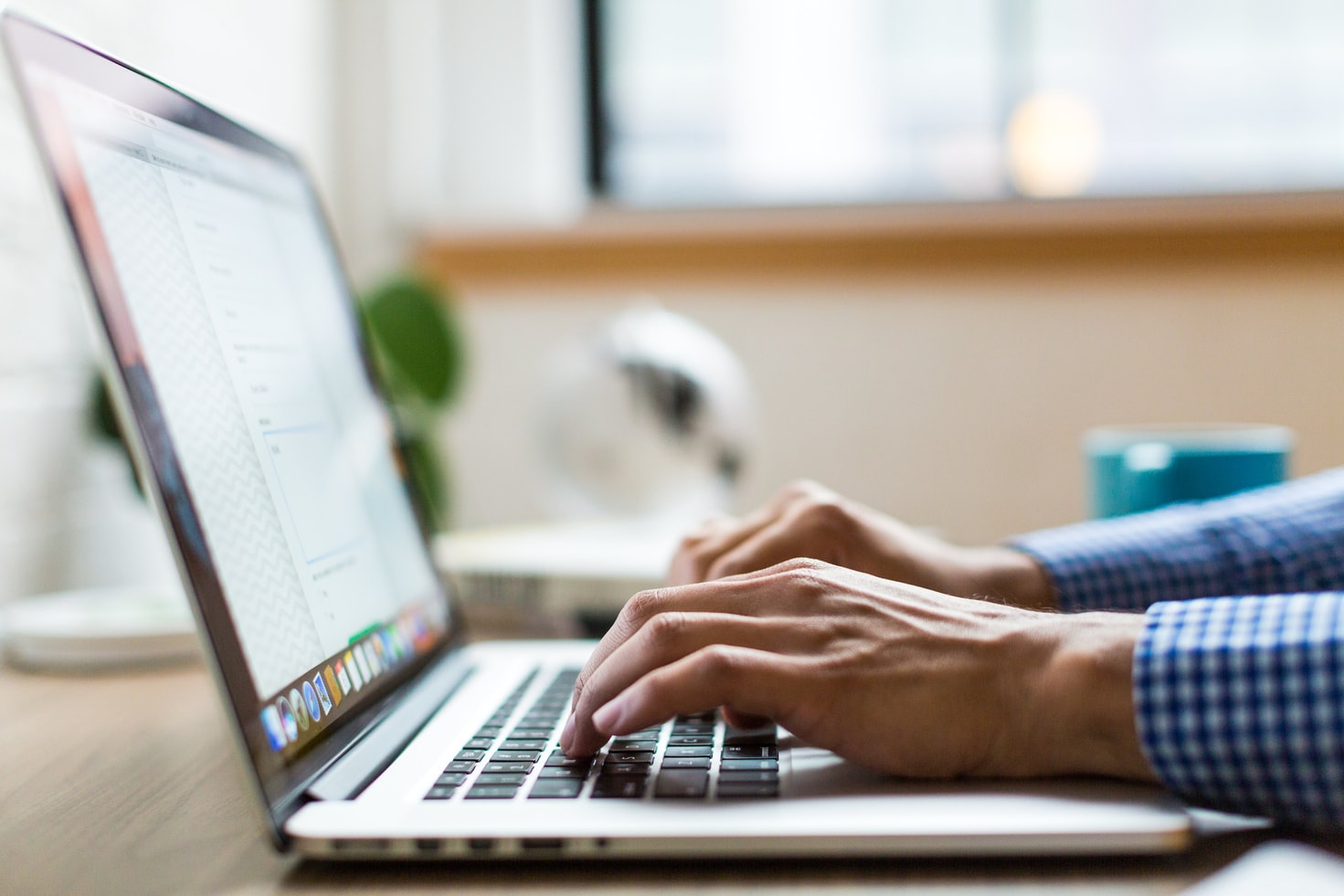 Giving Tuesday is a huge opportunity for any nonprofit, but without the right planning, it can prove to be another unsuccessful fundraiser. One aspect of this event that can't be overlooked is creating a powerful Giving Tuesday email. Without a clear strategy for your email campaign, you may be wasting time and money, or missing out on donations. To prevent this important opportunity from going to waste, start implementing a plan that helps you reach your Giving Tuesday fundraising goals.
Plan your Giving Tuesday email campaign
There are a few basics that you'll want to keep in mind when creating your email campaign for Giving Tuesday. Targeting the right supporters, creating a schedule, and outlining objectives are all key elements that your organization will need to establish before you get started. Below, we outline what each of these elements should look like so your team can start your email campaign successfully.
1. Gather your targeted list
Access your archive of donors and start segmenting them based on the greatest opportunity. Creating a targeted list of types of donors can really help you maximize your opportunity to receive more Giving Tuesday donations.
One easy way to do this is to look at who has donated during past Giving Tuesday events and then start reaching out to those individuals first.
You can also look at donors who have given more than once to other fundraisers.
Tiering your supporters based on their donation frequency can help you target donors that are more likely to donate on Giving Tuesday or share your fundraiser.
2. Create a timeline
In conjunction with your segmented list of supporters, your team will need to build out a timeline for your email campaign. Your timeline should not be too far out, but you also don't want to send last-minute emails to your supporters. During this time, they may be getting other email marketing content from other organizations they support, so make sure you are reaching out to them regularly.
If your organization is able to, you can opt to do a longer email campaign that is a few weeks out.
If that's not possible, start the campaign two weeks out from the actual event.
If two weeks is too far out, a one-week timeline may be sufficient to drum up support.
As you decide what's best for your organization, keep in mind that longer timelines may require more emails as part of your outreach campaign.
You may want to consider limiting your timeline to one or two weeks if your nonprofit does not have the resources to do a longer outreach campaign.
3. Set goals and tracking
Receiving Giving Tuesday donations is the primary goal for your campaign, but there are other secondary goals that could be included as part of your campaign. Having these secondary goals can help you create email campaigns that are more efficient and impactful.
Here are just a few secondary goals and best practices that your nonprofit can start tracking through the specific email program your nonprofit uses:
Open rate: Getting people to open your Giving Tuesday emails is the first step to making sure you receive donations, which is why your open rate can give you insight into how your emails are performing. Is your subject line garnering the attention you need to get people to open your messages and donate? Having a low open rate indicates you may want to look into changing your Giving Tuesday email subject lines strategy.
Click-through rate (CTR): Once you confirm people are opening your emails, you'll also want to find out whether they are clicking through to the donation page. Check the click-through rates of your emails. A low click-through rate means you may want to change the call-to-action or display your donation button more prominently.
Conversion rate: By tracking the conversion rate for your email campaign, your organization can gain an understanding of how well the campaign is working. If a high percentage of people you email are not donating, it may be time to change your campaign language or strategy. This change could mean updating the copy of your emails or changing the frequency of your emails.
Bounce rate: Bounce rate is a basic, but necessary, component of any email campaign. It will tell you if people are actually receiving your emails. It's a great way to clean up your supporter list. High bounce rates could indicate you have a lot of old or inaccurate email addresses. Review this data and start cleaning up your email lists for better targeting in the future.
4. Craft your Giving Tuesday email templates
To have a successful campaign, your organization will need to have the right Giving Tuesday email templates. Each phase of your email campaign will need to have its own template that you can easily reference.
In addition to the fundraising email templates, your team will need to decide the frequency of each Giving Tuesday email. Get a sense of what this might look like for your organization using these simple Giving Tuesday email samples and guidelines.
Start by creating a catchy subject line
Before jumping into the templates, your emails need to start with an attention-grabbing subject line. As mentioned previously, this can potentially increase the open rate of your emails. Follow these things to construct the best Giving Tuesday email subject lines:
Limit the email subject line to 50 characters or less. To make the subject line mobile-friendly, try to make it no more than 30 characters.
State your cause first and then mention a call to action. To give you an idea, here's one example: "Feed a Family, Gift a Meal Today."
First outreach
The first email you send to your supporters will explain your organization's participation in Giving Tuesday. Depending on your team resources, and the number of emails that are part of your campaign, you can send out this first email one to four weeks ahead of Giving Tuesday.
Include the actual date for Giving Tuesday.
Explain what the event is and why your organization is participating.
Add a clear call to action. Some email software tools will allow you to add customizable call-to-action buttons—so always leverage that, if you have the option.
The first email should be something like the example included below. Feel free to update any language in the following Giving Tuesday email examples to align with your nonprofit.
Hi [Name],
[Date] is Giving Tuesday, a global event that allows people from all over the world to give back to their favorite cause. This year, [your nonprofit name] will be participating, and we're counting on supporters like you to help us make a difference.
Save the date, or you can give now and get a head start on your giving. With your donation, our organization is able to continue operating and provide more meals for families in need. This year's Giving Tuesday event will help our organization reach its $10,000 goal to provide much-needed support to low-income families—and you can be a part of this!
[Donate Now]
Second outreach
You can send the second email closer to the date of the actual event and focus on how donations impact your cause. You can also remind supporters that Giving Tuesday is right around the corner. For your email message, consider the following:
Include a mention of your overall goal.
State the impact of a single donation.
Add a call to action.
Request for supporters to share your fundraiser with others on social media to reach potential donors.
Hi [Name],
Giving Tuesday is right around the corner! Join our team on [date] and help us reach our goal this year. With your donation, our nonprofit is able to provide resources and meals to families in need across our county. Just one $25 donation provides breakfast and lunch for a family of four.
If you've already donated, you can go one step further to support us by sharing our fundraiser with your family and friends. Sharing across social media gets our organization one step closer to reaching more potential supporters like you.
Third outreach
Your third email should be sent right before Giving Tuesday. It's an email you can choose to leave out if you are short on resources. However, if you're able, include these in your third outreach:
Build excitement and share progress made toward your goal.
Like all of your other emails, include a call to action.
Ask for donations by incorporating a donate button.
Hi [Name],
Giving Tuesday is in two days and we're almost halfway to our $10,000 goal! Help our organization reach its Giving Tuesday goal by donating today or on [date]. With your help, we will provide meals to over 5,000 low-income families during the holiday season alone. Make an impact today by donating or asking your network of friends and family to support this amazing cause.
Last outreach
Your last email should take place on Giving Tuesday. There are many Giving Tuesday email examples you can choose from for this important email. When composing this last email, keep these pointers in mind:
Focus on the excitement of the day.
Have a strong call to action.
Whatever messaging you choose for this email, remember to keep it simple and focus on your primary objective—bringing in more Giving Tuesday donations to help your cause.
Get started with Giving Tuesday fundraising today
Now that you have a starting point for your Giving Tuesday email campaign, waste no time jumping in. Take a look at our nonprofit Giving Tuesday ideas and Giving Tuesday storytelling examples that your organization can leverage to make Giving Tuesday a meaningful event for your nonprofit. Our online fundraising platform offers the flexibility you need to make your Giving Tuesday efforts more impactful than ever. Easily set up your fundraiser on GoFundMe and put your Giving Tuesday email campaign in action.