7 Simple Ways to Find Financial Help with Dental Costs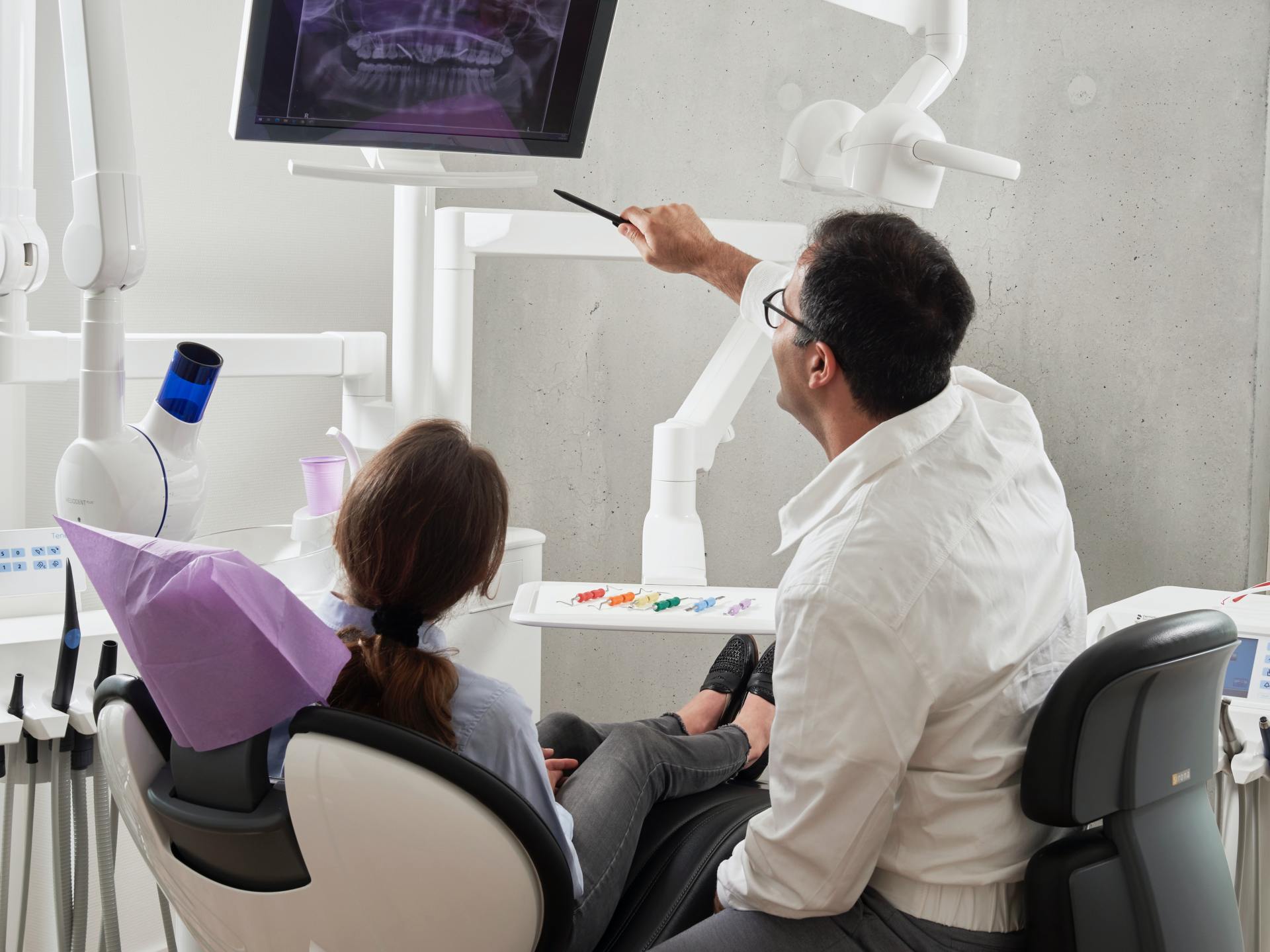 No one should ever have to hide their smile. Yet this is an unfortunate reality for millions of people who need expensive or unexpected dental treatment. In fact, a whopping 13% of working-age adults skip the dentist due to cost. If you don't know how to ask for help with dental costs, don't lose hope. Below, we uncover three surprising resources to help you regain your confident smile without the financial burden.
A breakdown of common dental costs 
Depending on the type of dental work you need, the cost of visiting a dentist can vary greatly. Let's break down typical out-of-pocket dental costs, from a routine visit all the way to an expensive surgery:
Read more: Spotlight Statistics About Medical Debt You Need to Know
7 surprising ways to get help with dental bills
Everyone should have access to the dental treatment they need, and figuring out how to pay for dental work doesn't need to be stressful. From nonprofits that help with dental costs for seniors to low-cost dental clinics, these seven options can help you for loved ones find financial assistance for dental work.
1. Dental schools
Government dental assistance options are available to both dental schools and public health clinics, which allows them to offer discounted services to those in need.
Check the list of accredited dental schools compiled by the American Dental Education Association to find one in your area. Dental work is performed by a student—under the supervision of a licensed dentist—for a fraction of the cost.
2. Dental grants
Dental grants may partially or fully cover the cost of expensive medical treatments. While these grants can be life-changing, many come with a list of qualifications that must be met. Waiting periods are also common, and can sometimes last many months. Make sure to read the application requirements thoroughly to see if you are eligible.
3. Online fundraising
Thousands of people have turned to crowdfunding as a great way to find financial relief for unexpected dental costs. There is no shame in asking those who care about you for help—and in fact, your story can be so powerful that even strangers may be moved to donate. Crowdfunding also means you receive support from your community, which can be priceless in a time of need. Do research on the best crowdfunding sites to determine one that works for your needs. Consider using online fundraising to help cover the cost of expensive dental work, and use the following medical fundraising tips to make sure your fundraiser is a success:
4. Public dental clinics
The Health Resources and Services Administration provides access to a network of dental clinics for those who qualify. Income restrictions apply, and not all dental services may be offered in your location. Another resource for finding a low-cost clinic near you is through the NeedyMeds dental clinic database, containing information for over 4,000 clinics—some of which are funded by state or federal grants.
5. Charities offering financial assistance 
There are also many charities that offer financial assistance, including help with braces costs, for dental work that insurance may not always cover. Below are a few organizations that may be able to help.
Established in 1997, this organization focuses on offering financial assistance for braces to youth in need. There are certain eligibility requirements that must be met in addition to possible lengthy wait times, and the person receiving braces must be under 21 years old. While the charity does not completely cover the cost of braces, the expense is significantly reduced.
If you need financial assistance for dentures, the Dental Lifeline Network can help. The nonprofit offers help with denture costs to the elderly, disabled, and those with a medical need. Clinics are available in every state, and services are comprehensive.
Read more: Financial Help for Seniors: 25 Resources
United Way has hundreds of locations in the US and around the world, many of which offer free dental clinics. Contact your local office and see what programs are available in your area. Some of these dental clinics are also mobile, which makes visiting a dentist that much easier.
6. Dental financing
If you need to finance the cost of dental work, there are a few options available. Keep in mind that these options require an application with some restrictions, and that interest will add up if the balance is not paid in full by the due date.
7. Medical tourism 
More and more Americans are finding that it's actually far less expensive to travel abroad for a medical procedure than to get the same procedure in the US. This practice, known as medical tourism, can be beneficial if you're willing to pay the upfront costs of travel to save more on the dental procedure in the long run. A few of the top medical tourism countries are Canada, the UK, Singapore, Israel, Germany, India, Colombia, Mexico, and the Dominican Republic.
Fundraising can help offset dental costs
If you need help paying for dental treatment, you're not alone.  Plenty of people have turned to fundraising as a way to help with dental costs, as there are no application deadlines or qualifications, no waiting periods to receive help, and you don't have to pay the money back. Sign up and create your dental fundraiser today, so you can stop worrying about your smile and enjoy life to the fullest.