Giving Tuesday 2022: 3 Steps for Planning an Impactful Campaign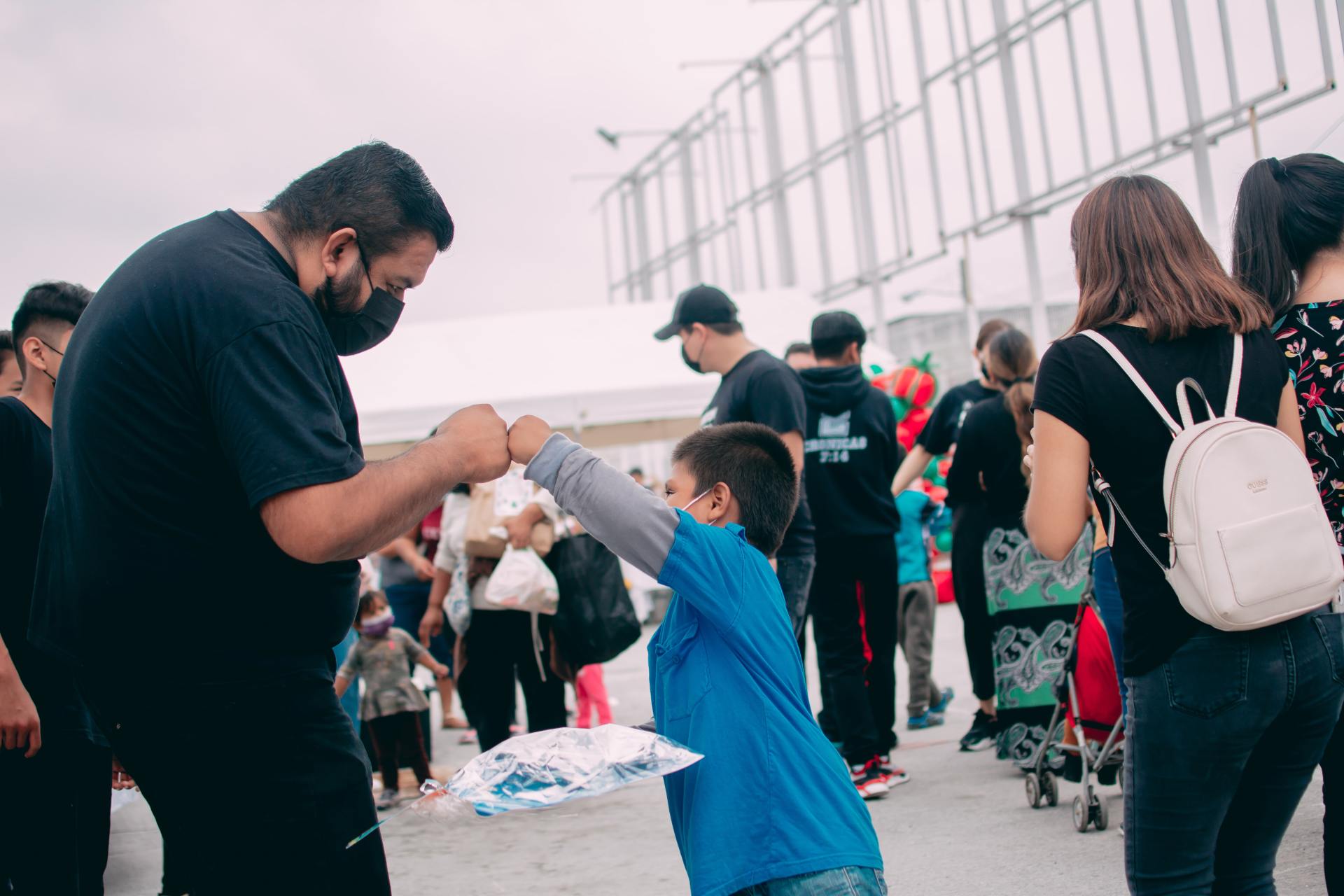 Move over, Taco Tuesday—it's Giving Tuesday! You might not be as familiar with Giving Tuesday, which happens only once a year. But it's an important date if you're fundraising for a good cause—and a great way to raise more money for your GoFundMe fundraiser. We've put together a complete guide of fundraising tips and ideas so you can plan a Giving Tuesday 2022 campaign that will not only be a huge success but will also spread kindness to the people and organizations you care about.
What is Giving Tuesday?
Giving Tuesday is a movement around the world that inspires generosity. Started in 2012 by the 92nd Street Y and the United Nations Foundation, it's a day of widespread giving designed to kick off the holiday season on the right note.
In the years since its founding, we've seen a lot of crowdfunding done on GoFundMe in connection with Giving Tuesday. People use our crowdfunding platform to raise funds for personal, medical, and charitable causes.
When is Giving Tuesday?
Giving Tuesday, often stylized online as #GivingTuesday, is the Tuesday after Thanksgiving. Anyone and everyone can participate in Giving Tuesday, from individuals and families to businesses and nonprofits.
If you're wondering how to start a Giving Tuesday campaign, it's as simple as setting up a fundraiser for the cause of your choice in these three steps.
1. Determine your approach for your Giving Tuesday campaign
For Giving Tuesday, people often raise funds for something they plan to do themselves (like delivering meals to people in need) or to give to an organization already doing that kind of work (for example, Meals On Wheels). Alternatively, you might decide to promote your fundraiser for yourself or a loved one in conjunction with this day of giving. The approach you take to plan a Giving Tuesday campaign will vary depending on which of these camps you fall into.
Running a fundraiser for an action you plan to take
In this case, you're raising money to fund an action you plan on doing such as delivering meals to people in need or organizing a beach cleanup.
Be very clear and transparent about exactly how the funds you raise will be used so people understand what their donation is going toward.
Inspire trust in potential donors by being vulnerable through telling a personal story that connects you to your cause or by matching donations to your cause. For inspiration, take a look at these Giving Tuesday storytelling examples.
Raising money to donate to a well-known organization
In this case, you're raising money for an organization such as The Humane Society or American Heart Association to name a couple.
Make the focus of your donation page shift away from legitimizing your effort and toward revealing your personal investment in the cause.
Why is this particular need important to you? Make a clear and compelling case to inspire donations.
Try to play off of the cause when thinking of fundraising ideas. For example, if you're raising funds for an animal shelter consider hosting a dog wash.
Raising money for your own charity? Check out these nonprofit Giving Tuesday ideas to make an even bigger impact.
Raising money for yourself or a loved one
This category is self-explanatory in that you're raising money for yourself, a family member, or even a friend.
Think about how you might tie your fundraiser to an online or in-person event on Giving Tuesday.
Example one: Issue a "local challenge" in your neighborhood to help neighbors in need after a house fire.
Example two: Promote a 24-hour "mini-goal" for donations within a larger fundraiser for a loved one fighting cancer.
2. Follow best practices for your Giving Tuesday fundraiser
If you've never run a crowdfunding fundraiser before, here are some guidelines to think about while you plan a Giving Tuesday campaign.
Assemble your team
We recommend teaming up with others—friends, family, or anyone you know who shares a passion for your cause. Fundraising is more fun when you aren't overburdened and can divide tasks among your team like posting updates and writing thank-yous. Also, when it comes time to share your fundraiser, you'll have far more reach with your combined social networks. Read our guide on how to build a fundraising team for more pointers.
Tell your story with photos
One way to do that is to use images and videos, which are a great way to honestly tell your story while adding legitimacy and interest. Check out our guide on how to tell your fundraiser story effectively.
Keep donors posted with updates
As with any fundraiser, it's important to post frequent fundraiser updates to make donors part of the story. Show what their donations mean to you and to the beneficiaries, and you'll keep people connected to your fundraiser. You're also more likely to inspire repeat donations and shares—including shares related to #GivingTuesday.
Create a hashtag for your fundraiser
Speaking of hashtags, consider creating a fundraiser hashtag, then pair it with #GivingTuesday when you share it socially. Hashtags help other people find your fundraiser and link to it.
Express your thanks
Last but definitely not least, don't forget to say thank you to donors. If people feel good about the contribution they made this year, chances are lots of them will be ready to donate again after 51 weeks of Taco Tuesdays.
3. Put these Giving Tuesday fundraising ideas into action
If you want to add even more fuel to your Giving Tuesday fundraising fire, consider these proven methods for raising funds:
Partner with a local business
Get businesses to promise matching donations, and/or sponsor your fundraising efforts. The more naturally connected a small business is to your cause, the more receptive it will be. Getting a local restaurant, coffee shop, or art gallery to host or provide a space for a fundraising event is often a win-win.
Spark interest with a challenge
If there's a cause you care about, issue a challenge to like-minded people to start a similar fundraiser in their area. A great example of this is the #BlackPantherChallenge started by Frederick Joseph. Once his fundraiser Help Children See "Black Panther" took off, he challenged others to follow suit in their neighborhoods and ended up starting a movement.
Raise funds at work
Start a fundraising challenge at your workplace. Place empty jars around your space and encourage colleagues to put spare change in them for a number of weeks.
Use your social network
Start posting compelling messages on social media and support them with other social media fundraising tools. This can be especially effective if you've teamed up with others and can tap into your combined social media networks to spread the word about your fundraiser.
Plan an event
The holiday season is a festive time. Think about pairing your online fundraiser with a real-world event. It doesn't have to be fancy or expensive—there is a wide range of fundraising ideas for events to choose from. How about a meetup at an ice skating rink, or a potluck dinner? With a tablet or smartphone in hand, it's easy to accept on-site donations (perhaps as the price of admission). Just make sure that people know the event is a fundraiser when you invite them.
Go viral
Boost the exposure of your Giving Tuesday campaign with these viral fundraising ideas and tips to raise awareness for a cause.
Double your donations by fundraising on Giving Tuesday
Whatever ideas you use to make your Giving Tuesday campaign successful should reinforce each other and connect back to your cause in a way that feels right. We're here to support you every step of the way with top fundraising tips and easy fundraising ideas.
Giving Tuesday is only once a year. Plan a Giving Tuesday campaign, get friends onboard, and turn compassion into action.