Financial Help for Pregnant Women: 3 Ways to Get Assistance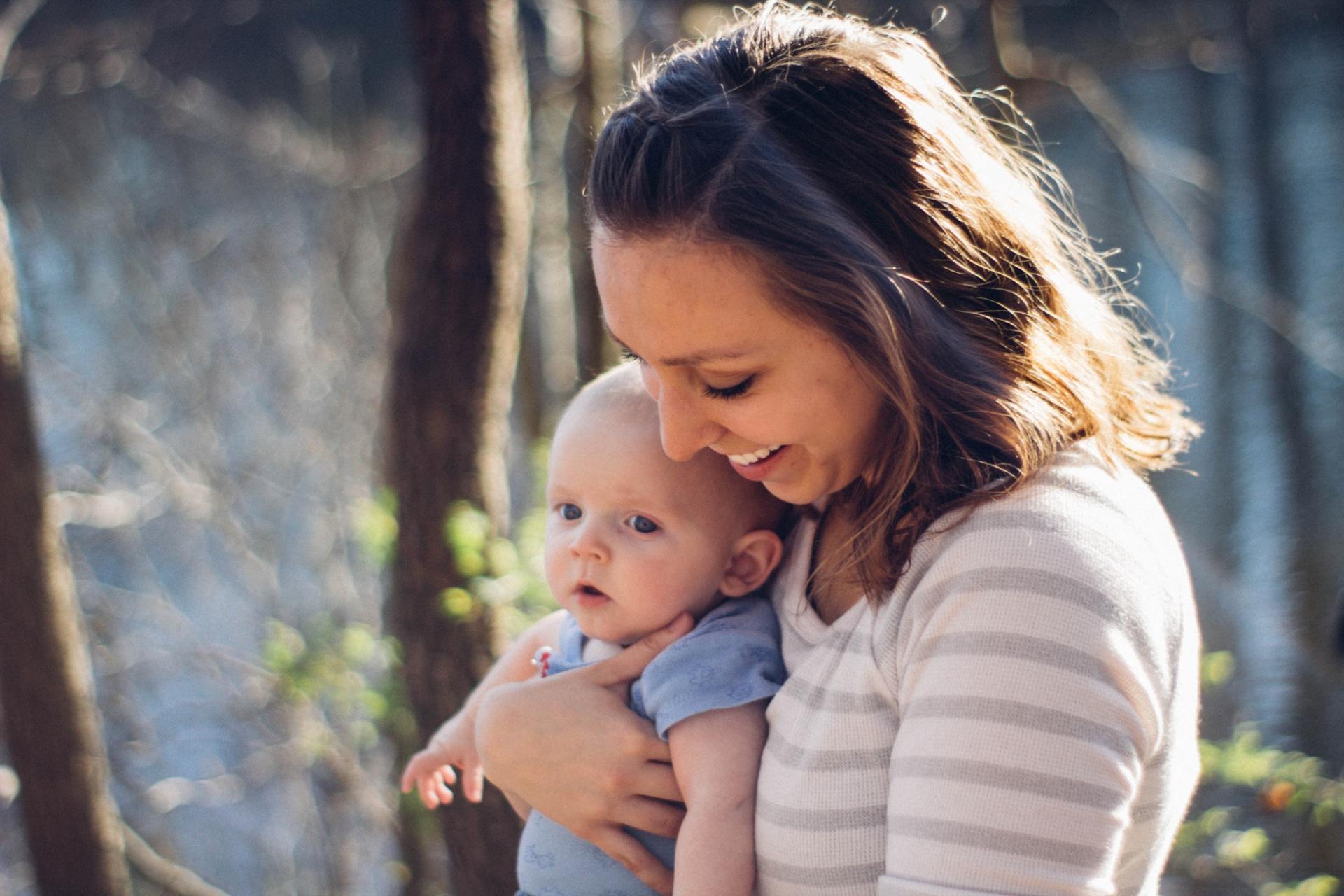 Having a baby is one of the best gifts in life, but it's also a big change. Your career, social life, and sleep may end up taking the backseat while you focus on caring for your little one. While you can expect many firsts along the incredible road to raising a child, debt and financial stress shouldn't be on that list of new experiences.
Thankfully, there are many avenues to find financial assistance. Take a look at the main costs of pregnancy and the different resources that provide financial help for pregnant women.
What is the real cost of having a baby? 
Labor and delivery costs can be as enormous as they are varied. This makes it difficult for expecting parents to know how much to budget for maternity bills.
In late 2020, the average cost of having a baby in the US was almost $11,000 for an uncomplicated vaginal birth. The cost of childbirth with insurance is significantly less than it is for uninsured parents, which can range between $30,000-$50,000.
The cost of prenatal care
When baby delivery costs are so diverse, it's no surprise that prenatal and postnatal care costs also run the gamut. 
Leading up to the delivery of a child, it's crucial to consider the cost of prenatal care. Your obstetrician could charge anywhere from $90 to $500 for each visit. Other services such as lab tests and ultrasounds are usually billed separately and can cost up to $100 each.
Costs don't end after giving birth
Paying hospital bills after birth is common. The postpartum period is a very fundamental time for the health and wellness of both the birthing parent and baby. In fact, the majority of postpartum spending happens after 60 days following childbirth. 
Here are some common maternity expenses that pregnant women can expect even after their pregnancy:
Lab work to screen for infection or birth abnormalities
Hospital overnight stay
Lactation consultant if breastfeeding is difficult
Fetal DNA testing
Without a doubt, the cost of having a baby is expensive. This exciting time can become stressful if pregnancy expenses follow women into postpartum. However, financial help for pregnant women is out there.
1. Government help for pregnant mothers
Reliable government programs can provide help to pregnant mothers facing financial struggles. Financial help for single parents is also available. Here are the most well-known programs for women who are pregnant and need help with money.
The goal of WIC is to support low-income pregnant, breastfeeding, or postpartum women who are unable to provide their children with a nutritious diet. WIC gives supplemental nutritious food, counseling, nutrition education, and health screenings.
The CHIP program helps families keep their children healthy by providing low-cost health and dental coverage to children up to age 19. This kind of assistance can make all the difference to mothers who are still struggling to pay down labor and delivery bills.
For low-income families, the TANF program can be instrumental in helping them get back on their feet and regain self-sufficiency. One of the program's main focuses is providing financial assistance to families so they're able to care for their children in their own homes.
This government program helps low-income families and individuals fight food hunger. Approved families or individuals can use their SNAP benefits to buy items like bread, poultry and meat, dairy, and fruits and vegetables. Certain stores and restaurants accept SNAP benefits as well.
Medicaid provides financial assistance for pregnant women, postpartum care, and other medical needs. This federally funded program is for people with inadequate health insurance, or with no insurance coverage at all. Requirements vary from state to state.
2. Fundraising for pregnant mothers
You may be in a situation where you can't afford to wait for government aid. Crowdfunding can be a quick and lifesaving solution for those who are pregnant and need help with money fundraising for pregnancy costs. If you're still looking for ways on how to get help with bills, online fundraising may be a good option for you.
How fundraising can make a big impact
Online fundraising through GoFundMe can provide financial help for pregnant women. By fundraising on GoFundMe, you'll be able to put more of your money toward items for your newborn or your baby's future.
How crowdfunding helped these expecting mothers
Many pregnant women use online fundraising to get financial help for out of pocket medical expenses. These are just two mothers who found crowdfunding relief through community support:
Kelly and Bill were excited to find out that they were expecting identical twin boys. Unfortunately, the excitement soon ended when the doctors warned Kelly that she might lose one of her twins since he wasn't growing normally.
She was put on bed rest and was no longer able to work, which added financial strain to an already devastating situation. Things took a turn for the worse when Kelly had to deliver the boys at 28 weeks to give one of the twins a chance of survival. 
Following the birth of their twins, the boys continue to have life-threatening health issues. Since Bill hasn't been able to go back to work, there is no income and their savings have been drained. A friend created a GoFundMe to help with the family's financial burden so Kelly and Bill can focus on the health of their newborn twins. The fundraiser has raised more than $6,000 USD.
Danielle and her husband Trent were thrilled when their baby girl was born healthy. However, five weeks later that all changed. Charlotte was sent to the ICU after developing a cough that turned into a lung infection.
While she was on unpaid maternity leave, Danielle spent every moment with her daughter as her husband took care of their 2-year-old son. A friend started a GoFundMe to help the family with living expenses and medical bills. Nearly $7,000 was raised for the fundraiser.
If you know a struggling family, read our blog post on how to raise money for a family in need for ideas on how to take action. You can also check out family fundraisers for more inspiration.
3. Organizations that help pregnant mothers
Besides government programs and crowdfunding, there are many charity organizations that offer free help for pregnant mothers. Whether you're in search of more resources or looking to get involved, here are some organizations that are doing tremendous work.
One woman dies every two minutes from pregnancy or childbirth complications. This nonprofit strives to make pregnancy safe for all mothers around the world. In partnership with local organizations that serve underprivileged communities, Every Mother Counts provides low-cost solutions to enhance maternal health outcomes.
March of Dimes is a nonprofit that's leading the charge in advocating for the health of babies. This organization primarily focuses on the education and research of prematurity, infant mortality, and birth defects. They are committed to supporting moms throughout the entirety of their pregnancy. Visit their website for resources and ways to get involved.
Circle of Health International (COHI) works with local, women-led organizations to provide women and their families with quality care in times of crisis. Over the span of 17 years, COHI has helped 3.25 million women. From sending teams to help with disaster relief to providing supplies, this nonprofit aims to fulfill the needs of the women and children they serve.
Get help with maternity care costs now
Whether you need to get rid of debt or purchase essentials for the arrival of your newborn, GoFundMe can help. You deserve to enjoy the beauty of motherhood without stressing over medical bills or unpaid maternity leave. Sign up for a fundraiser and start raising money for pregnancy expenses today.