Adoption Financial Assistance Resources for Parents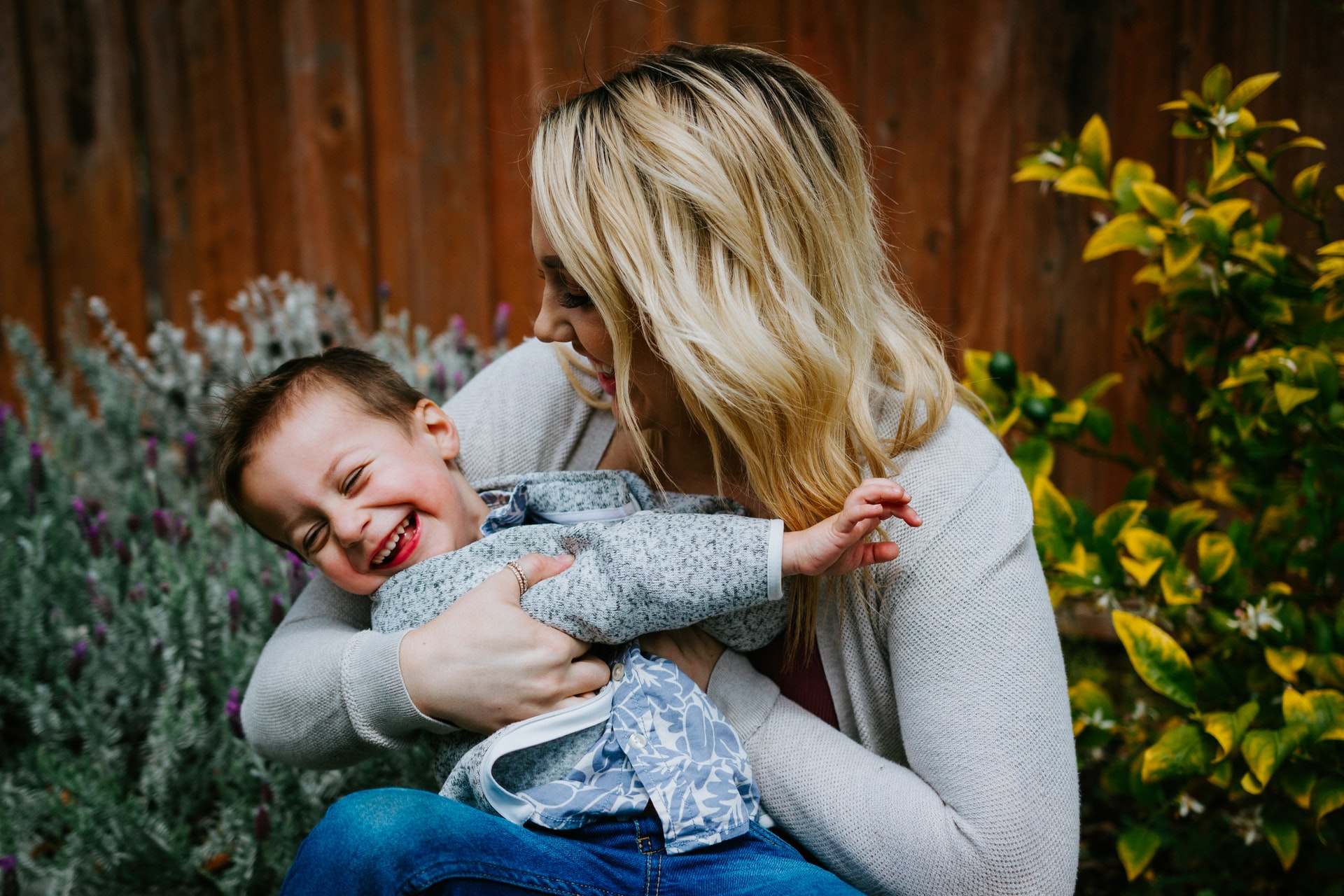 Adopting a child might be one of the most important decisions a couple can make. Adoption gives you the joy of adding a child to your family while making a lasting positive impact for a child in need. If this is your first adoption, you may be wondering how to find adoption financial assistance. Luckily there are many resources available that provide financial assistance for adoptive families, and in this guide, you'll find plenty of ways to get help and more information.
Benefits of adoptions
Adoptions are beneficial to both the adoptive families and children, enriching the lives of everyone involved. Not only are you giving a child in need a loving, permanent home, but you're fulfilling your dreams of raising a child and expanding your family. Here are a few benefits of adopting a child:
Increased opportunities for the adopted child: adopted children are more likely to have health insurance and attend college than the general population.

Through adoption, parents struggling with infertility issues are able to fulfill their desire to have children and start a family.

A

study by the Institute of Child Development in Minnesota

found that more openness in adoption resulted in greater satisfaction with the adoption process, for both adoptive families and birth parents.

The US Department of Health and Human Services reports in their national survey of adoptive parents

that nearly half of all adoptive families say their relationship with their child is "better than ever expected."
Financial benefits of adopting a child
In addition to the many emotional benefits of adopting a child, adoption financial assistance benefits exist as well for adoptive families. Take a look at some programs that offer financial assistance for adoptive parents.
Adoption tax credit
A common question is, "does the government fund adoptions?" If you live in the US, you may be eligible for adoption tax credit through the Internal Revenue Service. This adoption tax credit applies to the year in which you adopted a child. You can claim reasonable adoption fees, court or attorney fees, and all travel costs as adoption expenses. This tax credit also means you don't have to report any employer benefits related to adoption as income. The maximum adoption tax credit for 2019 is $14,080 per child.
Employer-provided adoption benefits
Many employers also offer financial benefits to parents choosing to adopt a child. A government study by the Child Welfare Information Gateway found that over 50% of large employers surveyed offered some kind of adoption financial assistance, ranging from $1,000 to $15,000. Check with your employer to see what benefits may be offered, and take a look at the list of resources and additional information the adoption-friendly workplaces ranks by the Dave Thomas Foundation for Adoption.
Adoption grants
Many parents apply for grants as a way to help cover some or all of the cost of adoption. While grants are a welcome source of relief when it comes to paying adoption fees, grants do have eligibility requirements—plus a waiting period before you receive funds. Take a look at a few popular programs based in the US to find the best adoption grants for you.
1. A Child Waits
A Child Waits foundation provides information and resources on adoption grants for international adoption of up to $7,000. The grant can cover any aspect of the adoption the parents please, from placement agency fees and training, to personal travel expenses.

2. Gift of Adoption Fund
The Gift of Adoption Fund provides grants for adoption assistance for both domestic and international adoptions. It awards monthly adoption grants of up to $10,000 to adoptive families in need.

3. Help Us Adopt
A nonprofit supporting domestic, international, and foster care adoptions, Helpusadopt.org provides quarterly grants for adoption fees, including agency or lawyer fees, up to $15,000. For more resources and additional information, click the link above.
Adoption loans
Some families also turn to loans as a way to afford their adoption. A loan can be a great source of relief, though keep in mind that the entire amount must be repaid, usually with interest. Here are a few places to look if you are considering adoption funding.
SoFi
A personal loan through SoFi can cover adoption costs up to $100,000, with interest rates starting at 5.99%. A personal loan request through SoFi can cover adoption costs up to $100,000, with interest rates starting at 5.99%.
Hebrea Loan Society
If you live in New York City, the Hebrew Loan Society can provide an interest-free loan up to $25,000 to pay for adoption expenses.
A Child Waits
Also offering loans for international adoptions, A Child Waits provides loans up to $10,000 with a fixed interest rate of 3%.

ABBA Fund
Another interest-free loan option, ABBA Fund provides adoption loans averaging $7,000 to Christian families.
Adoption assistance by state
Many states also offer an adoption subsidy to residents looking to adopt a child. Keep in mind that each program has specific eligibility criteria, along with a long wait time to receive funds. Resources are state-specific, so take a look at these resources below to find a program in your area.
1. Adoption assistance by state
The US Children's Bureau maintains a database of adoption assistance by state to help prospective parents navigate various state and federal policies surrounding adoption. This includes explaining eligibility criteria for state-funded child welfare programs.
2. US Adoption assistance subsidy
State governments provide financial help for foster parents who choose to adopt. You may request a monthly adoption assistance subsidy payment, with the amount varying by state and age of the children or any other special needs you may have.
How to raise money for adoption
Crowdfunding is another popular way to raise money for adoption expenses. Whether you are looking to adopt a foster child, pursuing an international adoption, or simply need help with child care costs for the newest member of your family, online fundraising is a hassle-free way to meet your goals.
And with online fundraising, there are no applications or deadlines, zero wait times to receive your funds, and you never have to pay the money back—every penny goes to you and your child. Take a look at these adoption fundraising ideas to help make your fundraiser a success.
1. Tell your adoption story
Connect with your donors by writing a compelling fundraiser story. Explain how much this adoption means to you and your family, and the impact each donation will make.
2. Consider hosting a fundraising event
Throw a fundraising event for the whole community. Host an adoption picnic or barbeque in a local park.
3. Ask your community for support
As another way to fundraise without social media, have a yard sale to raise funds for your adoption. Consider asking friends and neighbors to donate items they no longer need.

Families who used crowdfunding for adoption costs
Read on to discover how other families used the power of crowdfunding to pay their adoption costs.
After the tragic loss of their twin boys, Luisa and Jarrett turned their sights to adoption. Their dream was to adopt a baby from Colombia, Luisa's home country. Through their fundraiser, they were able to raise over $25,000 to cover the cost of a home study, immigration paperwork, and agency fees you may have. Their prayers were answered with not one, but two babies—a twin boy and girl—who they welcomed into their family.
Daniel and Anthony always wanted to have a family, and knew that adoption could help make that dream a reality. They started a fundraiser and began the process of becoming adoptive parents. After months of searching, they were finally matched with their son, and raised nearly $5,000 to help support their goal to become one of many adoptive families.
Financial adoption assistance for every step
By fundraising through GoFundMe, you can make your dream of expanding your family come true. Crowdfunding can help you quickly raise the money you need, no matter what stage you are in along your adoption journey. Sign up today and start your adoption fundraiser, so you can finally adopt the child you've always wanted.