How to Start a Scholarship Fund to Honor a Loved One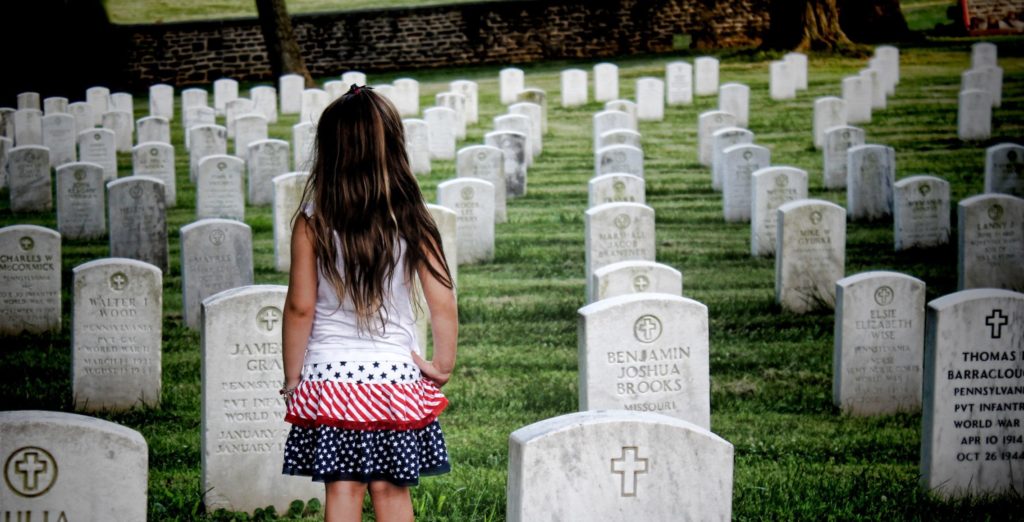 When a loved one passes away, it's natural to want to honor their memory. Since your loved one made a lasting impact on your life and the lives of those around them, you may want to celebrate their positive influence on others. One way to do this is by starting a scholarship memorial fund in their name.
A common misconception about scholarships is that they are only started by governments, universities, or corporations. However any individual can create one. If you aren't sure how to start a scholarship fund but want to pay tribute to your loved one, this guide can help.
How to set up a scholarship fund in six steps
By learning how to start a memorial scholarship fund, you can keep your loved one's memory alive and find healing. Starting a scholarship fund on behalf of someone else is also a thoughtful way to help your community or help someone who is grieving.
1. Decide who you'd like to help
When choosing a category for your scholarship, it's best to take some time to think about the legacy of your loved one. What unique skills did they have? What was their favorite subject in school? How did they influence the community? You can tailor the scholarship to commemorate their life.
For example, if your loved one was a talented painter, then you might customize your scholarship for students attending art school. It is no surprise that the cost of education extends beyond just tuition, so you could create an education scholarship that helps students pay for textbooks, school supplies, and housing.
2. Determine the timeline 
An important factor to consider when starting a scholarship fund is how long you'd like it to last. Your scholarship can be a one-time gift or an annual fund, in which you provide a fixed amount for a predetermined amount of years. Another option would be to create an endowment, which is permanent.
3. Choose the requirements
Each scholarship has specific requirements that students must meet in order to qualify. The questions you'd like for applicants to answer will greatly help you determine who is the best fit for your scholarship. When creating the application questions, think of ways that students will be able to easily showcase their skills and qualifications.
It is common to set an average GPA that students must meet in order to qualify, though requirements for athletes will look different than those for merit-based recipients. For example, a merit-based scholarship may require multiple letters of recommendation from teachers. Tailor your scholarship according to its purpose, always keeping your loved one's legacy in mind.
4. Select a name for your scholarship
The name of your scholarship is an important factor to consider. As a way to honor them, include your loved one's name in the name of the scholarship itself. It's best to keep it short and to the point so that people can understand the purpose of the scholarship right away.
5. Create a selection process
It might be helpful to build a team or committee who can help sort through the applications and narrow down top applicants. If a committee is too formal for your scholarship fund, then soliciting the help of a few trusted friends or family members is a good alternative.
Make sure to give yourself enough time to review each applicant so that you're able to make a thorough decision by the deadline you've set. It's best to establish a specific rubric for determining the winner so that the decision process remains consistent and unbiased.
6. Register your scholarship fund
One of the simplest ways to register your scholarship fund is through a community foundation, though this may limit your say on the specific criteria you'd like to use. To find a community foundation in your area, use this community foundation locator. You can also work with a school or university to develop a scholarship, though most have a minimum fund amount requirement.
You do have the option of applying to be recognized as an official nonprofit so that donors can receive tax benefits. Throughout this process, it is important to refer to the Internal Revenue Service (IRS) to make sure your scholarship criteria complies with state and federal guidelines. One thing to note here is that it can be quite costly and time intensive to register as a nonprofit through the IRS.
How to raise money for a scholarship fund
One of the most important parts of understanding how to create a scholarship is knowing how to receive funding. If you're having trouble gathering the money you need, crowdfunding can help. An online fundraiser unites friends, families, and neighbors and allows them to provide support during a time of need.
By taking fundraising online, you can easily connect with community members who can donate and share your fundraiser. If your loved one has touched many lives in your community, then others may jump at the opportunity to contribute to a scholarship that honors them. Below are examples of real people who used crowdfunding to start scholarship funds.
Carolann passed away after a long, 20-year battle with brain cancer. Her family described her as an incredible teacher who left a lasting impact on every student who crossed her path. To honor her memory and continue her mission of promoting education, her family started a memorial scholarship fund to help students who are experiencing hardships in their lives. Through crowdfunding, they were able to raise over $15,000 for their cause.
Carl was a high school chemistry teacher who started his career at Teach for America, then spent three years at a Mastery Charter School helping underprivileged children. After he passed away, his family wanted to share his passion for helping students, so they created a scholarship fund in his name. To date, it has raised over $86,000.
Start a scholarship fund today
Through your scholarship fund, students in real need of financing a college education can find hope. The legacy of your loved one will continue on while your scholarship can help future generations make a lasting impact on the world. Learn how free fundraising makes it easier to hit your fundraising goals, and read up on fundraising ideas that can elevate your fundraiser to the next level. Ready to create positive change through a scholarship fund? Sign up today to get started.