Get in the Holiday Spirit With These 5 Stories of Kindness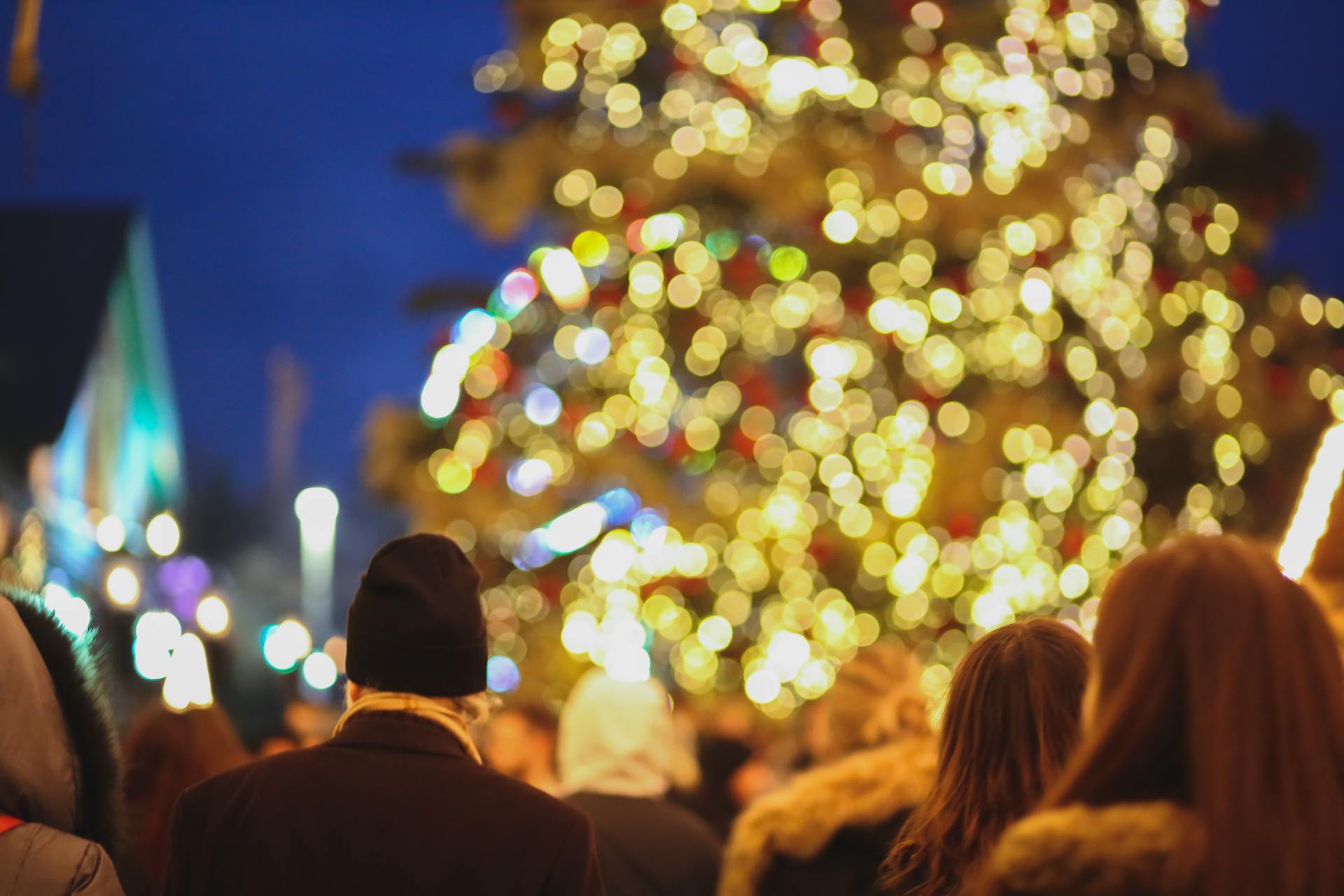 While the holiday season can be a time of loneliness, stress, and hopelessness, it can also be a time of joy, celebration, and love. We're seeing everyday heroes make an enormous difference in their communities, and we hope their stories of kindness will offer you some much-needed hope as we approach the new year, as well as inspire you to make a difference.
Ordinary people making an extraordinary difference
We are honored to introduce Karida, Goldin, Mike, Nick, Chris, and Alex. All of these folks recognized a need and were determined to help. They not only rallied their communities around their cause but also offered inspiration, compassion, and hope to those who needed it most. Here are their inspiring stories of kindness.
1. This woman is fighting racial injustice through knitting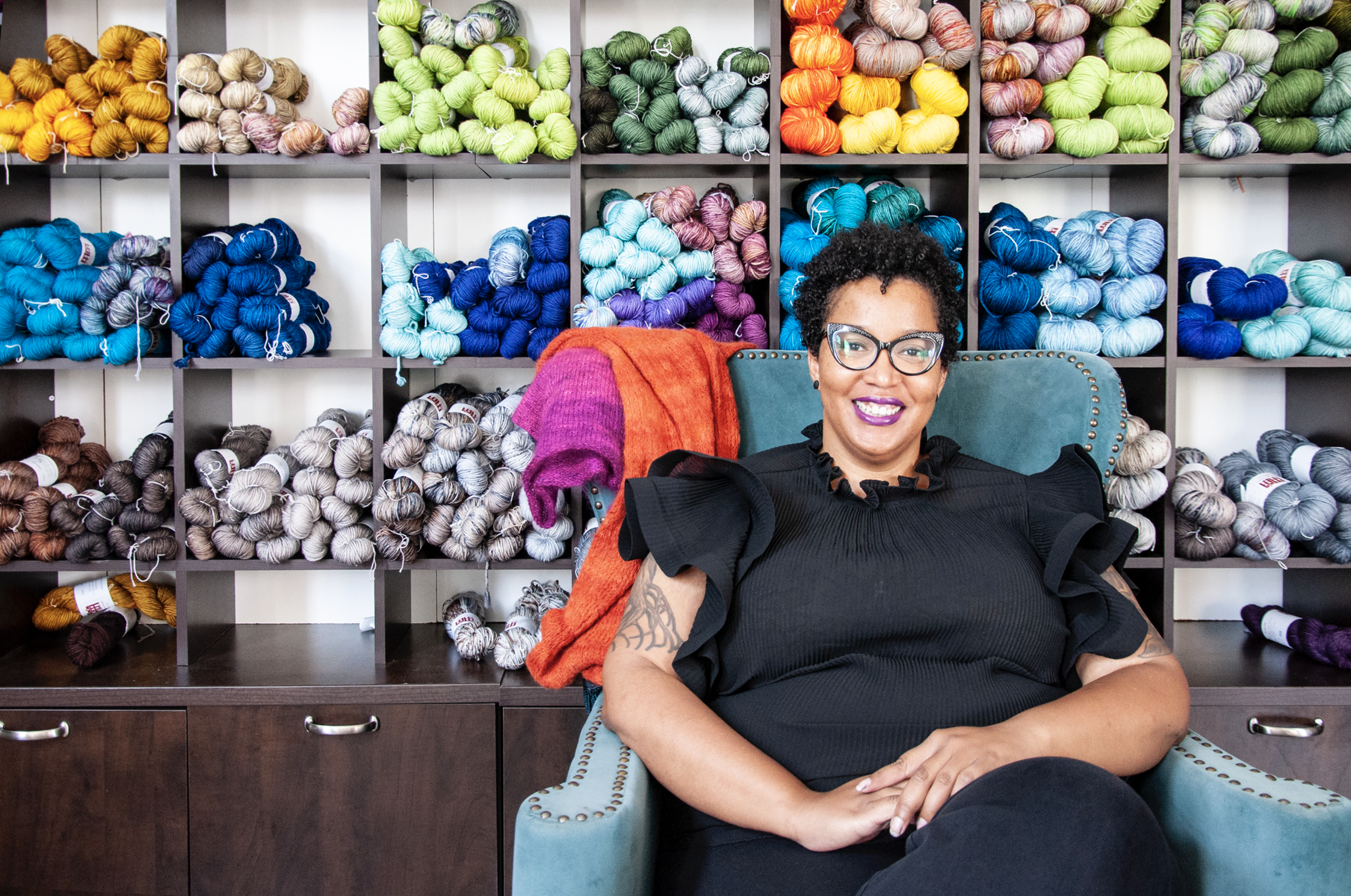 Karida Collins is a Baltimore business owner who is determined to unravel the injustices that permeate our institutions and policies—and she's doing it through lots and lots of yarn.
After discovering her passion for knitting, Karida founded Neighborhood Fiber Co. (NFC), a hand-dyed fibers business. NFC became a beloved shop within the Baltimore knitting community, known for its vibrant and unique colors.
Nine years later, Freddie Gray died in police custody in Baltimore, which sparked anger and frustration across the city. People flooded the streets to peacefully protest and march. However, there was also destruction that caused an estimated $9 million in damages to the city.
"There were lots of people who felt like we were just a city of animals that should be left to burn. They didn't see our humanity. But I put out a public request to rebuild the city, and it meant I was asking people to see the city as something worth saving."
Karida has always believed that even a single person can make a difference. So, she created a periwinkle dye, named it after Freddie Gray's neighborhood of Sandtown-Winchester, and promised that every penny from its sale would be donated to rebuilding the city. The support from her community was overwhelming. Through this initiative, Karida was able to donate over $10,000 to those in need through the Fund for Rebuilding Baltimore.
Six years later, when George Floyd died in police custody, Karida felt the same immense sadness and disappointment in the criminal justice system. But, she also felt a spark of hope. This time, millions of Americans across the country came together to demand justice and equality. This time, they had the world's attention.
In response, she created the NFC Momentum Fund to benefit organizations fighting for justice, empowerment, and equality. In 24 hours, Karida was able to raise $25,000.
During times of injustice, Karida offered others a way to make a difference—and the community rose to the occasion. Inspired by the support of thousands, Karida's future goal is to create her own nonprofit focused on social justice. Check out our GoFindYou page to see more of Karida's story and other stories that celebrate Black joy.
2. This personal trainer is inspiring others through fitness and literacy

From a young age, Goldin Martinez was bounced from foster home to foster home with no end in sight. His luck seemed to change when he was placed with a foster family that loved him and wanted to adopt him. Instead of allowing his foster family to adopt him, the state sent Goldin to live with an abusive family member.
"At 16, I told myself that I was going to be a statistic. I thought I would grow up to be a drug dealer and die in the streets—until my English teacher Ms. Wallace changed my life."
Like many kids, Goldin wasn't interested in reading. That all changed when his teacher Ms. Wallace handed him a copy of Tuesdays with Morrie by Mitch Albom. He pored over the book, absorbing every word and message that it had to offer. From that day on, Goldin's life changed for the better.
Eventually, Goldin became a personal trainer but never forgot his teacher's impact on his life. He wanted to give back to the community and help others—just like Ms. Wallace. Knowing that others didn't have the luxury of affording a personal trainer, he launched a fitness program called Get Focused.
On the first day, only one kid named Jorge showed up after stumbling into the wrong room. Goldin was able to convince him to not only stay but to come back. In just six weeks, Jorge stopped smoking and ditching school. One by one, Jorge's friends started showing up and joining the training sessions. After a short three months, his program grew to 150 kids and eventually became a city-wide initiative.
Despite his success, Goldin wanted to do more. He wanted to combine his passion for fitness, literacy, and community service. That's when inspiration struck. What if he could offer books to those who couldn't afford them? What if the price tag was just five pushups, five jumping jacks, and a sit-up?
Get Focused transformed into a joint literacy and fitness program, where kids of all ages could pay for books with a few simple exercises. To fund this new initiative, Goldin created a fundraiser to turn his dream into a reality. This gave Get Focused the push it needed to help thousands of kids in the New York, Boston, and Newark areas.
Goldin hopes to offer Get Focused across the country and inspire even more lives through fitness and literacy. Learn how you can fundraise for students and teachers in your community on GoFundMe. If you need help with GoFundMe or are wondering how it works, take a look at these answers to common fundraising questions.
3. This man is protecting hundreds of animals from harm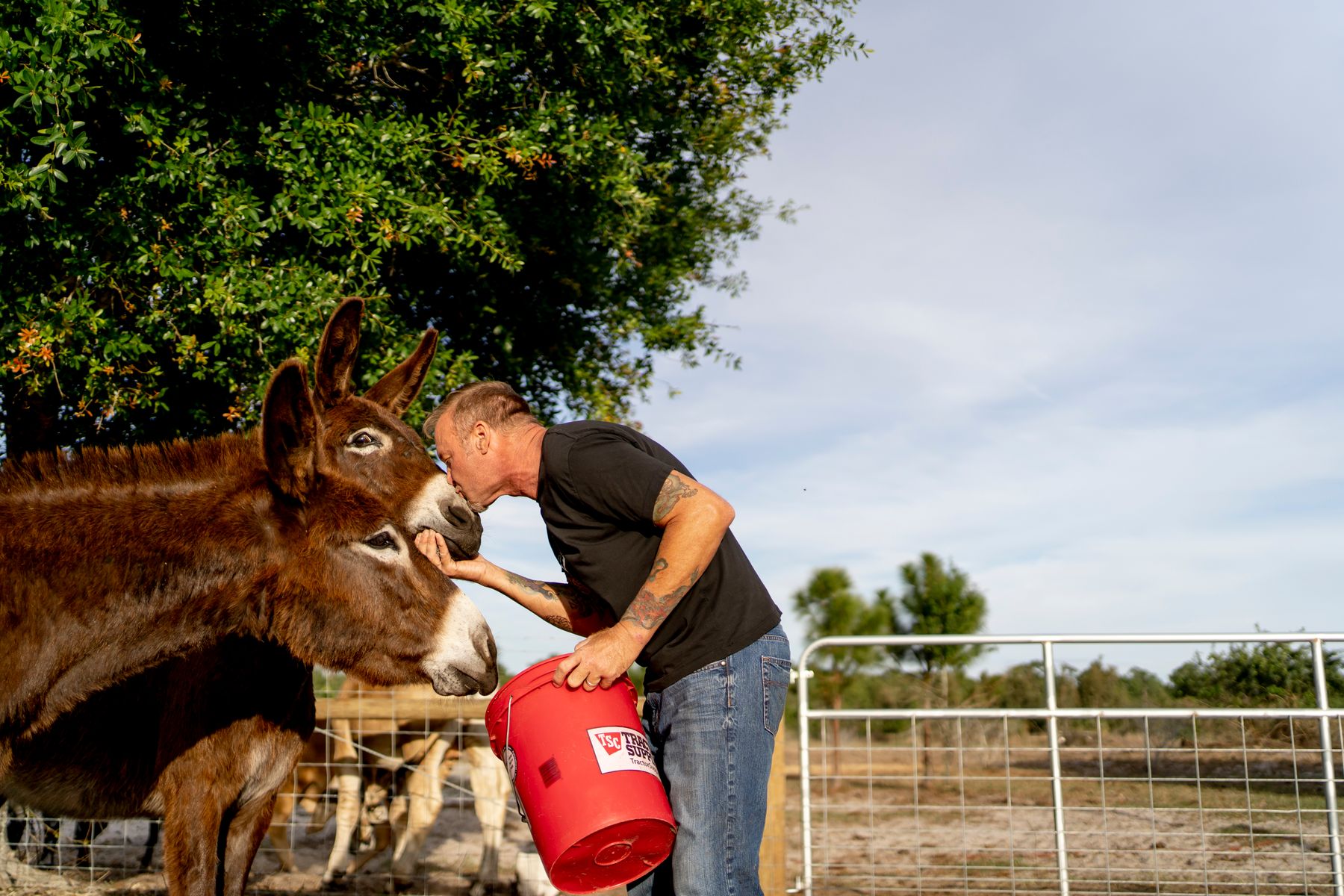 Chris Vane always felt a strong connection to animals, and his love didn't stop at dogs or cats. All animals have a spot in his heart, from cows, pigs, goats, chickens, and more. For years, he mulled over the different ways he could improve their lives. After attending a real estate seminar, Chris came to a sudden realization.
"I started asking myself, 'How do I really want to spend the remainder of my life, and what is my ultimate passion?'" he says. "I couldn't get animals out of my mind, and every thought I had led to specifically rescuing farm animals and opening a sanctuary."
Though his decision was immediate, his animal sanctuary took some time to come together. Chris spent months researching and planning to provide a safe space for abandoned and abused farm animals of cages. He wanted to offer the best sanctuary possible and looked to successful sanctuaries for inspiration. Chris even became a vet technician in order to provide his animals with the best care while reducing veterinary costs.
After months of careful preparation, there was only one thing left to do: Find the perfect place to start building. Chris and his husband Randy found a 30-acre lot in Florida that featured a large pond, an abundance of trees, and space for the animals to roam freely.
Chris named the space Little Bear Sanctuary to honor his late mother Ursula, whose name means 'little bear' in Latin. Shortly after opening, they had an opportunity to rescue two pot-bellied pigs, Willie and Bits. His sanctuary grew from two inhabitants to over 150 different animals.
Chris quickly learned that there were many costs associated with running a nonprofit animal rescue. To help offset his expenses, he set up a fundraiser to help pay for insurance and health bills, as well as a whopping 9,000 pounds of feed every month.
Animal lovers from across the world donated to his fundraiser, allowing him to not only pay for existing costs but also hire additional staff and expand the rescue. Even though Chris created and currently runs the sanctuary, he attributes its success to his generous donors.
"I founded this sanctuary, but this sanctuary belongs to our donors and the supporters. From the $2 donations to the larger gifts, everybody has been so generous and we are so grateful for that."
Little Bear Sanctuary continues to grow, and Chris hopes to give even more animals the opportunity to live the rest of their days in peace and quiet, surrounded by love. His original GoFundMe is complete, but he has started a new fundraiser to help with the sanctuary's ongoing needs. Take a look at other powerful ways you can help animals in need.
4. These brothers are delivering blankets of hope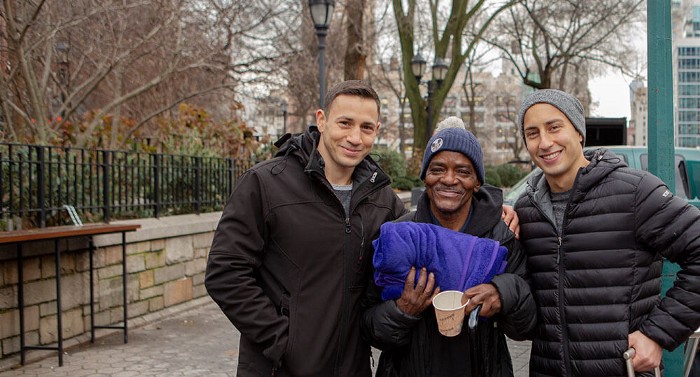 In 2016, Mike and Nick Fiorito had careers that were just taking off. Mike was a part of a fast-growing tech startup and Nick was climbing the ranks at a Fortune 500 company. While their careers were promising on paper, they were deeply unfulfilled by their work.
One hot summer day, Mike looked at all of the miserable faces on his daily commute. He thought that there must be something more to life. The next day, both Mike and Nick quit their jobs in pursuit of more meaningful work.
For the next six months, the two brothers jumped from one idea to the next. Nothing seemed to take off, making the two question their decision to upend their careers.
Then one night, as Nick lay awake in bed, he couldn't shake the image of a man living on the street that he passed on his way to work every day. Every day, Nick intended to stop and help but never did. That night he asked himself, "If I don't do something now, then when?"
He finally heard his calling. As New York was entering the winter months, he wanted to offer those living on the streets a way to keep warm. And so, Blankets for Help was born. But first, he needed a little help to turn his idea into reality.
He got out of bed and started a GoFundMe so he could purchase blankets. With the help of family and friends, Mike and Nick were able to raise an initial few hundred dollars and purchase the blankets they needed. But they also wanted to offer some much-needed hope during the coldest and darkest of times. Together, they gifted handwritten cards to blanket recipients to serve as a small reminder that they were loved and that Mike and Nick believed in them.
In the first year, they handed out 100 blankets to those experiencing homelessness. This simple idea turned into a full-blown movement for love and kindness when a California venture capitalist heard about their project. He offered financial support and mentorship if Mike and Nick were interested. They made the easy decision and were able to grow their program exponentially.
The story didn't end there. Mike and Nick's fifth-grade teacher saw them on the local news and wanted to get involved. Her students wrote inspirational handwritten notes that were given with each blanket, letting those experiencing homelessness know that someone out there was cheering them on.
"Mike and I have this saying we like to live by: The secret to living is giving. The happiness we feel from getting things is very short-lived, but the happiness from giving stays with us for a long time."
What started out as a small act of kindness turned into a movement. Nick and Mike hope to give away even more blankets and involve others in their mission of generosity. Through Blankets of Hope, Nick and Mike were not only able to find purpose but also offer comfort and hope to those who need it most. If you're looking to help people with essentials like rent, food, and utilities, consider donating to GoFundMe's Essentials Fund.
5. This man is bringing his community together through food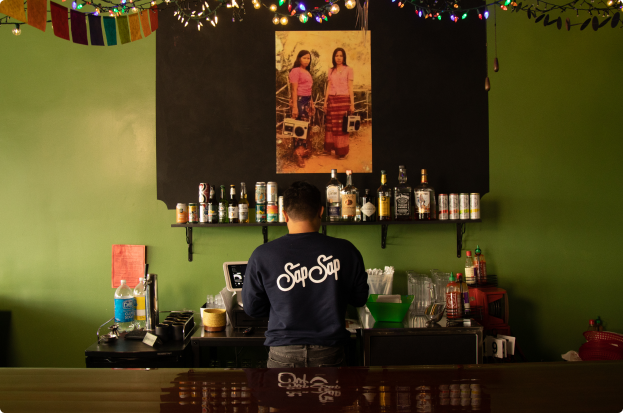 As a Laotion, Alex Hanesakda felt like an outsider growing up in his hometown. After the Vietnam War, his family came to America as refugees. As the only Asian family in their neighborhood, Alex's parents fostered relationships through food, particularly his mom's egg rolls.
Years down the line, an idea came to Alex. He decided to sell his mother's food at breakdancing events around town that benefitted a nonprofit organization in his community. Taking inspiration from his mom's egg rolls and an ambition to create more Lao and Southeast Asian-inspired meals, Alex started his own restaurant called SapSap, which translates to "delicious delicious" in Lao and Thai.
SapSap has been doing well ever since its opening in 2021. Alex started a free meals initiative called PengPeng ("to lovingly care for" in Lao) to give back to his community. PengPeng gives free meals to people experiencing hunger in the neighborhood and US military veterans who visit SapSap.
Alex gave out more than $10,000 worth of food to veterans and hungry people in his community. After doing so, he decided to start a GoFundMe to feed even more people. His fundraiser has raised over $10,000 so far. Alex hopes he can do even more for his community in the future.
"I think an act of kindness spreads like wildfire within the community," Alex shares. "I enjoy helping people out because it makes me feel good. That's how I was raised."
GoFundMe stands with the Asian Americans and Pacific Islanders (AAPI) community and remains committed to rectifying the racial inequalities in our society. Support the AAPI Community Fund to uplift and protect Asian Americans and Pacific Islanders.
Big change starts with small actions
These inspirational kindness stories serve as a reminder that each and every one of us has the power to drive change. Whether you start a virtual food drive or help an animal shelter, you can inspire hope in those who need it most. Your support will benefit the millions of individuals needing help this holiday season, from housing costs to disaster relief and more. Check out our holiday giving guide for ways to change someone's life while experiencing the joy of giving back.