Breast Cancer Fundraising Ideas: Top 9 Ways to Raise Money
For women in the US, breast cancer is the most commonly diagnosed type of cancer. According to breastcancer.org, one in every eight women will develop invasive breast cancer during her lifetime. While research is advancing and new treatments are giving patients hope, the fight against breast cancer is something that no one should have to go through alone. If you or someone you love needs extra support in the fight against breast cancer or wants to raise funds to further research, give one of these breast cancer fundraising ideas a try.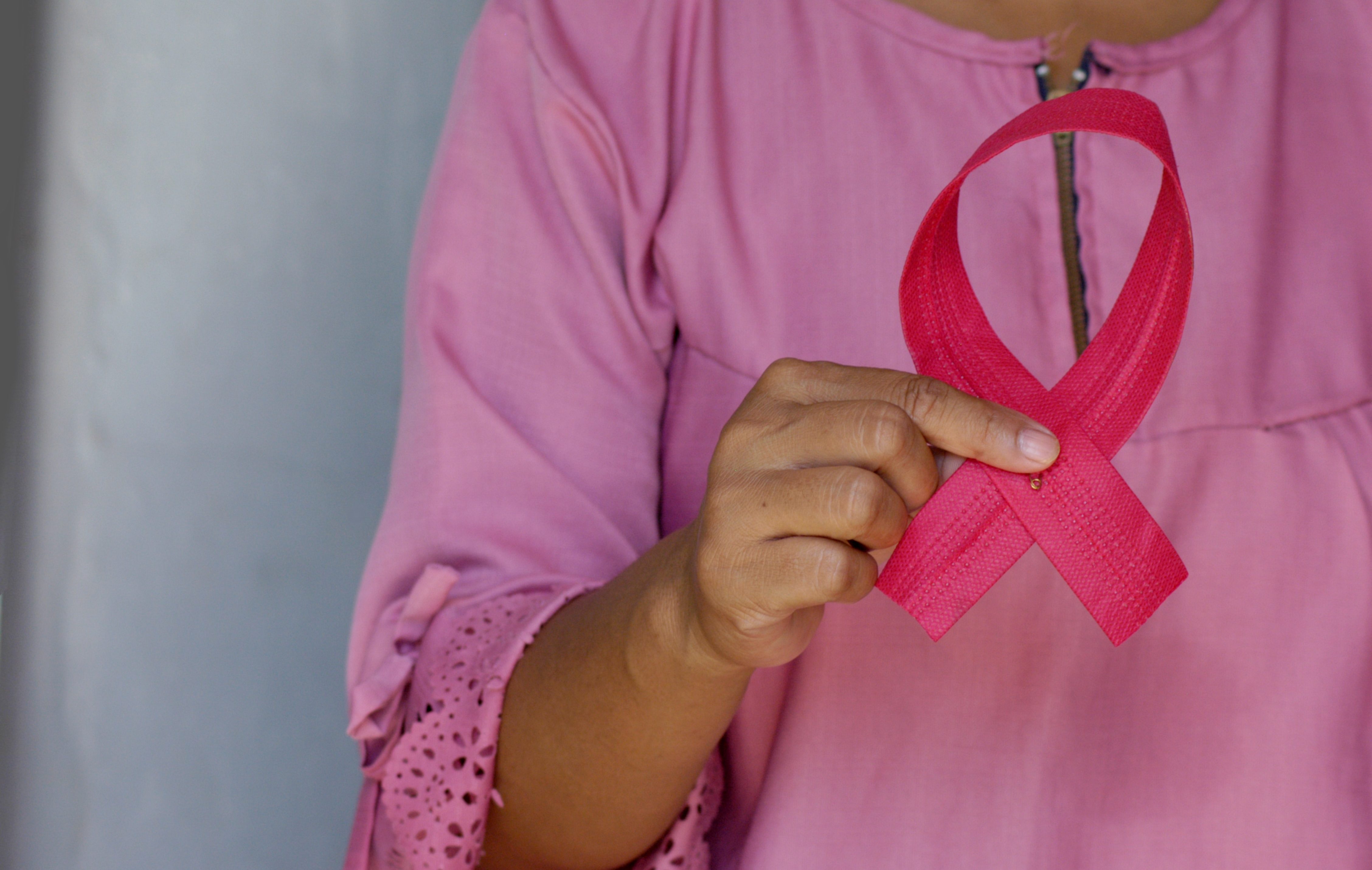 Support breast cancer patients through crowdfunding
You can join the battle against breast cancer by utilizing crowdfunding and its ability to harness the power of social networks to attract donations. By fundraising for breast cancer, you are helping to improve survival rates and impact the lives of thousands of women fighting the disease. Help ensure that finding a cure for breast cancer remains a vital cause in the public eye and support those you love who are battling the disease. Here are some ways GoFundMe makes it easy to raise money to aid in the fight against breast cancer:
You can raise money quickly, safely, and securely online.
Funds can be deposited directly into the beneficiary's bank account so that funds can immediately be used for treatment costs.
It's easy to share updates about the progress of your fundraiser with friends and family via social media and email.
Top 9 breast cancer fundraising ideas

1. Race or walkathon
Hosting a race or walkathon is a very effective way to gather members of your community for a very important cause, and it helps promote healthy activity.
Schedule the event with enough lead time so that participants have an ample amount of time to train, if necessary.
Encourage participants to make a donation to your online fundraiser as an optional cost for participating.
Ask participants to share your fundraiser with their social networks to further the reach of your fundraiser.
2. Luncheon or tea party
Host a luncheon or tea party, gathering friends and family to enjoy a luxurious spread of pastries and tea.
You could make it a themed event and ask people to arrive in fun attire.
Host your tea or luncheon at someone's house to allow for a more personal environment.
Ask everyone to make a donation to your fundraiser as admission to the event.

3. Haircut party
Do you have a favorite salon or stylist? Think about asking if they're willing to put together a salon-based party.
The salon could offer flat-rate cuts, color, or other services for a day, with all or a portion of the proceeds going to your breast cancer fundraiser.
To increase the number of people participating, ask the salon if you can leave flyers promoting your event.

4. Bake sale
Everybody loves baked goods, especially if they're for a good cause. Here are a few tips for your bake sale:
Ask friends and family members if they can each bake one treat as a donation to your cause.
Set up your stand at a sporting event or local school.
Make sure to have a sign or flyer letting people know that proceeds will go towards your breast cancer fundraiser.

5. Host a car wash
There's a reason car washes are among the most common types of breast cancer fundraising events—they're a great way to get donations!
Ask friends and family members to donate their time to come out and help wash cars.
Strike up a conversation with people getting their car washed and share your cause with them.
Have a phone or tablet on hand so donations can be made directly to your fundraiser.

6. Bowling for breast cancer
Reach out to see if your local bowling alley would be willing to donate the use of several lanes for you to host a fundraising event.
Invite friends, family members, coworkers, and community members to come and bowl to support breast cancer survivors.
Challenge participants to donate money that matches their bowling score for the evening.
As admission, come up with a suggested donation amount that can be made to your online fundraiser. Take breast cancer fundraising even further by asking participants to donate during the event from their mobile devices.

7. Pink party
Host a party that requires guests to wear pink clothing and serve pink food and drinks.
Ask attendees to pay a set admission fee to the party through a donation to your online fundraiser.
At the party, have raffles and auctions for items donated by community members and local businesses.
8. Flower fundraiser
Contact a local florist to see if they would be willing to partner with you to hold a breast cancer awareness fundraiser around a holiday such as Mother's Day or Valentine's Day.
Ask if the florist will donate a percentage of all red or pink roses sold to your fundraiser.
In turn, they will receive an advertisement from you as you spread the word about your fundraiser.
9. Garage sale
Ask your family, friends, and neighbors to participate by donating items for a garage sale.
Make signs notifying everyone that all proceeds from your garage sale will benefit your breast cancer awareness fundraiser.
Leave a donation jar visible so that people can make additional cash donations.
Promote your garage sale on your social media networks and ask your local online paper to run an ad for extra exposure.
Raise money to aid in the fight against breast cancer
From funding breast cancer research to raising money to pay medical bills for yourself or a loved one, GoFundMe is here to help every step of the way. Starting a fundraiser is quick and easy. Sign up today to get started.