Learning & Education
An opportunity for education is an opportunity for a better life—and that chance has never been more in jeopardy than it is today. Countless students lack access to the essential tools they need to learn remotely, and teachers are struggling to protect in-class students from COVID-19. Donate now and create a brighter future for kids, teachers, and entire communities.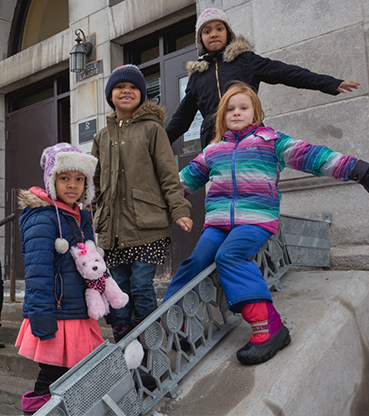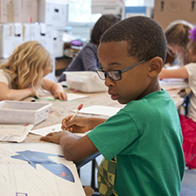 How does this cause work?
Give a donation
Make a tax-deductible donation to the Learning & Education Cause to give students and teachers the tools they need for success.
We pair your donation with urgent needs
GoFundMe.org, our 501(c)(3), turns your donation into grants for people and charities in need.
See the impact of your donation
We'll regularly send you stories from the people and charities you've helped so you can see how you've made a difference.
Meet some of the people behind the cause
Hear the powerful stories of the people you've helped and those making a difference
See a few of the fundraisers in this cause
People you're helping
[campaigntiles urls="desksforthekids,qtbipoc-diversity-education-resources-k12,20rjwcnws0,covid-19-bottle-filling-stations"]

Help Support Autism Acceptance Around the World!

Funds go to Global Autism Project

Support Pratham Digital Learning Communities

Funds go to Pratham USA

A Proposal for Black Architecture: Unearthing the Black Aesthetic

Funds go to A D Architecture and Design Museum Los Angeles

Sisulu-Walker Charter School – Learning Tools

Funds go to Sisulu Childrens Academy-Harlem Charter Public School

Donate
Donate to help students and teachers get the supplies and care they need
Follow
Get updates about the impact of your donation and hear from the people you've helped
Subscribe to GoFundMe Causes
Be the first to find out about impact, updates, and partnerships.
Explore other areas where you can make an impact