How to Raise Money for a School Trip: 8 Quick & Easy Ideas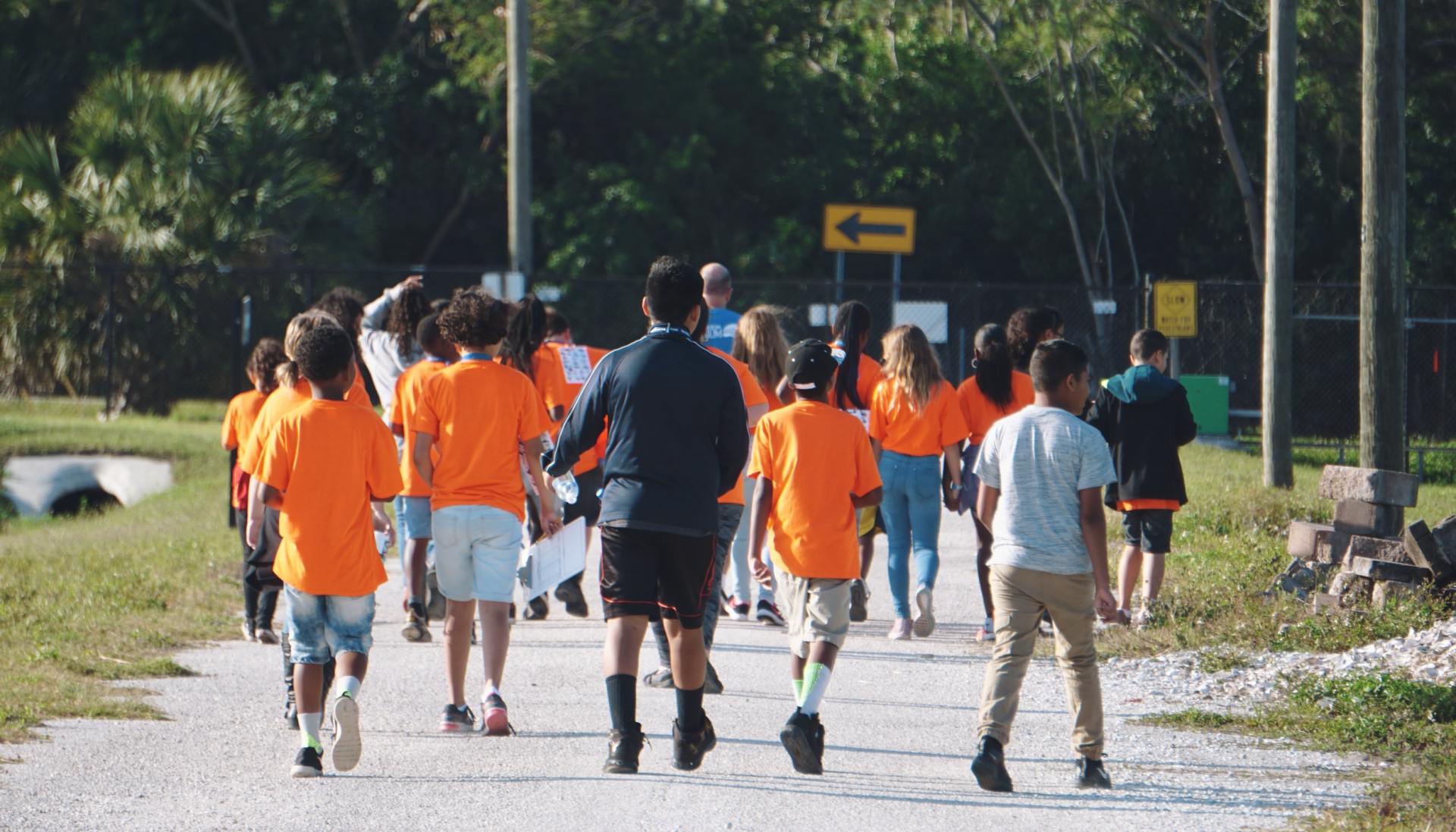 A school trip is a fun and educational experience for students to learn about a variety of topics and interact with each other. The memories students gain from school trips are some that can last a lifetime. Unfortunately, school trips can be expensive though. The quickest way to raise money for a school trip is to start a fundraiser. The money that is raised can help with items ranging from travel, accommodation, and food and beverages. Check out our list of school fundraising ideas that will guide teachers, parents, and students on how to raise money for a school trip.
How to fundraise for a school trip by yourself
Whether you're a teacher, parent, or student, fundraising for yourself can be intimidating, but it's not as hard as you think. Use these individual fundraising ideas for school trip to raise money and reach your goal. Once you've decided on which idea you want to try, check out our blog for easy steps on how to raise money online.
1. Try crowdfunding
Crowdfunding combines the power of social networks and the internet to help people raise funds. Consider using GoFundMe to crowdfund for your school trip. To ensure your fundraiser is a success, it's important to create a captivating fundraiser story and to share your fundraiser on social media. Below are some ways teachers, parents, and students can raise money for a school trip via crowdfunding:
2. Get crafty
This can be in whatever form you'd like. Get creative and make things that you can sell.
This could be knitting, creating postcards, or making Christmas cards.
Reach out to your school and local community to get the opportunity to sell your items.
If your school is putting on a fair, this is a great opportunity to showcase your items to raise money.
3. Go dog walking
Dog walking is an effective way to combine some light exercise and fundraising, especially for those who are dog-lovers.
Use your network by asking your peers and parents of peers who own dogs.
This can be a fun experience while simultaneously making some extra cash.
How to fundraise for a school trip with your peers
For students, gather small groups of your friends and classmates and get them involved in fundraising for a school trip. For teachers, reach out to other educators and collaborate with students. Assembling a team to raise money together is an enjoyable and rewarding experience. Do you plan on fundraising for a high school group trip? Or maybe you plan on doing some school group trip abroad fundraising? If you fall into one of these categories or are looking for senior trip fundraiser ideas, the following are superb ways to raise money.
4. Clean up your neighborhood and recycle
Suggest fundraising by collecting recyclable items and taking them to local depots in exchange for money.
This simultaneously has good ecological benefits.
A cleanup is something that can be done as much or as little as one wants.
5. Be a reading buddy to a younger student
Set up a reading buddy plan or do this one-on-one and ask for small donations for your time.
This can either be set up within your school or within the community.
If you have younger siblings, ask their friends' parents.
Do this with a group so you can all chip in some of your time.
6. Host a book sale
Get together with friends and see if you want to buy books from each other.
It's a cheaper option than buying new books, and you can raise money while doing it.
Reach out to those beyond your peer group to see if your unwanted books are of interest.
How to fundraise for a school trip with your parents
Tap into your support system for help with fundraising. Your parents will be able to offer fundraising tips and encouragement as you raise money for a school trip. The following works as both elementary school trip fundraising ideas or fundraising ideas for middle school trip.
7. Face-to-face fundraising
Go back to basics and go door-to-door knocking in your local community.
Go with a parent for safety and company.
This can also act as some parent-child bonding time.
Use your and your parents' network to go to local businesses and friends that may be willing to donate.
8. Backyard sale
Help your parents clear out the house and sell any unwanted goods.
This is an excellent way to help your family tidy up and raise some money from it.
Find a community sale, see if your school is hosting a fair, or host the sale in your own backyard.
Start raising money today for a school trip
Going on a trip for school is a once-in-a-lifetime experience. Now that you know how to raise money for a school trip, choose one of these ideas and start fundraising for students and teachers. With GoFundMe's advanced tools, you'll be able to easily spread awareness of your fundraiser to increase donations. Whether you crowdfund for teachers, fundraise for yourself, with peers, or with parents, start a GoFundMe today and reach your fundraising goals for your next school trip.