How to Help Hurricane Victims Recover and Rebuild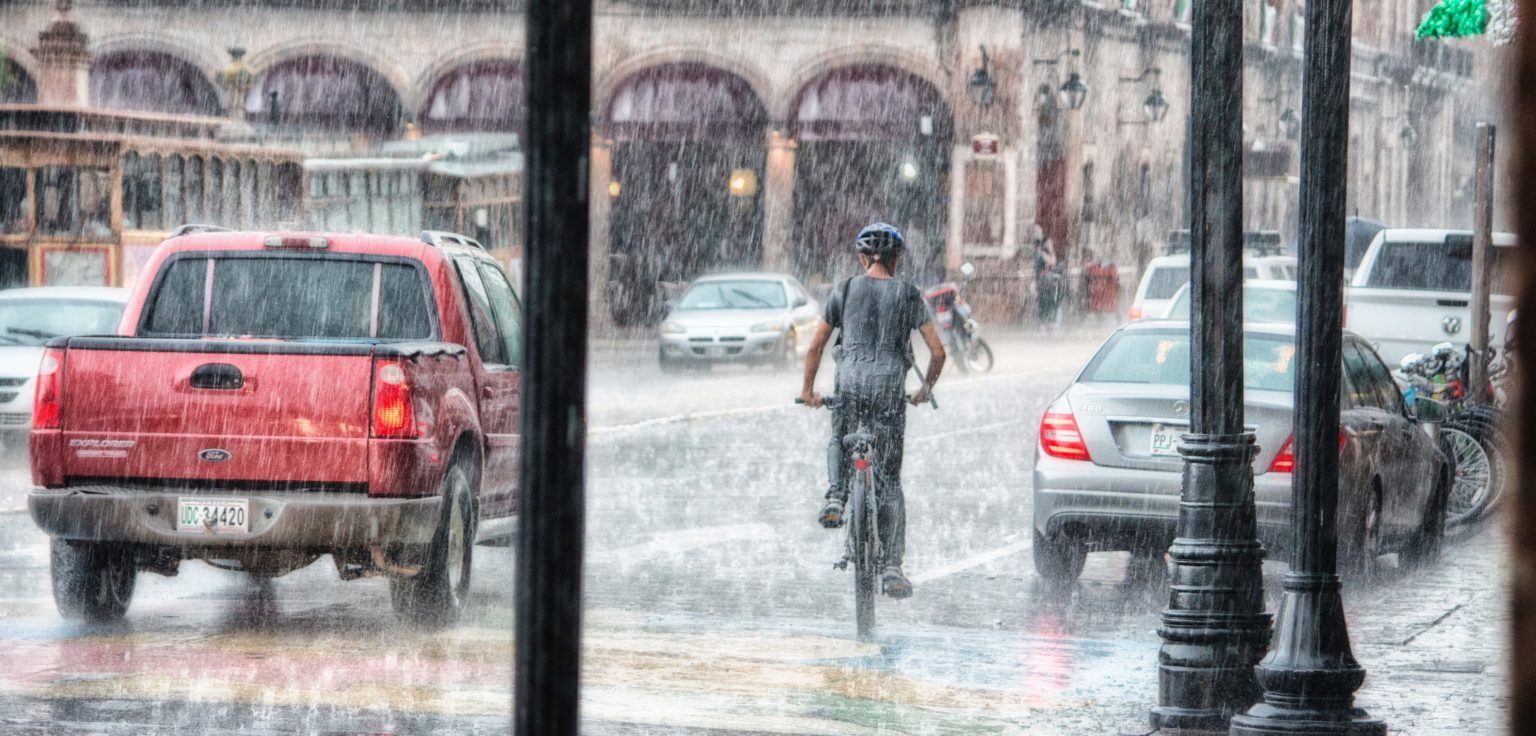 Experiencing the wrath of a hurricane first hand can be a harrowing experience for even the most prepared. And getting through the event is only half the battle. For many, the recovery process can feel like going through a second natural disaster.
Thankfully, there are resources out there to help hurricane victims get back on their feet. From relief workers to individual volunteers, there are plenty of people who want to lend a hand. If you're among those wondering how to help hurricane victims recover, this disaster relief guide lists the best ways to make a difference.
Five startling hurricane facts
Over the last two to three decades, rising sea levels and increased ocean temperatures have led to more severe storms across the globe. From Hurricane Katrina in 2005 to Hurricane Harvey and Irma in 2017, the last decade has produced some monster storms in the US.
This year, Hurricane Florence dumped over 18 trillion gallons of rain on the Carolinas and surrounding states in one single week, according to CBS. The very next month, Hurricane Michael pounded the Florida panhandle and was named the strongest storm to make landfall in the continental US since 1992, according to CNN.
Scientists warn that if we don't take action to reverse climate change, extreme weather will only continue to worsen. Below are some other startling facts about hurricanes.
Hurricane relief organizations
In the event of a hurricane, government workers, religious organizations, and organizations for hurricane relief step in to assist with recovery efforts. If you know someone who has been personally affected by a hurricane, you can point them in the direction of these below resources.
FEMA grants
FEMA provides assistance to those affected by a presidentially declared disaster. The agency provides help in the form of temporary housing, housing reconstruction, cleanup, medical expenses, and childcare, just to name a few. To apply for assistance, you'll need to fill out an application on FEMA's website.
Disaster loans
The Small Business Association (SBA) provides low-interest loans to businesses, private non-profits, homeowners and renters. The association also offers economic injury loans, which help people who have suffered financially because of a hurricane, regardless of physical damage. For eligibility requirements and information on the application process, visit the SBA's website.
American Red Cross
Known for its rescue and recovery efforts, the American Red Cross is a reliable source of aid for those suffering after a natural disaster. The nonprofit provides everything from evacuation shelters to food and water to medical care. To find an emergency shelter or learn about applying to the organization's financial assistance program, visit the American Red Cross website.
Donating to hurricane victims
Recovering from a hurricane can be a long, arduous process, especially for those who aren't prepared with a disaster survival kit or insurance. From days after the hurricane to months later, communities need help picking up the pieces. Here are some of the most effective ways you can help.
Send cash
While rounding up used items like coats and blankets for victims might seem like a good idea, relief organizations advise against it. These types of donations, including food and water, can clog up distribution channels and create more work for relief workers, according to NPR. Cash donations to a nonprofit involved in recovery efforts are one of the most effective ways to provide immediate help to those in need.
Donate blood
By donating blood through the American Red Cross, you can save up to three lives. The entire donation process takes 45 minutes, but the actual blood donation is just 8-10 minutes. This simple but powerful gift can truly have a lasting impact. To find your nearest Red Cross, visit the Red Cross website.
Donate your time
If you're near the affected area and want to help firsthand with relief and rebuilding efforts, there are numerous reputable organizations you can partner with. Nonprofits like Habitat for Humanity work to provide safe and reliable shelter for victims, while organizations like Airbnb sometimes offer a special way for hosts near an affected area to open their homes to those in need. If you need help finding charities to work with, take a look at our blog post "How to Find Charities Near me?"
Use GoFundMe to start a hurricane relief fund
After a hurricane strikes, it's crucial for communities to receive financial assistance right away. While the government offers grants and other financial assistance to individuals and small businesses, the application process is typically quite long and grants can be competitive. Everyone from small business owners to individuals have turned to crowdfunding to receive hurricane relief donations right away.
Starting a fundraiser on GoFundMe takes just a few minutes, and our platform makes it simple to share your fundraiser with everyone you know. Our fundraising platform means you can keep more of the donations you receive, so you can help more people who need it most.
Here are a few of our favorite fundraising ideas:
Start a relief fundraiser for someone in the community who was affected by a hurricane.

Fundraise to help a business rebuild.

Contact city officials and find out what is most needed in recovery efforts, then start a fundraiser based on community needs.

Launch a fundraiser for your favorite nonprofit that is helping in the wake of the natural disaster.
If you're hungry for more resources on crowdfunding for natural disasters, these other blog posts might be for you:
Hurricane relief fundraiser examples
Hurricanes caused widespread destruction in these communities, but these community members met the challenge of rebuilding their homes and lives with strength and resilience. GoFundMe helped ease the financial burden for them, making recovery and relief efforts that much easier.
After Hurricane Florence dumped an estimated eight trillion gallons of rain on North Carolina, few towns escaped widespread flood damage. The Forsythe family was among those whose home was severely damaged by rainwater. Unfortunately, the family didn't have flood insurance since they were told they were not in a flood zone. To completely rebuild their downstairs and replace the roof, the family started a GoFundMe. Friends and family members donated over $18,000 to help the Forsythes start over.
Beloved community members Joe and Pam received an unexpected surprise from Hurricane Michael when it swept through Tallahassee in October of 2018. The powerful winds flung a giant pine tree across the roof of their home, causing about $45,000 worth of damage. Due to a mixup with their insurance coverage, none of the damage from the tree was covered. Their friend Wendy stepped up and started a GoFundMe for the couple to help with repair costs. The fundraiser brought in over $18,000 in less than two months.
The Citarelli family realized the true extent of Hurricane Florence's destruction while watching the local news. After evacuating their home, they later saw the gray and white structure of their house on the television, submerged up to its roof in flood water. Without flood insurance or support from FEMA, they started a GoFundMe to cover rebuilding expenses. Their fundraiser raised an astounding $27,045 in just a few months to help them repair their house.
Help hurricane victims rebuild
In the aftermath of a hurricane, rebuilding can be a difficult and costly process. Thankfully, there are many ways to help hurricane victims, whether it's donating to them directly or starting a fundraiser to get others involved. If you'd like to make a difference for a family, business, or an entire community, sign up to create a fundraiser to raise hurricane relief funds on GoFundMe today.