Emergencies & Accidents
Help yourself, your relatives or friends. Get help paying for emergencies & accidents with free fundraising.
Start fundraising in minutes.
No deadlines or goal requirements.
Get the Help You Need
What do you do when faced with a serious accident or emergency? With a GoFundMe crowdfunding campaign, you can turn to friends and family for financial support.
Crowdfund for Rebuilding
Whether it's a fire, a flood, hurricane, earthquake or any other natural disaster, a GoFundMe campaign can help you and your family get back on your feet.
Focus on Recovery
It's hard enough being the victim or survivor of a disastrous event. Help neighbors or loved ones get relief by fundraising for their temporary housing, immediate supplies, and recovery.
Why GoFundMe?
World's #1 fundraising platform
Start a campaign in minutes
Emergency relief campaigns have raised millions of dollars on GoFundMe
No deadlines or goal requirements
Expert advice, 24/7
Start a GoFundMe
"Though the house still needs to be reconstructed on the inside, generosity from family and friends has made it possible for Tristan and Kelsey, who lost nearly all belongings in the Baton Rouge flood, to have a home to move back into. THANK YOU to the 99 donors who have helped us reach our goal."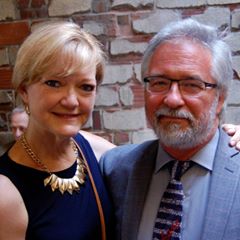 Mary G. raised $10,000
on GoFundMe