Three Ways You Can Help Save the Polar Bears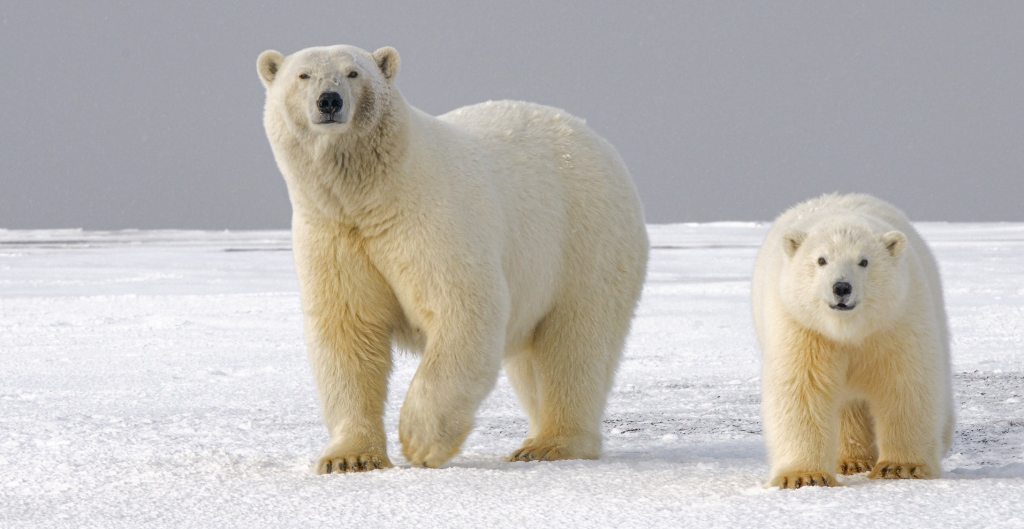 Due to rapid changes in our climate, the habitat that polar bears call home is quickly disappearing. Polar bears are critically important in balancing the Arctic food chain, and much of the ecosystem would be thrown out of balance without these unique animals. If we do not take action now to save the polar bears, their population will decline by at least 30% by 2050, according to new research. Read on to learn how to help save polar bears and protect the environment.
Polar bear facts you should know
If we don't do something soon, polar bears are at risk of becoming endangered—or even extinct. Here are five polar bear facts you should know:
How to help polar bears
There are many things you can do to help protect one of our planet's most unique animals. From fundraising for environmental charities to reducing your carbon footprint, learn how to save polar bears from extinction with three ideas.
1. Volunteer your time
Depending on where you live, you can also volunteer with any of the following organizations that help polar bears:
2. Help fight climate change
Polar bears are just one small part of our environment that need protecting. From saving our honeybees to protecting the ocean, many areas of our planet need relief from the effects of climate change. To make an impact no matter where you live, consider doing one or more of the following to prevent global warming:
3. Raise money for an environmental charity
There are many charities that support both the environment, as well as polar bear conservation. Online fundraising for environmental charities can be fun and easy, and is a great way to include family and friends in your efforts to protect the planet. Use these top fundraising tips to make sure your fundraiser is a success:
Fundraisers helping to protect the polar bears
People all over the world are concerned about the survival of polar bears, and are using crowdfunding to make a difference. Take a look at two examples of how others have used fundraising to support a cause they care about.
The Cochrane Polar Bear Habitat in Canada is home to five polar bears who cannot survive in the wild. In addition to full-time polar bear care, the Habitat also partners with scientists and biologists to research how polar bears are affected by climate change. When a storm damaged their polar bear enclosures, a manager there started a fundraiser to help with repairs. The organization raised over $4,000 to successfully restore the enclosures.
Rachel, a mountaineer and writer, started a fundraiser to support a trip to the arctic for herself and four other women. The goal of the expedition was to document climate change in the arctic and assist with research, including monitoring polar bears and their behavior. Rachel raised nearly $2,000 to support her trip.
Polar bears need your help today
Polar bears are a critical part of the Arctic food chain, keeping both the seal and fish populations in check. Without these top predators, the Arctic ecosystem would be thrown out of balance—possibly change permanently. Sign up and start your fundraiser through GoFundMe today, and take a stand for the polar bears who share our planet.