Three Ways to Cover the Cost of Alzheimer's Disease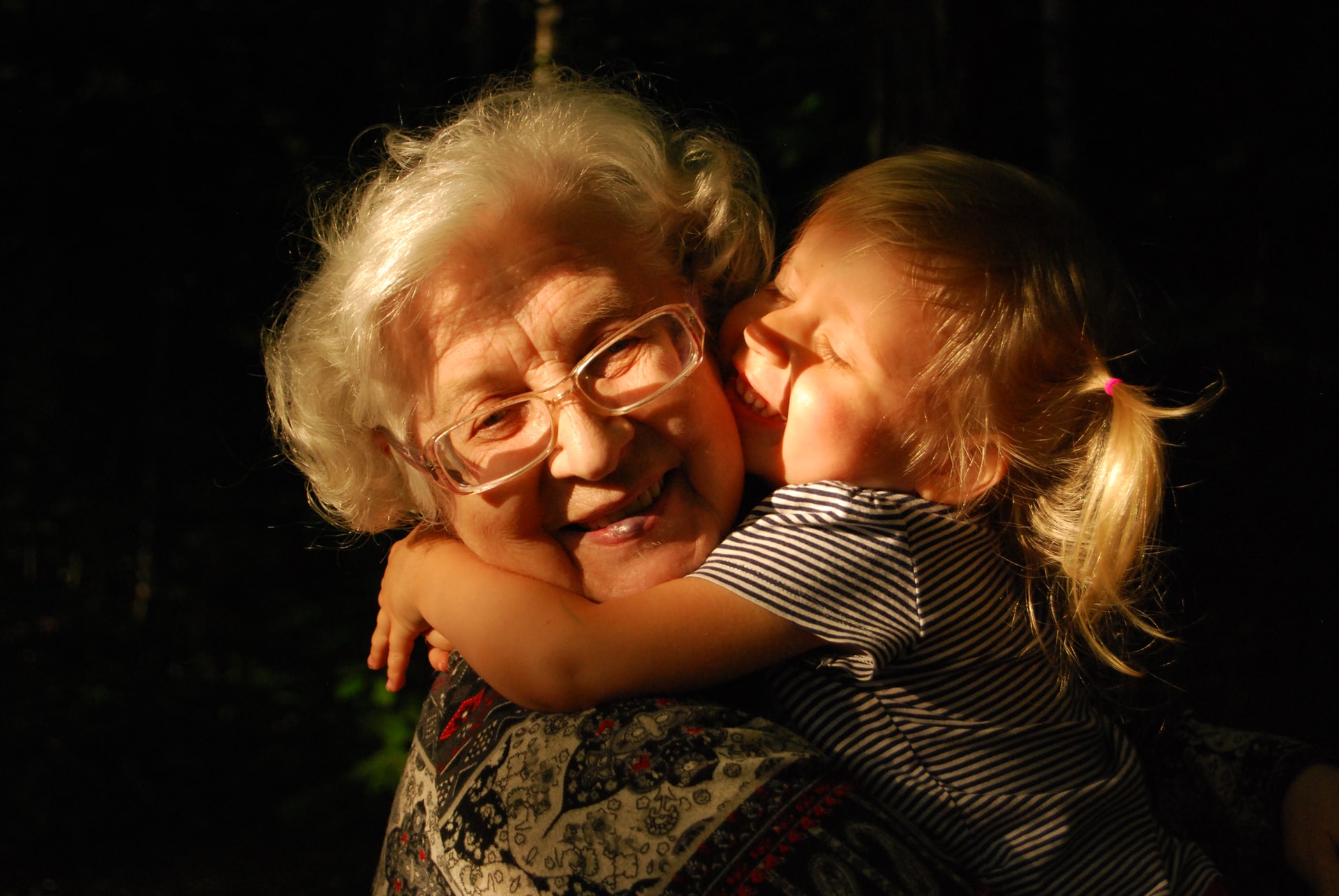 "There's no way around it: not only is Alzheimer's an incredibly devastating disease, but it's also one of the most expensive conditions to manage. When you're watching your loved one suffer, it can be difficult to know how to help. Because the cost of Alzheimer's care is so high, the options may feel overwhelming. You want what's best for your loved one, but even the most careful savers have trouble covering the cost of Alzheimer's disease. This is especially true if your senior needs a long-term stay in a nursing home or memory care facility. When planning care, you may be asking how much does dementia care cost, really?
The breakdown below explains Alzheimer's disease and examines costs associated with Alzheimer's care. These prices may seem impossible on your budget, but don't give up hope. There are three ways you can cover the cost of Alzheimer's disease and other types of dementia care.
What is the difference between Alzheimer's and dementia?
People often use Alzheimer's and dementia interchangeably, but they are not the same.
Dementia is a general term for a decline in mental function. The difference between dementia and Alzheimer's is that dementia is a symptom or condition, not a disease itself. In contrast, Alzheimer's is a progressive disease that causes changes to the brain.
Over time, people with Alzheimer's may experience memory loss, difficulty with movement, and behavior changes. Because the disease impacts every part of daily life, people with Alzheimer's often need long-term, full-time care.
What is the average cost of dementia care?
The main costs associated with Alzheimer's disease
If you're wondering how to cover costs associated with Alzheimer's or dementia, know that you are far from alone. Data from the Alzheimer's Association suggests that in the US around 5.8 million people over age 65 lived with Alzheimer's in 2020.
Care costs depend on your location, the level of care, and whether that care is at home or in a facility.
The figures below give an overview of the cost of Alzheimer's and dementia so you can start a care plan:
Average costs for

assisted living

and nursing home facilities in the U.S. are $4,000 per month. Many facilities offer

memory care

, which is care tailored to the specific needs of people with Alzheimer's and dementia. About three-quarters of senior facilities are equipped to care for people with dementia.

Memory care

usually adds between $1,000 and $4,000 to total monthly costs. Costs vary based on where you live and the intensity of care you or your loved one needs.

All together, average annual

monetary costs

associated with Alzheimer's and dementia ranged from almost $42,000 to over $56,000 per person.

Because nursing homes are so expensive, many people with Alzheimer's hire home health aids for part-time, in-home care. The median national

cost of care

for home health aids is over $4,500 per month.

Although home health aids are more affordable than nursing homes, most aids only work part-time. Family or friends may fill in to give informal unpaid care when the paid care worker is off.

Examples of informal care include the son who helps his mother get out of bed everyday or the daughter who is helping her father find a nursing home. Over 16 million people are unpaid caregivers for someone with

Alzheimer's

.

The Alzheimer's Association's 2019

facts and figures

report estimated that caregivers for people with Alzheimer's and dementia worked 18.5 billion hours. This work was valued at $234 billion.

That same organization's

2020 report

, the lifetime cost of care for someone with dementia is over $357,000. This figure includes people who get care at home and those in residential facilities.
The figures above are just an estimate of possible Alzheimer's care costs. You may worry about affording care for a loved one with dementia, especially if their quality of life is suffering.
That said, there are ways to pay for care. Many have used the three strategies below to cover the cost of Alzheimer's disease.
Three ways to pay for the cost of Alzheimer's disease and dementia care
1. Apply for an Alzheimer's care grant
Financial help for seniors can include food assistance, transportation, and help to pay medical bills. There is also help available for care beyond basic necessities. Three groups in the U.S. offer financial aid (grants) to people with Alzheimer's and their families. The most common grant is for respite care. Respite care grants give informal caregivers time off to relax and recharge. Grant recipients are matched with home health aids, adult day care, or assisted living. Grants cover both short-term and year-long help.
The

Alzheimer's Association (AA)

administers respite care grants through local chapters. Respite Grant Program. Use AA's

find your local chapter

page to connect with a chapter in your area.

The

Alzheimer's Foundation of America (AFA)

also funds Family Respite Care Grants. AFA partners with local organizations to pay for a temporary care in-home or at a facility. Applications can be submitted through an

AFA member organization

.

In addition to these big-name organizations, the nonprofit

Hilarity for Charity (HFC)

sponsors respite care. Founded by actor-comedian Seth Rogen and his wife Lauren Miller Rogen, the group partners with Home Instead Senior Care to provide in-home support for people with dementia. More information on the

grant program

can be found here.
2. Raise money through friends and family who want to help
It can be painful to watch your loved one's health and quality of life worsen over time. It takes a lot of time to apply for grants and government benefits, and there's no guarantee you'll be approved for funding. Crowdfunding is one of the most efficient ways to get help covering the cost of Alzheimer's.
Crowdfunding allows you to reach out to friends, family, community, and kind strangers to ask for immediate support. It may feel embarrassing or shameful to ask for assistance at first, but you may be surprised by people's generosity. Millions have already used crowdfunding to pay for a nursing home, cover out-of-pocket medical expenses, and provide coronavirus relief for seniors.
If you start a fundraiser to cover costs associated with Alzheimer's or dementia, don't be afraid to explain your situation and your needs. Everyone needs help at some point, so it's likely your ask will resonate with others who have struggled with the same issues.
Here are some fundraisers that have helped cover the cost of Alzheimer's disease:
Richard was diagnosed with Alzheimer's in 2017 after showing memory loss for a few years. His advancing condition made him aggressive towards his children and his wife. He needed help with daily activities like toileting. Richard's son James used crowdfunding to raise over £1,515 for Richard's transition to a supportive facility.
Ana Cristina's family is coming together to support her after her husband and main caregiver died late last year. They reviewed their beloved grandmother's finances and found that Ana Cristina doesn't have enough savings to get the memory care she needs. Her daughter is now the primary caregiver while the family fundraises to pay for a nursing home. They've already raised over $2,000 in pursuit of their goal.
The children of Judy Fraley, a senior with advanced Alzheimer's, needed help to cover the initial cost of a memory care facility for their mom. The family found a welcoming facility near Judy's husband with open visitation hours, so he could go see her anytime. The goal was $8,000, but they wound up raising over $12,000 for Judy.
3. Become a paid caregiver yourself
There are two public healthcare programs that cover U.S. citizens and some non-citizens. Medicare is open to people over age 65. Medicaid is open to low-income people of all ages.
Medicaid has a program that lets family become paid caregivers for a relative with dementia. The program is called Medicaid Home and Community Based Services Waivers (HCBS Waivers). It gives your loved one with Alzheimer's a budget, or allowance, for paid care. The caregiving family member is then paid from the allowance. States administer HCBS Waivers, so contact your state's Medicaid office for more information.
It's important to note that Medicaid has strict income and wealth requirements. It only covers healthcare if you have less than $2,000 in assets like savings, stocks, and bonds. Here is a full breakdown of Medicaid eligibility if you think your loved one may be covered.
Help your loved one live comfortably
Planning Alzheimer's and dementia care for your loved one can be an emotional process. Besides grants and government aid, crowdfunding can lessen the financial burden on families. Most importantly, crowdfunding can provide your loved one with a better quality of life. It's never too early to secure care for your loved one, so if you're thinking of starting a fundraiser, now is a good time.