Medical, Illness & Healing
Raise money for medical bills and expenses.
Medical Expenses
From doctor's bills and insurance co-pays to travel costs and lost wages, get the financial assistance you need with a GoFundMe crowdfunding campaign.
Easy Crowdfunding
Whether you, a family member, or a friend is the patient, get help paying for medical bills, experimental drugs, alternative treatments, and more.
Fight Cancer
Get support in finding the cure, whether it's a personal battle with cancer, a campaign for a charity, or for a friend going through a tough time.
Why GoFundMe?
Start fundraising for medical bills in minutes
Medical campaigns have raised millions of dollars on GoFundMe
Faster and easier than traditional fundraising
No deadlines or goal requirements
5-minute email support, 24/7
Start a Campaign
"We are raising money for my husband's cancer treatment. People are so responsive! I never in a million years would have thought to ask others for help. This is the most extraordinary sense of community I have ever experienced."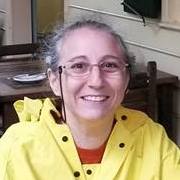 Beth M. raised $4,000
on GoFundMe