"I really, really wish that one day, I can help every veteran."
When four-year-old Tyler Stallings watched a video about veterans living on the streets, he knew that he had to do something to help. He asked his mom if they could build them homes. She told him that wasn't possible, but they would find another way to help. So they went to the store, loaded up on clothes and toiletries, and headed to local shelters. Three years later, Tyler has now helped over 2,000 veterans—and he's just getting started.
"On a whim, I showed Tyler a video about service because we're from a family of veterans," says Tyler's mom, Andrea. "I wanted to show him the sacrifices that people make to serve our country."
"When my mom said we couldn't build homes for the veterans, I came up with an idea where we could give them Hero Bags," says Tyler. "The bags have clothes, shoes, snacks, toiletries, soap, a toothbrush, toothpaste, lotion, shaving gel, hand sanitizer-all the regular things people need."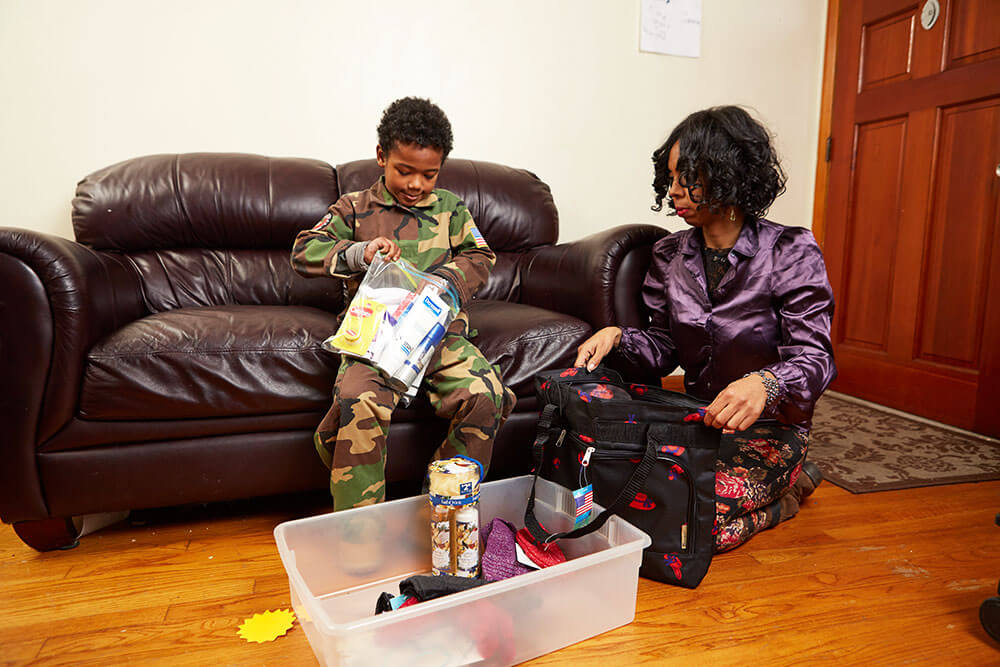 Three years have passed since Tyler handed out his first Hero Bag, and he's still going strong. Recently, he even partnered with a mattress maker to donate 250 mattresses to homeless individuals living in the Maryland Center for Veteran Education and Training (MCVET) on World Homelessness Day. But it hasn't always been smooth sailing for this kid hero.
"At first, it was hard for people to take a four-year-old seriously," says Andrea. "It took me a while to find a shelter that would let him come in and help. But when shelters like MCVET finally did, they loved having him there. It's nice to have a child in an environment like that. We would take them care packages with toiletries and grooming products to thank people for their service, and they would take whatever they needed."
But as Tyler handed out more and more of his Hero Bags, Andrea realized that in order to keep up with demand, they'd need to get some help purchasing supplies.
So she started a GoFundMe.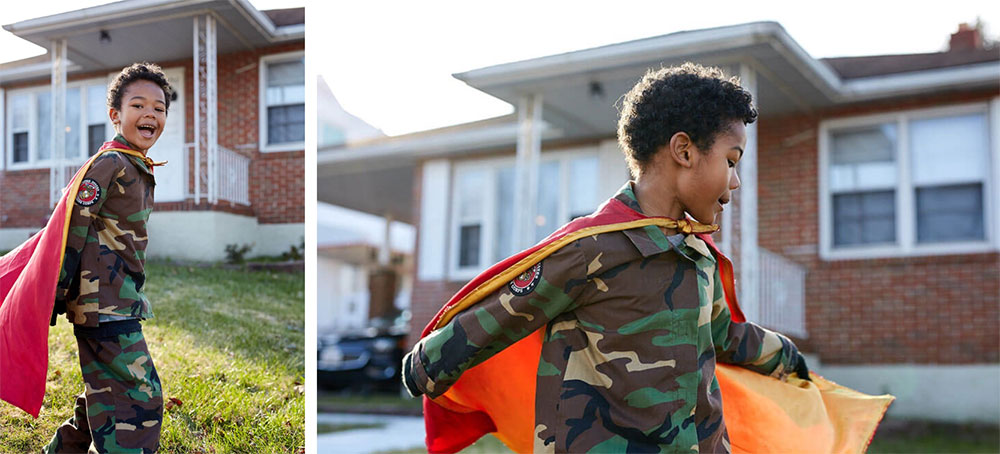 As of December 2018, they've raised over $5,000, which has gone toward over 2,000 Hero Bags and a variety of wishlist items submitted by shelters.
Andrea estimates that each Hero Bag contains at least $30 of clothing and toiletries - everything from shirts and socks to toothpaste and trail mix. They also pack them in sturdy bags donated to Tyler by a veteran-owned business.
Any amount of donations can go a long way for one of his Hero Bags.
That's why Tyler says, "To me, it's a big deal when someone puts even a $10 donation in my GoFundMe."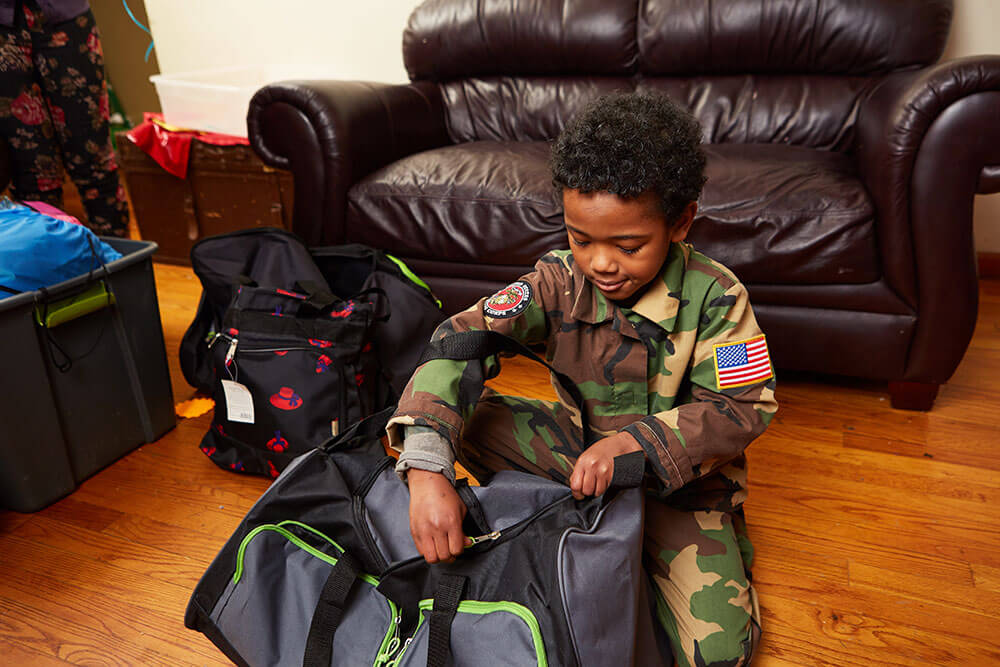 But they don't stop at just bags. "Tyler also gives gift cards for meals to people living on the streets," says Andrea. "Some of them don't want to go to shelters because they don't want to leave their friends behind. Everyone has a different situation."
And during the winter, they always stock up on warm, gently-used gear like coats and blankets to deliver to Tyler's favorite shelter, MCVET, as well as people living on the streets.
Over the holidays, Tyler partnered with a new shelter called Baltimore Station in addition to MCVET. His goal was to thank the shelter's 90 veterans for their service and give them a Christmas to remember. To do so, he successfully raised an additional $3,600.

Eventually, Tyler also hopes to turn his movement into an official nonprofit.
"My main focus right now is homeless veterans, but I also want to help other homeless people," he says. "When I get this project going and get a nonprofit, I can do both." Andrea estimates that the 501(c)(3) application and legal fees will cost at least $3,000, which they hope to raise along with funds for future operating expenses through
Tyler's GoFundMe
.
But whatever happens, Tyler and Andrea know that all of their hard work is worth it in that moment when they get to honor a veteran: "Recently, Tyler showed up to an event to thank a veteran who has suffered from 15 strokes. The look on the man's face when Tyler handed him a Hero Bag…it was just amazing.
"Maybe no one has ever made these veterans feel like their contributions are significant. This is how we show them our appreciation."