Jelly Robinson is a hairstylist with a special gift for helping children feel safe and confident while getting their hair cut. With her mobile salon, Peace & Love Studios, Jelly is on a mission to make sure children with autism have access to sensory-friendly haircuts.
---
For Angelica "Jelly" Robinson, a passion for hairstyling was ingrained in her from a young age. Born to two hairstylists, Jelly grew up in the salon, watching her parents do hair. Eventually, Jelly started practicing doing braids and ponytails on other kids who would come into the salon, and her talents only grew from there.
Years later, when Jelly enrolled in hair school, she was one of the only stylists who offered to cut children's hair. The kids had a difficult time in the salon setting, sitting for long periods around sharp objects that scared them. Jelly soon discovered that she had a natural gift for making kids feel more comfortable with haircuts.
"I share a lot of the sensitivities kids have, and I wish they were understood more. So it's not a chore for me to accommodate them," shares Jelly.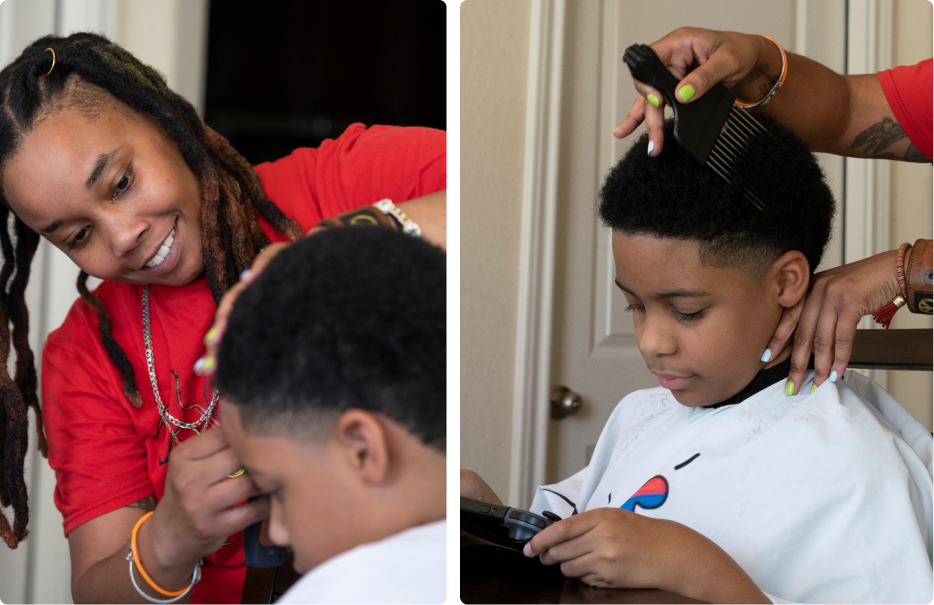 After graduating from hair school, Jelly moved to Houston and started working in a children's salon. As part of her training, she took a free one-hour training through Autism Speaks, a nonprofit dedicated to helping all people on the spectrum reach their full potential. Jelly learned how being in a salon setting and receiving a haircut can be stressful for children with autism due to sensory sensitivities or anxiety about the process. Jelly left the session feeling excited about how much more there was to learn.
"I dove into a rabbit hole of researching books and articles and finding mom groups that could explain this type of sensitivity to me on a higher level," Jelly shares.
Jelly realized there was a wide community of families in need of specialized hairstyling services. She soon dreamed of opening up her own business—a mobile salon that predominantly focuses on families with children who need additional support when it comes to haircuts. That's when Peace & Love Studios was born.
Every day, Jelly gets into her trusty van—which she calls Big Blue—and travels to her client's homes or classrooms to provide sensory-friendly haircuts in a joyful, safe environment.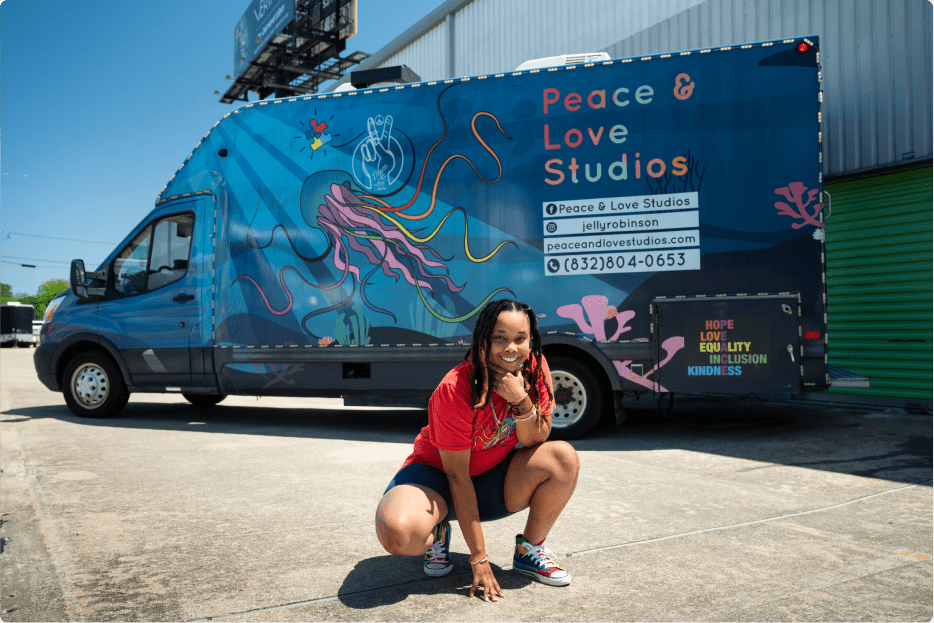 "Building Big Blue is probably the best thing I ever accomplished in my life outside of the actual haircut experiences," Jelly shares. "The kids love it. They open all the cupboards, looking for candy, playdough, and stuff."
Jelly meets her clients where they're at, which provides a feeling of safety and connection. This often creates a bond that lasts much longer than the actual haircut. In many cases, she's able to build a years-long relationship with the kids, creating trust over time and opening the space for them to try new things.
"Confident kids grow up to be confident adults," Jelly says.
Jelly has big dreams to launch a curriculum that she can teach to other hairstylists around the world, so that more families can access these specialized services. She recently launched a GoFundMe to help make that a reality.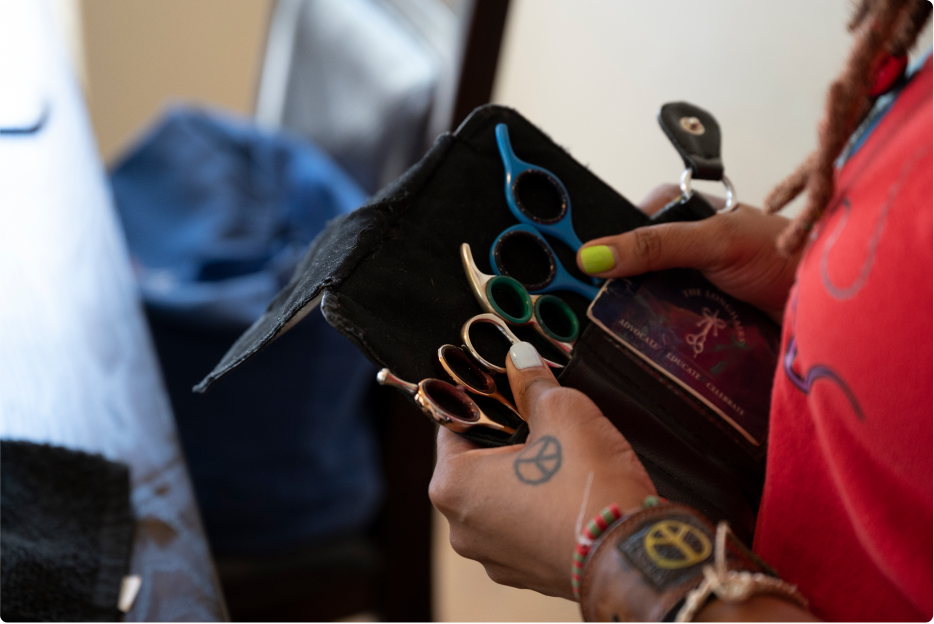 "If people like what they learn from my curriculum, they can take their talents and techniques to any salon and be a vessel to help provide sensory-friendly haircuts in their communities."
For anyone in the world who's inspired to use their own talents to help others, Jelly's advice is this:
"What is something that you do that makes you feel really good? Just follow that. Before I was making any revenue, I just wanted to help. So if you have that knack for being helpful, you never have to know the how—you only have to know the what."