DeJuan Strickland knows what it's like to not be able to afford school lunch. After learning about how many other kids have experienced the same situation, he decided to do something about it. With the help of his mom, Sharron, DeJuan is helping to eliminate lunch debt for as many kids as possible throughout his community.
---
15-year-old DeJuan Strickland of St. Louis, Missouri, dedicates a lot of his free time to hobbies that bring him joy. When he's not playing chess at a local club, he's working on his comic book series about young superheroes who use their love of science to fight crime.
"My passion for science came from a program my mom put me in, which taught me how to code my own video game. From there, I just fell in love with STEM (science, technology, engineering, and math). So I wanted to implement that into my comic books," DeJuan shares.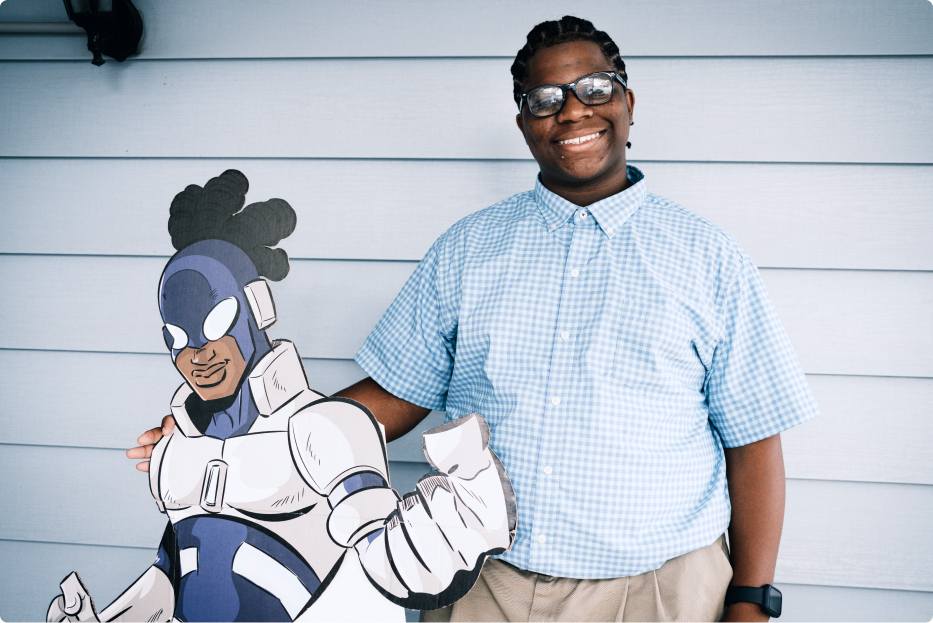 In addition to his many creative pursuits, DeJuan also recently discovered a new passion for giving back. After participating in a volunteer event to stock community fridges on Giving Tuesday, DeJuan was inspired to think of a way he could continue making an impact.
"That really cultivated my love for giving. And it made me think about starting my own initiative," DeJuan shares.
While brainstorming what cause he wanted to focus on, a memory came to DeJuan from when he was in the 4th grade. His school lunch balance was negative and his mom didn't have the money to pay for it, so DeJuan was not able to eat lunch at school that day. He shared the memory with his mother, Sharron.
"I was fortunate enough the next day to be able to pay the balance, but it was something I was hoping he wouldn't remember," shares Sharron. "Knowing that there are kids who have that same feeling every day for days, weeks, or months—it's gut-wrenching. It touched me that that one incident impacted him enough where he wanted to make sure it doesn't happen to other kids."
On GoFundMe, we have seen a 5x increase in fundraisers started to help school kids pay off their lunch debt this year. With his mom's support, DeJuan was one of those people who decided to start a GoFundMe to help pay off as much lunch debt as possible at his former elementary school. DeJuan started with a goal of raising $500, but to their surprise, the initiative has raised over $10,000 and counting, which has allowed them to help even more schools in their area.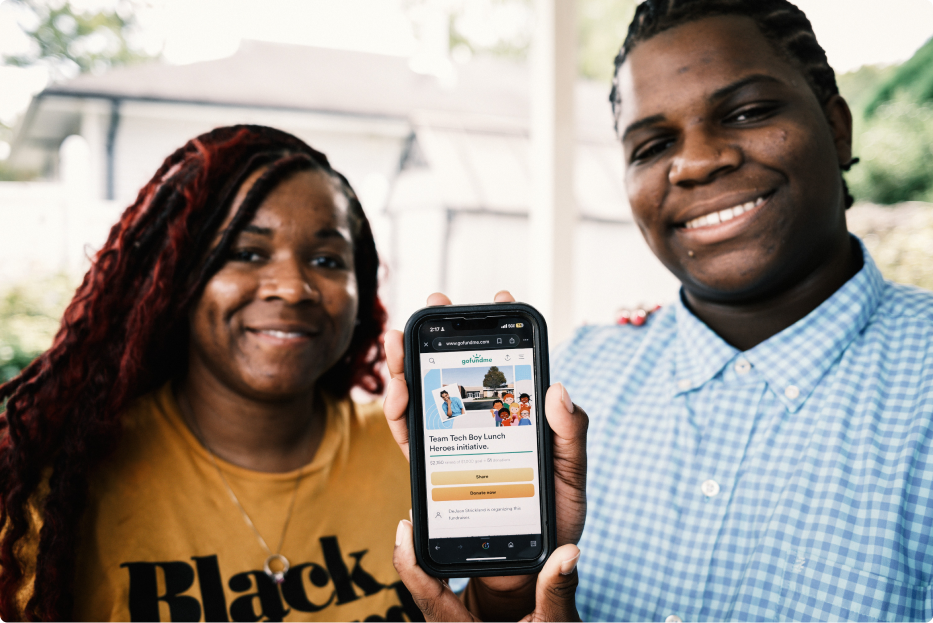 "We raised so much that we were able to spread it with multiple school districts. It was beautiful!" Sharron shares.
DeJuan adds, "I can't explain how grateful I am for everyone who has been so supportive. This is bigger than me. This is for all the kids that didn't have enough money to get their own lunch, and now they're fed."
When thinking about the future, DeJuan has big plans for his life. In addition to writing comic books and studying to be a computer programmer, DeJuan also dreams of starting his own nonprofit organization so that he can continue to give back and make a difference for others.
"Any act of generosity will help make change. Imagine if every single person in the world is doing an act of kindness on a regular basis—suddenly, the world is such a better place," DeJuan shares.
Sharron's advice on helping kids give back is simple:
"I will always tell other parents, just listen to your kid. DeJuan is very passionate about food security. That's something that really sits on his heart. So just listen to your child, and what they want to do. Support them as much as you can."