"I never expected this would happen. I thought only a few people would come to the screening. A little girl came up afterward to tell me she now wants to be an astronaut, too. She was maybe 5 years old. In that moment, I felt like I'd accomplished my goal."
Taylor Richardson was in the first grade in South Carolina when two fifth graders severely bullied her. After the incident, she stopped speaking.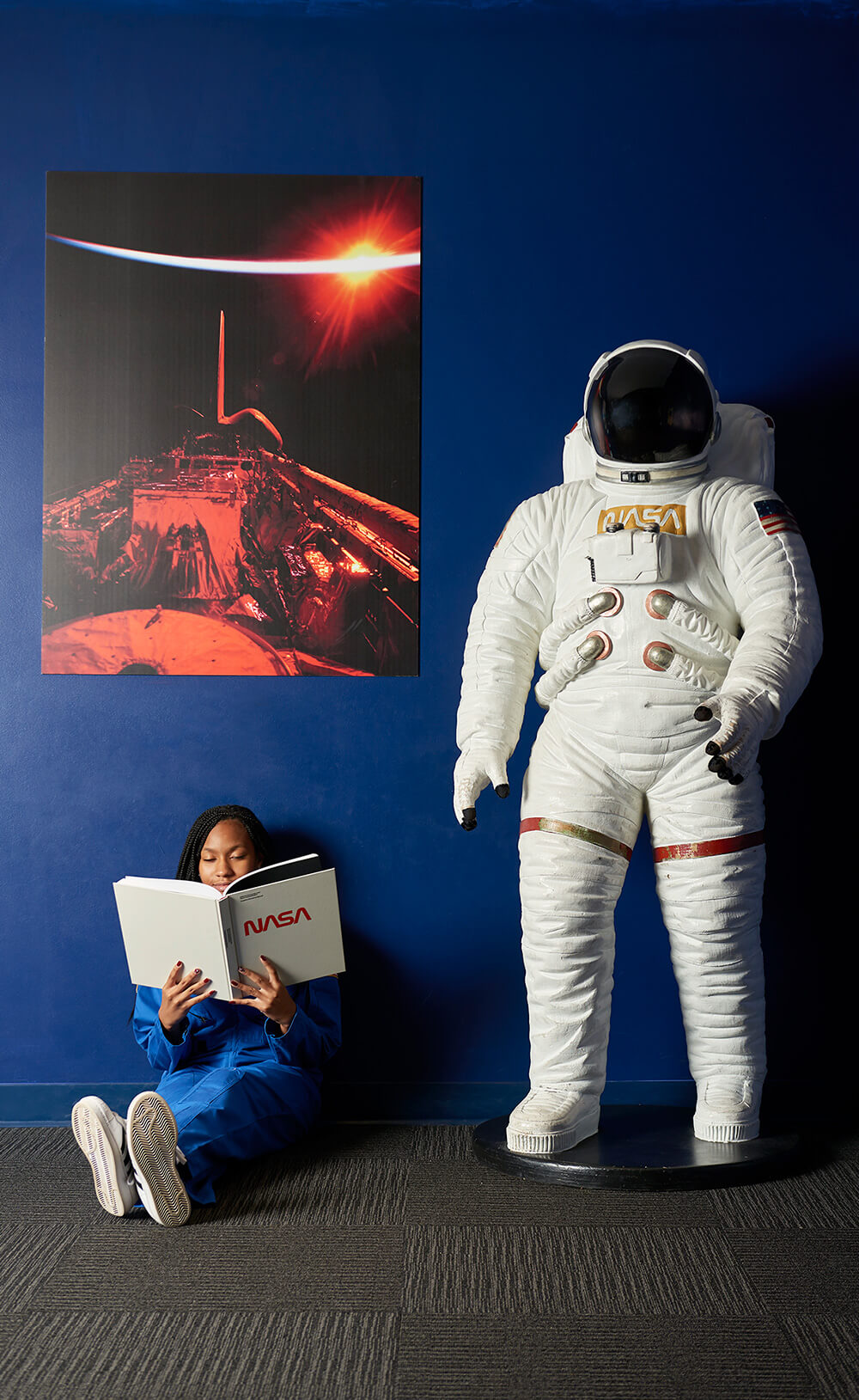 Her mom, Toni, moved them down to Jacksonville, Florida, to give Taylor a fresh start in a new school. She stayed quiet and struggled to adjust.
One day, Taylor wandered into the school library, and everything changed.
A librarian gave Taylor a book about Dr. Mae Jemison, the first female African American astronaut — a woman who looked like her and was also a survivor of bullying.
Taylor started speaking again. She had a new hero and a new mission: to become an astronaut.
Taylor started reading and researching everything she could about space and became a model student. From a young age, her hardworking single mom, Toni, had also taught Taylor to give back and help others. Inspired by her own experience, Taylor started an anti-bullying campaign with leaders from the Jacksonville YMCA and Girl Scouts to encourage kids to "be a buddy, not a bully."
When diagnosed with ADHD, Taylor rebranded her diagnosis "Abundantly Different, Happily Divine." She funneled her energy into youth triathlons, playing the violin, and starting a book drive that has donated over 3,000 STEM (science, technology, engineering, and math) books to Title I schools.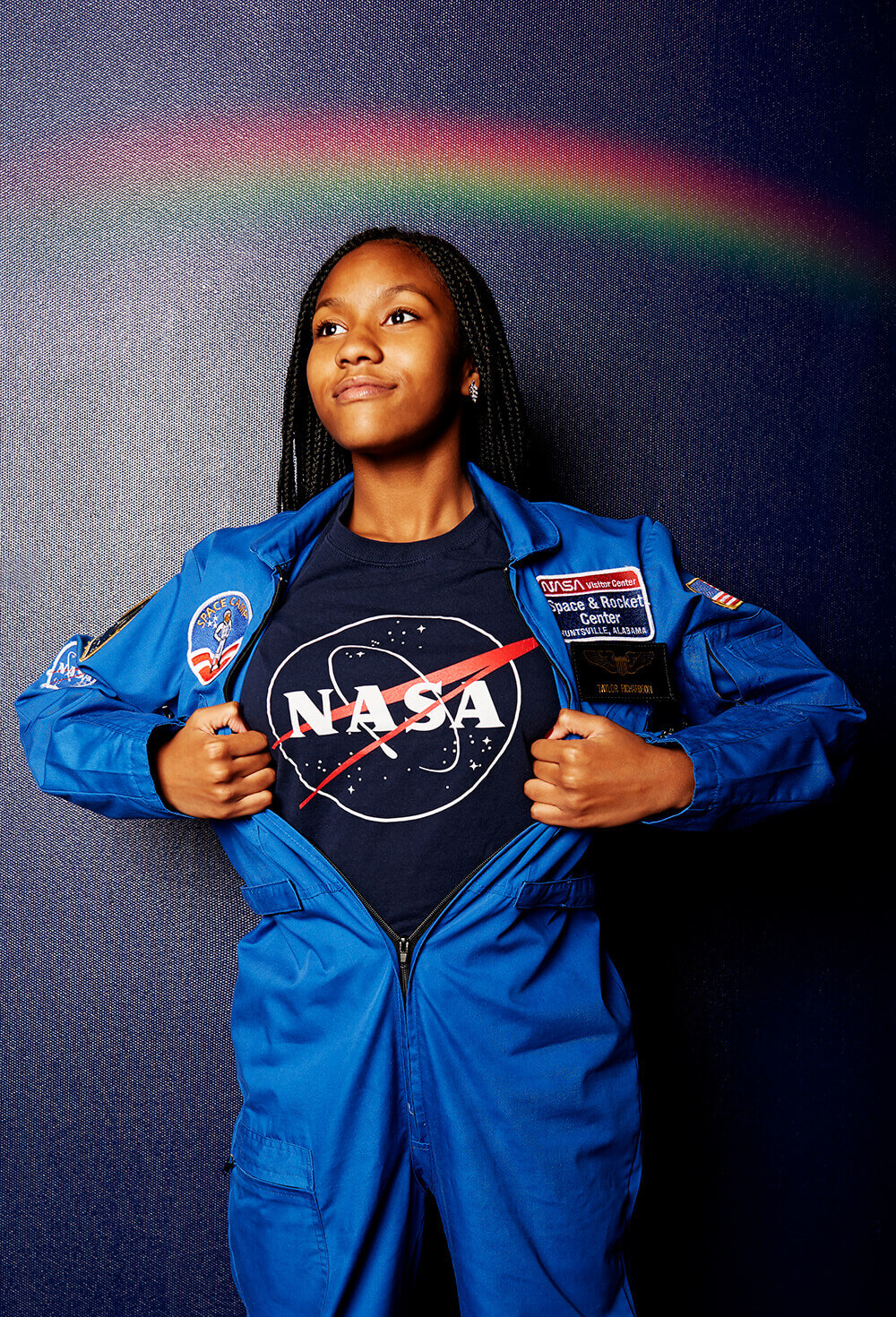 Through all of this, Taylor kept her eye on the prize: to one day be like her hero Dr. Jemison and become an astronaut.
In late 2016, the White House invited Taylor to attend a film screening of the now Oscar-nominated Hidden Figures. The film shares the previously untold true story of three brilliant African American women who worked behind the scenes at NASA to send astronaut John Glenn into space.
Taylor left the screening inspired by the film's message to dream big, stick with it, and — quite literally — shoot for the stars.
She returned to Jacksonville, and Toni helped her set up
"Send 100 Girls 2 See Hidden Figures"
—a GoFundMe to raise money for girls from low-income backgrounds to see the film and be inspired to pursue careers in science and math.
In just a month, they far exceeded their $2,600 goal — raising over $17,000 to host not one but two screenings and give away over 1,000 Hidden Figures tickets and books.
Girls and boys of all ages, foster kids, and residents of homeless and women's shelters have been in attendance. For their second screening last Sunday, Taylor and Toni even organized a panel featuring 96-year-old Yvette Ridley, a real-life NASA hidden figure.
Several young attendees approached Taylor afterward to thank her for showing them that they, too, have what it takes to pursue careers in STEM. Just like her own hero Dr. Jemison, Taylor has become an inspiration to many of these girls.
Not stopping there, Taylor and Toni now hope to continue raising money to send more low-income future astronauts from their community to Space Camp, an idea inspired by their first campaign.
There's no competition to get into the program, but the tuition of almost $1,000 before travel expenses is often enough of a barrier for low-income families. That's why in 2014, Toni started their first GoFundMe to send Taylor to Space Camp.
In the years since, Toni has started campaigns to help Taylor visit the Johnson Space Center, travel to the White House twice for events, and buy supplies for a private school that Taylor now attends on a scholarship.
"As a low-income single mom, GoFundMe has really been the second parent to help finance Taylor's activities and dreams. It's helped me be a better mom for my daughter," said Toni. "Now, we're paying it forward."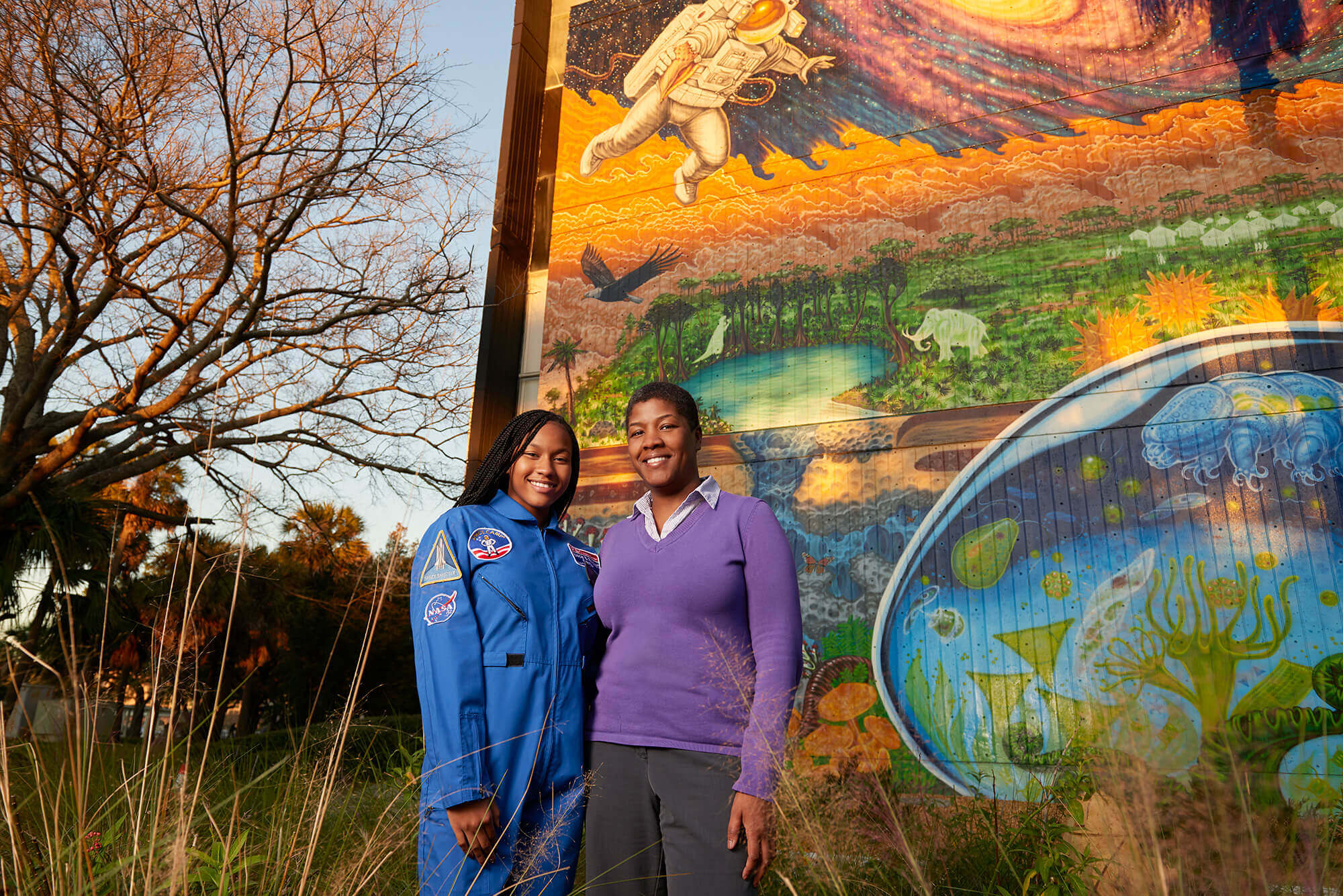 Taylor's GoFundMe inspired a national movement: There are now 70 campaigns for Hidden Figures screenings in 28 states that have raised over $120,000. Many cite Taylor as their inspiration, and she and Toni have made donations to several of these campaigns.
"For Taylor and me, GoFundMe has been an opportunity not only to receive help, but also to reach out and help others," explains Toni.
"I hope our story inspires more people to pay it forward. Let's spread hope and joy together."
Photos by Jensen Hande Studios.
Thanks to Jacksonville's Museum of Science and History.
Special thanks to Taylor (aka Astronaut StarBright) and Toni.