"I was only 8 years old when my mom and I became homeless. Once my business took off, I dedicated it to helping local organizations—including the ones that helped us." — Donovan, age 14
When he was 8 years old, Donovan and his mother became homeless. They lived in Albuquerque shelters for over a year as they struggled to get back on their feet. Eventually, they recovered, but they never forgot the kindness that their community showed them. So when Donovan was in a position to give back himself, he decided to pay it forward—starting with a bar of soap.
Donovan's mother, Casey, is a U.S. Navy veteran. She paid her way through college. She worked in management in hotels and restaurants. She volunteered. She did everything right. Then, 9/11 happened, and the hospitality industry crumbled.
"For years after that, it was hard to get a grip on a job," says Casey. "Positions just disappeared. I couldn't even get hired part-time at McDonald's because they said I was overqualified. I couldn't find my footing."
Casey didn't have a family support system to fall back on. And as a single mom, she quickly ran out of options. Suddenly, the unthinkable happened: They became homeless.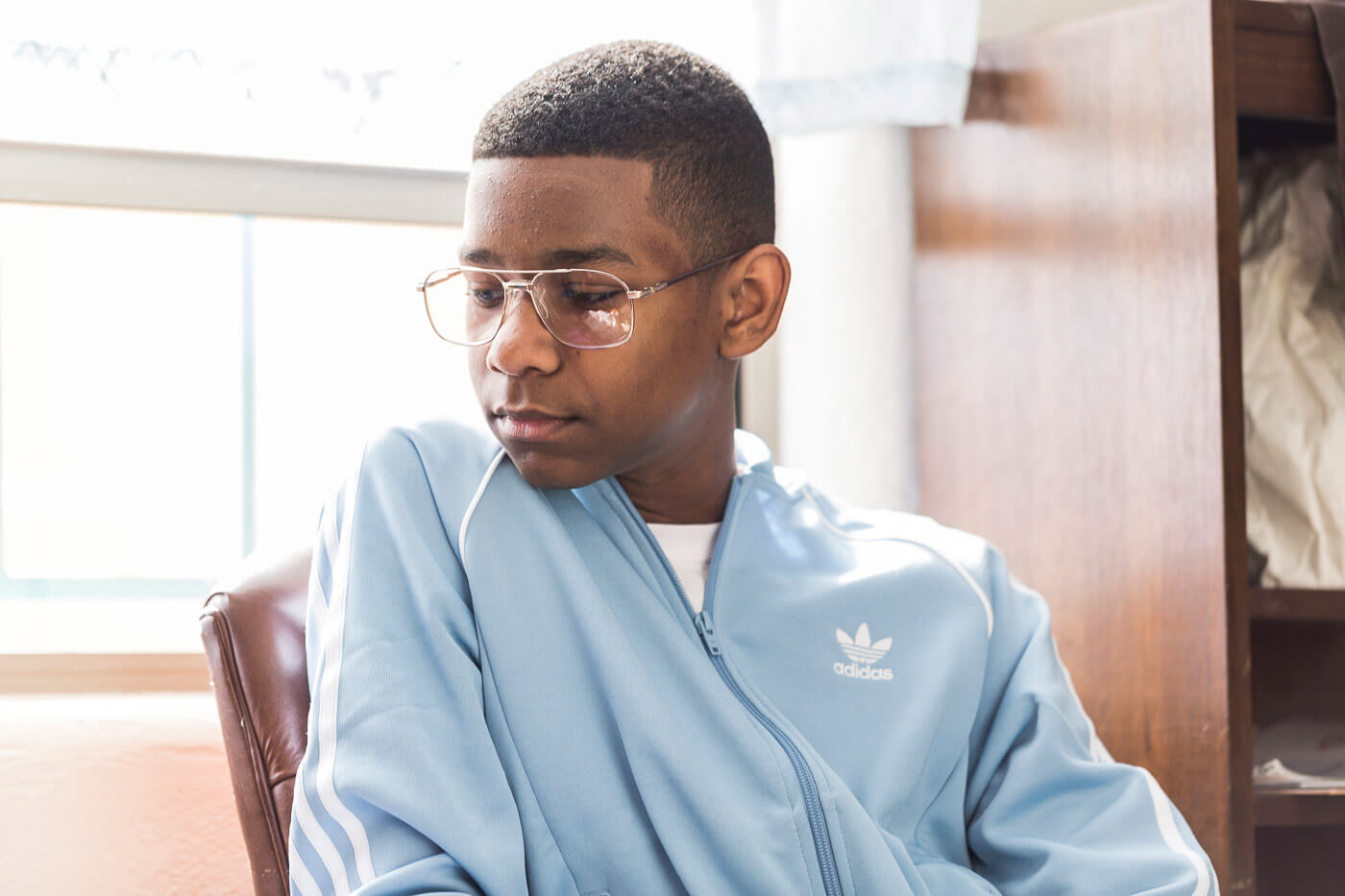 For 16 months, Casey and Donovan lived in shelters run by the Department of Veterans Affairs and the YMCA. Eventually, they recovered with the help of the VA, which helped Casey track down the medical discharge payments she had been owed for 20 years.
Even in the midst of hardship, Casey and Donovan always took the time to look around them and be grateful for the help they received. One day, they knew that they would pay it forward.
"People here are struggling every day," says Casey. "New Mexico is one of the poorest states in the country. But our community rallied around us in our time of need. We couldn't have survived without their empathy and compassion. Once we were back on our feet, there was no way we couldn't turn around and help our community."
And that's exactly what they did, but in a surprising way.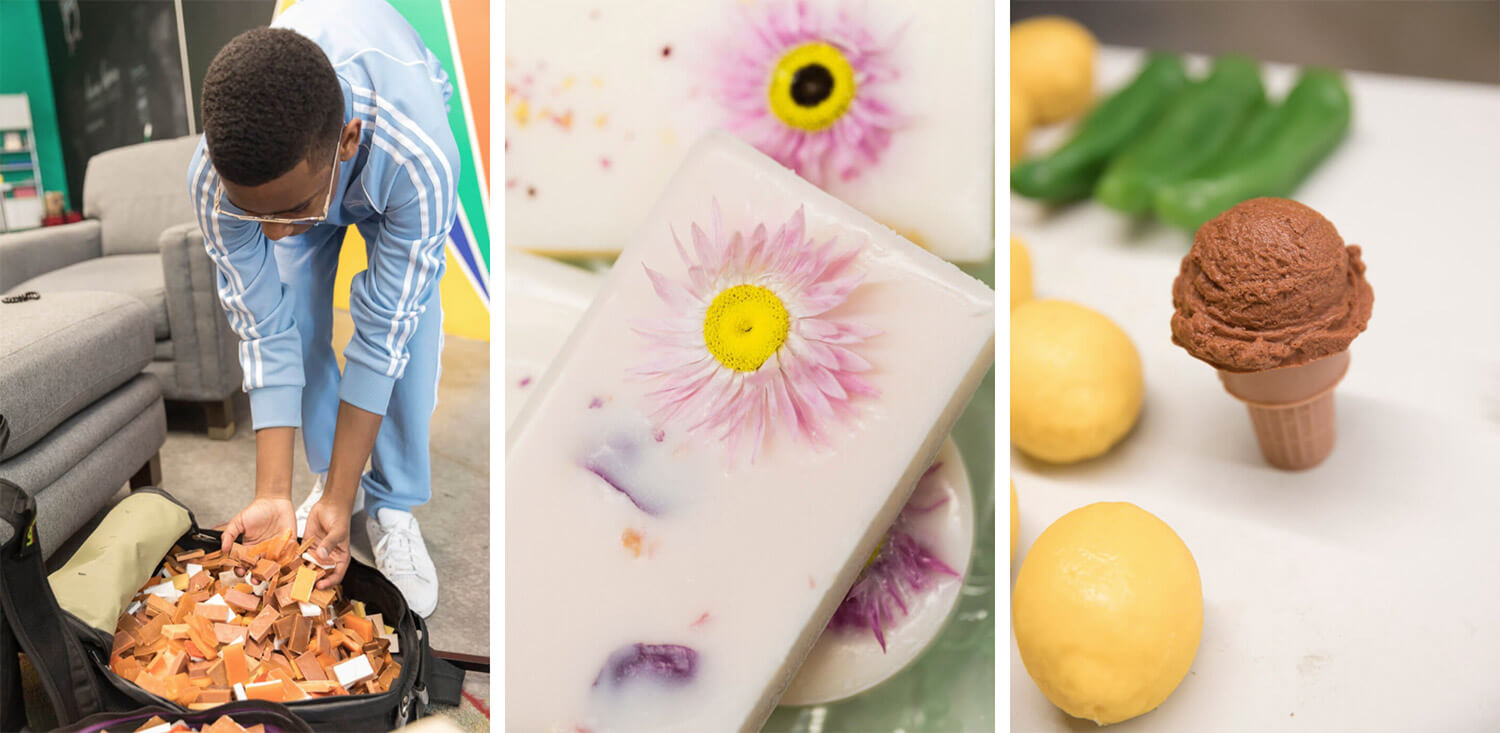 "My mom introduced me to soap-making a few years ago," says Donovan. "She taught me this advanced version called cold process. You had to let the mixture cure, and it was really cool to see how it bound up and came together. Soap is a science and art in itself."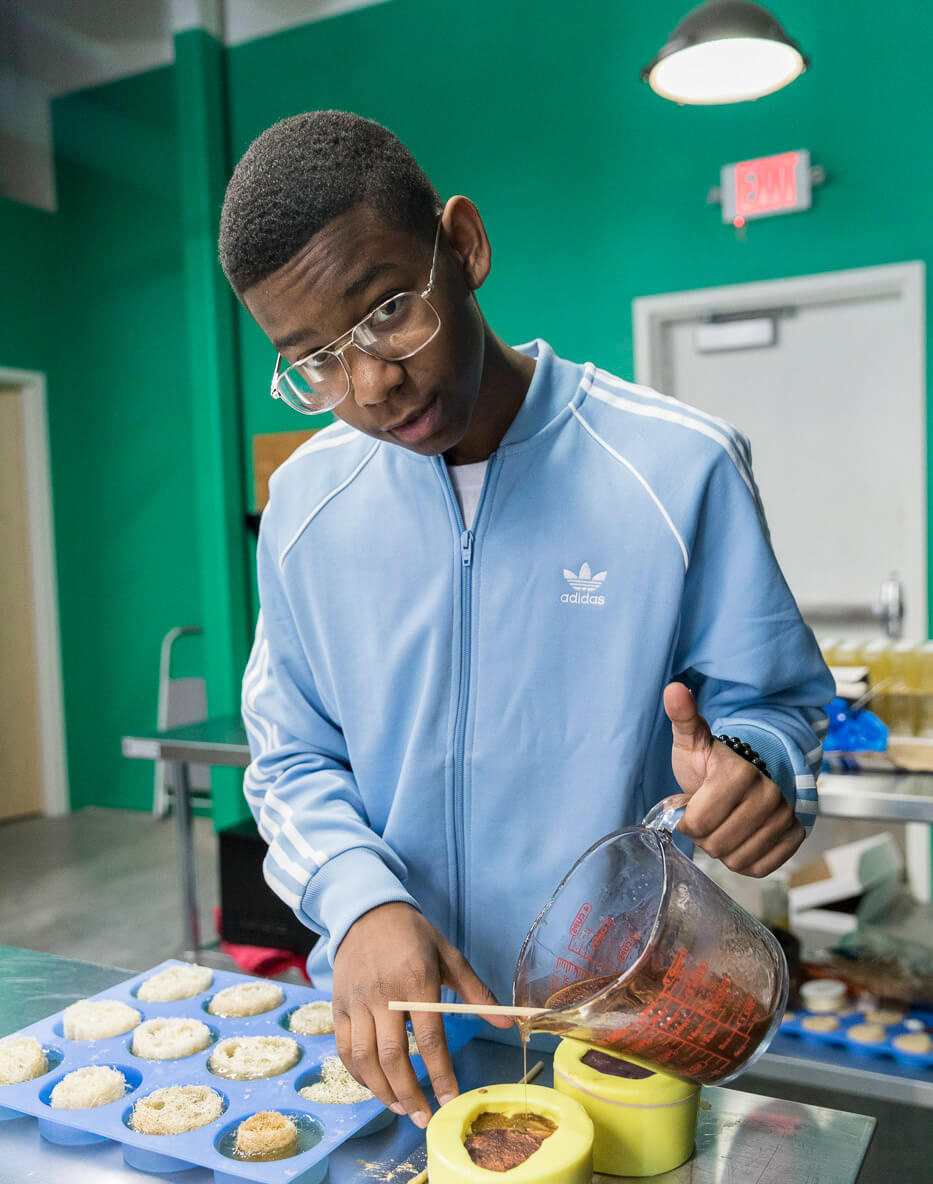 Donovan became so skilled at soap-making that his hobby quickly turned into a small business.
He became the youngest vendor at Rail Yards Market, a local mainstay for handcrafted goods, and he started his own Etsy shop. Business was rolling in.
But from the start, Donovan knew that he wanted to pay it forward.
Immediately, he began donating soaps as well as a large percentage of every sale to the organizations that helped him and his mom in their time of need.
In the last two years alone, Donovan has donated over 20,000 soaps and thousands of dollars to shelters and organizations that help the homeless as well as to Hurricane Harvey relief efforts.
And in 2017, Donovan's work caught the attention of Dirty Jobs' Mike Rowe, who featured Donovan on his new show and helped him open a storefront called Donovan Discovers in downtown Albuquerque.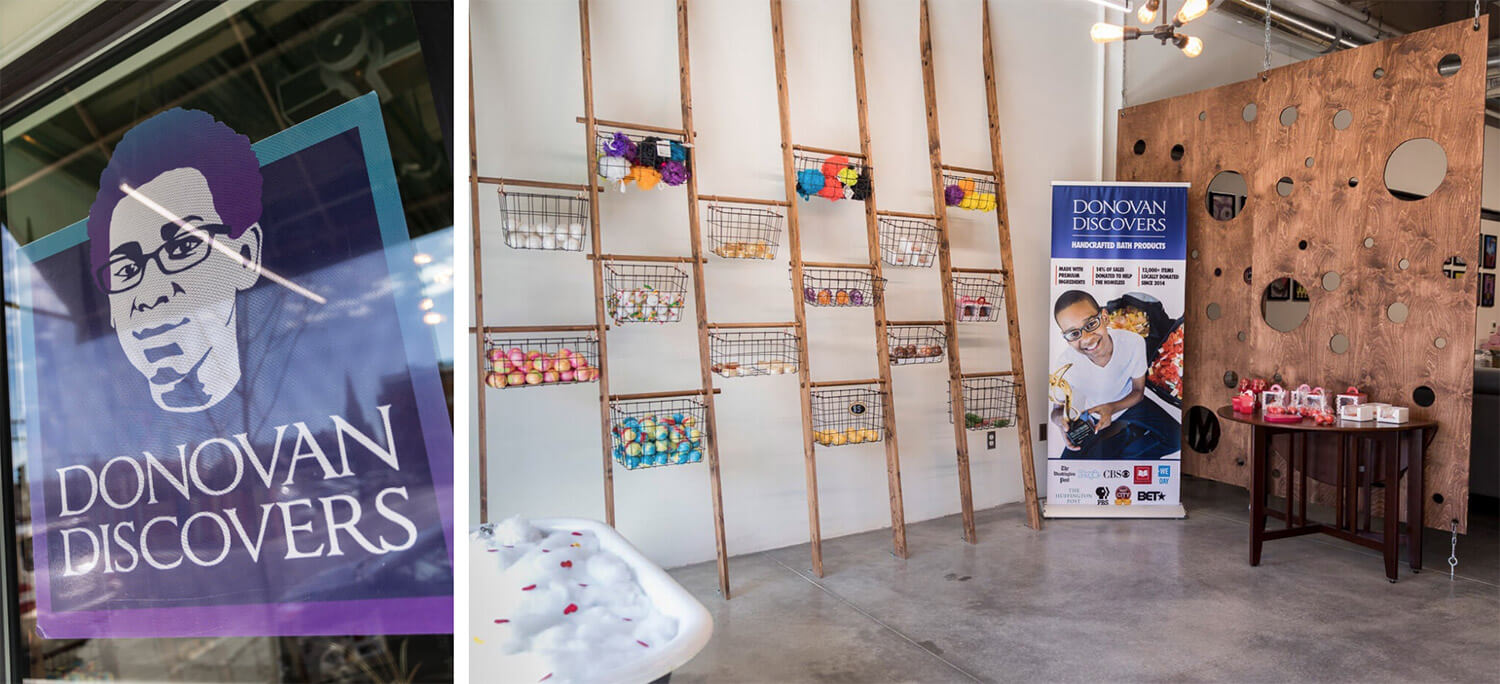 When people heard about Donovan's mission, they wanted to do more than just buy his soaps. So Donovan started
a GoFundMe.
To date, Donovan's GoFundMe has raised over $4,000, which has allowed him to hire nine day laborers from a nearby shelter.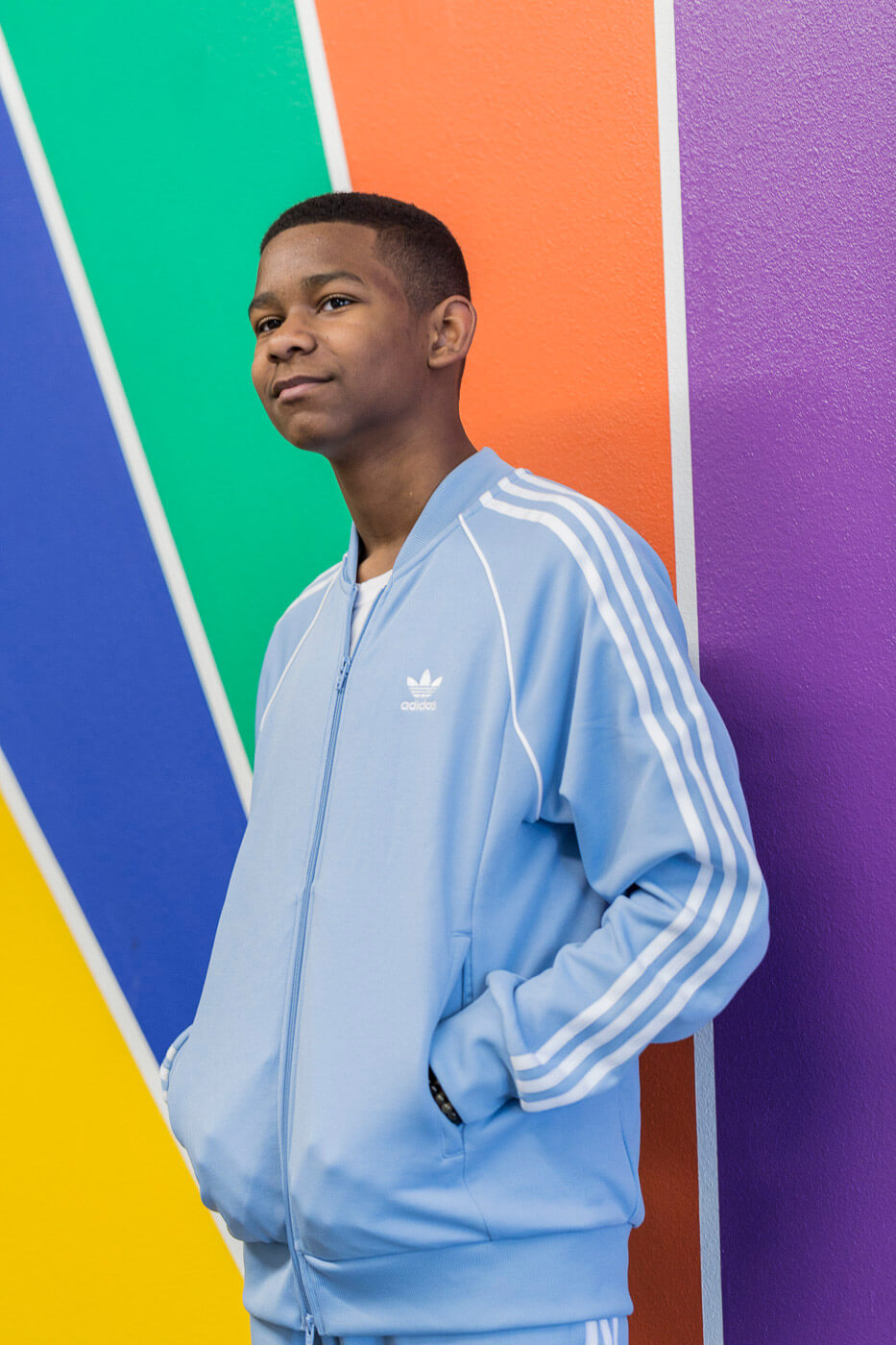 Just six years after being homeless himself, Donovan is helping others get back on their feet.
His goal is simple: "If we raise more money, I'd like to hire more day laborers from the shelter. All of the funds go to paying them and buying more supplies to keep my business going."
And Casey couldn't be prouder. "Donovan realizes the responsibility that he has and how he can help people.
"We know that soap isn't going to end homelessness, but it does have an impact. It gives people their dignity back, and it makes our community cleaner.
"People from all over the world have written to Donovan saying he's inspired them. One little bar of soap has touched people's lives. If all of us did a little bit of something, the world would be so much better.
"What else could a parent ask for?"