Fundraising Ideas for Sports Equipment Costs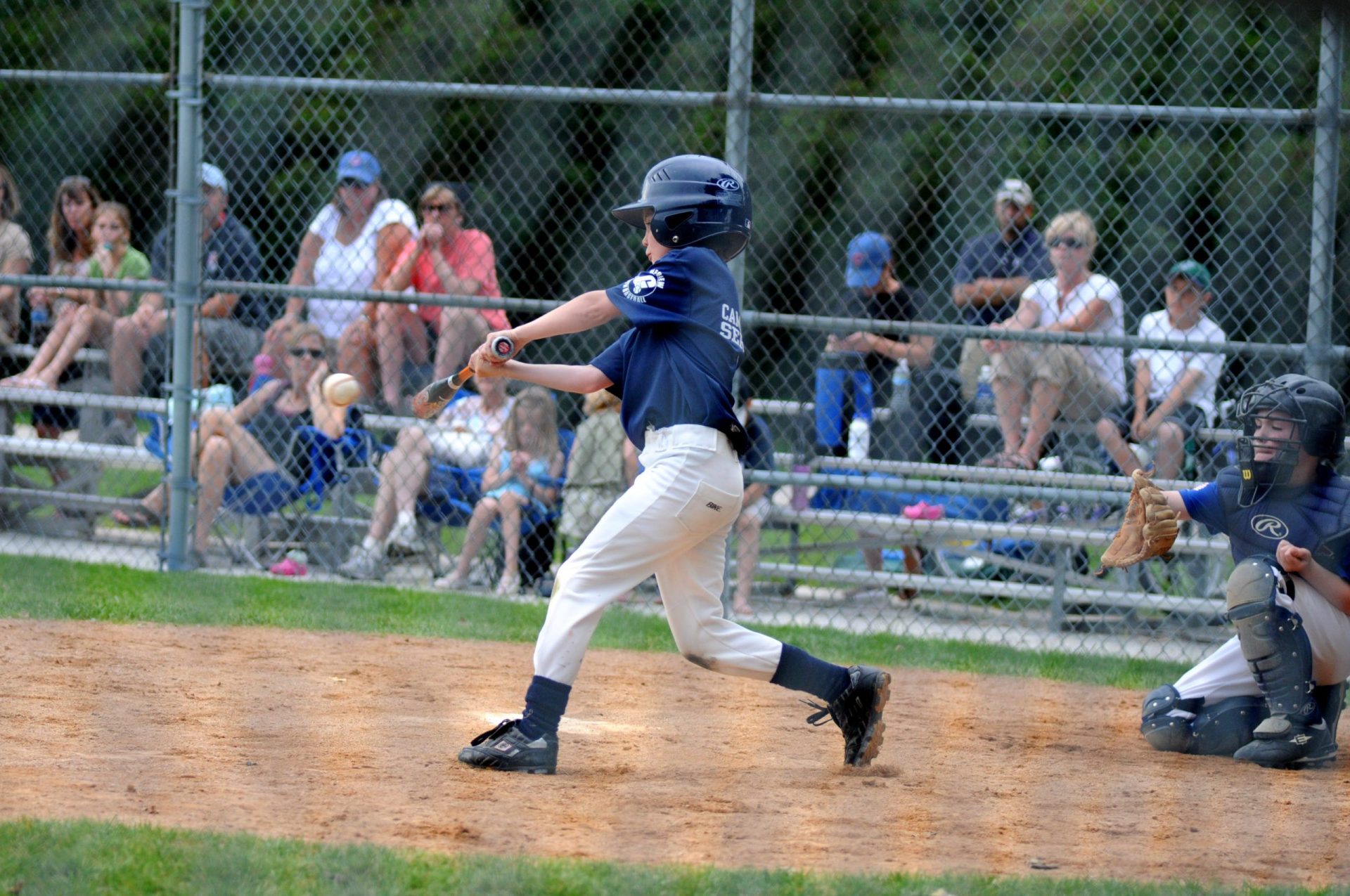 South Haven Little League had no idea some of its organizers were playing inside baseball with their funds. Two board members embezzled $19,000 from the Indiana baseball association, leaving them penniless. The youth baseball league couldn't buy equipment, pay for travel, or restore their decades-old ball park.
"All the stuff that we have to do—bases, insurance, uniforms—you kind of want to have money in case there's a problem to care of it," board member Jeff Turner told local news station WPTA21. "And we had to start over from scratch, and it's been very, very difficult."
At a loss for what to do, the board launched a GoFundMe fundraiser: "NH Youth Baseball Assoc. Robbed!!" Donors from around the country raised more than $19,000 for the association within 48 hours.
South Haven Little League was stunned at their success raising money for sport equipment costs.
"We're all speechless. We're all humbled," Turner said.
Now the team can get back to doing what it does best: teaching baseball to boys and girls ages 4-14. It's a mission that benefits many children in the community, and one that the community was clearly willing to support. And just like baseball, fundraising is a team sport.
How to fundraise sports equipment costs as a team
Team sports are valuable to their communities, but they don't pay for themselves. From team sports equipment to uniforms to playing fields, it costs money to keep teams ready to play.
When it comes to raising money for sports, teamwork counts. That's why GoFundMe launched Team Fundraising. This new feature lets sports teams work together to raise money. Your whole team can work on the same fundraiser to reach more donors sooner.
To make a crowdfunding fundraiser stand out, why not pair it with a fun sports-themed fundraising event? Here are some ways to organize equipment, travel, or team sports apparel fundraising:
Have a "Hit-a-thon"
In a hit-a-thon, baseball or softball players take pledges for total hits, hit distance, or home runs. Community members offer money for different achievements and get to watch them try. It's an entertaining way to raise money, and it can work for other team sports, too.
Teach a sports clinic
Athletes can put their skills to good use by teaching them to others. They can help community members perfect their dribble or master their golf swing. Teaching is a great way to learn, so a clinic may have an added effect or helping athletes improve, too.
"Punish" the coach
This classic is less cruel than it sounds. An easygoing coach might agree to sit in a dunk tank, take a pie to the face, or even dye their hair if the price is right. After a grueling practice, players themselves might also want to donate to this fund!
Team sport fundraising success stories
There are a lot of ways to raise money for team sports equipment, but crowdfunding is one of the most popular. Since it isn't limited to a local community, an online fundraiser can receive donors from all over the world. And like South Haven Little League learned, it can get near-immediate results.
GoFundMe is a popular choice for raising money for sport equipment costs because it offers fundraising. Teams receive more money they raise for themselves without it going to somebody else. GoFundMe's new Team Fundraising option makes it easy for many team members to coordinate their crowdfunding together.
Ways teams raise money with GoFundMe:
Soccer team's travel bills
Arkansas's Little Rock Rangers have more talent than funds. They beat the number one team in the minor leagues but didn't have the cash to go to the playoffs. Within 24 hours, the community raised $20,000 on their LR Rangers South Regional Final Trip fundraiser so they wouldn't have to forfeit.
College crew's broken boat fund
Six days a week, this student-run team gets up at 5 AM to practice. But when their boats and oars got damaged during a car accident, they didn't have the money to replace them. With their Texas Crew – Replace Boats fundraiser, supporters raised $32,000.
Aikido group's dojo rental
For 30 years, this Washington martial arts dojo has taught men and women self-defense. But no black belt could have prepared them to deal with a sudden rent hike. With their GoFundMe Help Save Aikido Eastside, they raised $16,000 to pay their bills on time.
GoFundMe has helped thousands of teams meet their financial goals. Your team could be next. To see how crowdfunding can be fun and effective, check out these sports fundraising ideas.