Financial Assistance for Private School Costs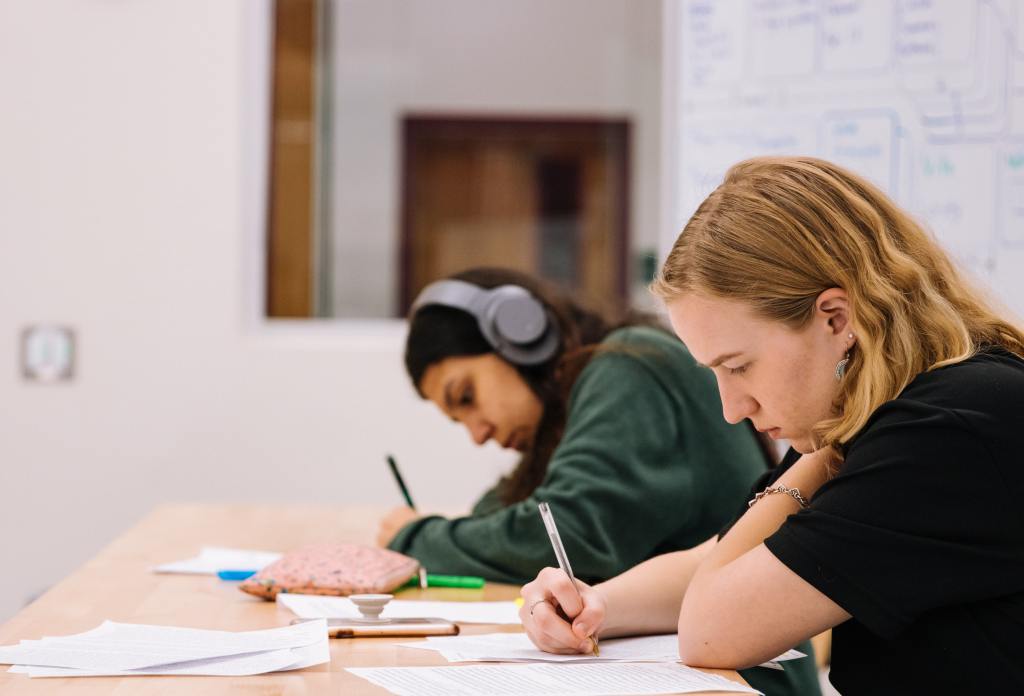 No matter the reason, sending your child to a private school is a big decision. Some parents choose private schools as an option when public schools aren't working for their child, while others plan in advance for private schools beginning with preschool and kindergarten. Even though private school tuition can be expensive, covering the cost does not have to be a source of stress for your family. Discover below three sources of financial assistance for private schools, so you can ensure your child receives the education you want for them.
Private school costs to consider
There are a few costs to private schools that you should know about beyond just tuition. Take a look below at some of the costs you can expect, so you know what to prepare for.
Tuition
By far the largest expense related to private schools, the national average cost of private school tuition is $10,676 for the 2018-2019 school year. Private elementary school tuition can range in cost from $2,551 to $15,598 depending on your state, and private high school tuition can range from $5,295 to $31,413 according to Private School Review.
Room and board
If you send your child to a private school that is far enough away from your home, room and board may be an extra expense beyond tuition. This cost will vary based on the school. For example, the School of the Arts in North Carolina charges $5,546 per year for room and board, while you can expect to pay an extra $19,450 for room and board at the St. Albans school in Washington, D.C.
Miscellaneous items
These are items such as meals, school-related trips, music or dance lessons, a school uniform, textbooks, and supplies for specialized courses. For example, meal plans at a private middle school can range from $500 to $1000, and a school uniform at a private high school can cost anywhere from $25 to $500. Check with each school for a complete list of miscellaneous expenses you can expect.
Tuition insurance
If you are making tuition payments, most private schools will require that you purchase tuition insurance. This protects the school in case you can no longer make tuition payments, and also protects you in case your child must withdraw from school for any reason. The cost of tuition insurance typically will not exceed 1% of the total tuition balance.
How to pay for private schools: Five resources
While private school is expensive, paying for a private education for your child is possible no matter your income. Discover five private school funding sources, below.
Private school scholarships
Scholarships are a great way to help cover the bulk of tuition, though keep in mind competition is typically high. Every scholarship also has its own application requirements and deadlines.
Financial aid for private school
The National Association of Independent Schools found that 25% of students attending private school for the 2018-2019 school year received some type of financial aid, with $17,727 being the median amount of financial aid awarded. Though you may qualify for financial aid based on your income, not all private schools will have enough funds to help every student. Check with the specific school to see if financial aid is offered, and make sure to note application deadlines.
Tax-deferred savings plan
How to pay for private school K-12 tuition can be simplified with a 529 plan. This is a type of tax-deferred education savings plan that you can use for qualified tuition expenses, even including college tuition. In addition to federal tax exemption, some states also offer a full or partial tax credit when withdrawing funds from the plan. And as of 2017, you can now rollover unused funds into a tax-free 529 ABLE account—used to pay for disability expenses.
Coverdell education savings account
Another option if you are planning for private school, a Coverdell ESA allows you a tax-free way to pay for educational expenses beyond just tuition. A Coverdell ESA typically has lower fees than a 529 plan, although the maximum amount you can contribute each year is $2,000.
Fundraising for private school
Crowdfunding is a fun and easy way to raise money for tuition, and you can even include your kid or teen in fundraising efforts. Plus, your child will learn valuable skills they can use later on through the experience of starting a fundraiser—for example, fundraising to help pay for college.
Examples of successful private school fundraisers
Take a look at how families are using the power of crowdfunding to pay for private school tuition.
Raquel knew her son, Curtis, would have a better chance at success if he could attend a private high school,as public high schools in their area had poor test scores. Through her fundraiser, she raised over $3,500 to help pay for a private, all-boys high school for Curtis, which helped supplement his academic scholarships.
Wyndi started a fundraiser for her son Jackson, a 10-year-old with Down Syndrome. She knew her son needed a more personalized learning environment beyond what the public school system could offer. She raised nearly $8,000 to help pay for a private school that is tailored to Jackson's needs.
As a single mother, Velvet wanted to provide the best possible education for her daughter Ashlyn—but was worried about the cost of private high school. Ashlyn helped research different options, and was accepted into a local private high school that was willing to work with the family on tuition payments. With extra help from her fundraiser, Velvet raised over $2,000 to cover the remaining tuition balance.
Find financial assistance for private school costs today
Sending your child to a private school doesn't have to mean that your family goes into debt. There are many resources available to help pay for tuition, and online fundraising is a quick way to raise the money you need. With GoFundMe, there are no wait times to receive your funds, and our Customer Care team is here to support you every step of the way. Sign up today and start your fundraiser for private school tuition.