How to Cover the Cost of Urgent Care Visits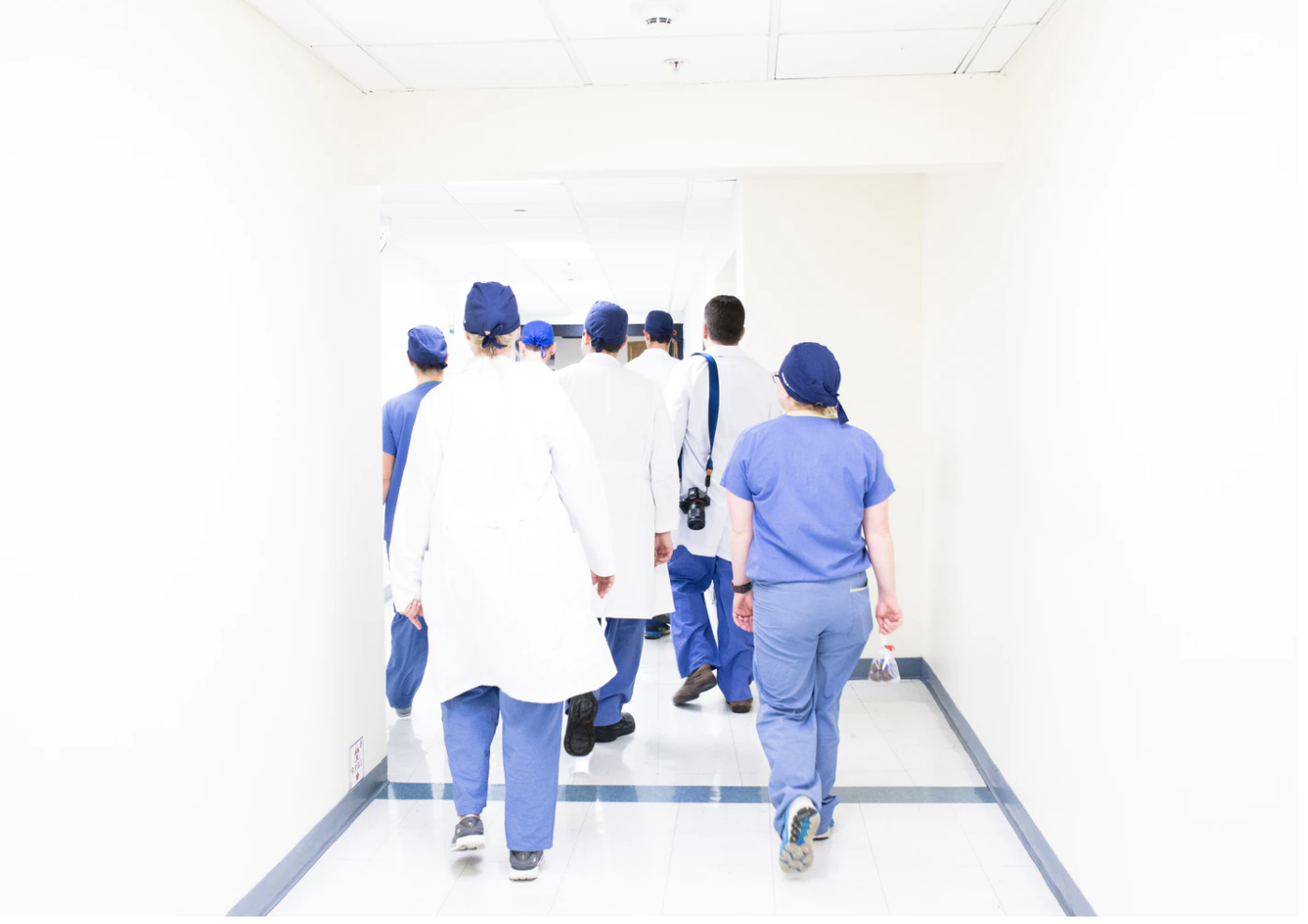 If you need medical attention right away, wondering how to pay for the cost of urgent care with or without insurance shouldn't deter you from getting the help you need. Here is some basic information about urgent care and emergency room costs to help ease any worry about a future emergency.
Urgent care vs emergency room: What are the main differences?
The main differences between urgent care and emergency room visits are cost and the severity of your illness. To start, both of these options should only be utilized when you are not able to make an appointment with your primary care physician or need medical attention right away.
If you aren't able to schedule an appointment with your doctor, but the illness or injury you're experiencing is something that you would normally see them for, urgent care is your best option. Many people will visit urgent care centers to treat things such as a minor injury requiring a few stitches, or treatment for the flu or a cold . Urgent care clinics are not intended to provide emergency services and they are often much cheaper than emergency room visits.
Emergency room visits should be reserved for serious medical conditions or injuries that need immediate attention, such as heart attack symptoms, shortness of breath, deep cuts, or head injuries. Now, how do emergency room costs compare to the cost of an urgent care visit? We'll dive into that below.
How much does urgent care cost?
The cost of any medical service will vary depending on if you have health insurance or not and whether or not you have already met your deductible for the year. With insurance, the average trip to urgent care is much more affordable if covered and copays can be around $25-$75, according to

Solv

. Insurance providers may also have restrictions on which urgent care clinics are in their network so it's always good to check what is covered in your area, before you choose an urgent care to visit.

A trip to urgent care without insurance can vary greatly in total cost depending on if you need lab tests, x-rays, or additional treatments. That said, according to Solv, the average urgent care visit costs $100-$200 for patients without insurance.
How much does a trip to the emergency room cost?
If you are working with an insurance company, your co-pay will still likely be higher if you go to an emergency room than if you opt for an urgent care center. As

The Balance

notes, co-pays for an ER visit average between $50-$150. Depending on the severity of your health crisis, an emergency room may still be the best option for you even if it does end up costing more in the long term.

In comparison to an urgent care visit, emergency room costs are generally much more expensive for uninsured patients. As noted by

Consumer Reports

, the average ER visit costs $2,200 if you are uninsured.
Ways to cover the cost of your urgent care visit or ER costs
Enormous health care bills after an ER visit or urgent care trip are an unfortunate reality for many uninsured Americans. In fact, according to Nasdaq, among people who filed for bankruptcy between 2013 and 2016, medical bills caused 58.5% of those bankruptcies. The last thing that anyone should have to worry about when healing from an illness or injury is the possibility of medical bankruptcy. Here are a few different ways you can pay medical bills so that you can get back to focusing on your recovery:
1. See if there are any ways to decrease your bill
The HealthWell Foundation

is committed to helping underinsured patients with chronic or life-altering diseases get the help they need, regardless of the financial burdens in place. In 2019, the nonprofit distributed over $610 million in grants alone. While HealthWell is not able to pay your emergency room bills outright, they can help with any ongoing costs such as prescription copays and future health insurance plan premiums, deductibles, and coinsurance. This can help lessen your ongoing costs while you pay off existing medical bills.

Hospitals often offer interest-free payment plans to cover hefty bills. This is a great way to save money on the total cost of your urgent care or emergency room visit over time. If you aren't sure if your provider offers interest-free options, call them directly to find out. You should also see if your hospital is able to negotiate the cost of your bill at all. If you're willing and able to put down a sum of cash, hospitals will often be willing to adjust your bill.

Modest Needs

is an organization that provides emergency grants to people in crisis, which include medical debt. Visit their site directly for details on eligibility requirements.
2. Crowdfund to pay your medical bills
If you're having trouble figuring out how to pay for an emergency room visit, crowdfunding can help. Share your experience with your network of friends and family by starting a fundraiser and asking them if they can please help. When your community sees the struggle you're going through, they may want to make a donation to help you get back on your feet. It's also important to note that while government assistance programs and grants can take a long time to come through, you can receive funds to your bank account in a matter of days through fundraising online. Before you get started, read through these medical fundraising tips and look through existing crowdfunding campaigns for ideas on how to tell your story as well as some of the benefits of using crowdfunding. Below are three stories of people who used online fundraising to help pay their medical bills:
27-year-old Cody slipped and hit his head when he was at his friend's house. At first, he thought nothing of it and got up and went about his day. A few hours later, he struggled to maintain consciousness and he was rushed to the hospital where they found that he had a brain bleed. While Cody is recovering, a family friend started a GoFundMe to help pay for his stay in the hospital. So far, friends and family members have raised over $80,000 for Cody.
Jon had an accident on his bike, leaving him with a broken collarbone and shoulder. With the cost of surgery on top of already high emergency room costs, medical bills just kept growing for the Christenson family. To help out, a family member started a GoFundMe and raised over $7,000 to help pay off Jon's unexpected medical bills.

Jen took a trip to the emergency room when she started experiencing concerning symptoms of dizziness, vertigo, vomiting, migraine, and neck pain. Without insurance, the cost of her trip to the emergency room quickly added up. A friend started a GoFundMe for Jen and raised nearly $7,000 to help her pay for her medical bills.
3. Apply for government assistance
While the US government typically does not offer financial assistance in covering past medical bills, there are a few programs that can help reduce your bills so that you can put more toward outstanding medical costs.
Medicaid

is available to provide health insurance to low-income individuals. Every state has different rules and regulations—see if you're eligible so that future emergencies don't add on to the cost of existing healthcare costs.

If you're over the age of 65, you may also qualify for

Medicare

. This may also be an option if you're under 65 but have a disability. This federal program can help cover any medical care for major illnesses that require lab testing, x-rays, and in some cases medications.

If you have children,

Children's Health Insurance Program

(CHIP) offers health insurance coverage for kids. Receiving government assistance in this arena can help ensure that you are able to keep future family healthcare costs lower.
Folks are using crowdfunding to cover coronavirus related medical bills
As the coronavirus continues to burden the United States healthcare system, emergency room visits will likely continue to increase. While coronavirus tests are for all Americans, CNBC estimates that uninsured folks who are hospitalized with the coronavirus will likely pay between $42,000 and $74,000 for their hospital stay. To mitigate those costs as much as possible, many people have turned to fundraising for coronavirus medical expenses:
Angela was diagnosed with COVID-19 and admitted to the hospital at 33 weeks pregnant. While she has since been discharged and is back home, Angela's twin sister started a GoFundMe and raised over $50,000 to help cover medical expenses incurred from Angela's stay at the hospital.
Laura came down with coronavirus while visiting her parents in Massachusetts. After a few days of life-threatening COVID-19 symptoms, Laura was flown to a different hospital, which ultimately saved her life. Through GoFundMe, $85,000 has been raised to help cover Laura's hospital bills.
Related reading:
Don't let financial hardship stop you from getting the medical attention you need
Financial costs affiliated with emergency medical assistance should never stand in the way of getting access to the help and treatment you need. There are a number of different ways to get emergency financial assistance—from government grants to crowdfunding. GoFundMe is here to help make sure that you have all of the resources you need to pay off your medical bills so that you can stay focused on your recovery. Start your fundraiser today.

Additional coronavirus crowdfunding resources