Of all her elementary school memories, Hannah Karanick can recall one in particular that still brings up unpleasant feelings: A boy in the second grade who was getting teased by other students for wearing the same clothes day in and day out. Now 13, Hannah has used that experience to do good. She created a special closet in her former elementary school where students in need can find items like backpacks, hygiene kits, laundry supplies - and most importantly? A little bit of confidence and joy.
In Hannah and her mom Tina's words, the story of Hannah's Helpful Hands:
Hannah: I've had 12 foster brothers and sisters growing up, so helping kids in need is something that has always been close to my heart. One day in elementary school, I saw a boy being teased for wearing the same clothes every day. It made me feel really bad. I had noticed other students getting teased because they didn't own new shoes or decent school supplies, and I became inspired to start thinking of ways I could help and make a difference.
Tina: Growing up with quite a few foster siblings, Hannah saw how they blossomed and gained confidence when their basic needs were met and they had new items of their own, like backpacks and shoes. When she saw that boy being teased about his hygiene, I think it all came into focus and she felt like she needed to take action.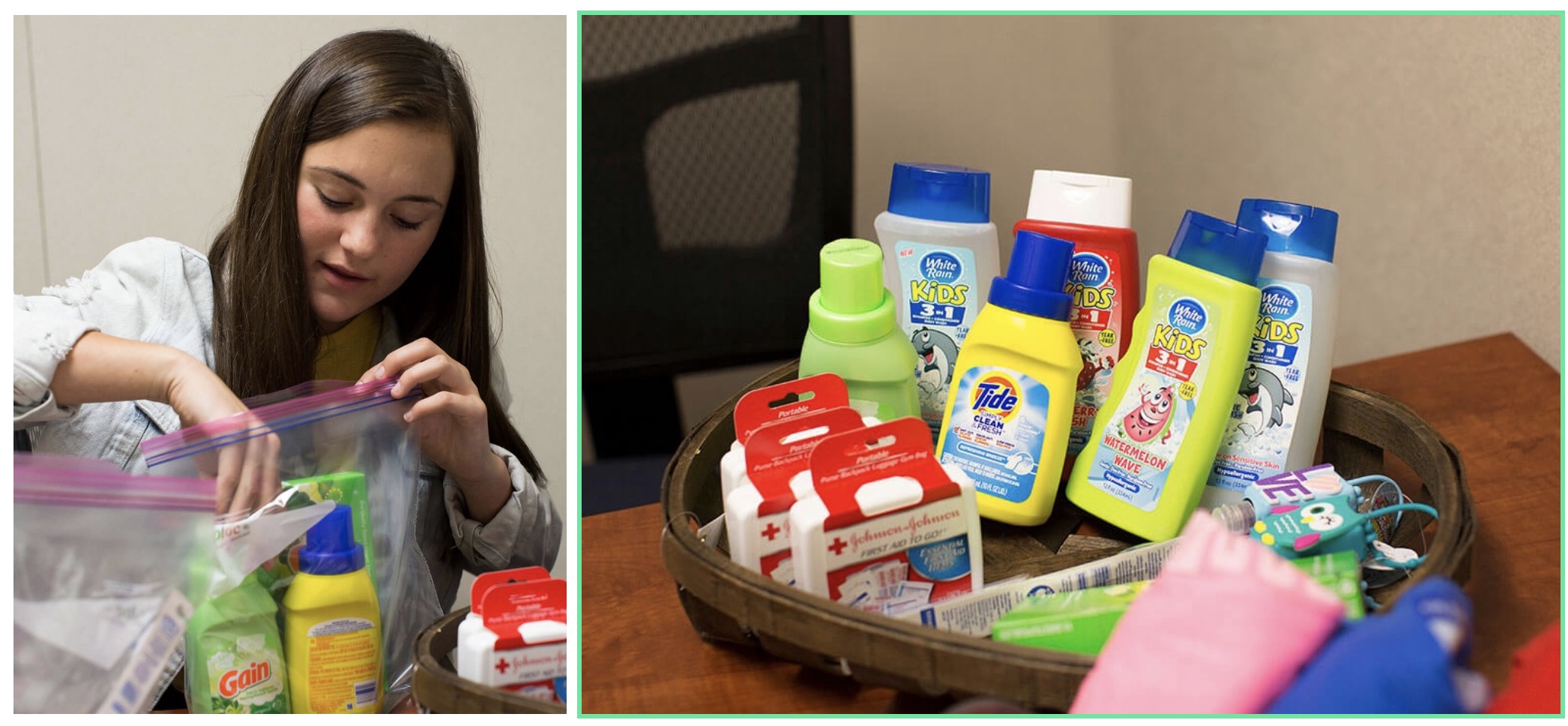 Hannah: My mom and dad have always encouraged our family to help other people. I've volunteered at my sister's organization and at my church's soup kitchen, so it felt natural to start a project that revolves around something I love. I knew it was a big project, but I just thought, "I'm going to challenge myself to do this."
Tina: Hannah went through many iterations of how she could help kids who needed many different kinds of items. I asked her, 'How can you help these students every single day without having to be physically present all the time? In junior high, Hannah's teacher challenged her to turn her idea into a reality, and that's when her project started to take shape.
Hannah: About a year ago, I worked with my former elementary school principal to create Hannah's Helpful Hands. The school gave me a space in the office to store items like hygiene bags, laundry bags, backpacks, T-shirts and jackets, and quilts that my grandma makes by hand. If a staff member sees a student who needs one of these items, they can go to the closet for it. Teachers don't have to record any names because we don't want the students to feel embarrassed about receiving help.

Tina: Between Hannah and her amazing idea, the support of her principal, and our support, we were able to create a system that really works.
Hannah:
At first, my parents were paying for all of the supplies for the closet, but it became hard for them to regularly buy the same number of items. We started
a GoFundMe
to help cover the costs, and now we're able to shop for supplies about once every week and a half.
We were able to help 50 children within the first year! Even though I can't be there to see how the students react, my principal emails us and gives us updates. She says the students are really happy when they receive their new items and that their faces just light up.
Tina: There is a very high rate of reduced lunches at the elementary school closest to us, and there are a lot of kids to be helped. Because of this growing need, Hannah is looking to add closets to three more schools in the Anaheim area this fall.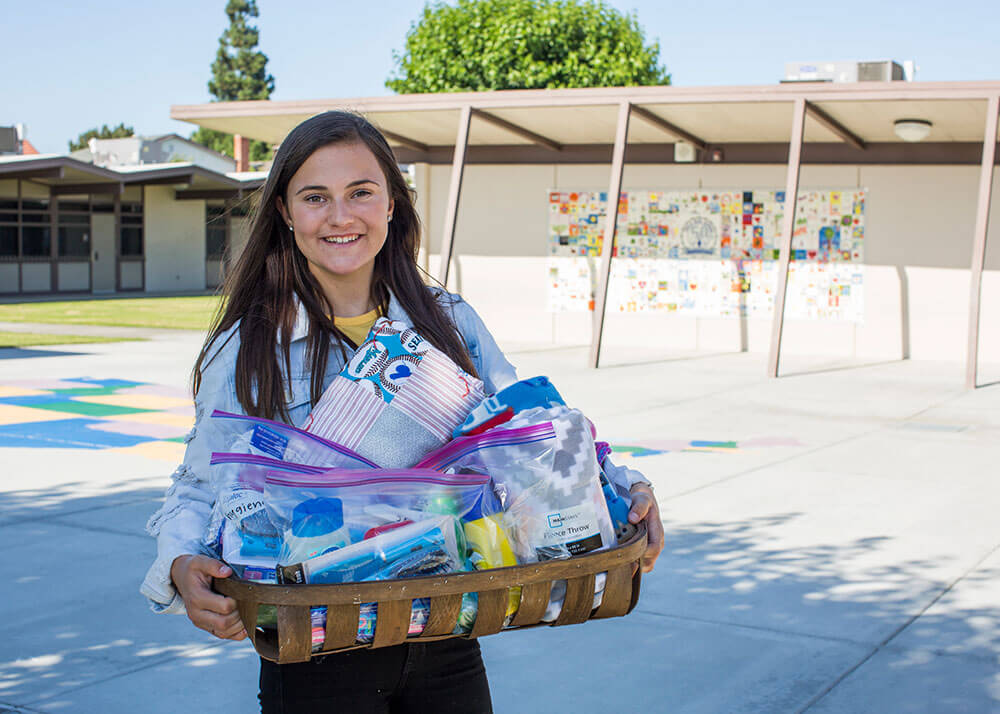 Hannah: I also hope to have more volunteers who can assemble the bags, because right now it's just me and my family. If other people help out, they can feel good about giving back while making a real difference - and it doesn't matter what age you are, either. You don't have to be a grown-up or have a job to help.
My favorite part of the project has been getting to know that I'm helping people. Even though I can't see it directly, simply knowing that I'm making someone's day better really touches my heart.