Our Hero's Journey series highlights different members of our community who have used GoFundMe to help transform small acts of kindness into programs, missions, and causes much larger than they could have ever imagined. Here are the stories of how these causes and their organizers grew up on GoFundMe.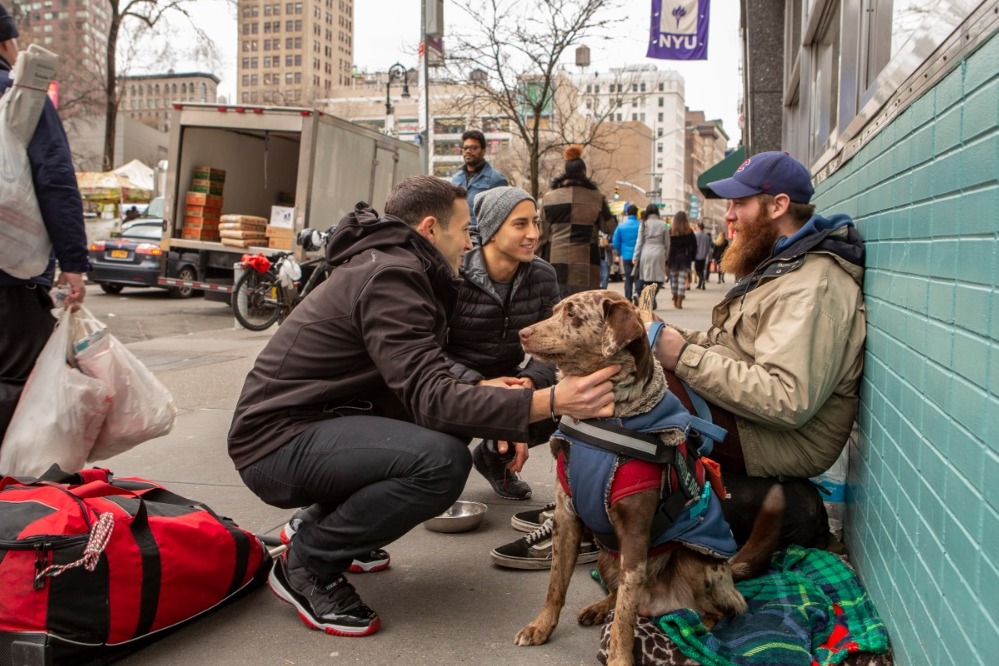 When brothers Mike and Nick Fiorito launched their first Blankets of Hope GoFundMe campaign back in Winter 2016, their goal was to give out as many blankets as possible to the homeless population in their New York City neighborhood. Their goal of gifting blankets was not only to keep their homeless neighbors warm physically, but also spiritually. 
In 2018, the duo were featured as GoFundMe Heroes. This helped them transform their small family project into a global movement of kindness. Fast forward to 2019, and Blankets of Hope is an official 501(c)3 certified charity. They've recently launched their 4th annual GoFundMe campaign, and Mike and Nick just hosted the inaugural GoFundMe Heroes Celebration.
A lot has changed since their first GoFundMe campaign so we caught up with Mike and Nick to learn more about how their cause has taken on a life of its own!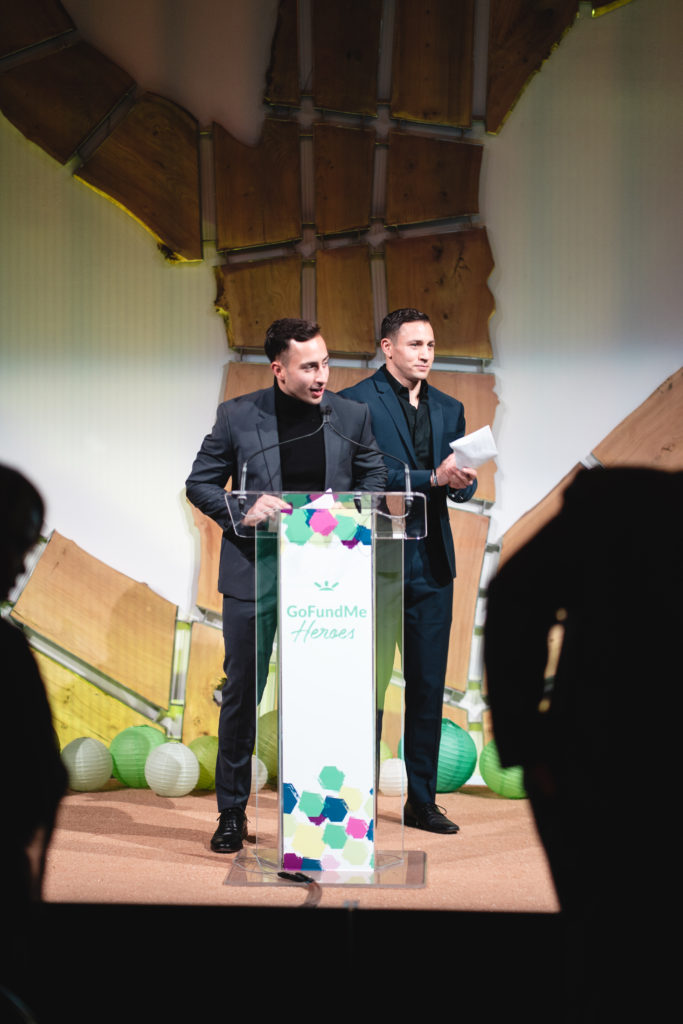 GoFundMe: What has the process been like going from a grassroots organization to an official 501(c)3 charity?
Mike: Blankets of Hope was never intended to be the organization it is today. When we started four years ago, we had just quit our jobs and we were failing miserably as entrepreneurs.
We decided to take a short break from work and bring some warmth and love to New Yorkers who needed it most. Our goal was to deliver 100 blankets and handwritten notes to homeless people freezing on the streets. We called the fun family project Blankets of Hope.
Little did we know, this small act of kindness would turn into our saving grace as entrepreneurs.
A short video we made about Blankets of Hope somehow caught the attention of top Forbes Venture Capitalist, Todd Chaffee. Todd was so moved by the video that he offered us mentorship and financial support. He loved the idea so much that he advised us to stop everything we're doing and go "all-in" on Blankets of Hope.
With Todd's help over the years, our small family project has become a global movement of kindness!
Today, we're an official 501(c)3 organization with a mission to inspire a global movement of kindness.. To date, we've delivered over 11,000 Blankets of Hope and have partnered with schools in 23 states across the country—including three schools in Canada and one in Mexico!
Now in our fourth season, rather than aiming to hand out 100 blankets, our goal is to partner with several thousand students to deliver a whopping 20,000 Blankets of Hope.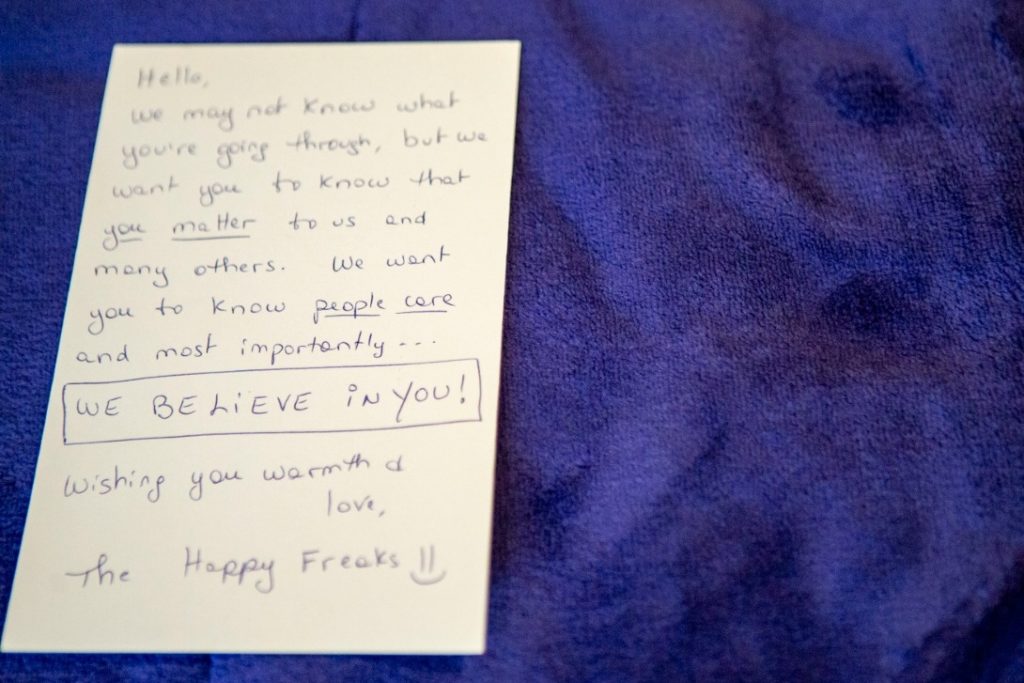 GoFundMe: What's the biggest hardship you've faced since you were featured as GoFundMe Heroes earlier this year? Biggest success?
Nick: After being featured as GoFundMe Heroes, we were brought to tears by how many complete strangers were moved to donate—$25K was raised in under 24 hours!
Being GoFundMe Heroes gave us the momentum we needed to hit our seasonal fundraising goal of $50,000 last season!
Soon after, though, we faced a huge problem. We had all of these blankets but not enough schools signed up to help us deliver them. With just 3 weeks left in the season, we still needed to partner with at least 50 more schools to make sure all the blankets we had were delivered.
Luckily, we struck gold with a simple strategy—we realized that there were thousands of "teacher influencers" on Instagram. We started DMing them one by one and a few were happy to sign up.
The teachers we connected with participated and shared their Blankets of Hope experience with thousands of their Instagram followers, most of which were also teachers. Before we knew it, we had tons of teachers reaching out to us asking to be a part of the movement. Within 3 weeks we were able to partner with over 75 schools and reach our goal of 10,000 Blankets of Hope.
GoFundMe: What's your favorite part about running a non-profit organization?
Mike: The best part about running a nonprofit is feeling that we're a part of something much bigger than ourselves. Since we started four years ago, the response from friends, family, and even complete strangers has been truly overwhelming. We've realized that everyone wants to help out in some way, but sometimes people just don't know where to start. It feels great knowing that Blankets of Hope has been a simple vehicle for so many people to make a real impact on the world.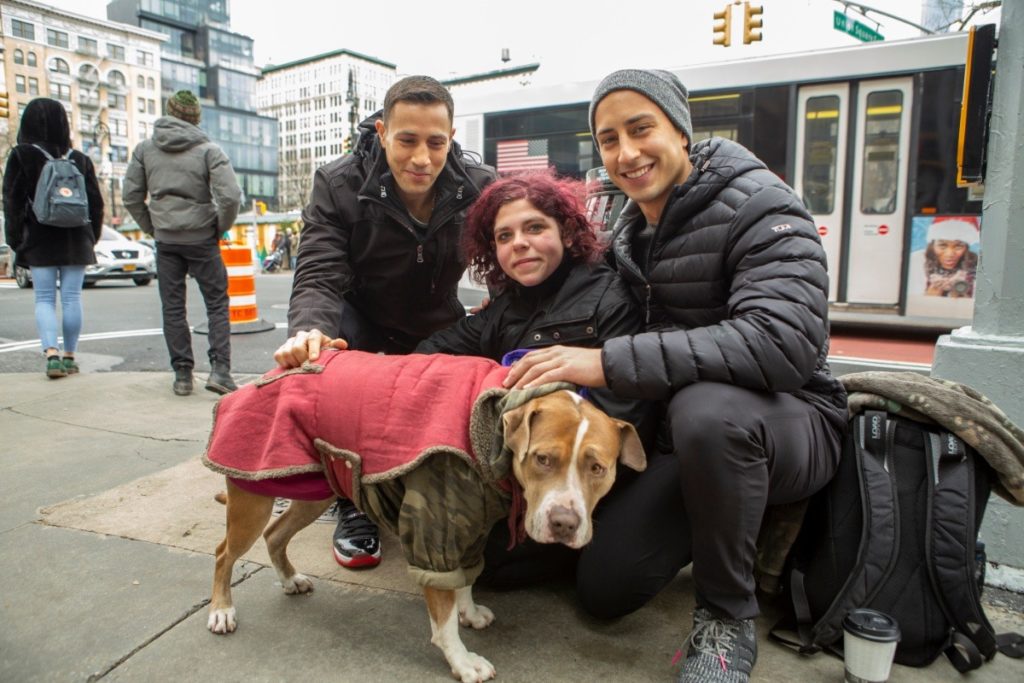 GoFundMe: What's next for Blankets of Hope?
Nick: We've recently announced a huge goal for Blankets of Hope—to deliver 1 Million Blankets by 2025.
To do that, we're aiming to double our blanket count every year until then. This Winter, that means we need to deliver 20,000 Blankets of Hope.
We know it's a crazy goal, and to be honest we don't know exactly how we'll get it done. But we have faith that if we keep putting one foot in front of the other and work our butts off, we'll open the door for magic to come in.!
GoFundMe: What impact do you hope to have made 20 years from now?
Mike: Blankets of Hope has always been bigger than just blankets. Our mission is to inspire a global movement of kindness. We believe that love has the power to solve so many of the world's problems, and that kindness is love in action. So one blanket at a time, we hope to get closer to our vision of a world united in love.