Blankets of Hope - Season 4
Hi! My name is Nick Fiorito and I'm one of the Co-Founders of
Blankets of Hope.
Blankets of Hope started three years ago as a simple family project.
As I was commuting to my corporate job every day, I'd pass by the same homeless man freezing on the streets of NYC.
But day after day, I did nothing about it. My endless to-do list would takeover and I was always "too busy" to help.
But after my brother and I quit our jobs, everything changed.
There was this one sleepless night and I couldn't get the image of this freezing man out of my head. I said to myself, "If not now, then when?"
So I crawled out of bed and wrote up a GoFundMe to raise money to buy blankets for the homeless.
The next day, I showed it to Mike and he bought in.
Together, we were able to raise enough money to hand out 100 blankets that winter - each with a handwritten note that said, "WE BELIEVE IN YOU!"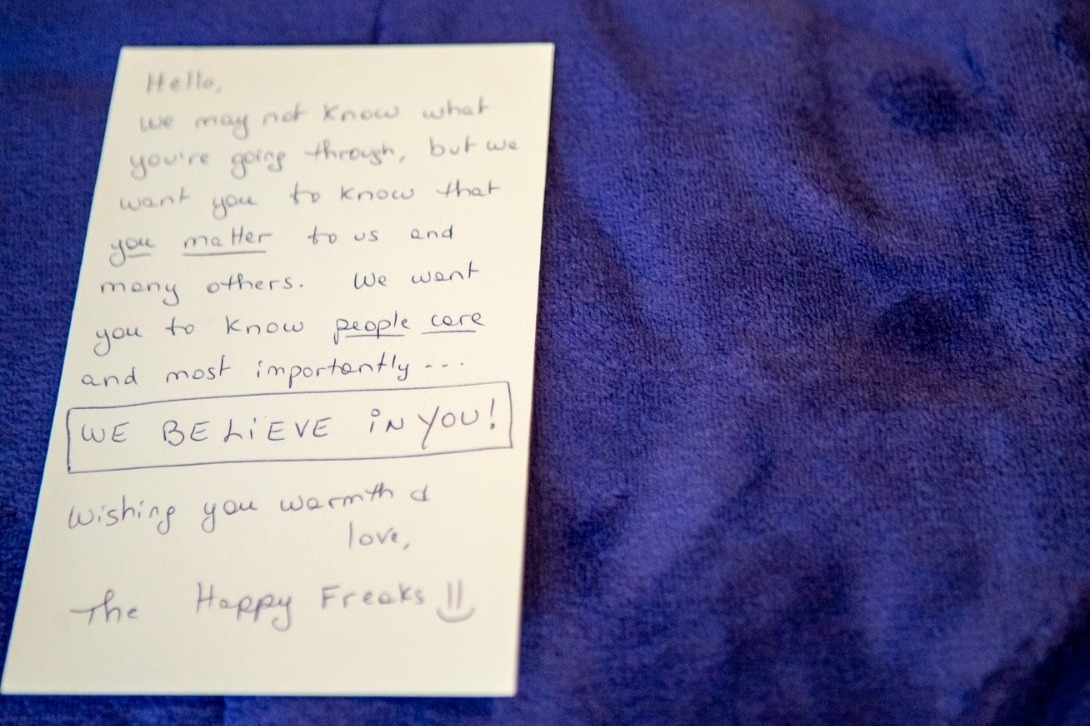 And just like that, Blankets of Hope was born.
The following year, we started partnering with schools!
We sent blankets to schools free of charge and led kindness workshops so that students could participate in Blankets of Hope first-hand!
And over the last 4 years, with the help of our amazing donors, we've been able to deliver over
11,000 Blankets of Hope!


This winter, our goal is to double our blanket count from last year. We're aiming to hand out 20,000 Blankets of Hope!
We'll be partnering with > 100 schools across all 50 states!
But we can't do it alone. We can really use your help!
Each blanket costs $5, so to reach our goal of 20,000, we need to raise $100,000.
Of course, 100% of ALL donations will go directly and solely to purchasing blankets.
To allow donors to actually see where their money is going, we're documenting our entire journey on our YouTube and Instagram pages so you can follow along!
If you decide to donate and follow along - thank you, thank you, thank you.
We hope we feel in your heart, you're not just buying a blanket. You're making one of the smartest investments of your entire life…
You're doing your part in making our world a more loving place <3
(To learn more about Blankets of Hope, visit BlanketsofHope.com!)
Become the first supporter
Your donation matters
See all

Fundraising team: Blankets of Hope (5)
Mike Fiorito
Organizer
Raised $7,152 from 87 donations
Brooklyn, NY

Registered nonprofit
Donations are typically 100% tax deductible in the US.
Julia Harcharik
Team member
Raised $250 from 9 donations
Jaime Whitaker
Team member
Rose McElfresh
Team member