When the COVID-19 pandemic first hit the US in March 2020, it shook New York City especially hard. In a matter of weeks, hospitals around the city reached capacity and quickly ran out of personal protective equipment (PPE). At a time when so many New Yorkers felt hopeless, New York native and tech entrepreneur Ben Wei found the courage to act. Through his two nonprofits, A Million Masks and The COVID Foundation, Ben has provided hundreds of thousands of masks, face shields, and other lifesaving PPE to healthcare workers and individuals in need. Now, one year later, he's on another mission to help others; this time, to unite the Asian American and Pacific Islander (AAPI) community in the fight against hate, racism, and systemic injustice.
---
It was a scary time to live in New York City in March 2020. For many native New Yorkers like Ben Wei, the tragedy that COVID-19 brought to the city was unlike anything he'd ever seen.
"I've been in New York when Hurricane Sandy hit, when there was a blackout [in 2003], when 9/11 hit… and COVID-19 is just on a different level."
Not only was COVID-19 deadlier and more pervasive than the aforementioned crises, it was also more difficult to determine the full extent of its devastation. There wasn't any black smoke, roaring winds, or audible chaos filling the streets. In fact, NYC was eerily quiet. And that's because the carnage wasn't happening in the streets; it was happening in bedrooms, nursing homes, and hospital rooms.
One day in mid-March, Ben was sitting at home in his Manhattan apartment, feeling helpless about the state of the pandemic, when he received a concerning text from one of his doctor friends. His friend, an oral surgeon working at a hospital in the Bronx, had just learned that he had contracted COVID-19. What's more, his hospital was already out of PPE—just two weeks into the pandemic.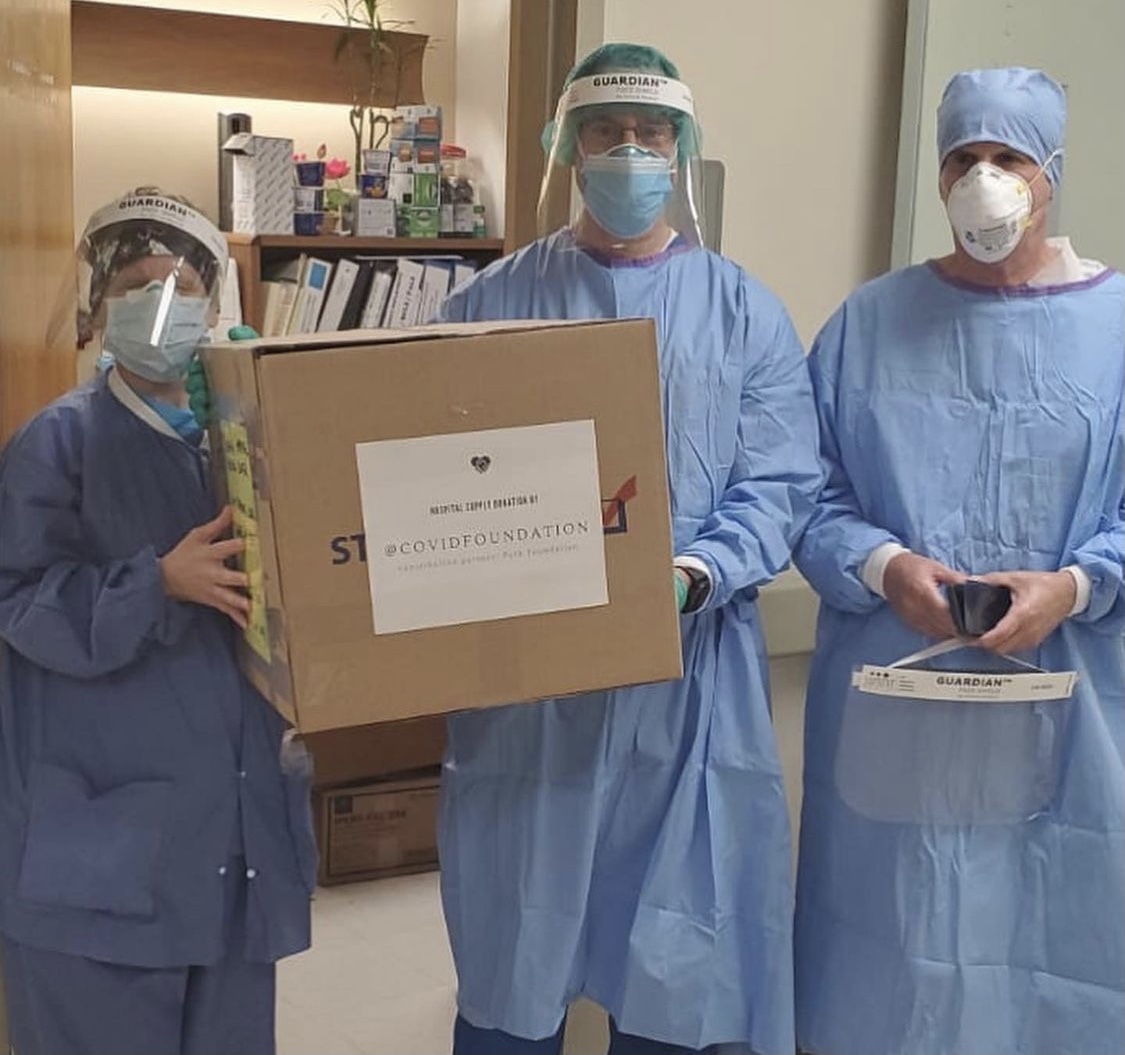 Ben's heart sank. He feared for his friend's health and other doctors like him whose hospitals were already running out of PPE so early into the pandemic. They were putting their lives on the line, and Ben couldn't just sit back and watch it happen.
"You know, as a New Yorker, I can't just, like, sit around. New Yorkers don't sit around. We do something. So I said, 'Hey, let me message some friends, let me make some phone calls, let me see how we can make a difference here.'"
So, without any prior knowledge or experience with the medical supply chain, the ambitious tech entrepreneur founded the nonprofit A Million Masks, and set out on a mission to source as much PPE as possible—during a time when there was a global shortage—and deliver it to hospitals around NYC.
After making a few phone calls, Ben learned that he had some distant relatives in China who owned manufacturing companies and had been operating them for over 40 years. After speaking with them over the phone, Ben discovered that his relatives knew manufacturers who produced PPE and that they could put him in touch with the companies. It wasn't long before Ben connected with a manufacturer and secured a large shipment of N95 masks.
There was only one problem: buying and shipping the masks from China to NYC was going to cost a lot of money—and he needed it fast.
To cover the costs of the masks and shipping, Ben started a GoFundMe and set a goal of $10,000. He shared his fundraiser far and wide with his friends, family, and community members, and the result was unbelievable.
Within the first four days, he raised $200,000—but the number didn't stop climbing there. The fundraiser ultimately generated $641,613, which enabled Ben to purchase and distribute over 193,000 pieces of PPE to frontline healthcare workers around New York City.
The fundraiser, Ben said, was a testament to the generosity of his community.
"We had donations as low as $5. And that meant that the city came together, and people from all around the country came together at this moment… to show that they cared. And [they] opened their wallets—opened their hearts—to help our frontline healthcare workers."
Of course, the pandemic didn't end with Ben's fundraiser, and neither did the need for PPE. Ben has continued his efforts to save lives through a second organization he founded, The COVID Foundation. The nonprofit is focused on providing PPE and other essential resources to vulnerable populations in New York and beyond, such as individuals who are incarcerated and/or undocumented.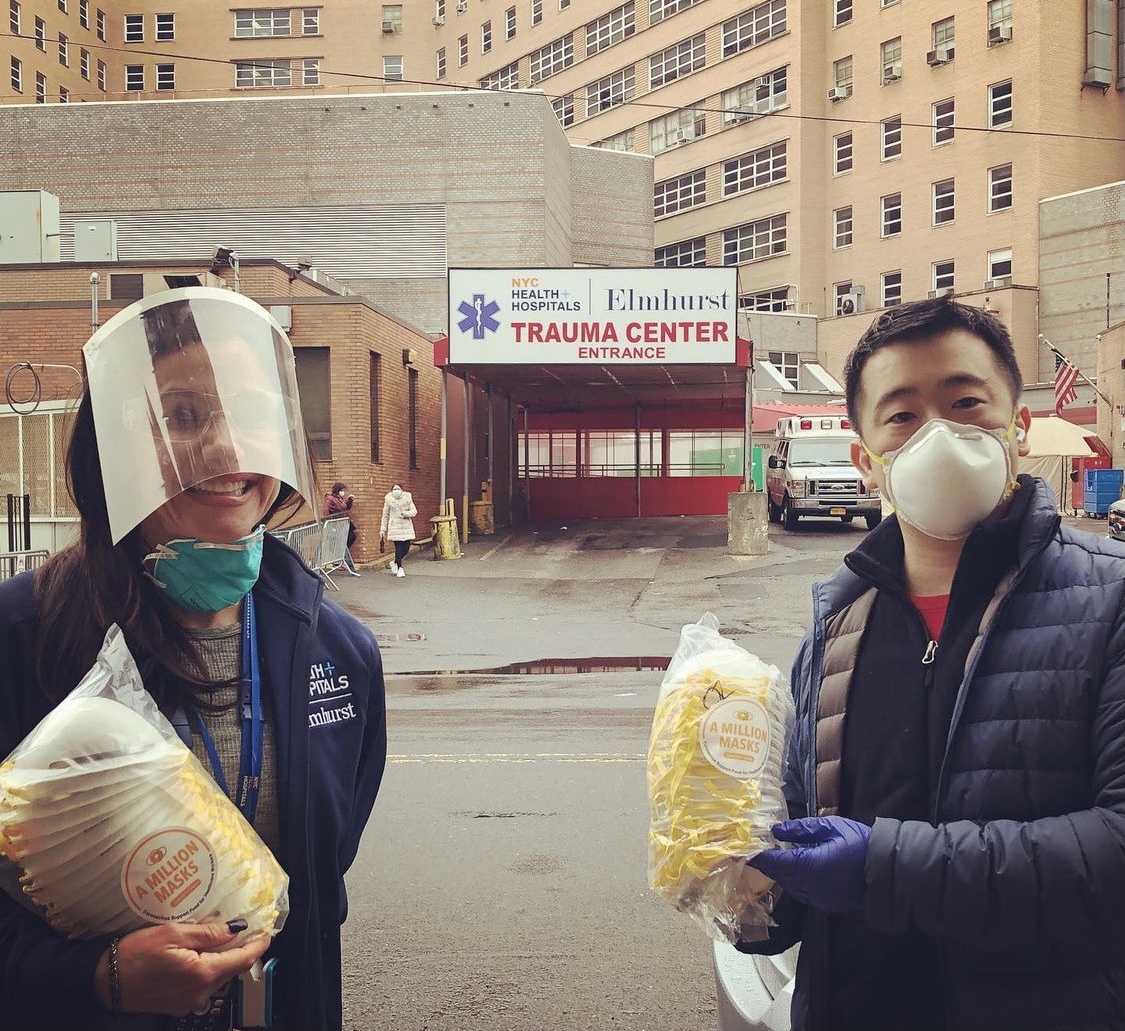 But even after founding two nonprofits that provide lifesaving services to people in need, Ben, once again, couldn't just sit back and watch as members of his community suffered—this time, at the hands of racial violence.
As the pandemic continued to wreak havoc on cities across the US, so did racially motivated attacks on the Asian American and Pacific Islander (AAPI) community. The sharp uptick in violence against the community can be attributed to the false, woefully misinformed, and racist claim that people of Chinese descent are responsible for the global pandemic. As a result of this dangerous rhetoric, acts of hate and violence against the entire AAPI community have skyrocketed.
Ben, a Chinese American, weighed in on the unsettling circumstances:
"As early as a year ago, I was seeing [AAPI hate] play out in front of my eyes. As I would drive to communities, I would see graffiti and writings about COVID, and Asians [would] be targeted as the reason why COVID exists… It kind of put a bullseye on our backs."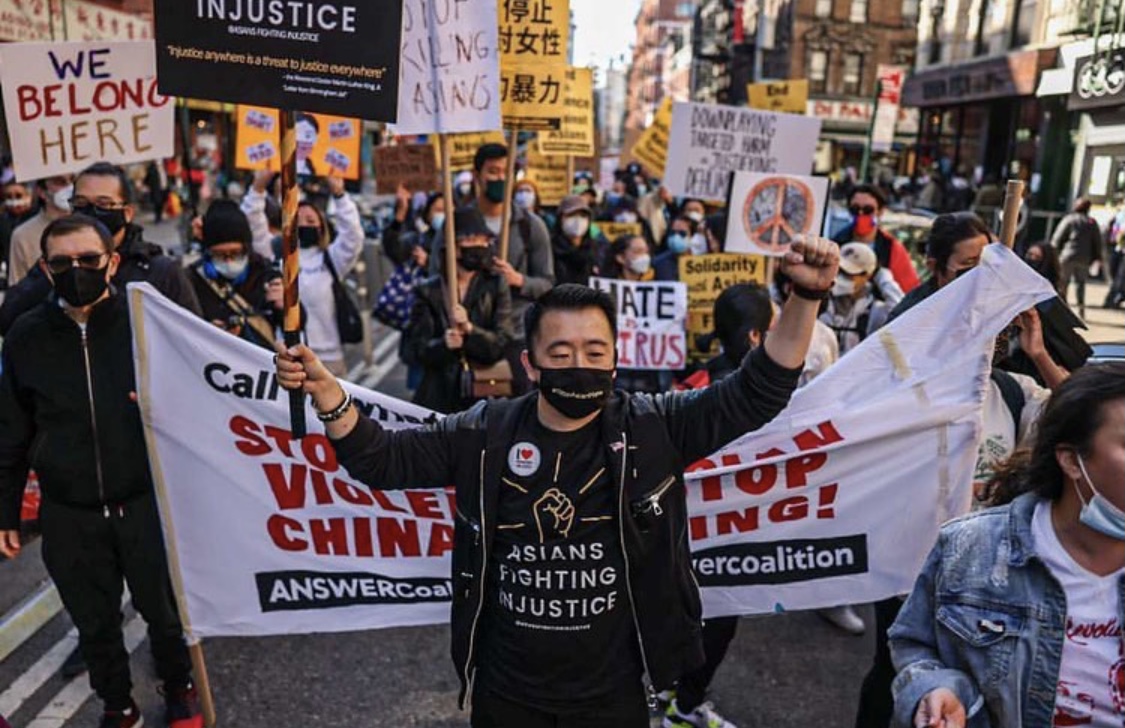 Ben continued, "During COVID, there has been a 40% decrease in overall hate crimes in New York City, which makes sense, because everybody's home and socially distanced. [But] against the AAPI community, there has been an 833% increase in 2020."
Unfortunately, Ben says, the true number of hate crimes is probably much higher. Many New Yorkers in the AAPI community are linguistically isolated, meaning that they don't have an English speaker at home. Therefore, there are likely many more anti-Asian hate incidents that have gone unreported.
The surge in racially motivated violence infuriated Ben, and last month, he decided to turn his fury into action. Eager to get involved with the #StopAsianHate movement, he joined a team of activists who were organizing a rally in support of the AAPI community. Using his event planning expertise, Ben helped get the word out to thousands of people in the NYC area.
Sadly, just days before the event, the tragic Atlanta spa shootings happened, which further reaffirmed the need for such a rally. On the day of the event, over 10,000 people showed up to stand in solidarity with the AAPI community and honor the victims of the horrific act. It was the largest modern AAPI-related rally in modern history.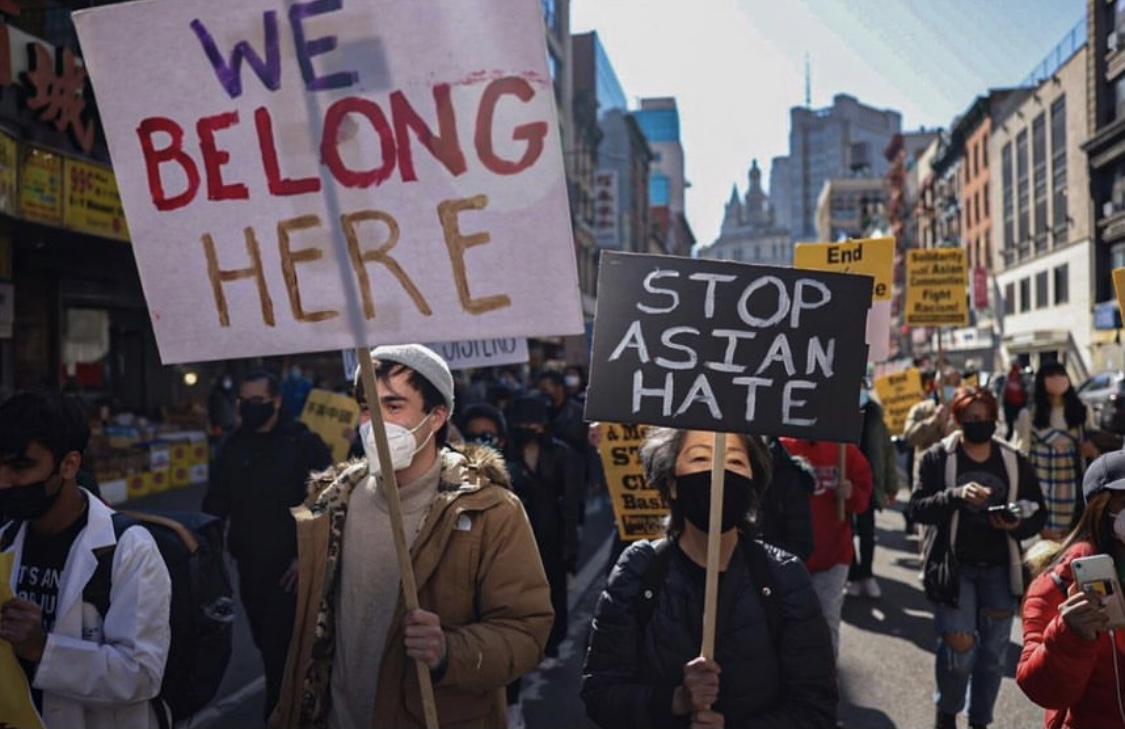 It was a beautiful event, but Ben knew that there was still a lot more work to be done. In March, he founded Asians Fighting Injustice, a nonprofit that's dedicated to uniting the AAPI community and fighting against systemic injustice and hate. The organization is currently focused on bringing about change in NYC through grassroots efforts, and to do so, Ben organizes and speaks at a lot of rallies.
"What I hope people take away from the rallies is, [and] I quote Martin Luther King… that 'injustice anywhere is a threat to justice everywhere'… That's kind of why I named my organization Asians Fighting Injustice… We try to show up for members of other communities when these acts happen. Because it takes community and it takes unity and it takes groups working together to make real change."
For those who might be feeling inspired to bring about change in their own communities, Ben has these words to offer:
"Everybody is able to be an agent of change in their own way. I encourage them to have hard conversations and think about ways that they can learn and become passionate about causes that mean something to them… There has been no better time to make a bigger impact by an individual person than today."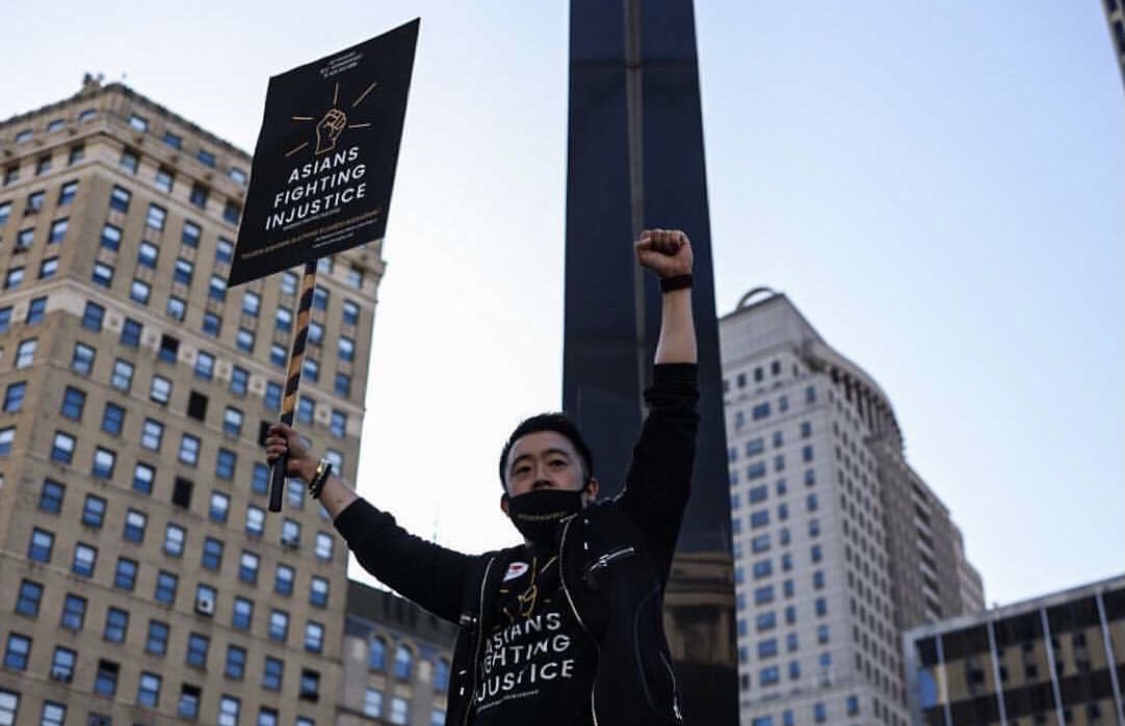 To support Ben and his latest initiative, Asians Fighting Injustice, visit his GoFundMe and listen to his interview on GoFundMe's True Stories of Good People podcast.
To meet more kind New Yorkers who are making a difference, click here.
Main image credit @imagesbysam